Eyed to cater to better customer experience.
Isuzu Philippines Corporation (IPC) announced that it successfully held a groundbreaking ceremony for the new site of one of its long-established dealerships, Isuzu San Pablo. It will be situated along KM 85 Maharlika Highway, Barangay San Ignacio, San Pablo City, Laguna.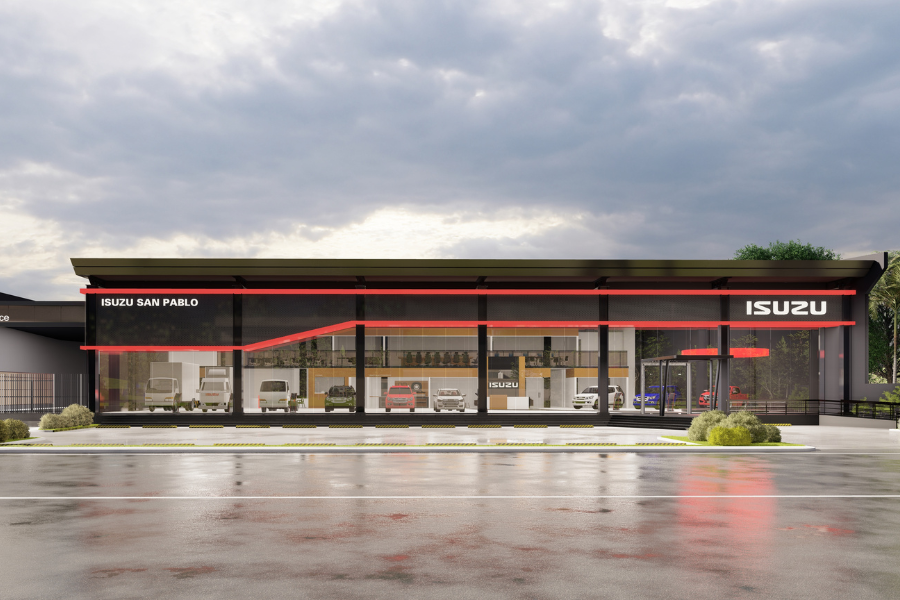 The Isuzu San Pablo dealership moves to a new location
Present at the ceremony were key officials from IPC and its dealer partner, Gencars, Inc., including IPC President Noboru Murakami and Gencars, Inc. Chairman and CEO D. Edgard A. Cabangon. The latter expressed his company's dedication to giving top-notch customer service, saying:
"With this upgrade, we hope to give our clients the best experience every time they step into our dealership. Whether they are looking for their next vehicle or seeking services for their cars, we want them to be comfortable and feel cared for during their time here."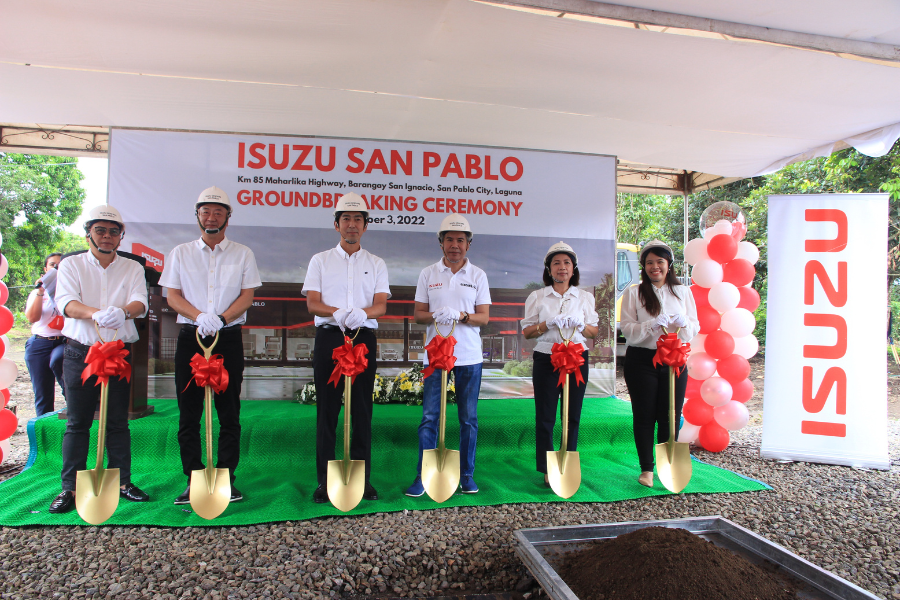 Groundbreaking ceremony... check
The relocated Isuzu San Pablo will be constructed on a 7,220 sqm. land area. Thanks to its bigger capacity, the dealership will be able to cater to many services including preventive maintenance schedules. Also, it will house a wider showroom area that can accommodate light commercial vehicle and truck display units.
Customers who will visit the dealership upon its opening can expect to see trucks N-Series such as the Isuzu N-Series Smoother. It is the brand's first light-duty truck that is equipped with its Automated Manual Transmission (AMT) technology. Isuzu cars such as the D-Max and mu-X should also be put on display in the wider showroom.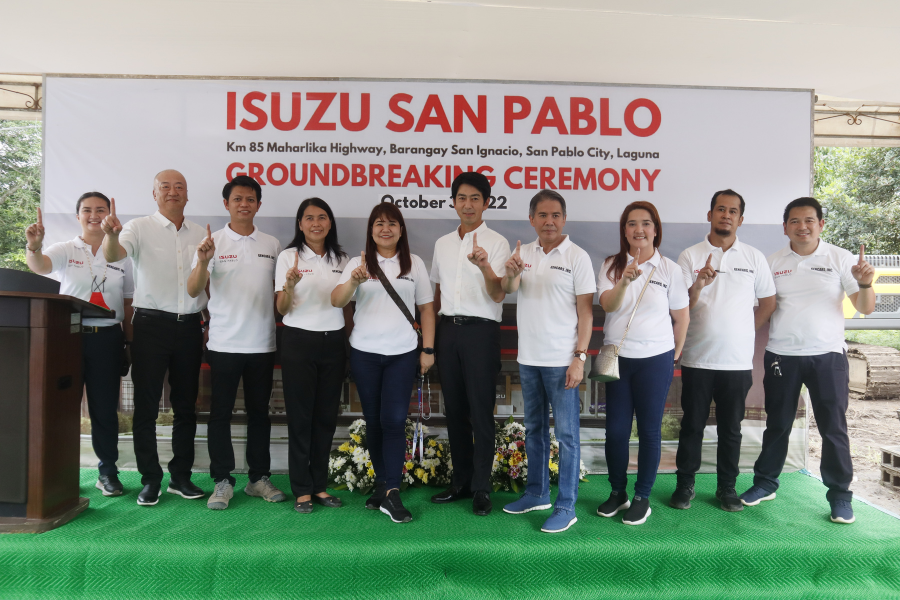 The move aims to improve the services of Isuzu San Pablo
"With the strategic location of the new site, we continue to have high hopes for Isuzu San Pablo, and we are confident that you will not only continue to uphold Isuzu's endeavor of providing the best business and transport solutions but also our Road to Progress vision," said Mr. Mukarami.
The Road to Progress is the company's campaign to improve its business. To be more specific, IPC looks to grow sustainability to lower the carbon footprint of the entire Isuzu network by using renewable sources and developing eco-friendly technologies, among others.
Be first with the latest in the industry at Philkotse.com.


Rex Sanchez
Author
Recent posts