Please, Nissan Philippines?
The Nissan Patrol is currently one of the longest-running vehicles in the Japanese carmaker's lineup which was introduced first in 1951. Now, Nissan is taking it up a notch by launching a flashier and more aggressive-looking Patrol for the 2021 model with the help of the brand's racing tuning division, Nismo.
Nismo, or Nissan Motorsport International Limited, was formed in 1984 as Nissan's in-house tuning division. Nissan vehicles such as the 370Z and GT-R are commonly tuned and enhanced by Nismo. But this time around, Nismo wanted to ignite the passion for performance for a vehicle like the Patrol SUV.
 New Nissan Patrol Nismo Launch
"Our aim when designing the new Nissan Patrol Nismo was to give customers a sense of confidence and pride of owning it. It features a sophisticated aerodynamic form and the size and presence of a premium-class SUV, which when combined with its overwhelming power makes it stand out and establishes its higher grade as a symbol of true performance," said Mitsunori Morita, Chief Designer for Nismo.
The large proportions of the front fascia are further highlighted by a honeycomb three-dimensional mesh that houses the brand's iconic V-motion grille. The Patrol Nismo's honeycomb grille is extended down to the lower bumper, providing a more distinct look as compared to the standard Nissan Patrol version.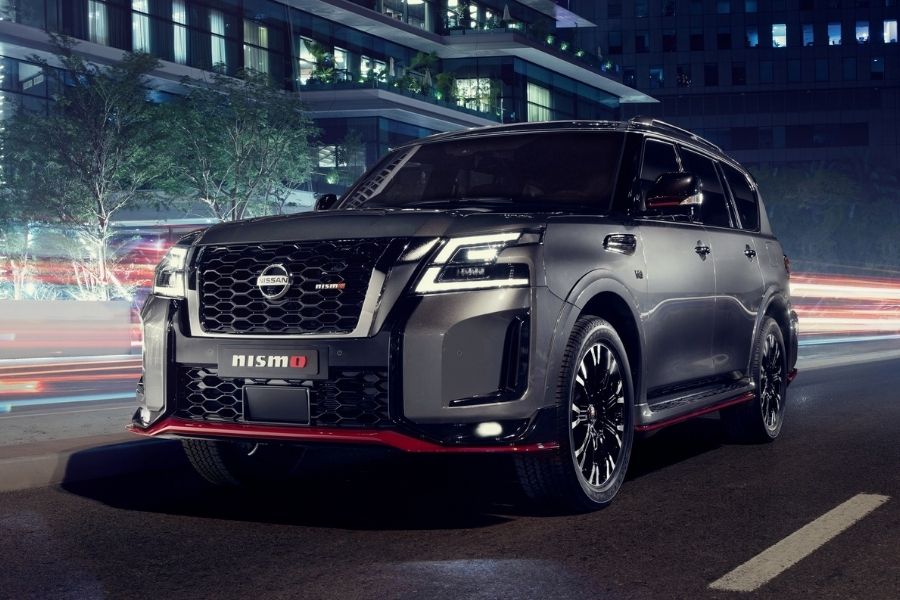 2021 Nissan Patrol Nismo
To add flair to the exterior design, the Nissan Patrol Nismo is added with red line wraps at the SUV's base in the front, sides, and rear. Nismo also installed 22-inch, two-tone aluminum wheels on the Patrol Nismo with its logo to signify a sportier and more dynamic appeal.
Nismo designed the interior of the Nissan Patrol Nismo by installing Alcantara fabric with side leather which comes with red inserts on areas such as the steering wheel and dashboard for a touch of Nismo sportiness. The headrests are also embedded with the signature Nismo logo.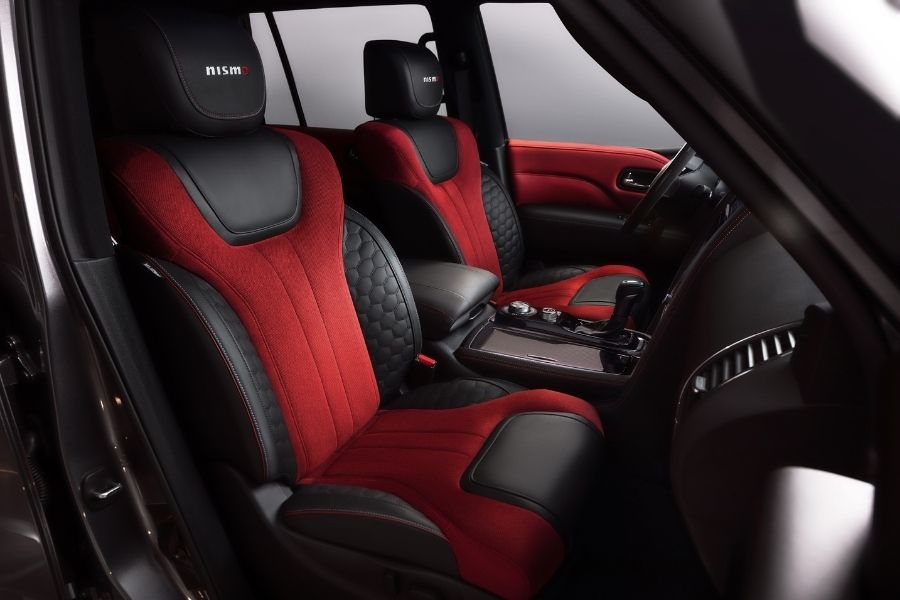 Signature red Nismo interior
But the modifications are not for cosmetics only, Nismo also installed Bilstein shock absorbers to further enhance ride comfort and handling. The cabin quietness is now better by reducing frame vibration and second-row passengers get to enjoy the improved air conditioning.
Powering the Nissan Patrol Nismo is a 5.6-liter naturally-aspirated V8 engine that can now put up 428 hp and 560 Nm of torque (standard model can produce 400 hp and the same torque number). The Nissan Patrol Nismo is added with side ducts in the front bumper and a new roof spoiler to improve the SUV's aerodynamic efficiency.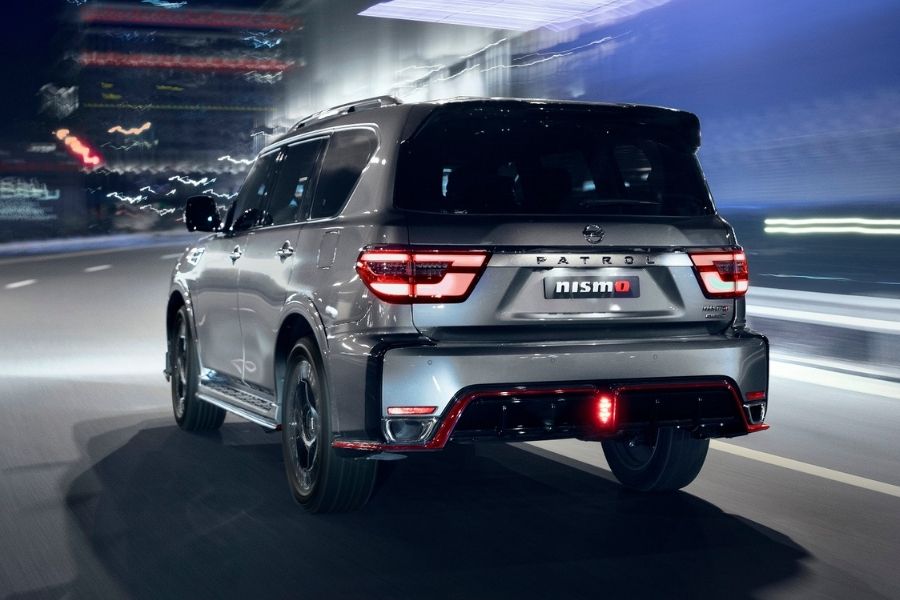 Sport features are added from front to back
The 2021 Nissan Patrol Nismo is sold in the Middle East with a starting price of AED 385,000 (or around Php 5,091,461 excluding local taxes). As of this writing, Nissan Philippines hasn't shared any word on whether it will add the Nissan Patrol Nismo in its lineup or not.
Here at Philkotse.com, we value your interest in the automotive industry. Visit our website to find out more.

Rex Sanchez
Author
Recent posts