The company calls it the world's most capable 4x4.
Are electric and mechanical systems in an off-roader mutually exclusive? Munro Vehicles of Scotland doesn't seem to think so, as it marries an electric power unit with a mechanical driveline on its first mass production offering, the Munro_Mk1.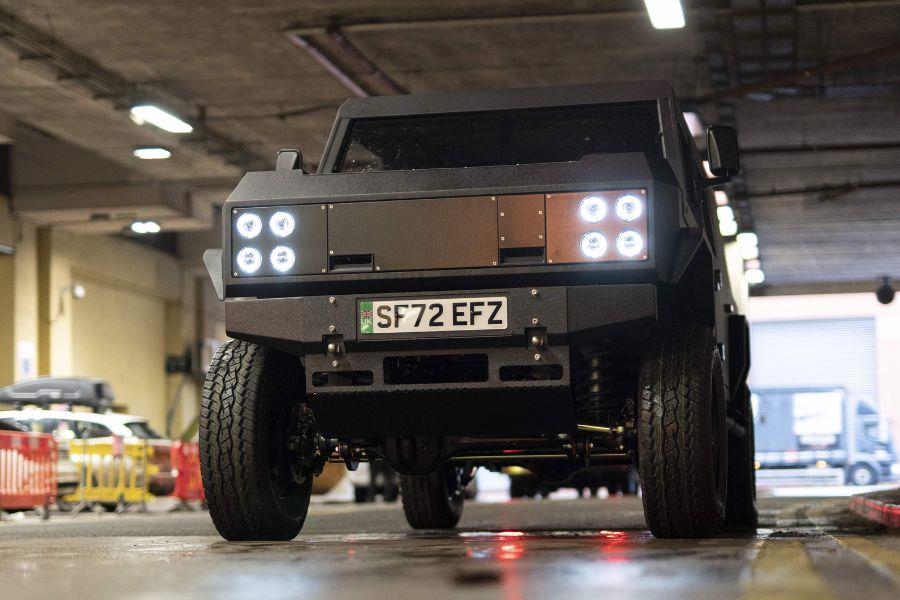 Blending the efficiency of electric propulsion with the simplity and reliability of a mechanical driveline
Munro touts the vehicle as the world's most capable all-electric 4x4, bringing together the efficiency of an electric powertrain and the simplicity of mechanical four-wheel-drive. It's certainly enough to serve as a unique selling proposition for those who want to minimize their carbon footprint while maximizing performance and capability.

The Mk_1 has been designed to carry up to five occupants, using a structural body-on-frame design rendered in aluminum. Eight mounting points attach the body to the chassis, with features such as rubber mounts for quieter and more stable rides and solid aluminum spacers for the strength to carry heavier payloads (up to 1,000 kilograms).

Utility is very much evident in the Mk1's appearance, with a snub nose and plenty of hard angles that not only look imposing but are practical in the vehicle's intended use off the beaten path. The front end is defined by quad-LED headlamps surrounding a prominent grille, with the overall look giving off a very industrial aesthetic.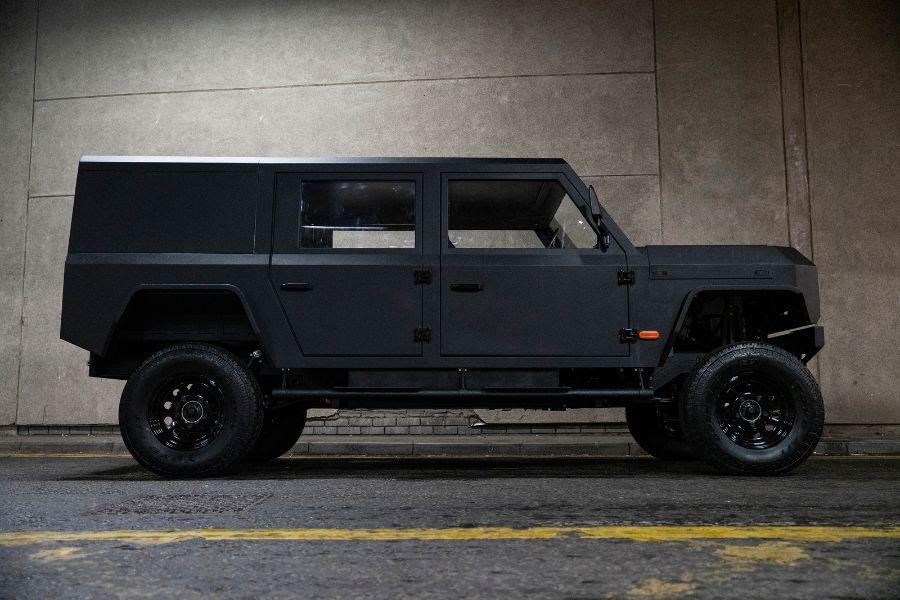 The beauty of this beast lies in its utility 
While the Mk_1 was built for a crew of five, it distributes the interior space efficiently. "Not only can the Munro accommodate five adults, but it gives them enough space to check their emails on their laptops if it's blowing a gale outside," explains Ross Comption, Head of Design.
Extra storage comes in the form of front side lockers on the Mk_1's front end acting as the frunk (front trunk), while industrial switchgear in the cockpit can be operated with gloves on, even demonstrating waterproof capability. In the unlikely event of damage, they can be easily replaced. Apple CarPlay and Android Auto are supported by the 2-DIN head unit, which can be swapped out for another interface such as a UHF radio.   

However, the main event on the Mk_1 is the powertrain. Customers can choose between 220kW and 280kW electric motors as well as 61kWh and 82 kWh battery packs, allowing the Mk_1 to reach 306 kilometers for a 16-hour operational time on a single charge. Up to 375 horsepower and 700 Nm can tow trailers weighing as much as 3,500 kilograms, while top speed is pegged at 129 kilometers per hour.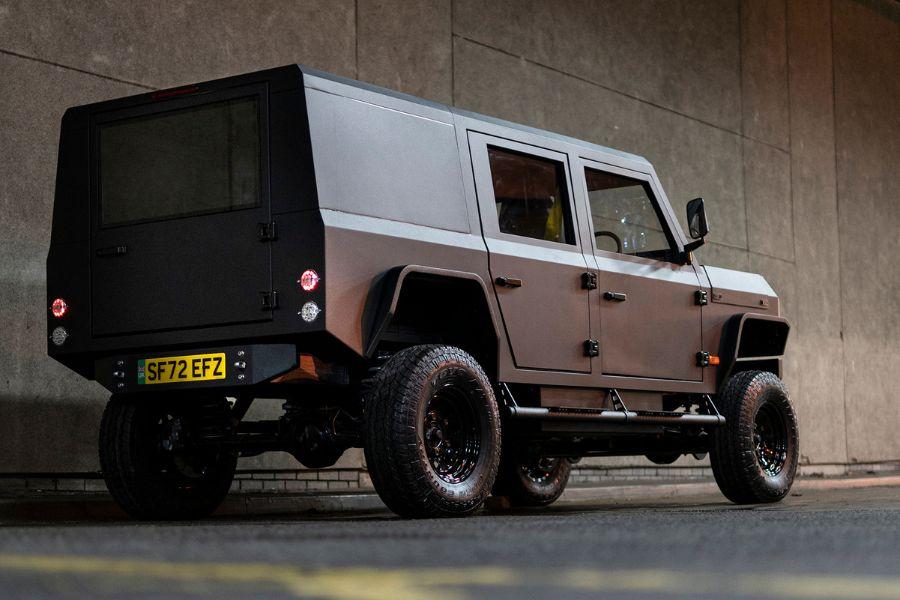 Munro has already received deposits for orders that it will commence building by next year
Meanwhile, a central-mounted electric motor powers a mechanical four-wheel-drive system. This is complemented by 480mm of ground clearance, along with generous approach and departure angles of 84 and 51 degrees, respectively. A central locking differential is standard, with front and rear lockers as available options.

Apart from recreation, Munro wants the Mk_1 to see action in fields such as construction, agriculture, mining, emergency rescue, and remote infrastructure maintenance. Prices start at £49,995 (over Php 3.36 million), and the company has already secured deposits for orders it will assemble by hand starting in 2023.   

Get on board with the latest that the industry has to offer at Philkotse.com.


Joseph Paolo Estabillo
Author