A great family and business vehicle.
Mitsubishi Motors Philippines Corporation (MMPC), the official business unit of Mitsubishi in the country, has extended its hot summer deals that offer low down payment on most of its vehicles including the Mitsubishi Strada. The Japanese carmaker's hot summer deals will run until the end of April only.
The Mitsubishi Strada is the brand's entry to the local midsize pickup truck segment. With MMPC's hot summer deals, the Strada is available with an all-in low downpayment of Php 128,000 for the GLS 2WD A/T variant only. Of note, the promo is based on a 20 percent down payment for 60 months.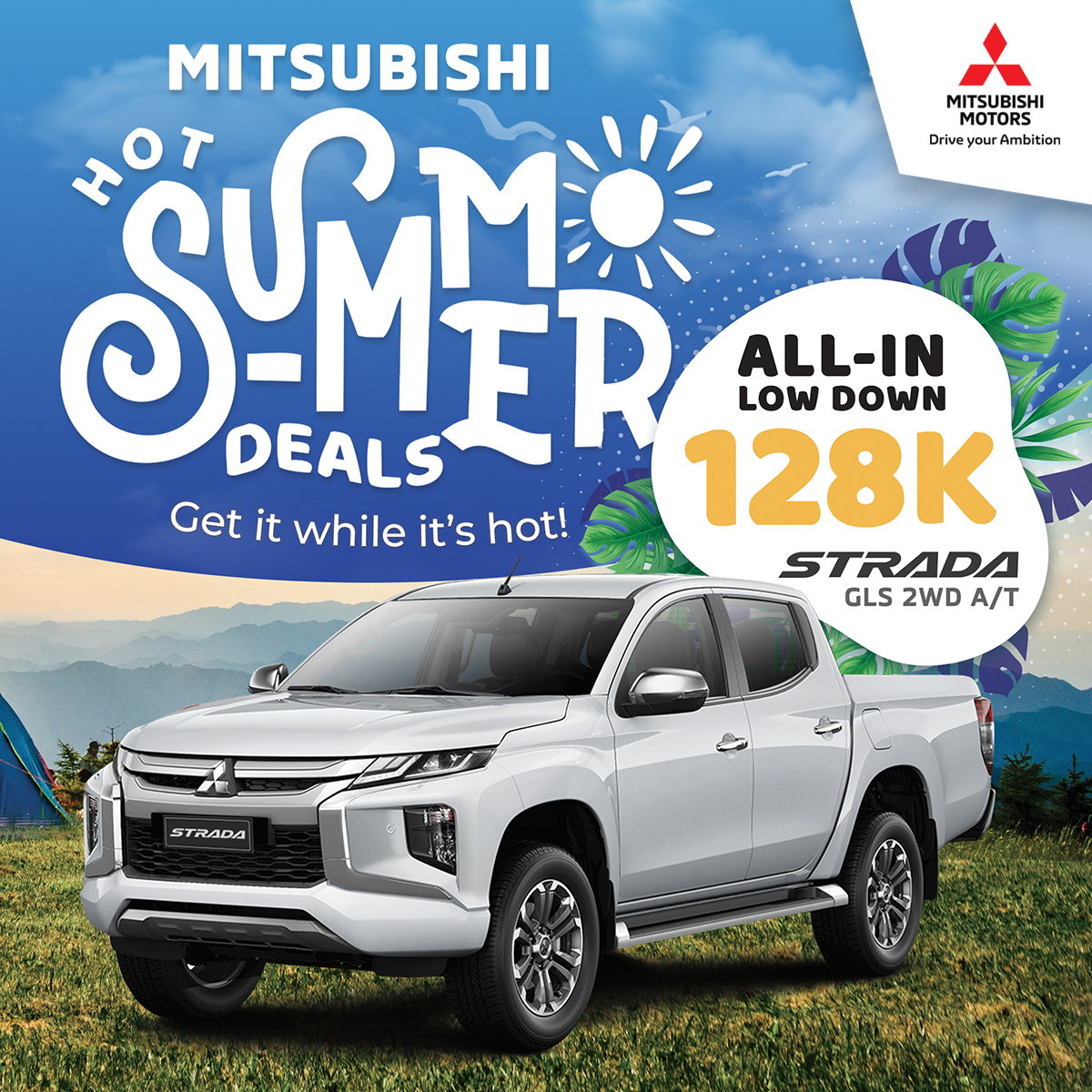 MMPC's hot summer deal for the Strada
In case you're wondering, the Strada GLS 2WD A/T is a mid-spec trim in Mitusibishi's pickup truck local lineup. All variants of the pickup truck are powered by a 2.4-liter diesel engine that can produce 179 hp and 430 Nm of torque. The Strada GLS 2WD A/T variant uses a 6-speed automatic transmission and a 2WD drivetrain.
One of the best characteristics the Mitsubishi Strada offers to Filipino car buyers is its versatility in which the pickup truck can be used as a family vehicle or a business mover. This is the probable reason why MMPC managed to sell 428 units of the Strada last January 2021, making it the second best-selling unit next to the Mitsubishi L300.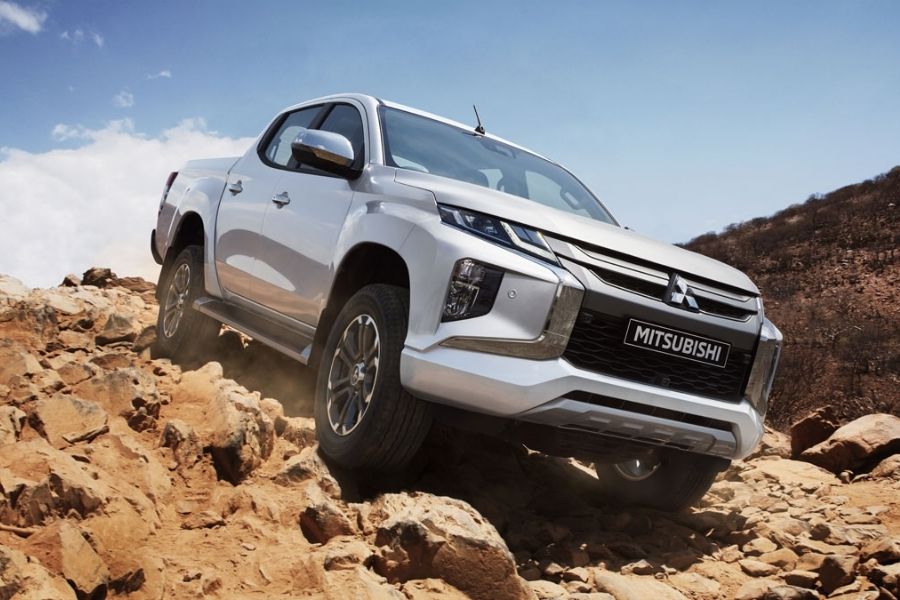 Mitsubishi Strada Pickup Truck
Aside from the Strada, the Japanese carmaker also offers all-in low down payment schemes for other Mitsubishi vehicles such as the Xpander with Php 58,000, Mirage G4 with Php 28,000, Montero Sport with Php 168,000, and more.
All-in packages include 3-year LTO registration and one-year comprehensive insurance and chattel mortgage. The prices do not include freight and handling for provincial dealers so MMPC encourages interested individuals to visit its official page to know more about its hot summer deals promo.
Here at Philkotse.com, we value your interest in the automotive industry. Visit our website to find out more.
Know more about Mitsubishi Strada

<p>The Mitsubishi Strada is one of the most successful and oldest pickup trucks in the Philippines, currently competing in the local midsize pickup truck category. In January 2019, the third-generation model of the truck acquired its rightful renovation. Some of the updates include a more muscular body sculpture and the Dynamic Shield exterior styling. Like the current models of the tri-diamond brand &ndash; the ASX, <a href="https://philkotse.com/mitsubishi-xpander-price-philippines" title="Mitsubishi Xpander Philkotse Car Guide">Xpander</a>, <a href="https://philkotse.com/mitsubishi-montero-sport-price-philippines" title="Mitsubishi Montero Sport Philkotse Car Guide">Montero Sport</a>, and the like &ndash; the Strada features the &quot;X&quot; fascia. It also comes with C-shaped chrome accents that trace the fog lamps and slim headlights.</p> <p>Its exterior showcases a sporty, athletic, and agile look giving an impression that it is ready&nbsp;to overcome any roads in the country, while the interior accentuates quality and soft-pad materials. The midsize pickup truck is offered in 4x4 or 4x2 variants. Disregarding its facelift, from its former 2.5-litre Common Rail Direct Injection 4D56 diesel engine, it is now powered by a 2.4-liter in-line four diesel with Variable Geometry Turbo and MIVEC 4N15 engine only. Thus, leaving the&nbsp;truck with a single powerplant option. It can generate torque power of 430 Nm, and 181 horsepower to the wheel through&nbsp;either&nbsp;a 6-speed automatic or 6-speed manual transmission.</p>

Rex Sanchez
Author
Recent posts