While the Mitsubishi Montero Sport 2020 Philippines release date isn't until next year, let's take a look at the Thai version's redesigned exterior look as well as its specs.
In this review...
Introduction

Exterior

3. Mitsubishi Montero Sport 2020 Interior

4. Mitsubishi Montero Sport 2020 Review: Engine and Performance

5. Mitsubishi Montero Sport 2020: Safety

6. Mitsubishi Montero Sport 2020 Specs

7. Mitsubishi Montero Sport 2020 Price

8. Mitsubishi Montero Sport 2020 Review: Conclusion
1. Mitsubishi Montero Sport 2020 Review: Introduction
Known as the Pajero Sport or the Shogun Sport in other countries, the Mitsubishi Montero Sport has been around since 1996 and since its first-generation models, it closely followed the development cycle of the Mitsubishi Strada pickup truck which it is based on.
In recent times, the aforementioned SUV has gained a very significant foothold in the local mid-size SUV market where it competes against the likes of the Toyota Fortuner, the Nissan Terra, the Isuzu Mu-X and the Chevrolet Colorado.
For the Montero Sport's third generation, it has been around for a good amount of time now and like many automotive sites have said, a significant mid-generation update would be highly appropriate and that's exactly what Mitsubishi did with the Mitsubishi Montero Sport 2020.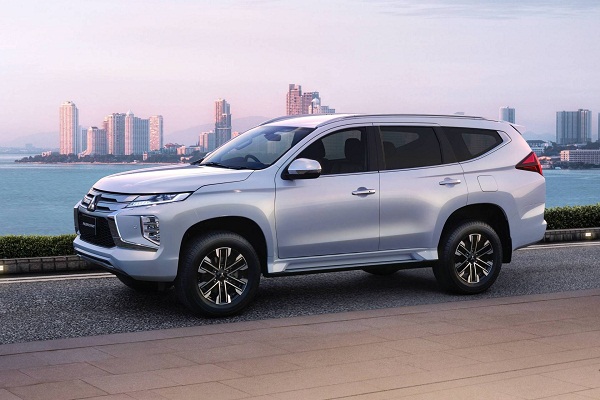 The Montero Sport 2020 has recently debuted in Thailand
While it already made its debut in Thailand, the all-new Montero Sport isn't due until next year for the Philippines. But like most vehicles released in Thailand, their Philippine counterparts more or less have been introduced with the same specs.
So in anticipation for the all-new 2020 Mitsubishi Montero Sport's release in the country, Philkotse.com will serve as a preview for what's presumed to come with the SUV.
In short, the specifications on these articles will largely come from the Thai-spec Montero Sport and there will come the expert Mitsubishi Montero Sport 2020 Philippines review when the Philippine-spec one will finally be released.
2020 Mitsubishi Pajero Sport - First Look!
2. Mitsubishi Montero Sport 2020 Exterior
While the currently available Montero Sport looks very edgy and hyper-modern, the upcoming 2020 Mitshubishi Montero Sport exterior takes it up quite a notch. Upfront, there's Mitsubishi's "Dynamic Shield" design which is really similar to those found on most modern Mitsubishi vehicles.
It features a front end which was made to protect your car and pedestrians whilst expressing the high performance of the vehicle. Also, there are the new LED headlights which look like the ones on the Xpander.  There's also a lot more chrome on the front end and the fog lamps and the signal lights are now repositioned to a higher position straddling the entire "face" of the SUV.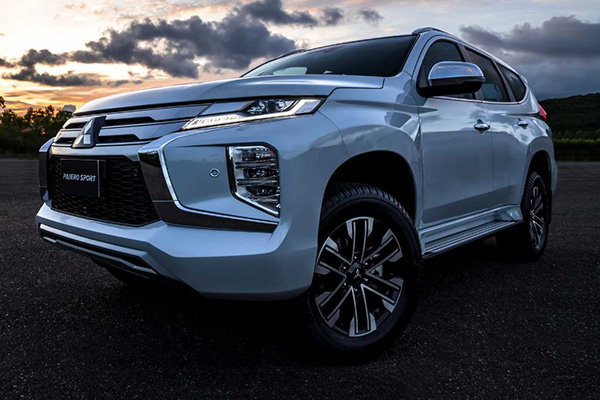 Significantly much more angular than before don't you think?
Overall, the redesigned front fascia provides for a tougher looking SUV that also look more premium as well.
The redesign makes the new 2020 Mitsubishi Montero Sport beefier especially if viewed from the front
Towards the sides, the Mitsubishi Montero Sport exterior at first glance remains the same but the completely new design for the 18-inch alloy wheels are quite noticeable. On the rear, one will immediately note the return of the "crying taillights" which was somewhat re-shaped to be more compact and it also has this new smoked out the surface. Also the reflectors are gone.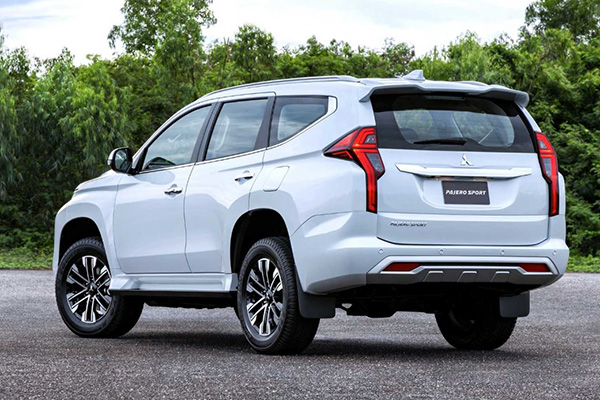 Note the shortened "tail" of the "crying" taillights. Also, we dig the new design of the wheels
>>> Recommended comparos between the Montero and its competitors:
YOU MAY WANT TO READ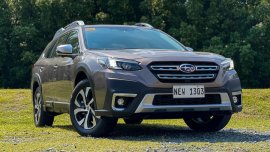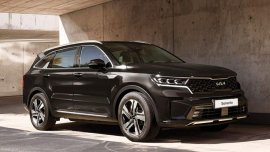 ₱ 2,398,000 - ₱ 2,588,000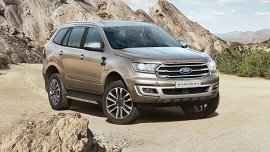 ₱ 1,738,000 - ₱ 2,299,000
3. Mitsubishi Montero Sport 2020 Interior
At first glance, some may say that the all-new 2020 Mitsubishi Montero Sport interior doesn't look any different. Some more discerning folk however will immediately notice that the gauge cluster is now a very fancy and high-tech full-digital display which we bet has many useful tools and toys.
While that is a very welcome change, there's also the new 8-inch touchscreen infotainment system, a new power outlet located at the rear console, and a new HVAC controls. Of course, we can be assured that the keyless entry, start stop button, and an electronic parking brake will also be available.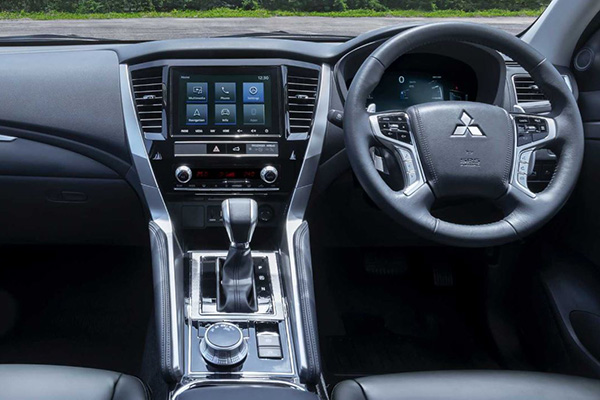 It's still the comfortable, well-designed front cabin we all know and love plus some new features
Apart from those, many will also welcome the new power tailgate than can be remotely controlled by the Mitsubishi Remote Control app.
The app can also send notifications concerning locking and unlocking doors and other data to a driver's phone whenever in-range of the vehicle's Bluetooth. Now that is cool. Also, electronic tail-gate will be very useful for differently-abled people and older people as well.
When it comes to the rear passenger seats, we can presume that the new Mitsubishi Montero Sport will also come with electronically adjustable front passenger and driver's seats. As for the rear passenger seats, it appears that those will still be clad in leather and will provide the same amount of legroom.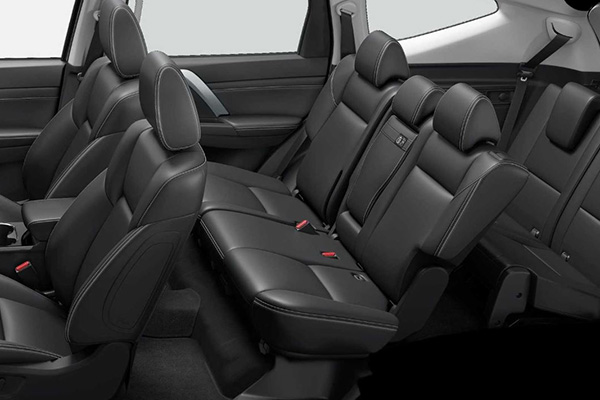 Still as luxurious as the previous version's seats.
4. Mitsubishi Montero Sport 2020 Review: Engine and Performance
Under the hood, the all-new Mitsubishi Montero Sport 2020 will still be powered by the same 2.4-liter turbo-diesel 4N15 MIVEC Inline-4. The said engine is rated to make up to 178 horsepower and 430 Nm of torque and as per the Thai release, an eight-speed automatic w/ sports mode will assuredly be available with the Philippine release.
As of yet though, there's still no news about a manual version though we do hope that will be available.
The 2020 Mitsubishi Montero Sport's 2.4-liter turbo-diesel 4N15 MIVEC Inline-4
As for the 4WD system, the Mitsubishi Super Select will make its return as well as the system's brilliant off-road mode selector and rear differential lock.
With regards to driving feel and handling however, we suspect that the new Montero Sport won't be any different than the old model as it still has the same rack and pinion steering gears, the same power steering system, and the same double-wishbone with coil springs and stabilizer bar for the front suspension and 3-link with coil springs and stabilizer bar for the rear.
5. Mitsubishi Montero Sport 2020: Safety
Now apart from the shiny new gadgets inside the 2020 Montero Sport, Mitsubishi has also improved driver-assist features. Coming in hot and new is the rear cross-traffic alert or RCTA which will warn a driver with a visual and auditory signal that there are obstructions to the vehicle's rear path. This will be especially useful for parking in Metro Manila's and Cebu's really busy roads and parking lots.
Second is the new lane change assist and rear cross-traffic alert which again, like the tail-gate, will definitely be useful considering some of our countrymen's less than stellar driving characteristics.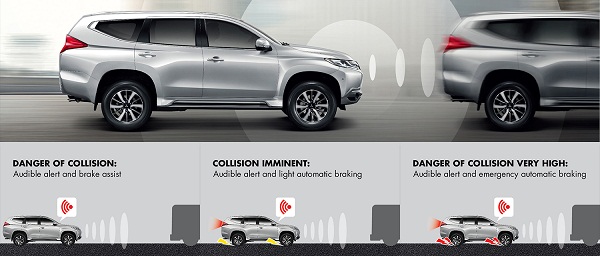 Forward collision mitigation system is equipped in 2020 Mitsubishi Montero Sport
Also returning to the 2020 Montero Sport are a number of familiar safety-related gear like ISOFIX, a reversing camera, hill descent control, hill-start control, ABS with EBD, stability and traction control, and forward collision mitigation.
>>> Widen your car search with our daily-updated Cars for sale section
6. Mitsubishi Montero Sport 2020 Specs
Overall

Name

Mitsubishi Montero Sport

Body Type

Mid-size SUV

Dimensions

Length

4,825 mm

Width

1,815 mm

Height

1,835 mm

Wheelbase

2,800 mm

Ground Clearance

218 mm

Number of Seats

7

Engine & Performance

Machine Type

4N15 DOHC MIVEC Inline-4 Turbo Diesel

Engine Size

2,442 cc

Number of Cylinders

4

Number of Valves

16

Fuel Capacity

68 liters

Transmission Category

8-speed automatic

Drivetrain

Super Select 4WD II With Differential Lock

Max Output

178 horsepower

Max Torque

430 Nm

Safety Features

Driver and front passenger airbags

Side airbags

Curtain Airbags

Child safety locks

Driver's Knee Airbags

Crash sensors

Rear Cross-Traffic Alert (GT Premium)

EBD

Vehicle stability control

Reverse camera

Blind Spot Warning with Lane Change Assist

Brake Assist

Electric Power-Assisted Steering

ISOFIX

Hill Descent Control

Traction Control

Other features

Front Suspension

Double wishbone coil springs with stabilizer bar

Rear Suspension

3-line torque arm coil springs with stabilizer bar

Front Brake

Ventilated Disc

Rear Brakes

Drum-in Ventilated Disc

Tire Size

265/60 R18
>>> Visit the nearest Mitsubishi Philippines dealerships for further details regarding latest promos, financing options, etc
7. Mitsubishi Montero Sport 2020 Price
As of now, here are the pricing details of the 2020 Montero Sport in Thailand converted to Philippines peso.
| | | |
| --- | --- | --- |
| Variant | Price in Thailand | Estimated Philippines price |
| Mitsubishi Montero Sport GT 2WD | 1,299,000 Baht | P2,197,992 |
| Mitsubishi  Montero Sport GT-Premium 2WD | 1,469,000 Baht | P2,485,643 |
| Mitsubishi Montero Sport GT-Premium 4WD | 1,599,000 Baht | P2,705,612 |
For the exact prices for the Philippine spec 2020 Montero Sport, we'll just have to wait until next year when the said vehicle officially arrives on our shores or when an announcement from Mitsubishi Philippines pops up.
So if you're a bit dismayed the high prices listed on the table above, those might not actually the accurate price and it might turn out to be lower. We hope. Regularly check our Mitsubishi Montero Sport Philippines price list to keep updated the latest pricing news.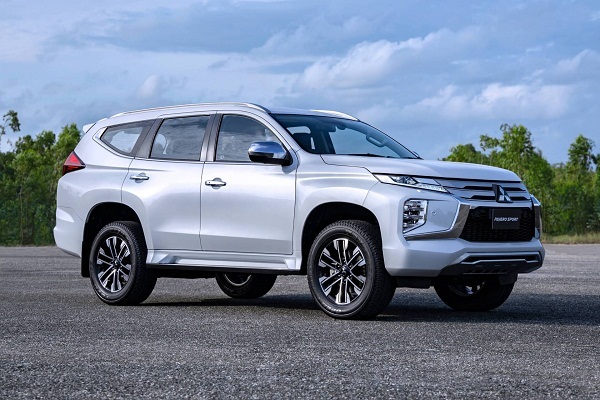 The new Montero Sport 2020 will be sold at the starting price around 2.2M peso
8. Mitsubishi Montero Sport 2020 Review: Conclusion
With the update of the Montero Sport, it appears that Mitsubishi has given the aforementioned mid-size SUV a better edge to compete in its highly contested market segment. It comes with a new, really eye-catching look, new and very useful gadgets as well as a really significant bump to its safety features.
So all in all, we here at Philkotse.com are really excited to meet the new Mitsubishi Montero Sport 2020 once it arrives on our shores.
Are you excited for the 2020 Mitsubishi Montero Sport as well?

Cesar G.B. Miguel
Author