Mitsubishi thinks that the Montero Sport is too soft. Now you can live your Dakkar Rally fantasies with the Mitsubishi Shogun Sport SVP!
Have you ever looked at the current generation Montero Sport and thought to yourself; "this car looks too soft". Well, Mitsubishi apparently thought so and unveiled the Mitsubishi Shogun Sport SVP (that's Montero Sport for us in the Philippine Market).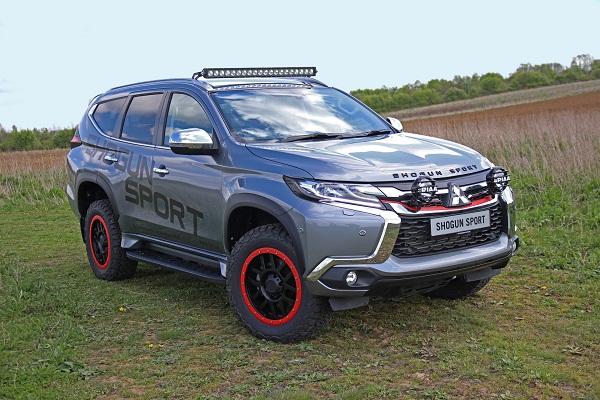 Mitsubishi Shogun Sport SVP: One bad grocery-getter
1. Mitsubishi Shogun Sports SVP: More than an off-road Monster
Unveiled at this year's UK Commercial Vehicle show in Birmingham, UK, this Montero Sport on steroids concept wowed the crowd and got people reaching out for their checkbooks.
Everyone knows of that the current Mitsubishi Montero Sport 2019 already is capable off-roader and people mover, Mitsubishi felt the need to flex its long-stagnant muscle and applied their years of extensive experience in the off-road game giving us this gem of a behemoth.
Underneath the car, the suspension has been upgraded to Koni shocks and lift kits from Walkinshaw. The wheel arches have been extended and beefed up as well to accommodate the wider track, care of that 18-inch predator off road mags and Pirelli off-road rated tires.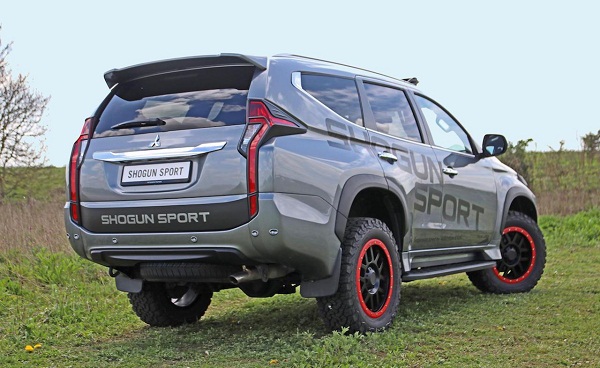 Glad to see Mitsubishi not averse to thick rear ends
You won't find yourself wanting, whenever you encounter rough terrain or out infamous Manila floods with the raised suspension height. You can still bring grandma along with the ride with those rugged, high-clearance step-boards colored in a kind of onyx black to match the car's macho appeal.
Just remember to always be a gentleman if you need to help them out hopping into your beast of a machine.
Of course, with great suspension upgrades, come great go-fast bits. I mean how else will you let everyone know that you don't have the run of the mill Montero Sport?
We've already discussed the wheel-arch extensions that widen the Montero Sports already massive track. You also have SHOGUN SPORT branding and decals all around the car as if Mitsubishi were afraid that you would mistake this to be an Xpander. The Horror…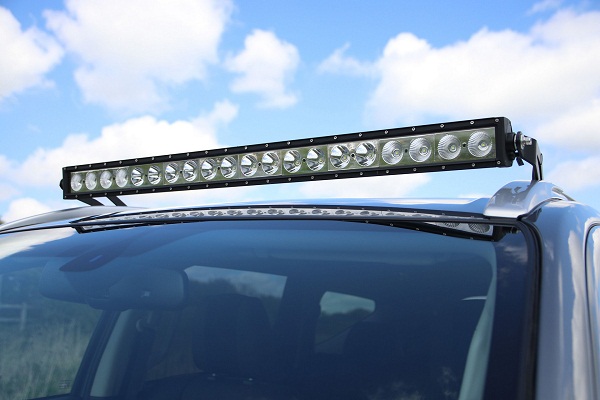 Mitsubishi Shogun Sport SVP comes with the roof mounted LED lightbar
PIAA rated front fog lamps adorn the front grill that showcases Mitsubishi's current design language, the imposing presence offered y the Dynamic Shield design holds its own against the current crop of butched-up rides.
These lights then work in tandem with the roof mounted LED Lightbar, these are very powerful lighting options for a car that would most likely e a garage queen, more than an off-road monster. You can also notice all the red accents that surround the car extending all the way to the interior upholstery for the vehicle.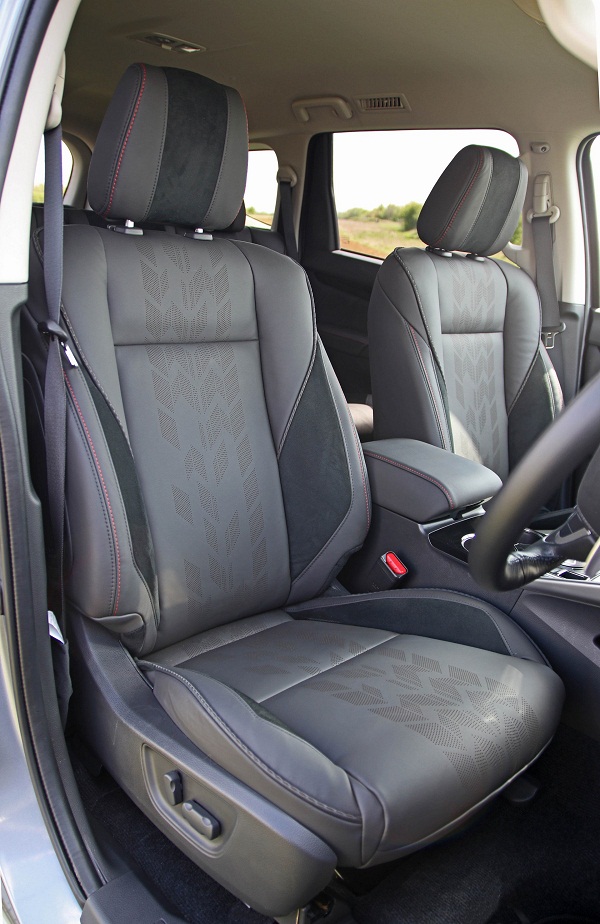 The leather interior of the special Mitsubishi Shogun Sports SVP
2. Mitsubishi Shogun Sports SVP: Performance
According to the latest car news, powering the vehicle is the same 2.4-liter turbo-diesel engine producing 180 hp and an insane 430Nm of torque found in the regular Montero Sport.
These figures, albeit impressive are not class leading, but what makes this stand out is Mitsubishi's advanced 8-speed automatic transmission and Super Select 4WD system. This enables the driver to select the best possible setting for any type of road situation.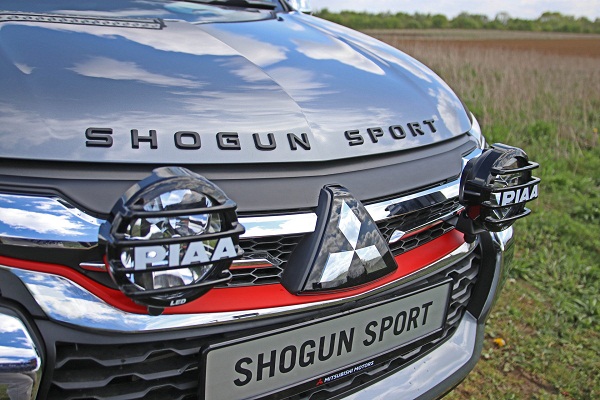 Montero Sport SVP offers Dynamic Shield design
There is a catch in all this though. This is merely a proof of concept vehicle. It does show that Mitsubishi is willing to flex its' 4WD chops any time of the day.
With the advent of performance versions of trucks and SUVs, Mitsubishi cannot have themselves left behind and this is their immediate response. Hopefully, Mitsubishi Philipines would ring this rugged beauty to our shores. I wouldn't hold my breath for a second thought. 
>>> Kindly refer to our Mitsubishi Montero Sport for sale in the Philippines to look for other Montero variants at best price. 

Know more about Mitsubishi Montero Sport 2023

One of the popular midsize SUVs in the Philippines is the Montero Sport by Japanese auto giant Mitsubishi. It continually hits the list of best-selling cars in the country every year. Mitsubishi Montero Sport 2023 price in the Philippines is quite good, ranging from PHP 1,568,000 to PHP 2,341,000 with five variants. Powering this midsize SUV is a 2.4-liter 4N15 inline-4 Mitsubishi Innovative Valve Timing Electronic Control (MIVEC) that makes 179 hp and 430 Nm of torque. It can send power to all four wheels via either a 6-speed manual or 8-speed automatic with Sports Mode. The Montero Sport spans 4,825 mm in length, 1,815 mm in width, and 1,835 mm in height. Currently, this Mitsubishi vehicle is competing against the Toyota Fortuner, Isuzu mu-X, and Ford Everest.
The Mitsubishi Montero Sport, as a third-generation model, displays its benchmark for the brand's contemporary lineup, which is the 'Dynamic Shield' grille that shows a completely redesigned front. Similar to the model it replaced, the Mitsubishi Montero Sport is L200 or Strada pickup based. The chassis and half of its front body structure are the same as its pickup sibling. It still uses the three-link live axle coil spring for the rear suspension and the independent double-wishbone front suspension from the model it supersedes. The full list of Mitsubishi Montero Sport for sale of car dealers on Philkotse.com gets 82 results, you can take a look to make a wise choice yourself.

Roy Robles
Author