It just keeps on going.
The Mitsubishi L300. It's an old platform that's been around for a very long time. And yet, Mitsubishi Philippines is consistently selling a lot of L300 units. As such, we can also assume that many are sold on this van's capabilities.  
To further elaborate, Mitsubishi itself has interviewed Ric Joseph Incognito, a current L300 owner who swears by the said model's robustness, utility, and reliability. In fact, he has two L300 FB units which he uses for his enterprise.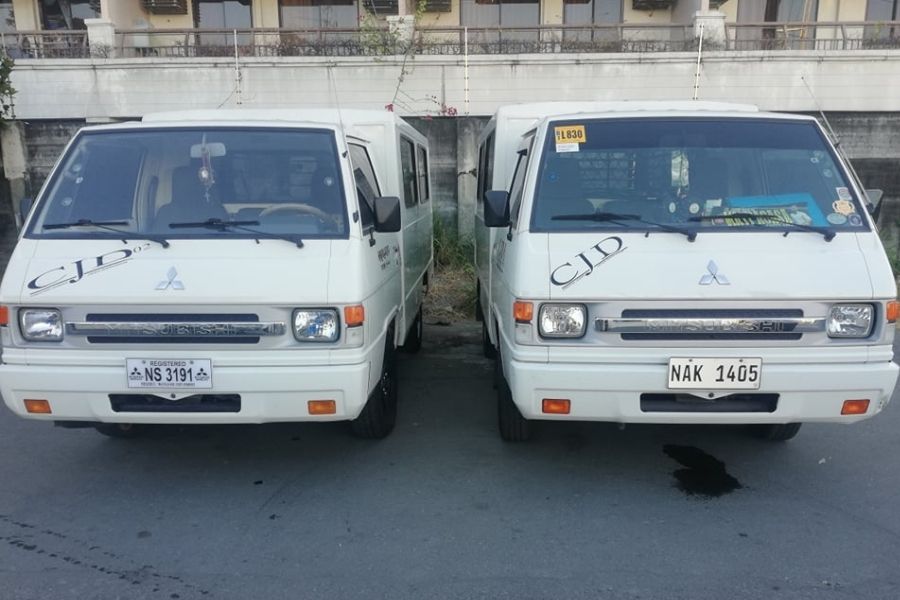 Mr. Incognito's L300 FBs 
According to Mr. Incognito, the powerplant of the L300 is alright for what it's made for. He also added that it is relatively low-maintenance, and it is reliable. On top of that, the engine also does great when it comes to hauling stuff.  He further adds that the L300 is the market leader when it comes to durability. This is very obvious since you can still see very old L300s running around the country even after years and years of service. 
Of note, the current version of the Mitsubishi L300 uses a Euro 4 compliant 2.2-liter inline-4 diesel engine. At most, the said mill can churn out 98 horsepower and 200 Nm of torque. Coupled with the robust chassis, the L300 can carry up to 1,215 kilograms of cargo. And of course, it can do so even when traveling on rough, unpaved roads. 
Mr. Incognito also said that the tough and sturdy L300 FB is also safe. As such, it can also do well as a family carrier. This is because it uses a chassis that was reinforced with structural adhesives. This is also the reason why it can carry that amount of weight while being able to take on rough roads.
>>> Related: Owner of 1997 Mitsubishi L300 Versa Van shares driving experience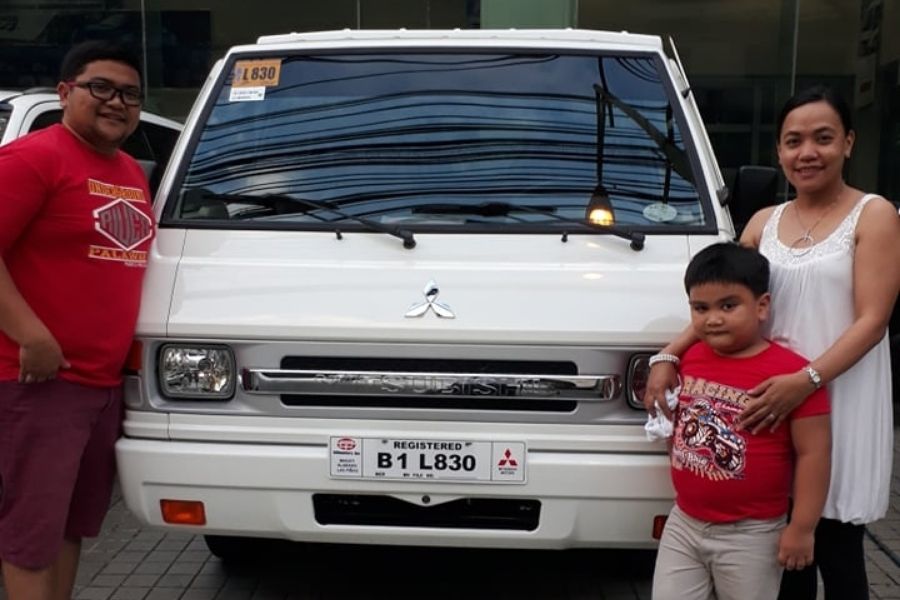 The Incognito family with one of their L300s
With these qualities, the Mitsubishi L300 has more than proven itself in the Philippine market. For some like Mr. Incognito, it is the standard with which to compare other commercial vehicles. The L300 platform is almost 40 years old. With how old it is, it is impressive how it can more than keep up with the demands of the modern entrepreneur. To this, we can certainly say: "why fix something that isn't broken?" 
For more automotive news, car reviews, and car maintenance tips, keep reading here on Philkotse.com. 
Know more about Mitsubishi L300

<p>The Mitsusbishi L300 is based on the L300 Versa Van. While the latter was more of a family carrier, Mitsubishi has since marketed the L300 FB mainly as a commercial vehicle. Regardless, the said model can both function as a family car, and as a logistics solution for small to large businesses. In the Philippine market, the L300 FB uses a Euro 4 compliant&nbsp;2.2-liter 4N14 diesel power plant. At most, this mill can make up to 98 horsepower and 200 Nm of torque. Power is sent to the rear via a five-speed manual transmission. The available to the L300 FB body is a rear air-conditioning system, and it can also fit up to 17 occupants.&nbsp;</p>

Cesar G.B. Miguel
Author