That says a lot about how the Diamond brand served them in real life.    
Some people see cars just as tools or instruments to get the job done, whether for getting through the daily commute or fulfilling chores and errands. Nothing wrong with that after all, because it speaks to what they were designed and built to do.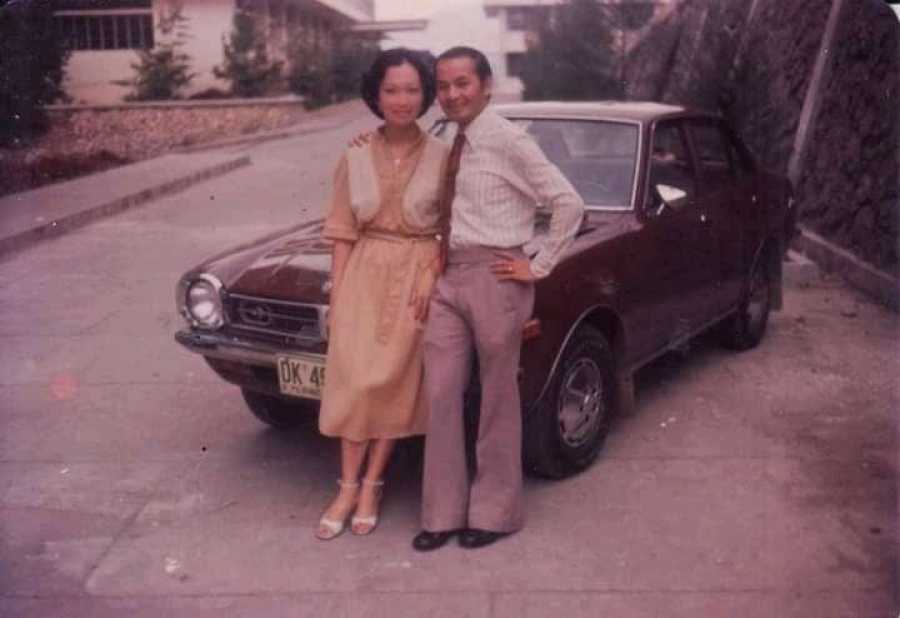 Ian Reyes must be thanking his grandparents for choosing Mitsubishi  
But then, there are those who regard the household ride as part of the family. Not surprising given the amount of time they spend in it on a regular basis, and when the vehicle is present for the family's milestones, it becomes even more special.

For long-time Mitsubishi fan Ian Reyes, it's the only brand that has earned a privileged place in his garage. He comes from a family that has owned a range of Mitsubishis for three generations, and it all started with the iconic Minica that his grandparents bought almost 50 years ago.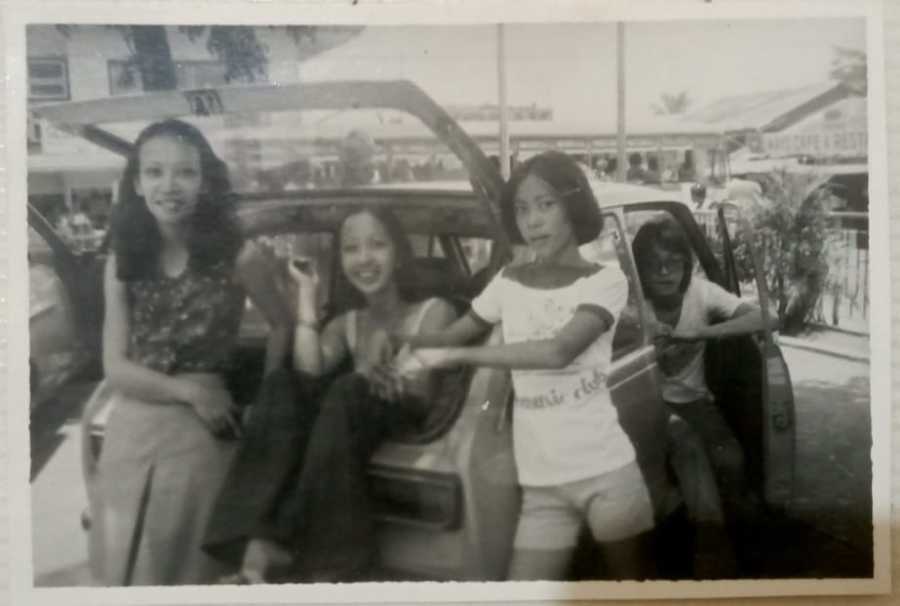 The family's first Mitsubishi was a Minica in 1972
"I was told by my Aunt Toto, my Mom, and her sisters that it was the first Minica to be brought to Baguio after its purchase in 1972," he narrates. "I would guess they wanted something small and economical for them to go around town, therefore they chose the Minica."
Smaller than any automobile on the road at the time, the Minica was certainly a novelty. "It was the choice of my late parents to buy the Minica after my graduation from (St. Louis University) College of Nursing in 1972 for all of us to enjoy," she recalls.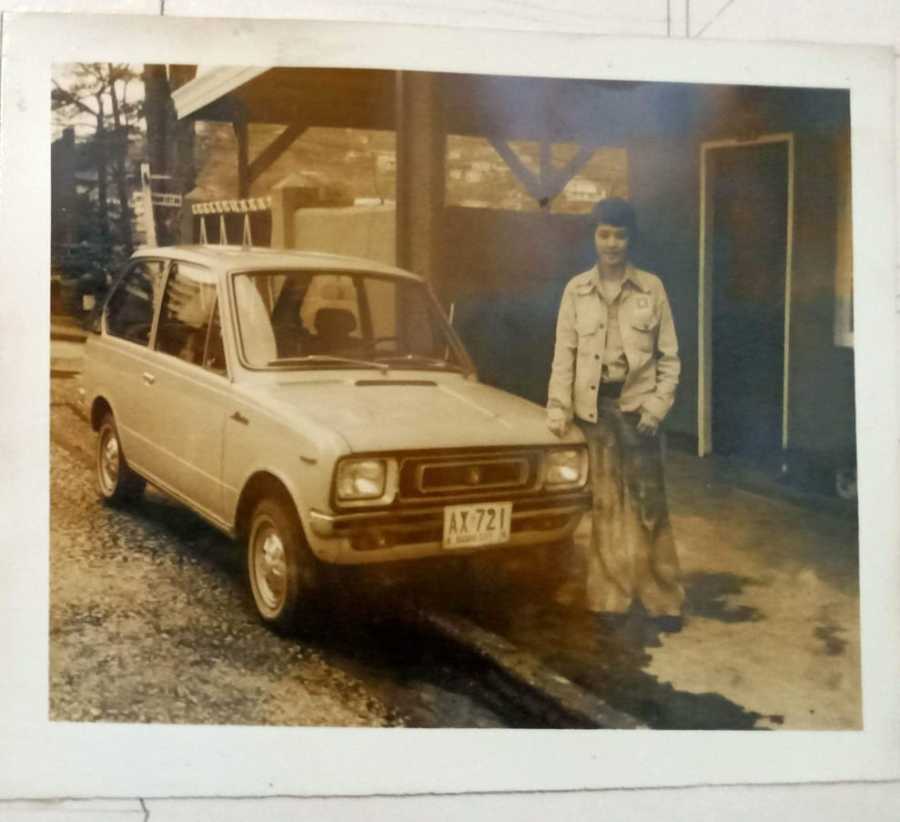 The car was bought after Ian's aunt Toto graduated with a nursing degree
Despite the car's diminutive size, it was able to carry itself (and the family) well through Baguio's sloping roads as a resilient and reliable machine. While there was room for everyone aboard the Minica, Ian says the growing family eventually needed a bigger vehicle.

That upgrade came in the form of a brown L-Type Lancer, so named from the shape of its taillights. "I was born in 1978 and the L-Type Lancer was bought by my grandparents just before I was born," Ian says, adding that it was eventually adopted as his nickname. "It was used from my infancy up until I started pre-school. Some relatives, especially those living in Angeles City, Pampanga, still call me Lancer to this day!"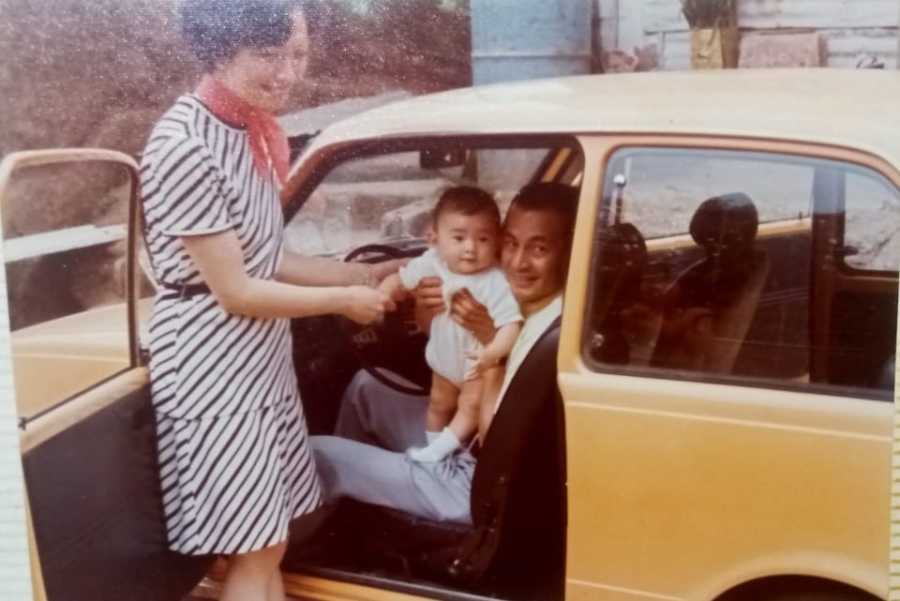 Even with new car, the family chose to keep the Minica in the household
The water crisis of the 1970s was an opportunity for both Mitsubishi models to prove their mettle to the Jonson household, having been used to fetch water from the reservoir. "There were not so many water delivery trucks back then, so there was no other choice but to use our cars, especially the Minica," Ian shares. Even with the small body filled with water containers, the Minica and its 2-cylinder 400cc engine managed to pull off the task. Mind you, this was years before the L300 even hit the market.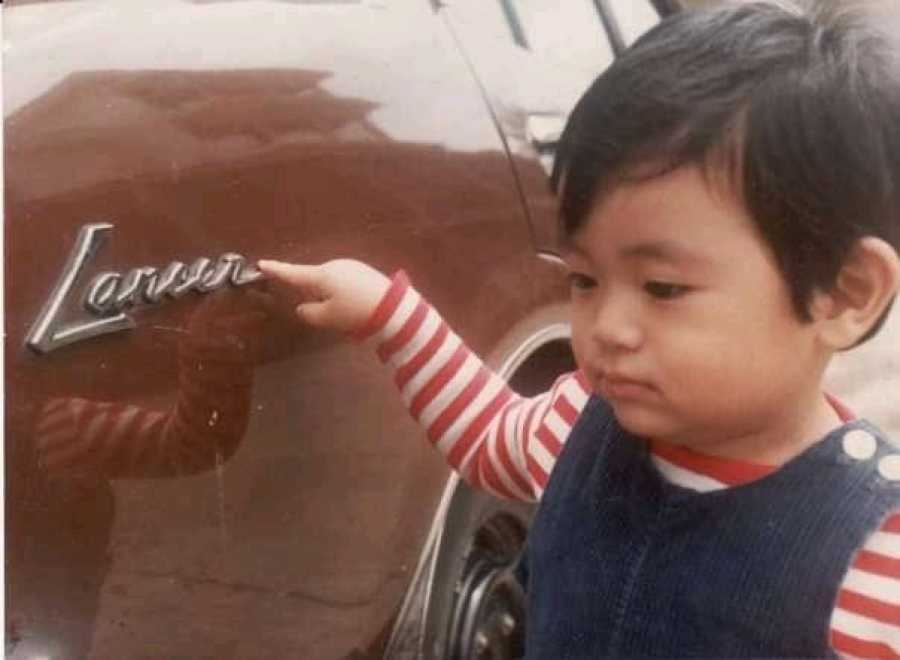 Young Ian approved of his grandparents' choice, even earning the nickname 'Lancer'
Travel has been a typical leisure activity that Ian's family enjoyed aboard their two Mitsubishis, racking up mileage while driving from Baguio to Rizal, La Union, Manila, even as far as Batangas. "The reliability of the Mitsubishi cars we have owned made them trustworthy partners in every trip we did," he says, boasting that the Mitsubishi models that the family has owned throughout the 1980s until the present speaks to their longevity when accompanied by proper maintenance.
As a self-confessed Mitsubishi fanatic, Ian swears by the cars that have benefitted his family for years. "it is what you use to drive, to be seen at, it is an extension of your personality, it becomes a part of you people know you are around because they see the car," he beams. With such a glowing testimonial, it won't be a stretch to say that a Mitsubishi will still be part of Ian's life in the years to come.  

Find more automotive stories of reliability and loyalty at Philkotse.com.

Joseph Paolo Estabillo
Author