Find out what's the minor tweak in the new Mitsubishi Pajero 2019!
Due to delay in deciding about the next-gen Mitsubishi Pajero (Montero), the 2018 Pajero received a minor upgrade last year just to prolong its existence. This year, it is pretty much the same.
The Mitsubishi Pajero 2019 has been recently given a minor redesign that revolves merely around the upper grille, in which they just turned into three horizontal grilles with two openings on both ends. Besides that, pretty much it's in tact and the same as the previous model.
Since the rest of the Pajero 2019 is the same as current Pajero model, I will give you a rundown of its existing and will be preserved features just in case you need a refresher. The 7-seater still comes in 3.2L, In-Line 4DOHC 16-valve Turbocharged and Intercooled VGT Di-Diesel engine, Euro 4 compliant. This type of engine would provide superior torque specifically when used in low to mid-range rev.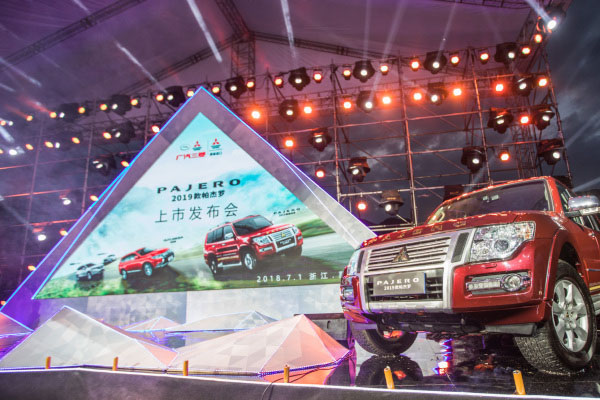 The Mitshubishi Pajero 2019 introduces very minimal changes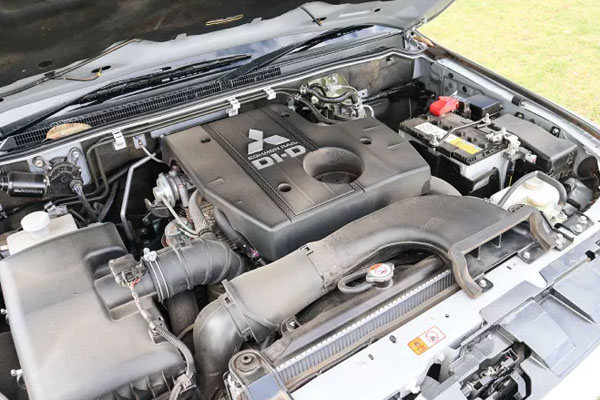 The Pajero 2019 will sustain the same engine of the current model
It also has a Common Rail Direct Injection system which is responsible to control fuel intake, electronically. With this kind of system, fuel is delivered in exact amounts in each cylinder which results to more efficient combustion. This also leads to fuel efficiency and less emissions.
The engine also contains a Cyclone Type Pre-Air Cleaner that increases air draw and at the same time keeps dust and water out. If your engine doesn't have trouble taking in air, then it can definitely go along in any type of road conditions.
The current line of the 5-door Mitsubishi Pajero comes in four different colors namely: white solid, warm white pearl, cool silver and pitch black.
>>> Related: Check out Mitsubishi Pajero 2011 for sale here.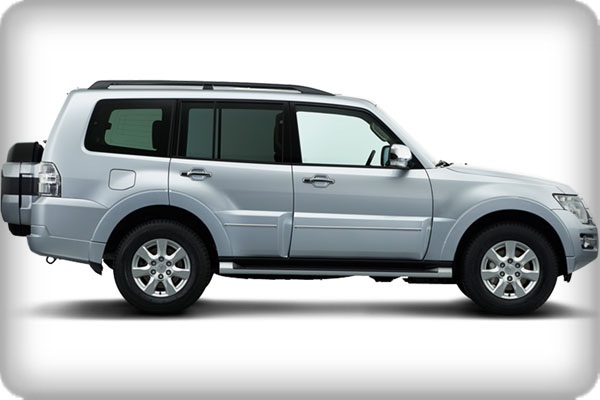 The current line of the 5-door Mitsubishi Pajero comes in four different colors
Classy outer look also comes in pairs with interiors. The Mitsubishi Pajero currently on sale offers genuine leather seats that come in two colors which customers can choose from: black or beige. The front seats also come with heater. The driver seat can be adjusted 10 ways (power adjuster) while the passenger seat has a 4 way adjustment.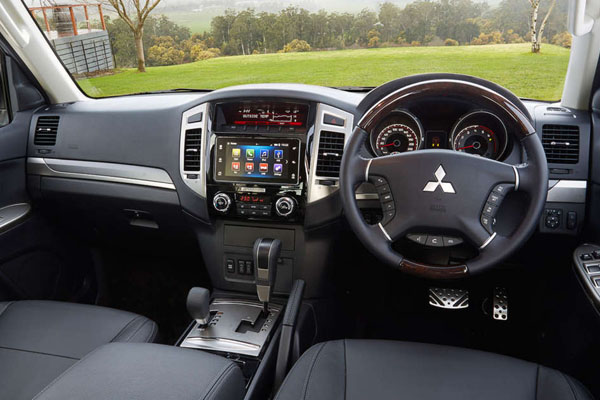 Mitsubishi Pajero 2019 will carry over the same interior too
It also includes moulded door trims with silver and carbon fiber accents and rear air conditioning vents. Meanwhile, at the very front, it sports a 4-spoke leather wrapped steering wheel with audio remote and cruise control and leather wrapped shift knobs.
Some noticeable features are equipped in the Parejo 2019 are High Contrast Back-Lit Meters with Red Illumination and Rheostat, Piano-Black Accent, 6 speakers (Including 2 Tweeters), Multi-media Entertainment System with GPS Navigation Technology, 6.5" LCD Monitor with Touch Screen Interface, Single In-Dash DVD / MP3 Player / Tuner / USB port, etc. 
2019 Mitsubishi Pajero INTERIOR - Perfect SUV!
The current model of Mitsubishi Pajero has impressive performance, which could be attributed to the following:
Mitsubishi Active Stability and Traction Control: this include highly sensitive and smart sensors that are used to monitor each wheel, engine speed, acceleration, steering and altitude. This also manages engine output, power distribution and braking force needed to ensure that the vehicle will have control, traction and tracing no matter what road condition is present.  
INVECS-II 5-Speed A/T: this studies the driver's driving habits and adapts accordingly.
Optimum Shift Control: analyzes road conditions and driving style and helps the vehicle adapt to them appropriately to make sure that there's balance of power, control and efficiency.
Adaptive Shift Control: studies driving style, acceleration and brake timing, anticipating the driver's movements in every road condition.
Double Wishbone Suspension & Rear Multi-Link Suspension Systems: uses coil springs to add stability and enhance performance

Mitsubishi's Exclusive RISE body provides complete protection to everyone in the car
The Mitsubishi Pajero 2019 now offers a handful of safety features that could put your mind at ease while driving, including Anti-Lock Braking System, Electronic Brakeforce Distribution and Reinforced Impact Safety Evolution. Additionally, the Pajero sports a 265/60 R18 110H on 18" x 7.5 JJ Alloy wheels. 
Since technically it's still the Pajero 2018 with a slight change of grille in front that makes it the 2019 version, anyone should just be expecting the same specs and performance as before. Spacious, with a lot of legroom for the passengers' comfort and convenience, fuel efficient and practical, just like the classic, good ol' Pajero that we grew up with.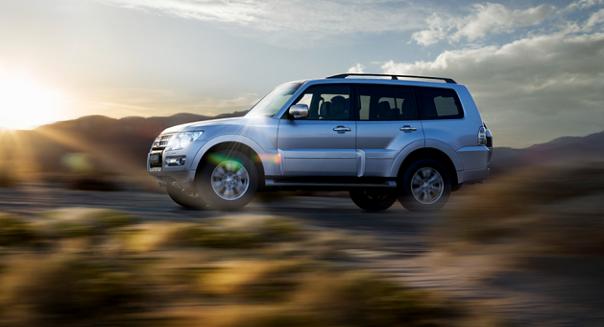 Since technically it's still the Pajero 2018 with a slight change of grille in front that makes it the 2019 version
It's kind of a letdown though to know that the upcoming release will only contain a very minor upgrade in its front face and nothing more than that. But, the latest car news revealed that this Mitsubishi Pajero 2019 release is priced lesser compared to the pricing of the current model. In that aspect, they were able to at least make up for the little facelift they have brought about to the newer version.
Latest updates on upcoming Mitsubishi cars can be found in our Complete guide to the Mitsubishi Philippines' model lineup.

Know more about Mitsubishi Pajero 2023

The Pajero is at the top of the rally racing legend Mitsubishi Philippines' SUV range. It is a true off-roader that commands a strong cult following both locally and globally. The Mitsubishi Pajero is a favorite among car buyers and car enthusiasts who want style, adventure, and power in one package. The new Pajero comes in a bolder and more premium look. The front end of the vehicle features a new bumper integrated chrome grille as well as a more aggressive front bumper with LED daytime running lamps. The SUV's muscular styling is complemented by the new twin-6-spoke 18-inch alloy wheels with 265/60 R18 tires. The rear part of the SUV gets a redesigned 5th door. The spare tire carrier also receives a more integrated redesign. It now features a new power sunroof, which comes as a standard. The interior also received several styling updates, including piano-black accents and new silver and carbon fiber trim that gives off an elegant feel. The steering wheel of the Mitsubishi Pajero also comes with audio controls the DVD/MP3 player that transmits sounds via six speakers. Mitsubishi Philippines offers the Mitsubishi Pajero in 3.2L diesel engine, in-line 4-cylinder 16-valve DOHC. Some of the standard features available in this SUV are airbags, ABS with EBD, alarm, rear parking sensors, and immobilizers.

Ivy Kristia Padura
Author
Recent posts