It's not an illusion at all, but it will be here for a limited time.
You might know Mitsubishi Motors Philippines Corporation (MMPC) for a lot of things, from sporty sedans and nimble crossovers to practical MPVs, legendary SUVs, and efficient EVs. At the rate it's turning up one innovation after another, a time machine will probably be next.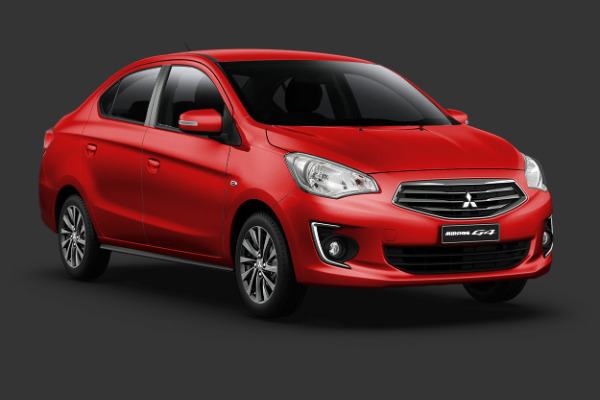 The Mitsubishi Mirage G4
Hold that thought for a minute. Remember when MMPC introduced the Mirage G4 subcompact sedan in October 2013? It had a very attractive sticker price of just Php 538,000 for the base GLX M/T variant, which gave buyers 14-inch steel wheels, a standard 2-DIN tuner, and two less speakers than the upper-spec GLS. Not a bad deal really, since it is an economy model after all.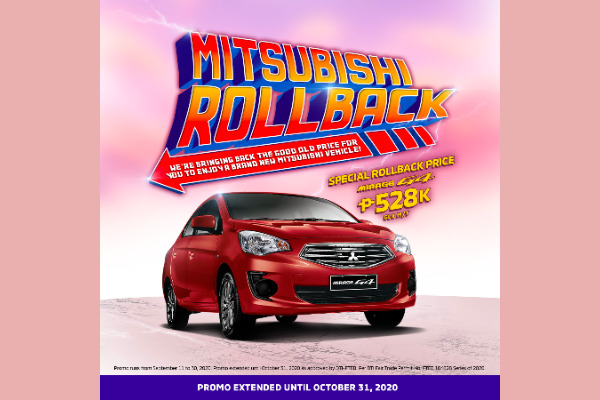 The latest Mitsubishi promo is the next best thing to having a time machine
With the Mitsubishi Mirage G4 cementing its reputation as a fuel economy champion seven years later alongside its hatchback sibling, MMPC found a rather auspicious occasion to give back to its customers and loyal fans through the Mitsubishi Rollback Promo. This is one throwback that promises to do much more than just make you smile.
Simply put, MMPC just went back through time to offer the current Mirage G4 GLX M/T at a significant markdown from the standard Php 735,000 retail price. Are we talking 2013-era pricing? Not exactly, because at Php 528,000, the discounted price is actually Php 10,000 lower than when the Mirage G4 first came out in the market.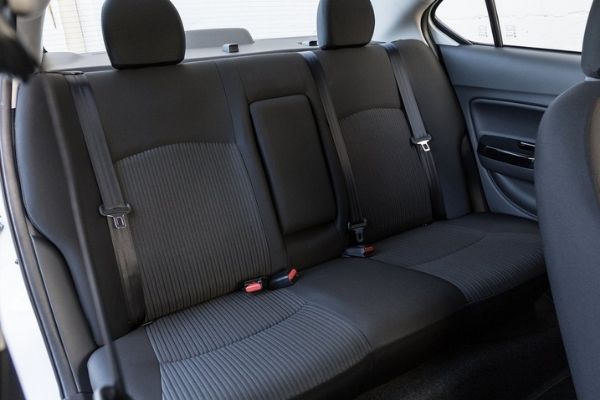 Whether in GLX or GLS trim, the Mirage G4 boasts a spacious interior
There's more you get in return for paying less. The entry-level Mirage G4 has ditched the lowly steel rims for 15-inch dark chrome aluminum wheels with a full-sized spare, mirroring those worn by the GLS trim. The GLX also benefits from a stabilizer bar added to the MacPherson front strut suspension, which improves handling especially when tackling corners.
It's still the lightest variant in the range, which helps the 1.2L 3-cylinder MIVEC engine achieve outstanding fuel economy of up to 23.1 km/l despite the modest output of 77 hp and 100 Nm of torque.
>>> Related: Mitsubishi Mirage G4 is now even cheaper than its price back in 2013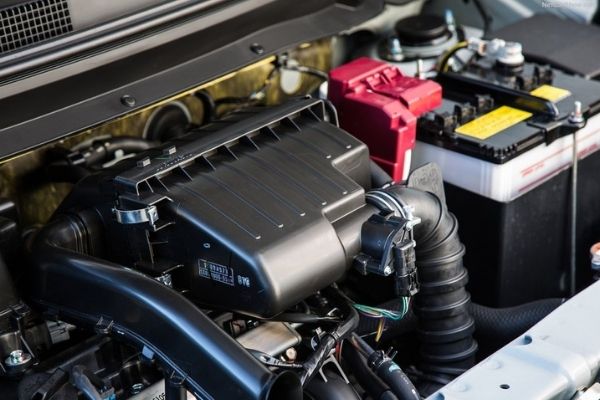 The 1.2L 3-cylinder MIVEC engine propels the Mirage G4's mass with ease
We'll bet that this already has you looking for the nearest Mitsubishi dealer. However, be reminded that the Mitsubishi Rollback Promo runs until October 31, 2020 only.
It's not every day that a carmaker turns the clock back for its customers, and it goes without saying that this is one opportunity you'd be foolish to skip out on. You can visit www.mmpc.ph for more details.
Once you sample our automotive updates at Philkotse.com, there's no going back.

Know more about Mitsubishi Mirage G4 2023

The Mitsubishi Mirage G4 2023 is the subcompact sedan entry of the Japanese automaker. It is also regarded as the sedan counterpart of the Mirage hatchback. They both share a lot of mechanical components, and they even use the same 1.2-liter inline-3 gasoline engine MIVEC engine that makes 77 horsepower and 100 Nm of torque. In the Philippines, Japanese car brand Mitsubishi markets four variants of the Mirage G4 sedan, with a price ranging from PHP 769,000 to PHP 899,000. In 2023, Mitsubishi introduced the limited edition Mirage G4 GLS Sport, which is priced at Php 929,000.
Both top-spec trim GLS and the mid-range GLX come with a continuously variable transmission (CVT), while the entry-level GLX uses a five-speed manual gearbox instead. Dimensions-wise, this vehicle has a length of 4,305 mm, a width of 1,670 mm, and a height of 1,515 mm. Some of the rivals of the Mirage G4 include the Toyota Vios, Honda City, and Nissan Almera.

Joseph Paolo Estabillo
Author