Getting in on the crossover game can be quite expensive but the MG ZS 2019 proves that you can get one of the most value-packed compact crossovers for so much less.
MG ZS 2019: Sub-compact crossover contender for the car of the year
Exterior design punches above its weight class
Interior features everything but the kitchen sink
Fuel-efficient 1.5-liter engine
Spacious Interior
Luxury on the cheap
MG ZS 2019: Badge snobs need not apply
MG ZS 2019 is a curious proposition, especially for badge snobs who instantly raise their nose at the mere thought of a Chinese-made vehicle. First of all the Exterior design draws inspiration from car brands and models you might be familiar with but it doesn't rip them off entirely.
Inside you find and exterior that can only be described as Teutonic with every possible bell and whistle you can ask for and need. Drive it down the road and it feels no better or worse than any other front-wheel-drive subcompact crossover out there.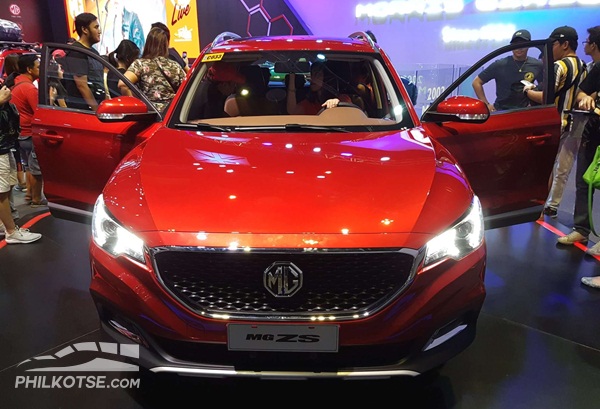 The Smiles per Peso ratio you get in the MG ZS is unparalleled
And that isn't a bad thing because it goes to show you that whatever negative connotation you have about the MG ZS, it is all kinds of wrong. No amount of convincing will get you to like this car, and that my friends, is a damn shame.
>>> Let's update: MIAS 2019: Morris Garages Philippines makes a huge splash!
MG ZS 2019: Dressed in its Sunday best
It is a shame to totally dismiss the MG ZS as you can't ask for any more for what the car can offer especially in this price point. Increased ride height? 17 inch alloys? Tun light indicators? LED and projector headlamps and LED tail lights? Panoramic moon-roof and large honey combed front grill and Disc brakes all around?
It checks more boxes than than myself at election day and the top of the line model sells for so much less than entry level variants of most cars in its category. No wonder it is the brand's best selling vehicle and the visibility of the MG ZS is growing more and more.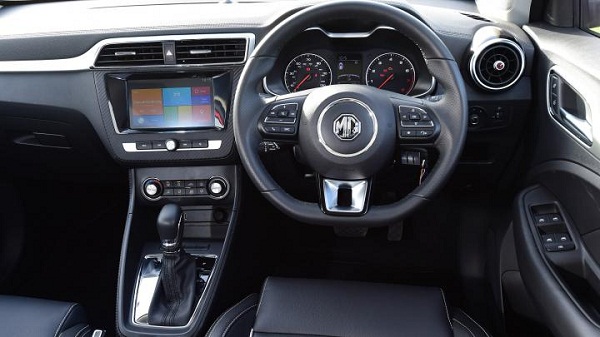 Can you tell that this interior of this car is from a budget SUV?
>>> Check out some good reads about the MG ZS!
MG ZS 2019: Inside is heaven, especially in traffic
Let's get one thing straight. The MG ZS is not a fast car. The 1.5 liter engine pushes as much as it mechanically can and actually can lead its class for the engine size but that won't matter much really. As inside, both driver and passengers are pampered in full leather-like material seats.
They are properly supportive and bolstered just right to hug all occupants. You also have a swanky 8 inch touch screen infotainment system that even supports Apple Carplay. A feature no many cars have today but definitely should.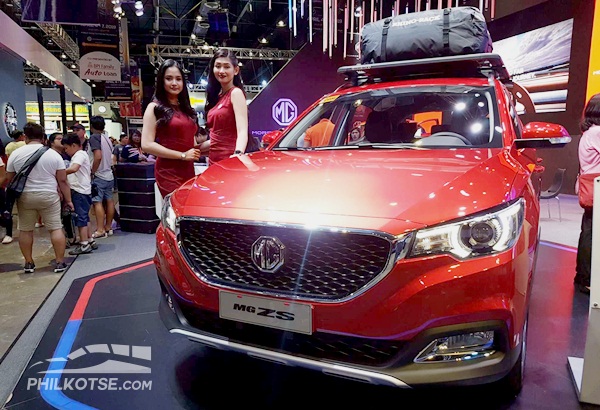 Every detail in the MG ZS is well thought of
>>> Update the latest MG ZS and other MG Philippines price
Maybe you can enjoy that panoramic moonroof and rest assured knowing you can haul a whole lot with the available cargo space. What more can MG give you to convince you of the ZS being a world-beater? Again if you are a badge snob, nothing will. I myself am sold and I can see myself driving one home one of these days.
I do admit that I have some reservation with the MG ZS and I at times dismiss Chinese made cars just because of their country of origin. I can be a badge nob at times and can give the MG ZS a hard time, but whenever I see one on the street, I can't help but feel a bit of yearning for it.
For more car of the year articles like this one, keep reading here on Philktose.com.

Know more about MG ZS 2023

The MG ZS 2023 is a 5-seater subcompact crossover that is available in the Philippines in four variants. MG ZS 2023 Philippines price is from Php 848,888 to Php 1,198,888. Under the hood is a 1.5-liter naturally-aspirated inline-4 gasoline engine capable of making 112 horsepower and 150 Nm of torque. Meanwhile, the flagship ZS-T gets a 1.3-liter inline-3 turbocharged gasoline engine good for 109 horsepower and 160 Nm of torque. Included in the gearbox options are 5-speed manual, 4-speed automatic, and 6-speed automatic transmissions.
In terms of size, the ZS spans 4,314 mm in length, 1,809 mm in width, and 1,648 mm in height, with a wheelbase rated at 2,585 mm. In the local market, this British-bred subcompact crossover competes against the likes of the Ford EcoSport, Mazda CX-3, and Geely Coolray.

Roy Robles
Author