Only 15 McLaren Sabre units will be made, and it will be exclusive to the US market.
Recently, the first out of fifteen McLaren Sabres was delivered to its owner. It's made by McLaren Special Operations (MSO), and it boasts the most powerful non-hybrid McLaren twin-turbo V8 engine to date.
If you're not aware, McLaren already produces some of the most interesting supercars and hypercars available in the market today. Within the McLaren organization, however, exists MSO, which specializes in bespoke commission hypercar models. That's right, this division is responsible for developing and making some of the rarest McLarens, if not some of the rarest super/hypercars today.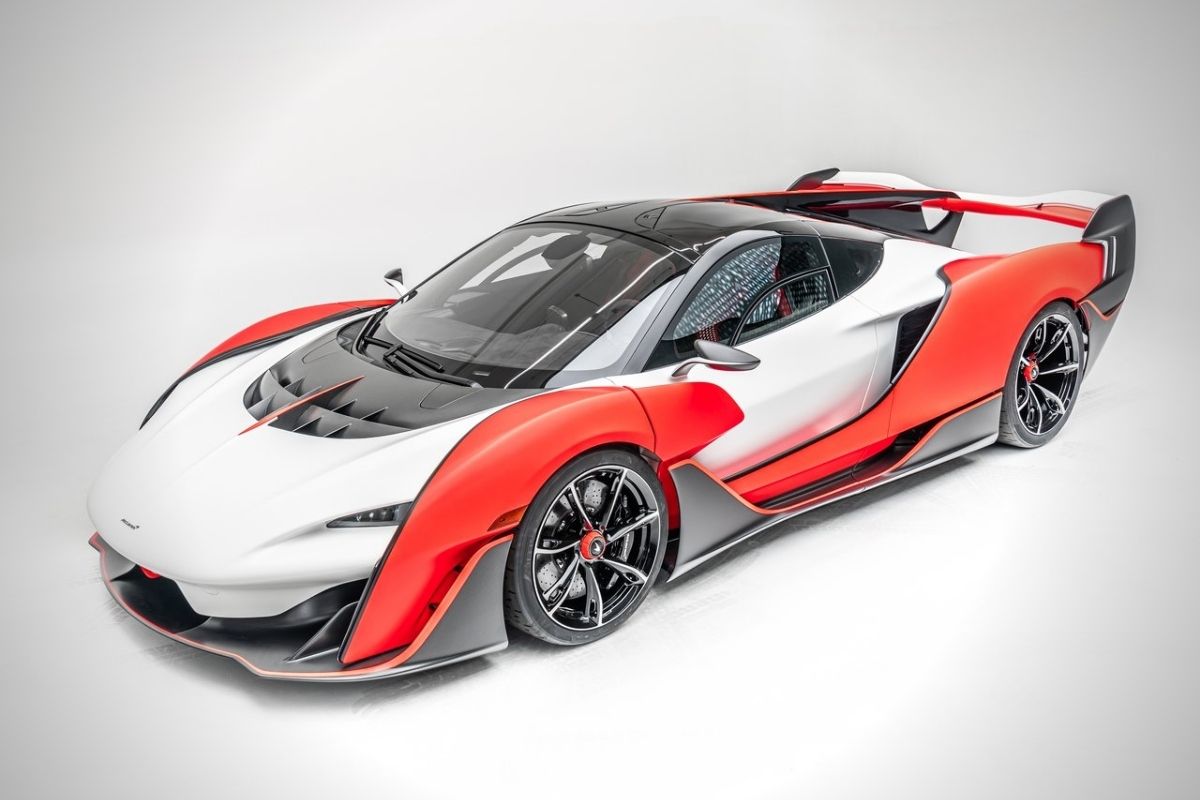 The beautifully sculpted but razor sharp McLaren Sabre
Going back to the car, the American carmaker says that it is currently the fastest two-seater that it has built. It can reach a maximum speed of 360 km/h, and its V8 can produce up to 824 horsepower and 799 Nm of torque.
While it is fast, sleek, and is undoubtedly a representation of McLaren's engineering expertise, the process of getting a McLaren Sabre is probably one of the most immersive car buying experiences one can have today.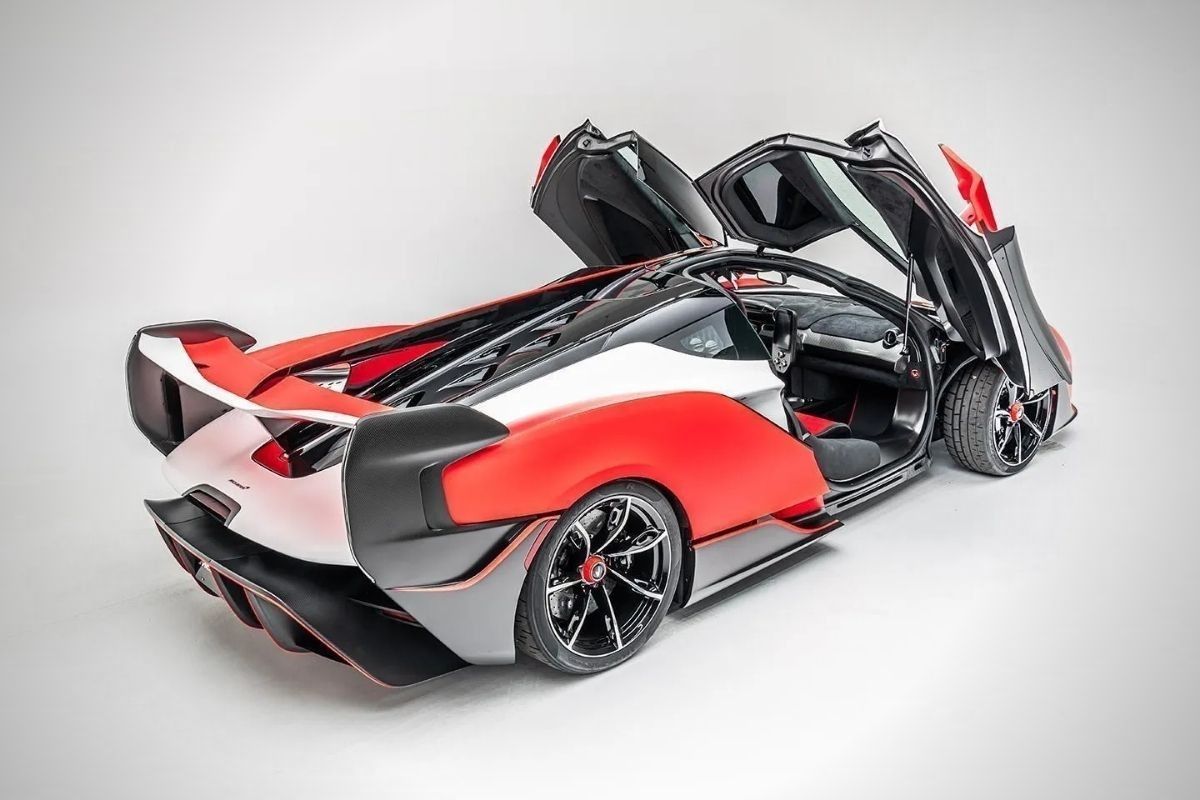 Check out that huge rear wing
>>> Related: McLaren Speedtail vs F-35 jet race: Can a supercar keep up?
That's because each Sabre will be built with the inputs of a customer. It will be tailored to fit his/her wants and needs, and he or she will be directly working together with McLaren's engineers and designers. In other words, an owner of one of these can also be dubbed as its co-creator.
As a final touch, McLaren will then host an "exclusive and secret track day" at the O'Gara facility inside the Thermal Club Private Race Track. There, a customer will be allowed to drive a development car, while being coached by an expert.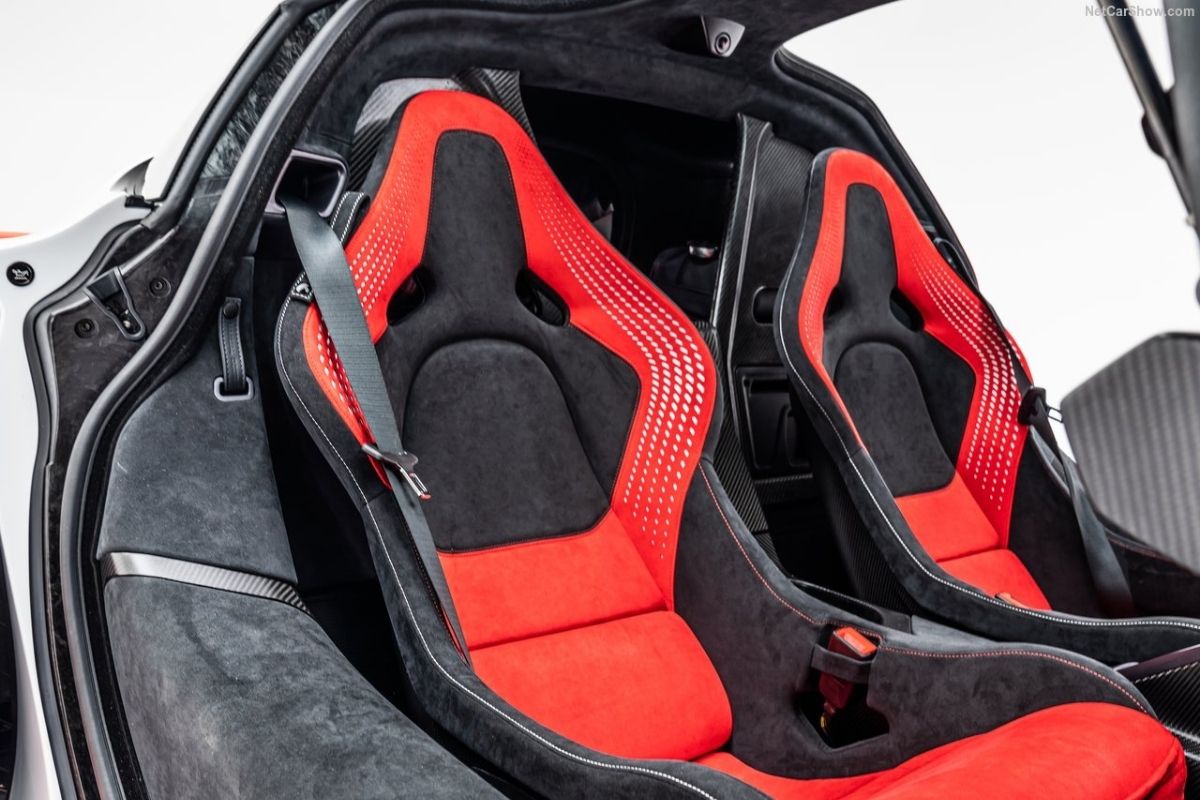 The interior is wrapped in suede leather and adorned with a carbon fiber pieces
On top of having an extremely limited production run, the McLaren Sabre is homologated for U.S. market standards. As such, it will remain exclusive in the said car company's home country. That said however, we are still glad to know that car companies like McLaren still have the vision and guts to engage in projects like this despite the growing global trend of electrifying new performance car models, as well as the streamlining of car production.
For more automotive news, keep reading here on Philkotse.com.

Cesar G.B. Miguel
Author