Over P15-million in taxes was almost evaded by its importer.
One of the best accomplishments McLaren has done in 2019 is transforming the McLaren 570S GT4 race car into a road-legal version called the McLaren 620R. The McLaren 620R is so exceptional that the British carmaker only made 350 special editions of it.
On July 26, 2020, one of the 350 McLaren 620Rs made its way to the Philippines. However, it may not be worthy of being celebrated as it was illegally brought in the country.
The McLaren 620R was declared as a brand new Porsche Cayman sports car in an attempt to avoid payment of the appropriate duties and taxes.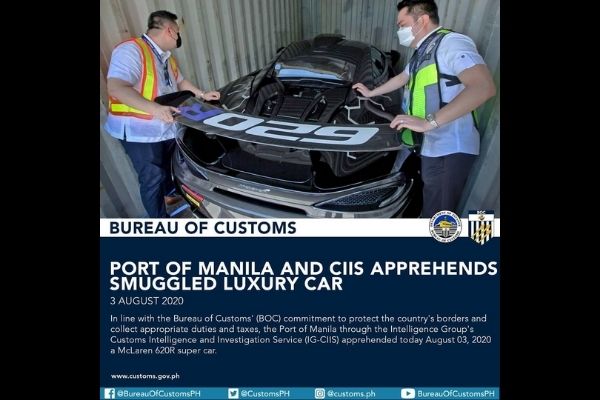 This was a good catch by the Bureau of Customs
If the importer somehow managed to evade the appropriate taxes, the McLaren 620R, valued at Php 33 million, would have been brought in the country for only Php 1,500,000 million – instead of the proper Php 16,771,688.91 million.
Both the consignee and the broker are facing possible charges for violation of Section 1400 in relation to Section 1113 of RA 10863, also known as the Customs Modernization and Tariff Act (CMTA).
Assistant Commissioner Vincent Philip Maronilla clarified that the Bureau of Customs (BOC) is not prohibiting the importation of these shipments. However, importers should declare their shipments properly and pay the appropriate duties and taxes to avoid inconvenience. He added that the revenue could have been added to fund the country's pandemic response.
>>> Related: McLaren Speedtail vs F-35 jet race: Can a supercar keep up?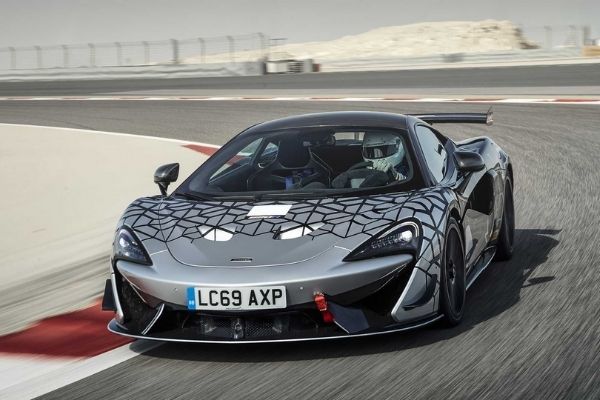 Under the hood, it is powered by a 3.8-liter twin-turbo V8 engine making 611 hp and 620 Nm of torque
Previous seizures like this ended up getting destroyed. Luckily for the seized McLaren 620R, the customs officials will first seek guidance from the commissioner whether to destroy or auction off the limited edition luxury vehicle. It would be a pity if the McLaren 620R would end up in a scrapyard.
The port of Manila, in coordination with BOC Intelligence Group and all its offices, is committed to its mandate of collecting appropriate duties and taxes and prevent the proliferation of improper and or misdeclared imported vehicles into the country.
Here at Philkotse.com, we value your interest in the automotive industry. Visit our website to find out more.

Rex Sanchez
Author