Will the Expander be sold as a Nissan model?
The Mitsubishi Expander 2018 (also known as Mitsubishi Xpander) is an all-new model from Mitsubishi, which was introduced for the first time at the Gaikindo Indonesia International Auto Show (GIIAS) 2017 earlier last month in Jakarta, Indonesia.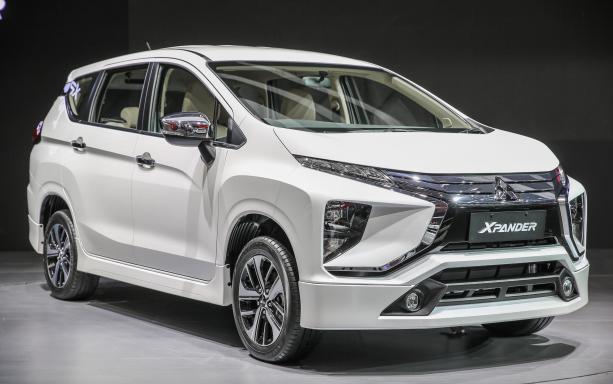 The Mitsubishi Expander was introduced for the first time at the GIIAS 2017
According to latest car news, the newly-launched Mitsubishi Expander will likely be rebadged as a Nissan in Indonesia. So, for those who are curious about this new combination, let's take a peek at the blend of the Expander and the all-new Nissan X-Trail 2017 in rendered photo.
Overall, it is easily recognized that the massive front fascia of the Mitsubishi Expander has disappeared. Instead, it is totally replaced by the one of the X-Trail despite the lower apron is slightly adjusted.
>>> Related: Learn more about the current Mitsubishi Xpander in the Philippines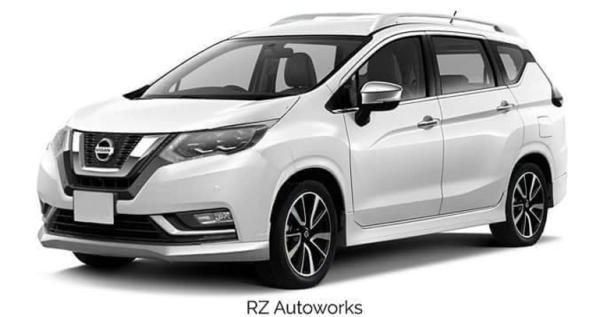 The newly-launched Mitsubishi Expander will likely be rebadged as a Nissan
>>> Find out more about the Subaru XV 2018 by reading our full review of this hot crossover.
Not only the front, we also see the roof rails and alloy wheel from the X-Trail in this rendering. Moreover, several black plastic side guards are added to emphasize the car's "SUV-MPV" appearance.
The information about this rebadge has yet to be confirmed officially, but if it's true, the new Mitsubishi Expander will extremely look cool and great in the new shape.
Anyway, put your main focus on the forthcoming launch of the Mitsubishi Expander 2018 in the Philippines next year first. Latest updates on upcoming Mitsubishi cars can be found in our Complete guide to the Mitsubishi Philippines' model lineup.
Know more about Mitsubishi Xpander 2022

The 2022 Mitsubishi Xpander is a seven-seater MPV for the Philippine market. As of the 2022 model year, there are three available variants for this model. There's the Xpander GLX 1.5 MT, the Xpander GLX 1.5 AT, and the Xpander GLS 1.5 AT. These range in price from Php 1,050,000 to Php 1,180,000.
Size-wise, the Xpander has a length of 4,595mm, a width of 1,750mm, and a height of 1,750mm. It also has a wheelbase that spans 2,775mm, and a ground clearance of 225mm.
Under the hood, this Mitsubishi MPV uses a 1.5-liter inline-4 gasoline engine that's capable of producing up to 103 horsepower and 141 Nm of torque. It then uses a front-wheel-drive layout. Depending on the trim, it either gets a four-speed automatic gearbox, or a five-speed manual transmission.