Isuzu Philippines starts their work on a new dealership in Subic
A new Isuzu Philippines dealership is about to open soon in Subic!
1. Isuzu Philippines: Groundbreaking ceremony at Subic
The Isuzu Philippine Corporation known as IPC for short held a groundbreaking ceremony for the site of their new Dealership located at Subic Gateway, Subic Bay Freeport Zone, Olongapo City, around two hours and 30 mins from Metro Manila.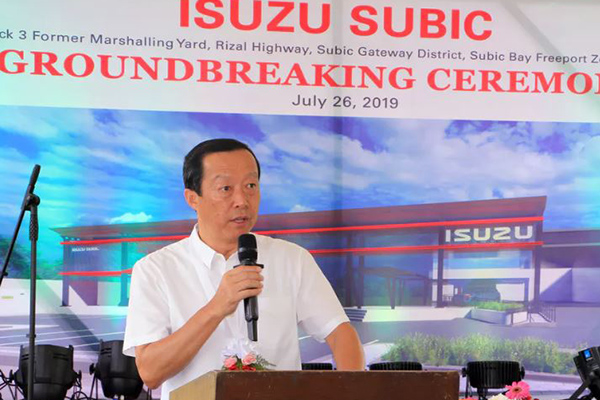 Mr. Hajime Koso of IPC addressing the attendees of the Isuzu Subic groundbreaking ceremony
Attending the ceremony and to share their thoughts and remarks are executives from the Velocity Motor Sales Corporation and Subic Bay Officials namely; Mr Jeffrey Hao Lin, the Chairman and Treasurer of VMSC, Mr. Jason Hao, the President of VMSC, Mr Hakime Koso, President of Isuzu Philippines, and Atty, Wilma Eisma, the Chairperson and Administrator of Subic Bay Metropolitan Authority, and Mr. Renato Lee III, the Senior Deputy Administration for Business and Investment for the Subic Bay Metropolitan Authority.
In a statement during the groundbreaking event, Mr. Hajime Koso of IPC says that this new Isuzu Dealership located in Subic marks the next big step for their company and also for the motorists living in and around Subic.
He then continues on to say that he and the company are proud to build the new dealership and that IPC is in engagement with a number of significant partnerships to make this endeavor possible.
>>> Read more: Isuzu Philippines introduces 3 future PUV concepts
As you might already know, especially those working and living in and around the area, Subic is fast becoming and in some aspects already is one of the most powerful economic areas in the country.
As such, the IPC dealership to be built there will undoubtedly become the company's more crucial facilities in terms of providing all of their services most notably their excellent and very capable commercial vehicles. Subic is also on the fast track in becoming one of the most competitive logistics and services centers in the Southeast Asian region.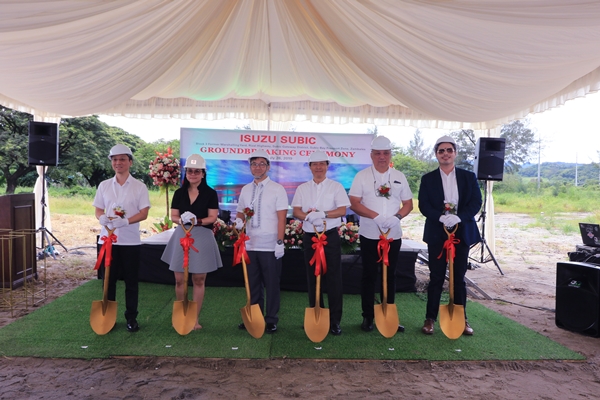 Subic is fast becoming and in some aspects already is one of the most powerful economic areas in the country
Related post: Isuzu PH to premiere 1.9L turbodiesel Blue Power Technology engine
For the planned dealership itself, it will be positioned to become an "automotive and transport solution hub" and with the said facility's almost 3,800 square meter area, that's would easily accommodate a large service area and an equally sizable showroom. Its location is also prime to accommodate the fast-growing nearby provinces like Zambales.
For IPC, it is crucial for their business to continue to provide transport solutions for Filipinos. Be it small passenger vehicles to commercial vehicles as such the dealership, in general, is a brilliant addition to their 43 dealerships spread nationwide.
For more information about their dealerships, please check out our page for Isuzu dealerships here in the Philippines.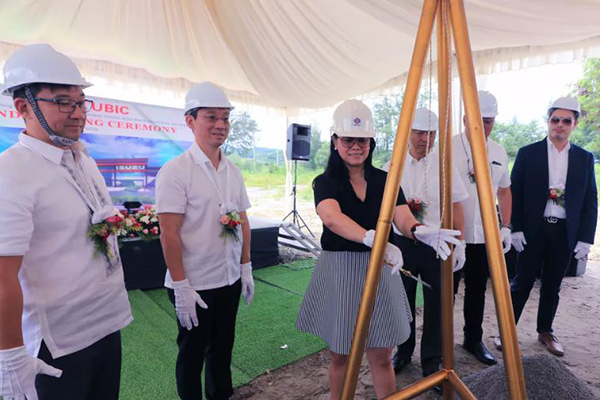 Subic Bay officials and Isuzu Philippine executives performing the actual groundbreaking ceremony
2. About Isuzu Philippines
Based in Tokyo Japan, Isuzu Motors Ltd has been around for the better part of 141 years and was initially operated as a petroleum company then as a vehicle manufacturing company together with the Tokyo Gas and Electric Industrial Co and with technical cooperation with Wolseley Motors Limited.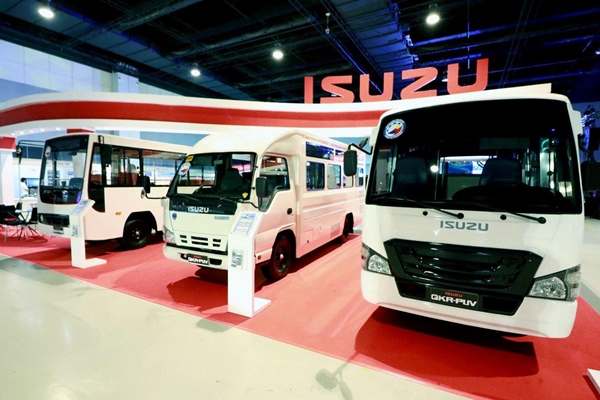 Isuzu models are in favor of many people in the Philippines
Here in the Philippines, Isuzu trucks were introduced in the 1950s and in the '70s when they established a partnership with General Motors.
Isuzu Philippines, however, was formally and officially distributing vehicles in the country in 1989 and since then, they've brought to us their excellent line of Isuzu Models which now includes the Isuzu D-Max, the Mu-x, and their whole line of excellent large commercial vehicles.
For the latest automotive news, please keep reading here on Philkotse.com.
Author
Cesar learned how to drive a car years before he got his license. Today, he's still looking for that perfect '90s Japanese coupe to drive into the sunset while listening to Crazy Little Love by Nuage. Also has a thing for badass off-road vehicles and weird engine swaps.