Isuzu D-MAX Boondock 2019 makes its return to the Philippine market and now equipped with off-road oriented parts.
At the 2019 Commercial Vehicle Show, Isuzu showcased their D-MAX XTR for the UK auto market and if you read the article, you'd know that it is indeed a special edition D-MAX with a lot of upgrades that make the vehicle tougher and more capable for off-roading.
Meanwhile here in the Philippines, D-Max fans and Isuzu fans, in general, will be glad to know that Isuzu has decided to bring to us, or rather return to us the Isuzu D-MAX Boondock 2019.
While not exactly new, the Boondock designation for the Isuzu D-Max way back in 2010 had a lot of upgrades done to its looks which sets it apart from the regular old first generation Isuzu truck.
Now based on the second generation D-Max, the Boondock edition might well be the best version of the D-Max as it comes with even more appearance upgrades as well as off-road oriented parts.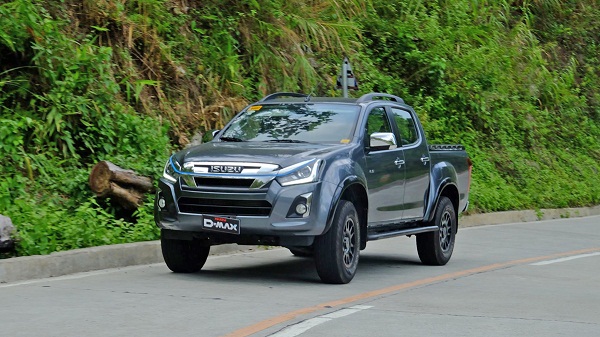 Isuzu D-MAX Boondock 2019 will not only look tougher but it is now more off-road capable
1. Isuzu D-MAX Boondock 2019: Exterior
For the outside part of the D-MAX Boondock, Isuzu gave it larger fender flares, a cool set of sturdy, beefy step boards along its sides, a bed liner, and of course a different looking set of roof rails. Aside from those the Boondock also has a cargo height extender for hauling extra-tall stuff.
According to the latest car news, aside from looking really good, the Boondock actually comes with a lot of practicality in mind and will be useful for a number of applications besides being a fun vehicle.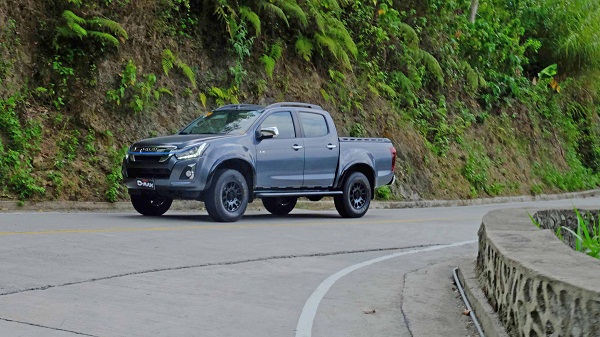 Apart from those listed above, the special version of Isuzu D-Max 2019 is also able to better handle rough terrain as it comes with performance shock absorbers that raise the truck's ground clearance up to 247 mm. Its abilities for off-roading is also made better by the 265/70R17 tires and 17-inch allow wheels it comes with.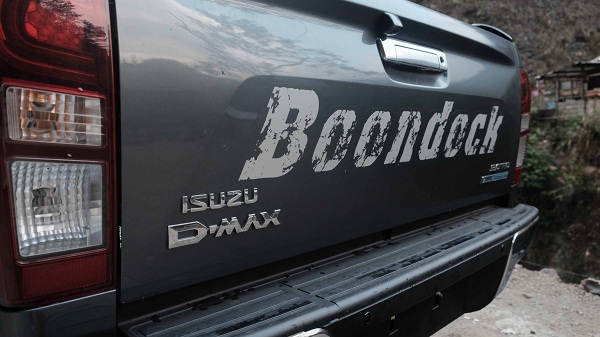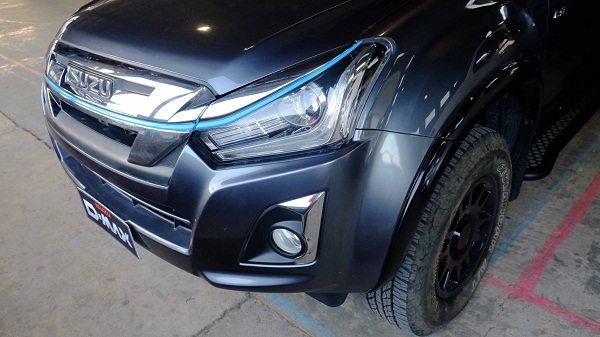 Off-road oriented-design for Isuzu D-Max Boondock 2019
>>> Look deeper into the Isuzu D-Max's specification through our Isuzu D-Max car review section. 
2. Isuzu D-MAX Boondock 2019: Engine
Under the hood, the new 2019 D-MAX Boondock will come with the 3.0 liter 4JJ1-TXC Blue Power engine rated to make 177 horsepower and 380 Nm of torque. With those figures, the Boondock is one major option when choosing a truck with towing in mind.
Isuzu is yet to reveal details regarding the special edition truck's transmission and we sure do hope that both a manual and an automatic will be made available.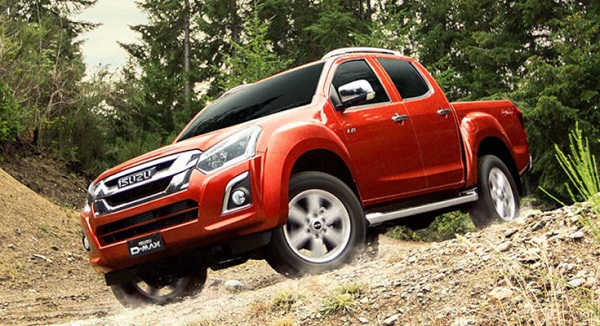 New D-Max Boondock can produce up to 177 horsepower and 380 Nm of torque
3. Isuzu D-MAX Boondock 2019: Interior
As for the D-Max Boondock's interior, we don't know yet what Isuzu has changed or added to the vehicle. What we can speculate however is that it might be very similar to what's inside from either the D-Max X-Series or with the currently available, top of the line D-Max 3.0 LS 4x4.
For those who want to shoot for the moon though, we can also hope that the new Boondock's interior will also get the same kind of love that the UK's D-MAX XTR has gotten.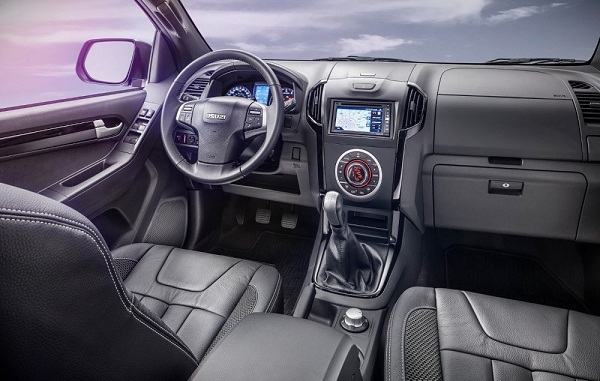 The interior of the D-Max Boondock will presumably on par or even better than the normal D-Max's top of the line model
Despite the Isuzu D-MAX Boondock 2019's price is still unknown exactly, dealerships of Isuzu Philippines are already accepting bookings. It is however evident that Isuzu will be treating the Boondock D-Max as a flagship vehicle so we might be looking at 1,700,000 and above as a reasonable estimate.
The Isuzu D-Max Boondock edition is slated to launch sometime this month so we might get more details regarding the awesome vehicle in the coming weeks.
>>> Don't forget to regularly check our Isuzu D-Max car price list to catch up with the latest change of its price 

Know more about Isuzu D-Max 2023

The Isuzu D-Max 2023 is a 5-seater pickup truck that is available in several variants with various options for a 4x2 or 4x4 drivetrain. Isuzu Philippines Corporation (IPC) is offering this truck at a price that ranges from Php 917,000 to Php 1,9055,000. There are two engine options powering the D-Max. One is a 1.9-liter RZ4E-TC inline-4 turbodiesel engine that makes 148 horsepower and 350 Nm of torque, while the other is a 3.0-liter 4JJ3-TCX inline-4 turbodiesel engine that delivers 187 horsepower and 450 Nm of torque. Either a 6-speed manual or 6-speed automatic transmission can be paired to the said engines.
In terms of dimensions, the D-Max spans 5,277 mm in length, 1,880 mm in width, and 1,810 mm in height. It boasts a ground clearance rated at 240 mm, as well as a wheelbase of 3,125 mm. Some of the competitors of the Isuzu pickup truck in the Philippines are the Toyota Hilux, Nissan Navara, and Mazda BT-50.

Cesar G.B. Miguel
Author