IPC has completed its P1-million Road to Progress donation drive. 
Isuzu Philippines Corporation (IPC) is driven to not just excel in offering quality products but is also geared to give back to the community. This is why the company launched the Road to Progress donation project, which is IPC's initiative in helping select hospitals in different regions of the Philippines.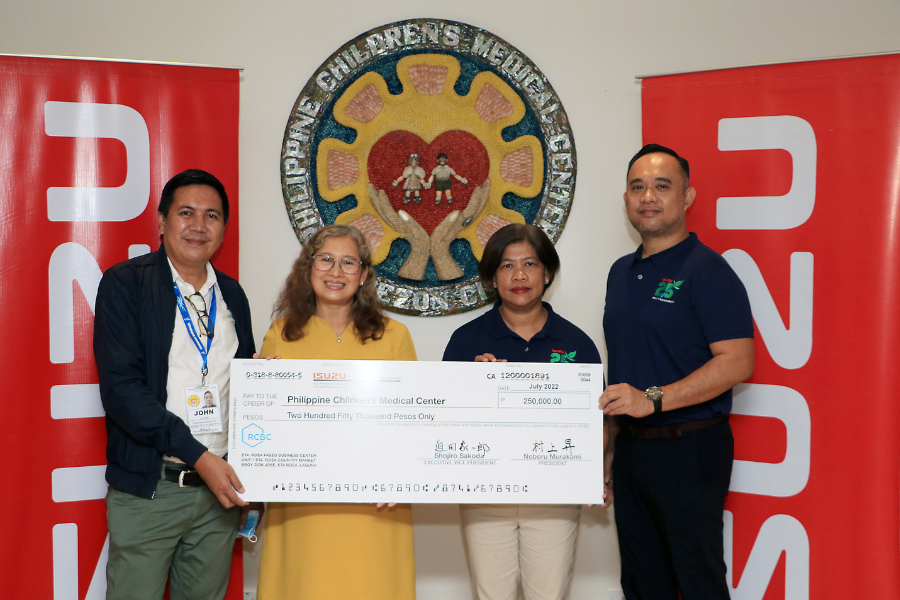 Isuzu Philippines donation project aims to help healthcare institutions
As part of its Sustainable Development Goals (SDG), IPC initiated a cash donation project aimed to promote "Good Health and Well-Being" in the community. It is Isuzu Philippines' way of living up to its corporate tagline, "Your Responsible Partner".   
IPC donated a total of Php 1 million to four hospitals, with each hospital receiving Php 250,000 cash to aid in their respective projects and necessities.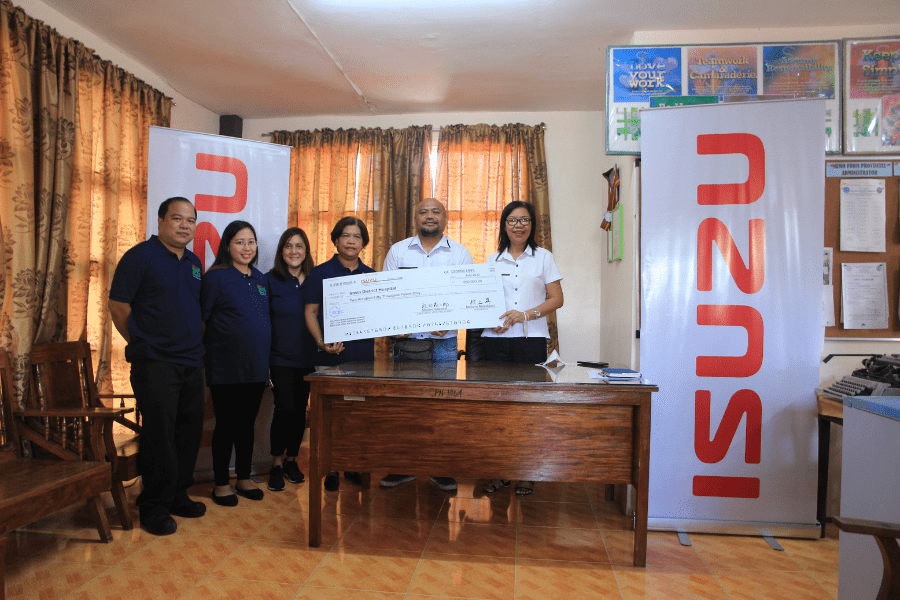 Isuzu Philippines donated P250,000 each to four hospitals
Irosin District Hospital in Sorsogon was one of the first beneficiaries of IPC's Road to Progress donation project. Isuzu traveled to Sorsogon with IPC Assistant Vice President for Administration Imelda Bernas and the Gencars team, which was led by Isuzu Legaspi Sales Manager Susan Reyes. 
Northern Mindanao Medical Center in Cagayan De Oro is also one of the beneficiaries that received Php 250,000. 
IPC completed its donation drive as it handed Php 250,000 to Philippine Children's Medical Center (PCMC) in Quezon City, and Dumarao Medicare Hospital in Capiz. The two turnover ceremonies were done separately with IPC Assistant Vice President for Administration Imelda Bernas, and IPC Sales Assistant Division Head Robert Carlos. 
The PCMC is a government-run hospital specializing in pediatrics. IPC said that PCMC is currently expanding and enhancing its facilities to provide better service. The cash donation from IPC will be used to build a shed for PCMC's waiting area.  
Meanwhile, Dumarao Medicare Hospital is also a local government-run hospital in Dumarao, Capiz. It caters to patients from several nearby barangays. With the Php 250,000 cash donation from IPC, this small hospital is looking forward to purchasing more medical supplies and medicines for its patients.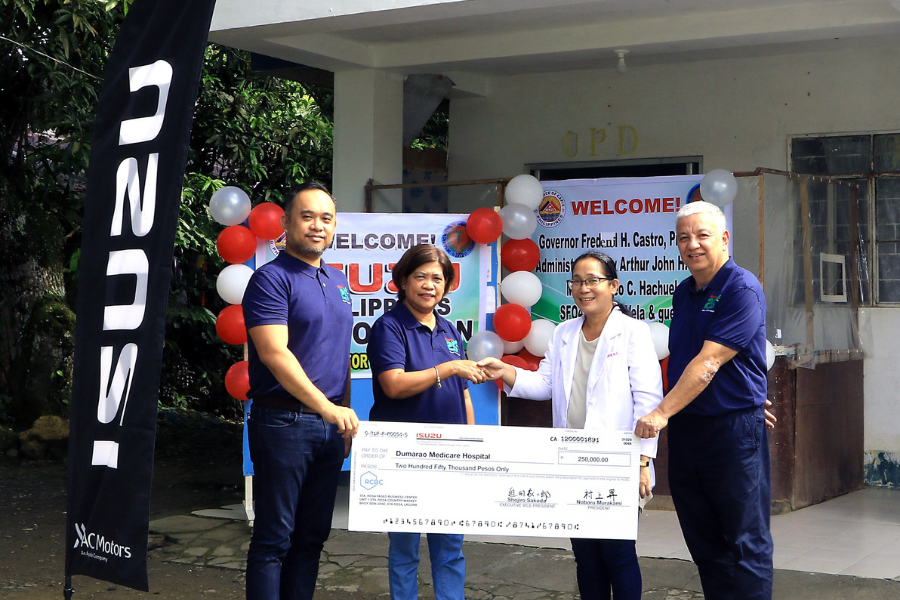 Isuzu Philippines donation project
"We are glad that we are able to extend assistance to different hospitals nationwide through this Road to Progress donation project. As Filipino's responsible partner, our goal here is to be able to give back to the community, particularly those that are in dire need of assistance. Together with our dealers, we hope to uplift the life of many more Filipinos with our projects in line with our renewed vision," Bernas said.
On the other hand, IPC will have a new president come next year. Tetsuya Fujita, who is currently a Senior Executive of Isuzu Motors Limited Japan (IML), will be replacing Noboru Murakami. The outgoing IPC president will take the helm of Isuzu North America.
Get up to speed with the latest automotive news in Philkotse.

Know more about Isuzu D-Max 2023

The Isuzu D-Max 2023 is a 5-seater pickup truck that is available in several variants with various options for a 4x2 or 4x4 drivetrain. Isuzu Philippines Corporation (IPC) is offering this truck at a price that ranges from Php 917,000 to Php 1,9055,000. There are two engine options powering the D-Max. One is a 1.9-liter RZ4E-TC inline-4 turbodiesel engine that makes 148 horsepower and 350 Nm of torque, while the other is a 3.0-liter 4JJ3-TCX inline-4 turbodiesel engine that delivers 187 horsepower and 450 Nm of torque. Either a 6-speed manual or 6-speed automatic transmission can be paired to the said engines.
In terms of dimensions, the D-Max spans 5,277 mm in length, 1,880 mm in width, and 1,810 mm in height. It boasts a ground clearance rated at 240 mm, as well as a wheelbase of 3,125 mm. Some of the competitors of the Isuzu pickup truck in the Philippines are the Toyota Hilux, Nissan Navara, and Mazda BT-50.

Martin Aguilar
Author