The company is firing a shot across the bow of its major rivals. 
The 2022 Isuzu mu-X has landed in the country, concluding months of anticipation that started with the local premiere of the new-generation D-Max pickup. However, the bigger surprise for customers (and the industry at large) was Isuzu Philippines Corporation's (IPC) choice of pricing. 
2022 Isuzu mu-X: Going upmarket? (Old vs New) | Philkotse Quick Look
See, the previous mu-X wasn't as feature-packed as its peers including the now-defunct Chevrolet Trailblazer (which it happened to share a platform with). But Isuzu's midsize SUV had a reputation for affordability. That made it a viable option for local buyers on a budget looking for a truck-based family vehicle with a familiar nameplate.  
At the online media press conference that followed the new mu-X's local debut, curious minds wanted to know what IPC's rationale was behind its decision to put a more premium spin on the mu-X's price tag. For reference, the base LS 4x2 manual trim comes in at Php 1,590,000, a far cry from the Php 1,350,000 starting price on the previous generation.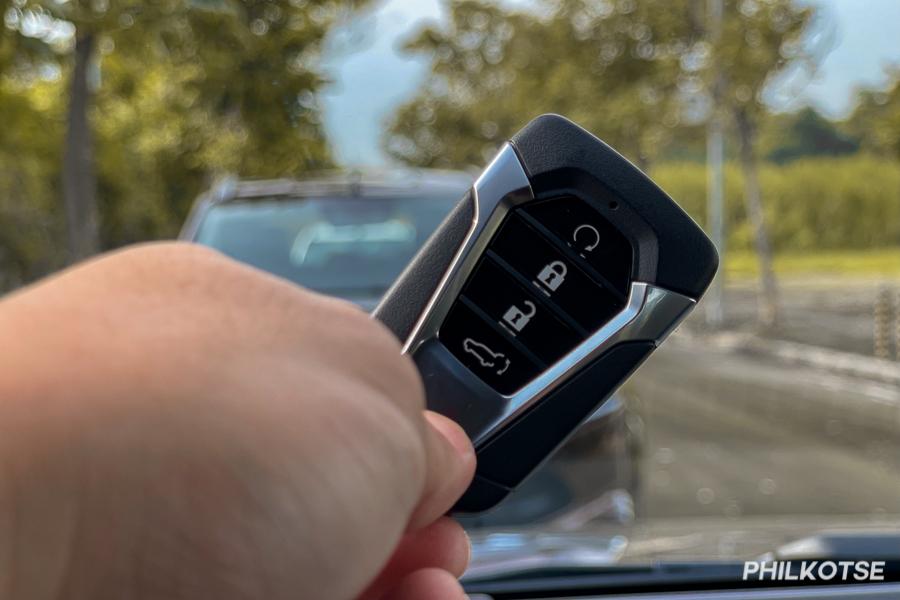 Remote controls for the power tailgate and engine start take the mu-X's SUV game to a higher level
IPC explained that it was gunning for the luxury segment with the new mu-X. While the outgoing model was aimed at cost-conscious customers, the latest iteration has its sights on buyers who can afford to splurge and indulge a little bit more. That's a shot across the bow as far as most of its competitors are concerned.   
A glance at the 2022 mu-X's features makes it easy to see why it sheds its penny-pinching image for a more premium status, led by the Advanced Driver Assist System (ADAS) adapted from Subaru's EyeSight technology. The onboard entertainment has been upgraded, while the engine options have also been tweaked for more power and increased efficiency.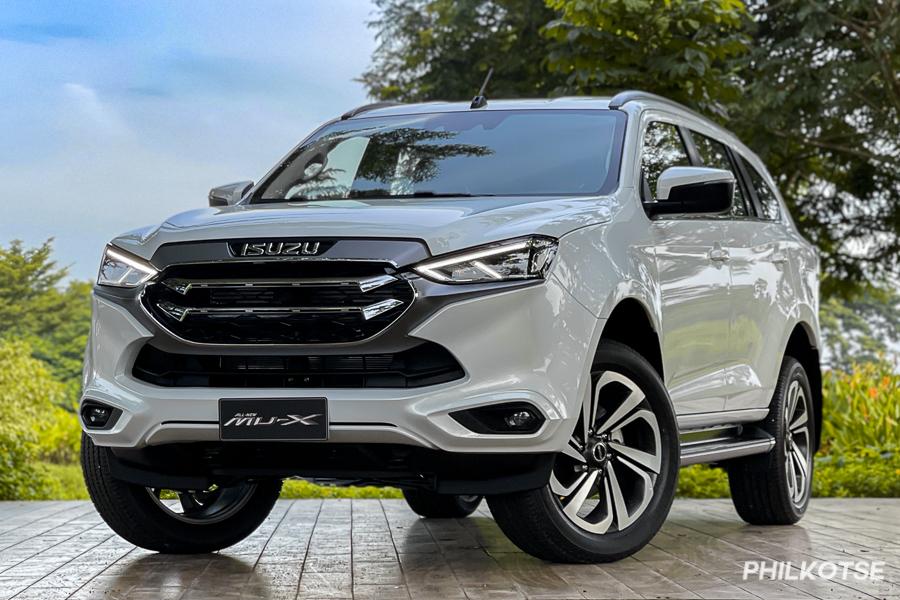 There's a possibility that Isuzu will expand the 2022 mu-X lineup in the future 
For long-time fans and mu-X owners looking to upgrade, that's not to say that the new mu-X has priced itself out of their league. IPC Product and Marketing Department Head Robert Carlos gave a glimmer of hope by saying that the company will study the market for opportunities to bring in more affordable variants of the 2022 mu-X. We take it to mean that an expanded lineup could be in the pipeline, but only if there is sufficient demand.    
We bring you stories on automotive releases both practical and pricey at Philkotse.com.

Know more about Isuzu mu-X 2023

The Isuzu mu-X Philippines 2023 is the Japanese marque's entry to the 7-seater midsize SUV, which is based on its pickup truck sibling, the Isuzu D-Max. It is offered in five variants with a price that ranges from Php 1,595,000 to Php 2,460,000. For the Philippines market, the Isuzu-made SUV has two available engine options. The smaller one is a 1.9-liter RZ4E Bluepower turbodiesel capable of making up to 148 horsepower and 350 Nm of torque. It can either come with a six-speed manual transmission, or a six-speed automatic transmission. Meanwhile, the larger engine option for the mu-X is a 3.0-liter inline-4 turbodiesel. At most, this mill can produce up to 187 horsepower and 450 Nm of torque. Only a six-speed automatic transmission is available with this engine.
Dimensions-wise, the mu-X is 4,850 mm long, 1,870 mm wide, and 1,825 mm high, with a wheelbase and ground clearance rated at 2,855 mm and 235 mm, respectively. Locally, this midsize SUV is competing against the likes of the Toyota Fortuner, Nissan Terra, and Mitsubishi Montero Sport.

Joseph Paolo Estabillo
Author