2021 Isuzu mu-X Old vs New: Spot the differences
Isuzu's midsize SUV takes on a bigger and more powerful form.
The SUV war is reaching fever pitch, with contenders coming in left and right. With its crown as a leader in diesel technology under threat, Isuzu has officially unveiled the next-generation mu-X SUV, following the 2019 reveal of its all-new D-Max pickup.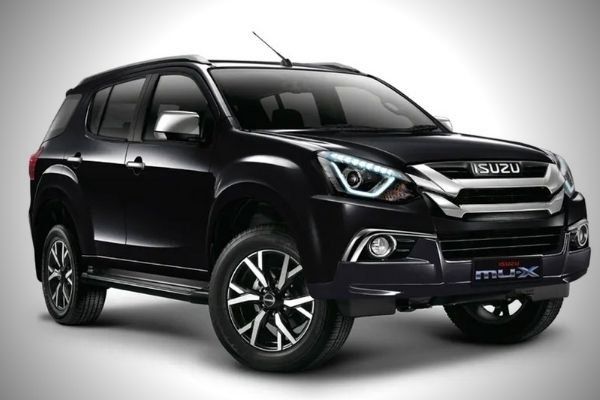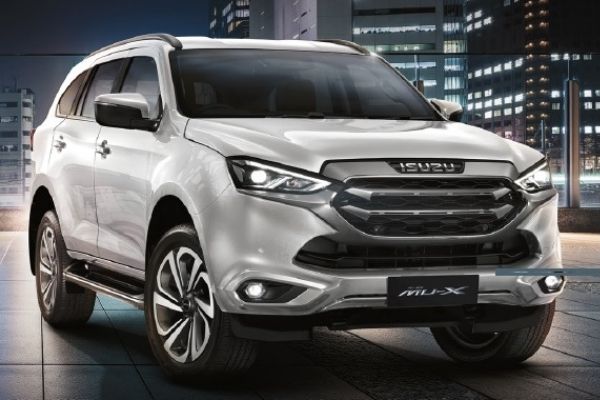 Old vs new (front): Isuzu mu-X
There is but a single catch, however. The new model isn't arriving on our shores as yet, since the D-Max is scheduled to debut first. That means we'll be having the current Isuzu mu-X for a little while longer. Of course, that's not stopping us from checking out the areas where the 2021 mu-X has improved over the outgoing version.
2021 Isuzu mu-X Old vs New: Exterior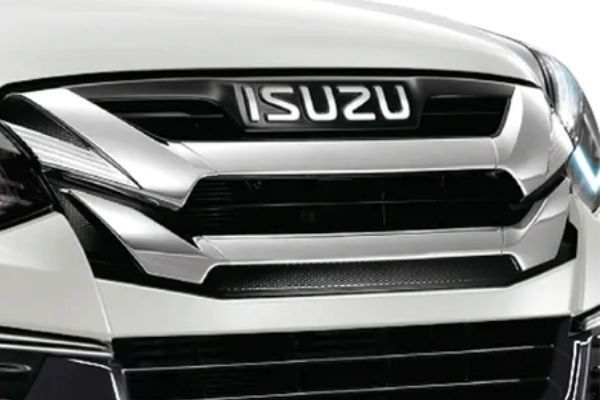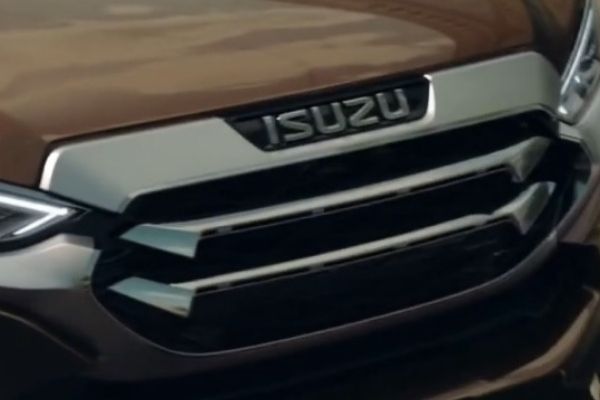 Old vs new (grille): Isuzu mu-X
Even without looking at the spec sheet, a quick glance will tell the casual observer that the Isuzu mu-X has grown for the 2021 model year. Whereas the previous model tops out at 4,825mm long, 1,860mm wide, and 1,840mm high, the 2021 Isuzu mu-X boasts dimensions that are 25mm longer, 10mm wider, and 35mm taller. At 2,855mm, even the wheelbase has been extended, and the new mu-X has a maximum ground clearance of 235mm, a 5mm raise over the old one.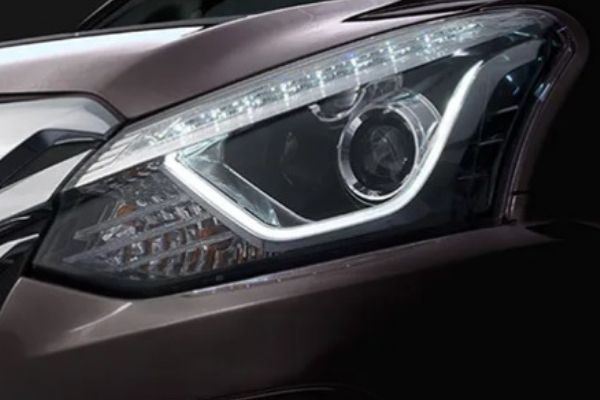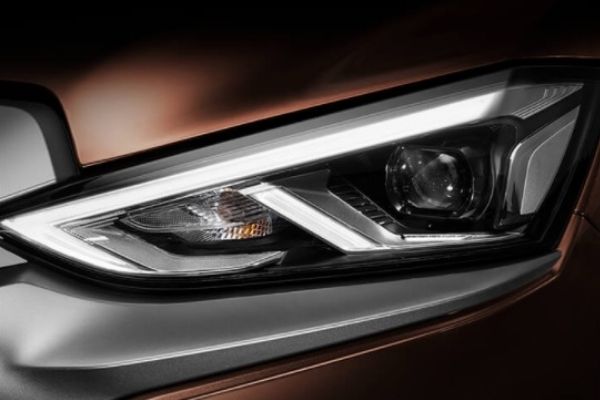 Old vs new (headlamp): Isuzu mu-X
The 2021 mu-X now sports a less-angular fascia that features its World Cross Flow front grille, featuring narrow slats compared to the old mu-X. Slimmer headlamps with signature arrowhead LED running lights replace the previous one's larger pair, and the fog lamps have been relocated farther down the front corners.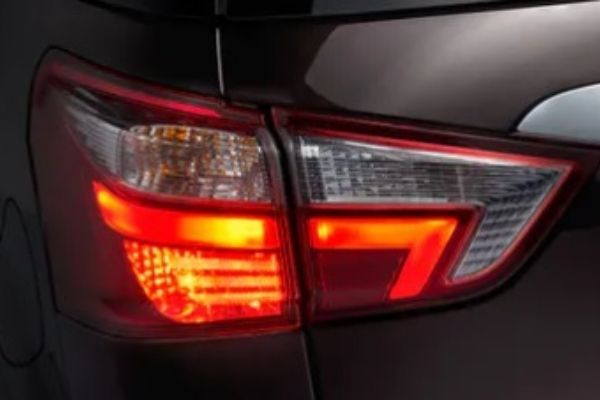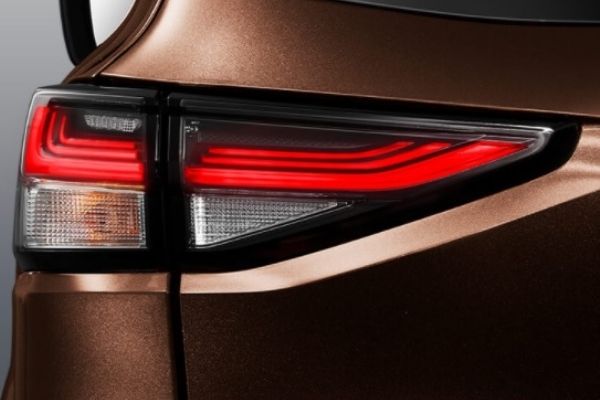 Old vs new (taillamp): Isuzu mu-X
Along the sides, the doors have been redesigned exclusively for the new mu-X, although it shares the same platform as the Isuzu D-Max. A more prominent indentation cuts across its profile, giving the 2021 mu-X a more dynamic look. The rear quarter windows have been revamped, no longer extending from the rear glass as with the older version.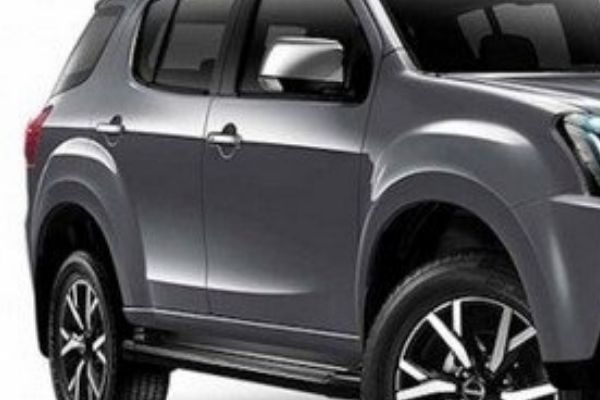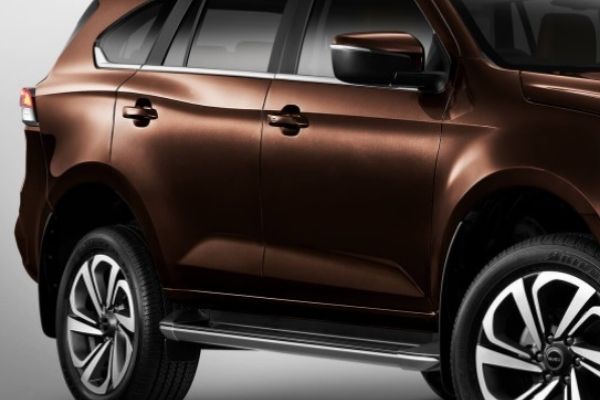 Old vs new (profile): Isuzu mu-X

Even the tailgate has a more sculpted appearance, flanked by signature winglet LED tail lamps, and offering a power option with jam protection feature. The subtler fenders are now more rounded and house up to 20-inch alloys, compared to 18-in. wheels on the old mu-X.  
>>> Related: Which 2020 Isuzu mu-X variant should you buy? [Comparison Guide]
2021 Isuzu mu-X Old vs New: Interior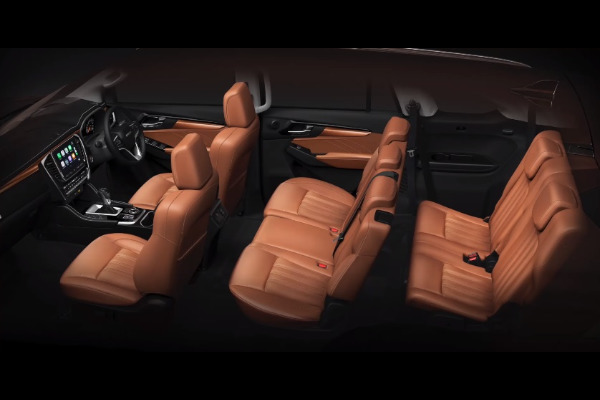 The interior on the 2021 Isuzu mu-X
The increased exterior dimensions translate into a more spacious interior, decked out in leather for up to seven occupants. Compared to the 6-way power-adjusting driver's seat on the older mu-X, the 2021 model offers 8-way power adjustment, with the front thrones decked out in Coolmax material to improve air circulation.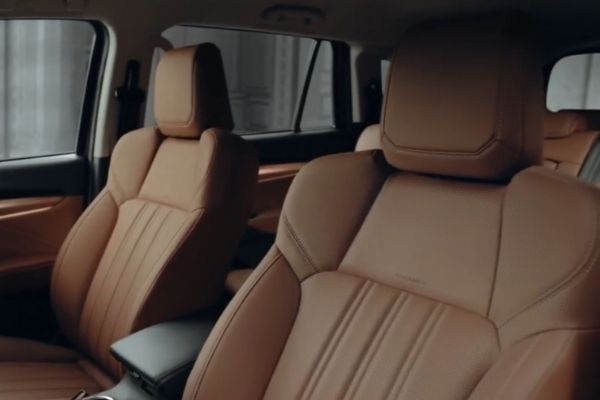 Coolmax seat material improves air circulation for less sweaty rides
Champagne Gold trim adorns the interior from the dashboard to the door panels, and the 2021 mu-X carries over the ambient lighting from its predecessor. Seats fold flat in a variety of configurations on both versions. The new mu-X offers a multitude of storage spaces and beverage holders for the convenience of everyone on board.
2021 Isuzu mu-X Old vs New: Tech & Safety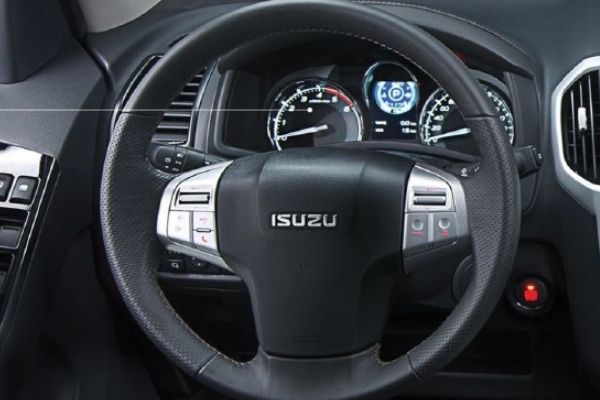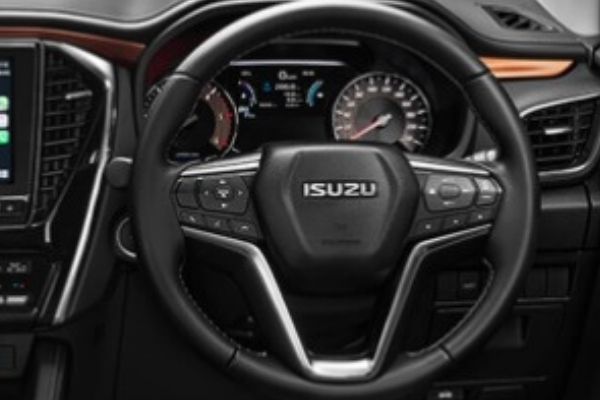 Old vs new (steering wheel): Isuzu mu-X
The 2021 mu-X improves on the old model's electroluminescent instrument panel with a more advanced Smart Multi-Information Display between the analog gauges, placed ahead of a revised steering wheel with more angular spokes.
As with the outgoing mu-X, the new model carries at least two 12V outlets and three USB charging ports, but these are now accompanied by a 220V AC socket. The dial-type air-conditioning control on the old mu-X has been replaced by more elegant switches on the new model's dual-zone climate control feature.
>>> Related: Next-gen 2021 Isuzu mu-X could look like this, based on leaked patents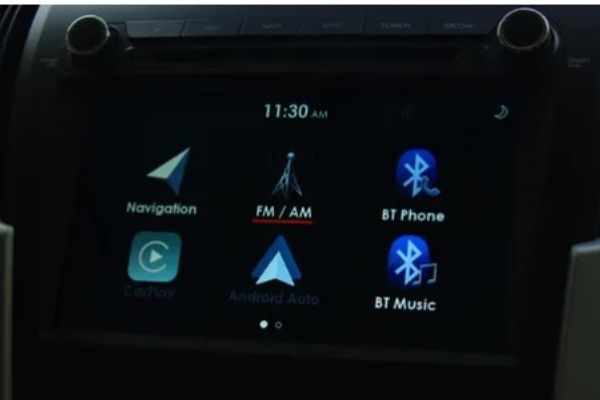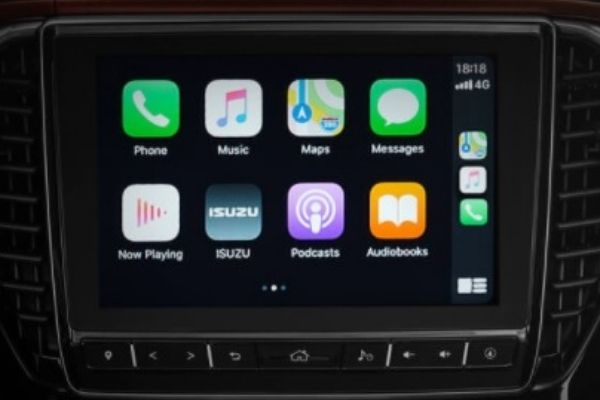 Old vs new (head unit): Isuzu mu-X

Upgrading from the previous mu-X's 8-inch head unit, the 2021 model now has a 9-inch infotainment display with Apple CarPlay and Android Auto integration, patched to eight high-definition speakers.
The 2021 Isuzu mu-X is also several steps ahead in terms of safety over the model it replaces. Apart from the standard anti-lock brakes, stability control, traction control, hill start assist, and hill descent control, the new mu-X features an Advanced Driver Assist System (ADAS) using forward-mounted 3D stereo cameras.
This suite comprises technologies such as Full-Speed Adaptive Range Cruise Control with Stop & Go, Lane Departure Warning, Auto High Beam, Blind-Spot Monitoring, Forward Collision Warning, Rear Cross-Traffic Alert, and Autonomous Emergency Braking.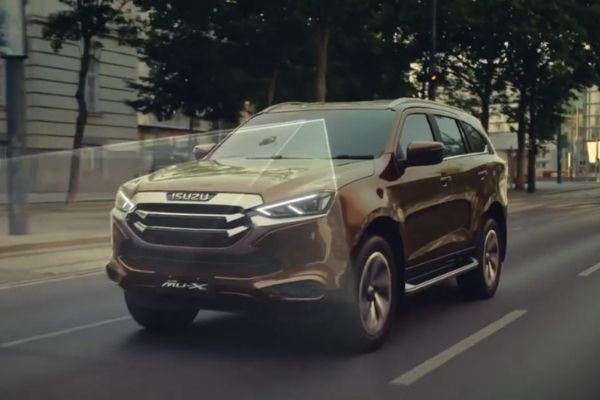 The new mu-X comes with an Advanced Driver Assist System (ADAS) featuring 3D stereo cameras
Other standard features on the new mu-X include Pedal Misapplication Mitigation, Multi-Collision Brake, Parking Aid System, and an electric parking brake with auto hold. The 2021 mu-X expands the number of available onboard airbags to six, compared to two on the old version. Rain-sensing wipers come with a windshield that now has integrated protection against infrared, UV A and UV B radiation.
2021 Isuzu mu-X Old vs New: Powertrain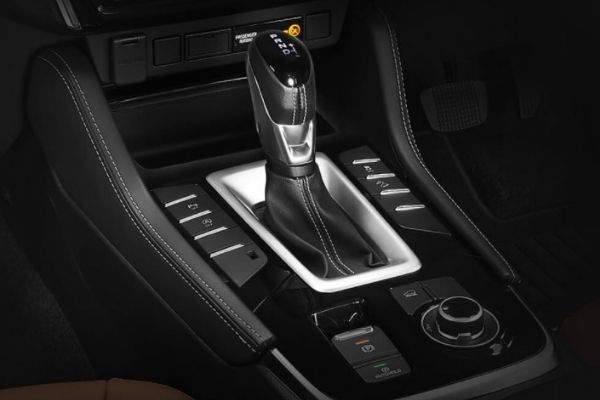 The 6-speed automatic now comes with paddle shifters
2021 Isuzu mu-X retains the two engine choices of the outgoing version, with a 1.9L Blue Power turbodiesel unit churning out 150 hp and 350 Nm of torque for the lower variants. The top-spec trims run on the bigger 3.0L Blue Power unit, this time with 190 hp, up from 177 hp on the old mu-X. Torque has also been tweaked from 380 to 450 Nm, coming in earlier at 1,600 rpm. Transmission options include a 6-speed manual and 6-speed automatic gearbox with paddle shifters.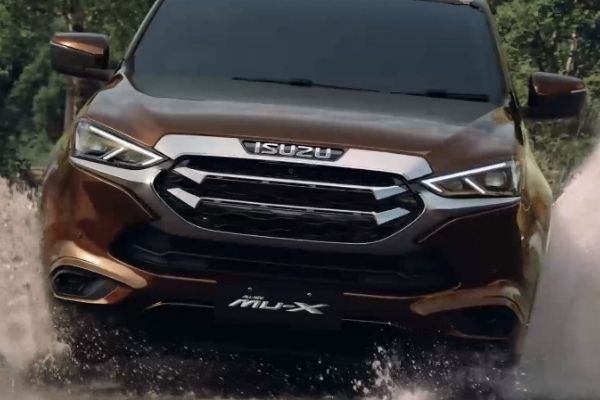 Water-wading capability has been increased from 600mm to 800mm
As with the old mu-X, the new model offers four-wheel-drive on the range-topping variant, actuated by the Terrain Command select dial. However, this is now complemented by a Rough Terrain Mode which engages at the push of a button. The 2021 mu-X retains the front independent double-wishbone front and five-link rear suspension from the outgoing version, with coil springs all around for a smoother ride.
The 2021 mu-X retains the outgoing model's suspension setup
The 2021 Isuzu mu-X comes in seven variants as opposed to the old one's six. Pricing information is limited so far to Thailand, where the new mu-X starts at 1.1 million baht (Php 1,708,092) for the base 1.9 Active 4x2 M/T, going all the way to 1.47 million baht (Php 2,282,632) for the 3.0 Ultimate 4x4 A/T. Considering that Isuzu Philippines has yet to launch the 2021 D-Max pickup on our shores, is the 2021 mu-X already getting you excited?
At Philkotse.com, we make it easier for you to see what's new with your favorite models.
Author

Joseph has been on the LTO's records since 2004. Old enough to remember riding in taxicabs with analog meters. Keeping his hopes high and his revs low, he dreams about owning a Kei car when he retires. Hates slow parkers.