The automaker wants to make EVs that are fun to drive.
Hyundai Motor Company amped the excitement for the launching of the Ioniq 5 N next year with a cameo in its new Rolling Lab video.
The story of Rolling Lab
The Rolling Lab video is the perfect place for teasing the Hyundai Ioniq 5 N as it shares the development stories behind the brand's next generation of high-performance cars, namely the RN22e and N Vision 74. You can skip to the end of the video to see the cameo of the Ioniq 5 N wrapped in an N-specific camouflage.
Hyundai has been mum regarding what we can expect from the more performance-oriented electric vehicle (EV). But since this is N-badged, we can expect improved power figures from the current top-spec non-N model that makes 320 horsepower and 605 Nm of torque.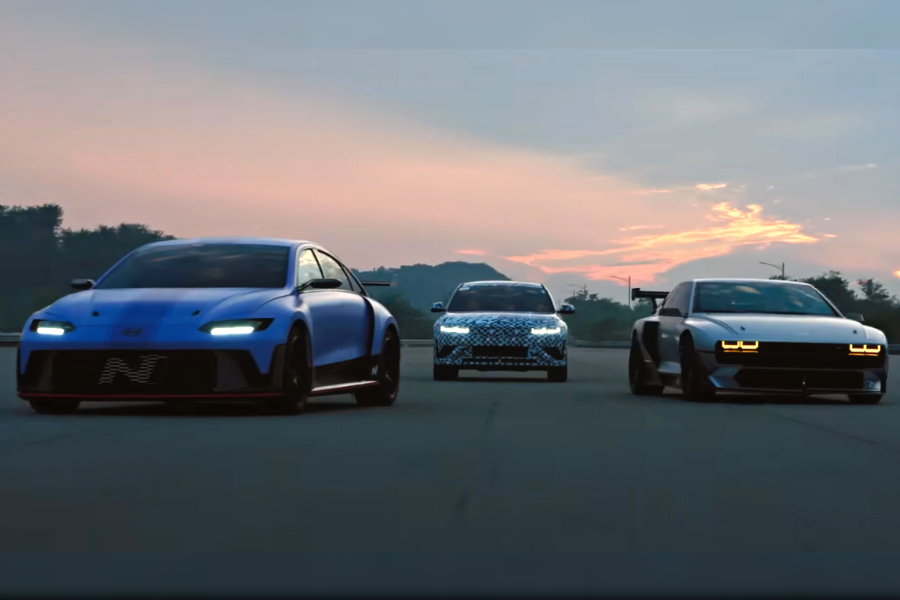 From left to right: RN22e, camouflaged Ioniq 5 N, N Vision 74
What the Korean automaker made known more are the RN22e and N Vision 74. The RN22e rolling lab is the N Brand's first high-performance EV, while the N Vision 74 is a hydrogen-powered car that inherits the spirit of Hyundai's Pony Coupe concept revealed in 1974. These will spearhead Hyundai's drive to make eco-friendly yet still fun-to-drive cars.
"Hyundai N Brand is one of the fastest evolving high-performance brands in the world. All of our plans are on the right track to be carried out in line with our vision for electrification," said Vice President of N Brand Management & Motorsport sub-division at Hyundai Motor Company, Till Wartenberg.
RN22e
"The success story of rolling labs highlighted by RN22e is a perfect prelude to our N Brand's very first battery electric production model, the Ioniq 5, coming soon," added Wartenburg.
When we asked Hyundai Motor Philippines, Inc. (HMPH) President Dong Wook Lee during the company's new model lineup launch regarding the possible arrival of Hyundai N cars locally, he said that it is unlikely. But Lee did mention that HMPH could consider bringing in N-badged Hyundai EVs instead.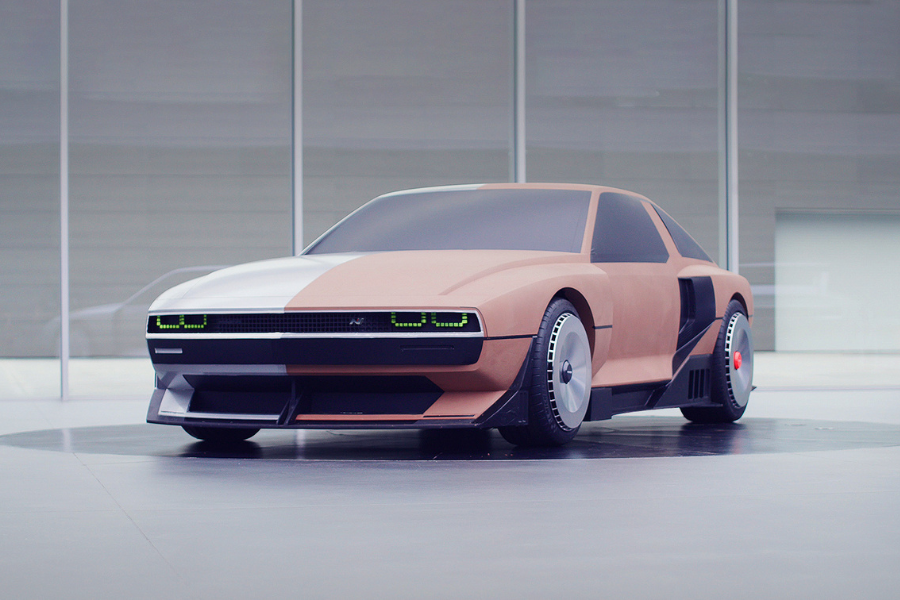 N Vision 74
While that might take a while considering that the Ioniq 5 N is still a pre-production model, we can look forward to the standard Ioniq 5, which will make its Philippine debut in early 2023.
Get more electrifying auto news at Philkotse.com.


Rex Sanchez
Author