Want to buy a Honda from your home? Here's a way to do it.
In this world devastated by the COVID-19 pandemic, most of us have already come to terms with living under a new normal. With the shift from enhanced community quarantine to a general community quarantine, most businesses, including car dealerships, have already started to operate while strictly implementing procedures to keep customers and employees safe and healthy.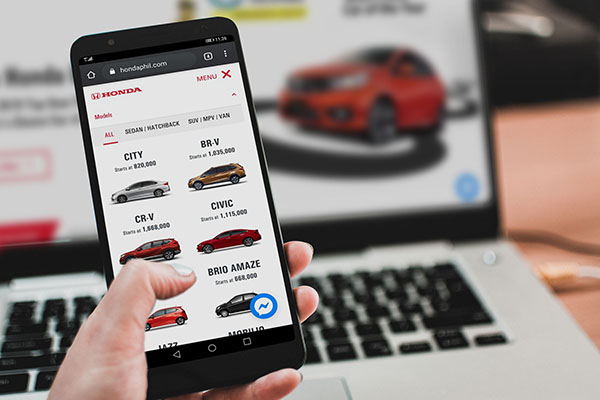 All that convenience with a simple tap of your fingertips
But you know what would be better? How about giving the opportunity for customers to actually buy Honda cars and avail of dealership services online? Well, that's what Honda Cars Philippines, Inc. (HCPI) is intent on doing by giving to us the acronym-tastic "VIRTUAL@Honda".
>>> Related: Complete guide to the Honda Philippines' local lineup
So what is VIRTUAL@Honda?
To learn what VIRTUAL@Honda really means, let us first take a look at what the individual letters in the "VIRTUAL" part really means;
V- Visit Online
I – Inspect Models inside-out with 360 degrees feature
R – Reserve your vehicle and service appointment
T – Test drive schedule
U- Unit availability query
A- Access your account
L- Live chat with a sales consultant
As you can see, VIRTUAL@Honda is a very powerful tool that aims to provide Honda's customers a way to access aftermarket services, and car purchasing from the safety of their homes.
Not only will the customers be kept safe, HCPI's employees working in its many dealerships around the Philippines will likewise be spared from further physical contact. It's a win-win situation in terms of health and safety.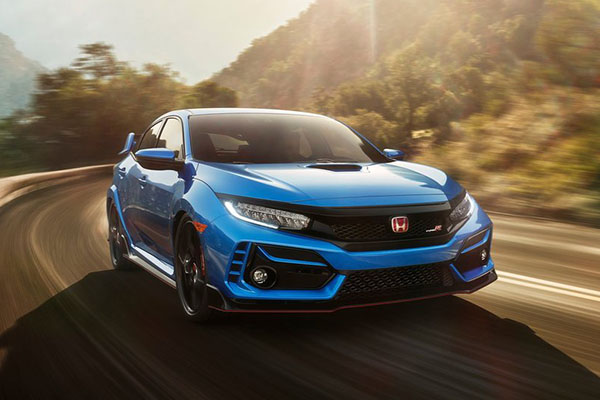 You can even set schedules for test drives with the VIRTUAL@Honda
 HCPI President Mr. Masahiko Nakamura also said that;
"With the current global pandemic and in view of these uncertain times, HCPI's priority is the safety of our customers. With this, the soon-to-be launched Virtual Dealership Online Transaction, is our alternative solution to provide contactless dealer processes for our customers."
While VIRTUAL@Honda will undoubtedly see great use this day and age, Honda is still working to perfect it. It won't be released until August 2020, but like many Honda customers, and fans out there, we can't wait to give it a spin.
To learn more about VIRTUAL @Honda, as well as HCPI's promos, you can also visit www.hondaphil.com. For more automotive news, keep reading here on Philkotse.com.

Know more about Honda

Honda Cars Philippines, Inc. (HCPI) has a total of 10 passenger cars with no commercial vehicle offerings for the local market.
Starting at Php 658,000 the most affordable Honda model in the Philippines is the Honda Brio, while the CR-V is the most expensive model at Php 2,290,000. The current lineup consists of four body types including crossover/SUV, sedan, hatchback, and MPV. Crossover/SUV includes Honda CR-V and Honda HR-V. As for the sedan models, HCPI offers the Honda City and Honda Civic. Moving to hatchbacks, there's the Honda Brio and Honda City Hatchback. Last but not the least is the Honda BR-V is classed as an MPV.
At Philkotse.com, we provide you with the most up-to-date Honda Cars Philippines price list, along with promotions from all dealers, the best monthly installment program, prepaid, and cash discount on the Philippine market.
For more information about the Honda Cars Philippines price list 2023, we listed down the details below.

Cesar G.B. Miguel
Author