Honda virtual showroom is now live for your car buying, ownership needs
Get a full dealership experience at the comfort of your home.
It is a glaring trend in today's new normal that car dealerships launch a virtual showroom. This is a way for them to continuously connect with their valued customers amid strict quarantine protocols.
Honda Cars Philippines, Inc. (HCPI), Honda's automobile business unit in the Philippines, is the latest carmaker to launch a virtual showroom called the VIRTUAL@Honda.
Honda's virtual showroom provides three main parts – 360-degree Virtual Showroom, Shopping Tools, and After-sales Services.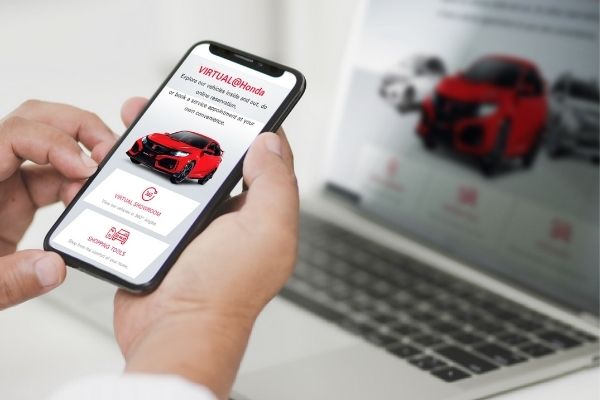 Honda's VIRTUAL@HONDA aims to provide a more convenient car buying experience
The '360-degree Virtual Showroom' lets customers experience an all-around view of Honda's cars. Customers can also modify the color option of the Honda cars so it can help them decide which paint job best suits their desired Honda car. Moreover, HCPI provided all the suggested retail prices with loan calculators for a more complete showroom experience.
Meanwhile, the 'Shopping Tools' can help customers reserve a car, request for a test drive, get an estimated quotation, compare different Honda models, download a brochure, and more. HCPI said that it has an advanced feature that enables customers to see the sequence of dealerships that have available stocks.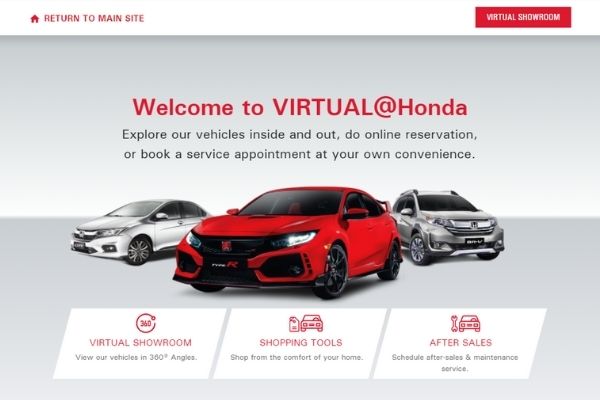 Get a full dealership experience at the comfort of your home
>>> Related: Honda Cars PH introduces PM2.5 filter for cleaner air for your family
Lastly, 'After-sales Services' provides customers to have a more convenient way of servicing their Honda vehicles. Customers can now schedule an appointment for vehicle service and maintenance.
Other features in the 'After-sales Services' include service cost guides, parts checking and replacement guide, current programs and promotions available, and service FAQs.  
Customers would have to visit HCPI's official website to get started. It is located at the top right portion of HCPI's homepage that will directly provide customers to the virtual showroom.
"Honda's top priority remains to be the safety of our customers. Through VIRTUAL@Honda, we aim to provide a more convenient car purchase journey for our customers right at the comfort and safety of their homes," said Mr. Masahiko Nakamura, president of Honda Cars Philippines, Inc. (HCPI).
Here at Philkotse.com, we value your interest in the automotive industry. Visit our website to find out more.
Author

Rex found his passion for cars at a young age. He loves anything with an engine – which includes cars and planes. Right now, he is pleased to impart that passion for cars to a professional level under Philkotse.