The Chinese automaker revives the name for its smallest offering. 
When Geely isn't busy with coming up with increasingly stylish models for world domination, it churns out adorable little city movers in its downtime. Case in point is the Panda Mini EV, the Chinese automaker's entry in the small electric vehicle category. 
Geely unveiled the Panda Mini EV at a shopping mall in China
Calling Geely's latest offering space-efficient is an understatement, with dimensions of just 3,065mm long, 1,522mm wide, and 1,600mm high on a 2,015mm wheelbase. Rounded edges balance out the predominantly angular appearance, with large LED headlamps on the fascia flanking what looks like a charging port bearing the Geome lettering (the EV was originally meant to be sold under Geely's Geometry sub-brand).  

Black contrast roofing reinforces its connection to China's national symbol, with the body available in at least two colors of blue and pink. Further quirky design elements include side mirrors that resemble the animal's ears and wheels that have a paw-like pattern. 
But more than just looking whimsical, the Panda Mini EV also brings serious amenities for the four occupants able to fit within its three-door cabin. These include a panoramic sunroof, storage compartments throughout, a digital instrument cluster, and a large off-center infotainment touchscreen.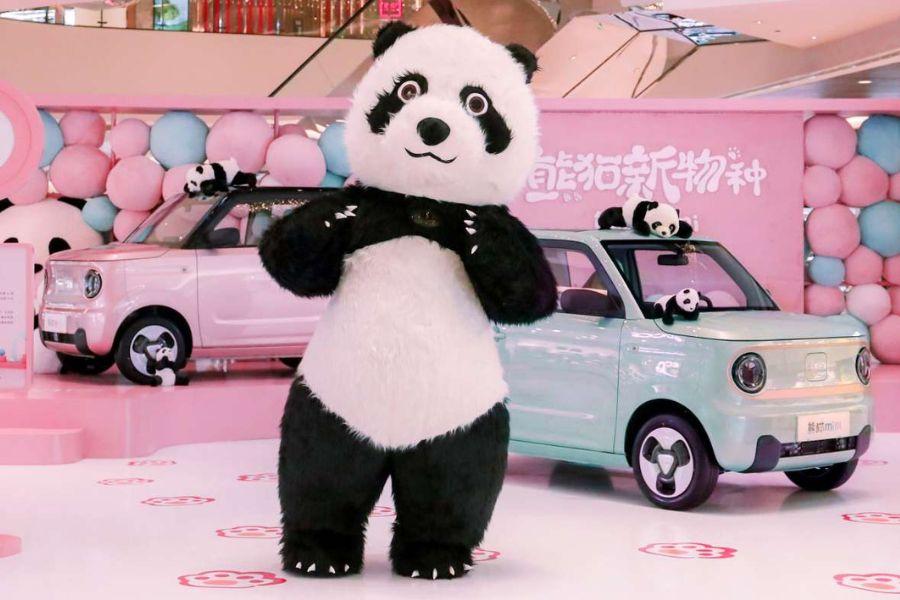 This is Geely's second time to associate its model with China's national symbol
According to China's Ministry of Industry and Information Technology, propulsion for the Panda Mini EV comes in the form of a front-mounted electric motor that yields 40 horsepower. This is powered by a lithium-ion phosphate battery from Guoxuan High-Tech, good for 150 kilometers of range on a single charge.    
This isn't the first time that Geely has appropriated the Panda name, having previously used it on a four-door small hatchback manufactured from 2008 to 2016. That model also brought overt animal cues such as black surrounds on the headlamps and paw patterns on the tail lamps. 
While it was marketed as the Panda in the mainland, Geely was forced to change it to the LC for overseas markets after Italian automaker Fiat protested that it already used the Panda name first for its own city car. It's unclear whether Geely will face the same objection now that it has revived the moniker.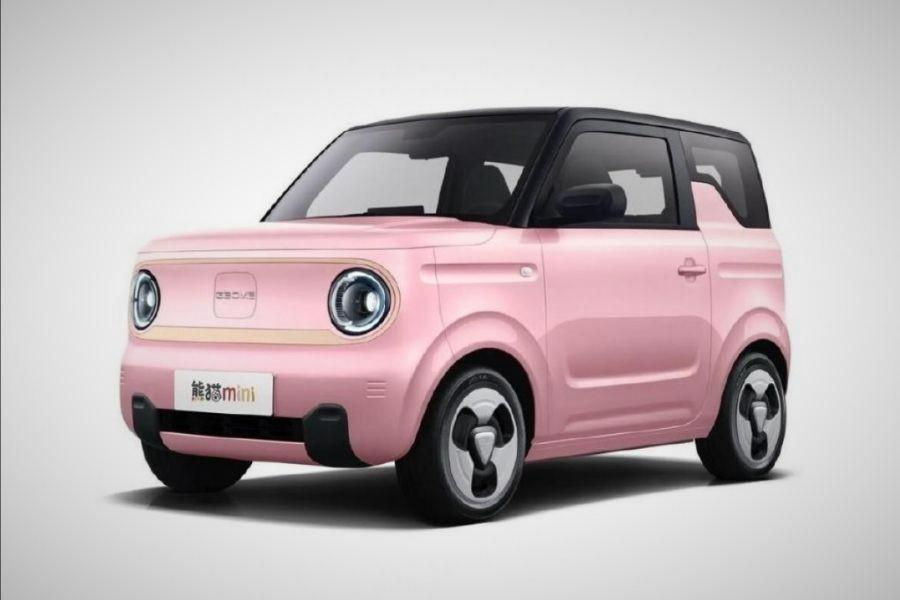 Geely will be formally launching the small EV by 2023
Pricing for the Geely Panda Mini EV is rumored to be between 40,000 and 50,000 yuan (Php 320,000 to Php 400,000), with the official Chinese launch slated for 2023. Do you think Geely's smallest model so far will make a great addition to its lineup here, especially with the EVIDA Law already in place?   
Feast your eyes on more adorable-looking vehicles at Philkotse.com. 

Know more about Geely

Geely Philippines currently offers three models in the local market this 2023. The Geely Emgrand sedan is the cheapest model with a starting price of Php 753,000 for the entry-level S MT, while the most expensive Geely in the Philippines is the Geely Azkarra with a maximum price of Php 1,765,000 for the flagship Luxury 1.5 DCT. There are two crossovers in the Philippine lineup consisting of the Geely Coolray and Geely Azkarra, as well as one MPV which is the Geely Okavango.
In addition to the monthly updated Geely car price list, Philkotse.com always ensures that it is the address that provides all the best promotions from all dealers in the Philippines along with prepaid and paid programs, and the lowest monthly contribution that car buyers cannot ignore.

Joseph Paolo Estabillo
Author