Former MIAS venue transformed into COVID-19 quarantine facility
Worldbex works with the DPWH in converting the venue.
Due to the COVID-19 crisis, the 2020 Manila International Motor Show (MIAS) has been postponed to a later undisclosed date in order to mitigate the spread of the dreaded coronavirus. This is also in compliance with the government's enhanced community quarantine, which prohibits large gatherings like the aforementioned auto show.
Worldbex Services International (WSI), organizer of MIAS and several other expositions, isn't stopping there in helping the fight against the spread of COVID-19. In cooperation with the Department of Public Works and Highways (DPWH), WSI has transformed the World Trade Center (WTC) into a quarantine facility for COVID-19 patients.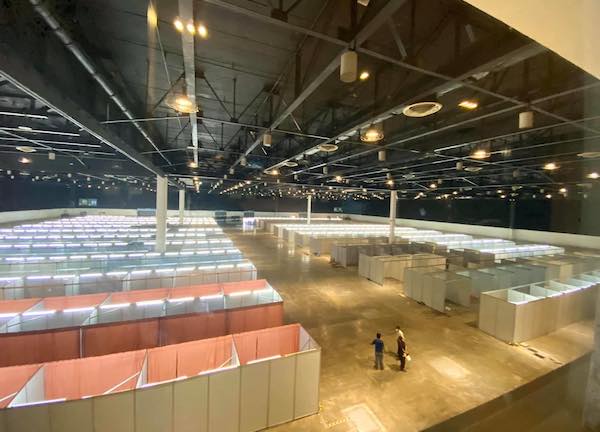 DPWH and WSI are making quite a progress with the conversion
>>> Related: 2020 Detroit Motor Show canceled; venue repurposed as hospital
Of note, WTC was the former venue of MIAS, which has been transferred to a different venue at the Philippine International Convention Center (PICC). The WTC in Metro Manila boasts a 3,700 sq.m. gross area – 12,700 sq.m. of contiguous indoor space at ground level and 21,000 sq.m. of gated outdoor space. The PICC, on the other hand, has a total of 70,000 sq.m. of floor area and five building modules.
Speaking of PICC, WSI and the DPWH are also working to convert the venue into a quarantine facility. DPWH Sec. Mark Villar spearheads the conversion, both being completed ahead of schedule, according to WSI.
WSI announced that once everything goes back to normal, the company will continue with its business of organizing expos and exhibits in the Philippines, which has become an integral part of tourism and businesses in the country, ultimately contributing to the gross domestic product.
Several international auto shows have been postponed or canceled altogether primarily because of the COVID-19 pandemic. With that, a number of cars were launched via online channels.
We're yet to see what the future of big motor shows would be like in the months to come, and as always, we'll be on top of that here at Philkotse.com.