Here are 3 unique features that you might not know about the upcoming Ford EcoSport 2018. Check out now!
Since its first launch in the Philippines in January 2014, the Ford EcoSport has gradually become a rather familiar sight on Filipino streets. This mini-SUV is characterized by its modernistic design, small but powerful engine, and a cleverly complex engineering that underpins Ford's offerings in the global market. Read on to discover 3 unique Ford EcoSport 2018 features that may not be visually apparent to its spectators.
>>> See related post: Ford EcoSport 2018 (facelift) Review: Price, Specs, Performance & Release date in the Philippines
Watch also:
Ford EcoSport 2018
1. D-pillar: Aerodynamic design
Closer inspection of the rear vertical supporting the EcoSport's backdoor, the structure usually referred to as D-pillars, reveals that its manufacturer has ingeniously installed these small air deflectors that work to reduce or even eliminate any vacuum at the rear while driving. This results in smoother air flows, better aerodynamic performance, as well as improved fuel efficiency.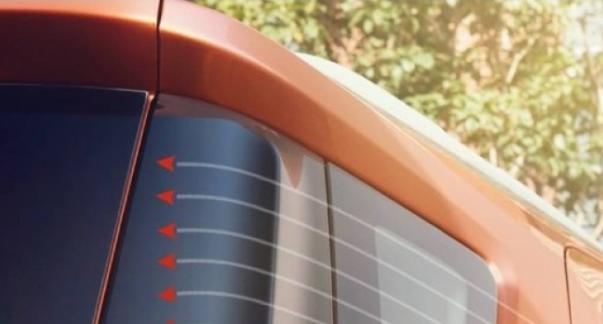 The Ford EcoSport 2018 features aerodynamic D-pillars
Although it doesn't seem like much of an innovation, this important feature has contributed to the EcoSport's impressive drag-coefficient of 0.36, which is only 0.01 less than that of the much smaller and performance-oriented Ford Focus RS. In plain terms, this implies that it is significantly easier for the Ford EcoSport to move through air compared to other cars of the same segment.
>>> Related: Check out Ford Ecosport 2011 for sale here. 
2. 1-liter Ecoboost engine: As tiny as an A4-sized paper
The Ford EcoSport 2018 is fitted with a mini 1-liter Ecoboost engine that, against all odds, creates a remarkable metric horsepower of 125PS that is comparable with other competitors of much higher displacements. This powerful performance is made possible by the engine's unique combination of direct injection, turbocharger, and variable camshaft timing. The small cylinder volume of this downsized engine induces less friction power between the cylinders and pistons, resulting in higher combustion efficiency and improved fuel conversion.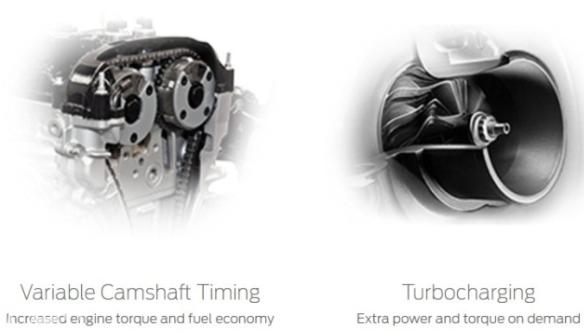 The Ford EcoSport 2018 is fitted with a mini 1-liter Ecoboost engine 
In addition, the variable camshaft timing ensures the precision of movements of the engine's internal inlet and exhaust ports, which translates into better low-end torque and optimized fuel consumption.
As a matter of fact, the EcoSport's 1L engine is so tiny that it can fit in a piece of paper of A4 dimensions. According to car news, Ford has replicated this Ecoboost engine into a modified version and used it in the Formula Ford racing car that completed the notorious 'Green Hell' circuit in merely 7 minutes and 22 seconds – a record that would shame even some Ferraris or Lamborghinis.
3. Boron steel construction: 15% lighter and 400% stronger
For those of you who are not familiar with this material, boron steel is 10-15% lighter and 400% stronger than normal steel, yet malleable enough to be casted into intricate shapes and incorporated in critical areas.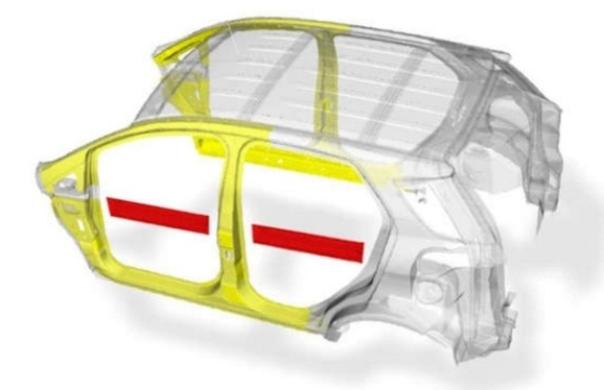 The Ford EcoSport 2018 is designed with a boron steel construction
In order to ensure top-notch safety as well as a reliable, fuel-efficient performance, the Ford EcoSport 2018 is designed with a boron steel construction, which explains its considerable strength, durability and relatively lightweight structure. Together with other unique characteristics, this feature has enabled the Ford EcoSport to truly stand out among other mini-SUVs in the market.
The Ford EcoSport 2017 price in the Philippines

| | |
| --- | --- |
| Variants | Price |
| Ford EcoSport 1.5 Ambiente MT | ₱795,000 |
| Ford EcoSport 1.5 Trend MT | ₱855,000 |
| Ford EcoSport 1.5 Trend MT Black Edition | ₱868,000 |
| Ford EcoSport 1.5 Trend AT | ₱905,000 |
| Ford EcoSport 1.5 Trend AT Black Edition | ₱918,000 |
| Ford EcoSport 1.5 Titanium AT | ₱1,008,000 |
>>> Click for complete list of Ford EcoSport 2017 for sale in the Philippines
Know more about Ford EcoSport 2023

The Ford EcoSport 2023 is a 5-seater subcompact crossover from the Blue Oval company. Ford Ecosport 2023 price in Philippines ranges between Php 750,000 and Php 1,190,000 for the model's four variants. Under the hood, two engines options are available in the Philippines. One is the 1.5-liter gasoline engine that makes 121 horsepower and 150 Nm of torque, while the other is a smaller 1.0-liter EcoBoost gasoline engine that delivers 123 horsepower and 170 Nm of torque. A 5-speed manual or 6-speed automatic transmission is connected to the engine.
When it comes to the dimensions, the EcoSport spans 4,325 mm in length, 1,765 mm in width, and 1,656 mm in height, with a wheelbase of 2,519 mm. Also, it boasts a ground clearance rated at 209 mm. In the local market, this American small crossover is competing against the likes of the Volkswagen T-Cross, Kia Stonic, and Geely Coolray.
Recent posts