Chevrolet Philippines kicked off its grand opening of its third dealership in Mindanao – the Chevrolet GenSan
The Covenant Car Company, Inc. (TCCCI), the exclusive importer and distributor of
Chevrolet automobiles
and parts in the Philippines, continues to intensify its presence as it adds to its growing
dealer network
, this time in Mindanao. The latest Chevrolet dealership opened its doors in General Santos (GenSan) last March 31, 2017.  
Chevrolet GenSan, the latest Chevrolet sales and service facility is located Purok Palen, Brgy. Labangal, National Highway, General Santos City. It adheres to the company's corporate identity, which gives the showroom an inviting and family-friendly atmosphere. The latest dealership also signifies its promise of delivering quality products and services to its clients.
>>> View more: 
Volkswagen Iloilo – New car dealership in the Philippines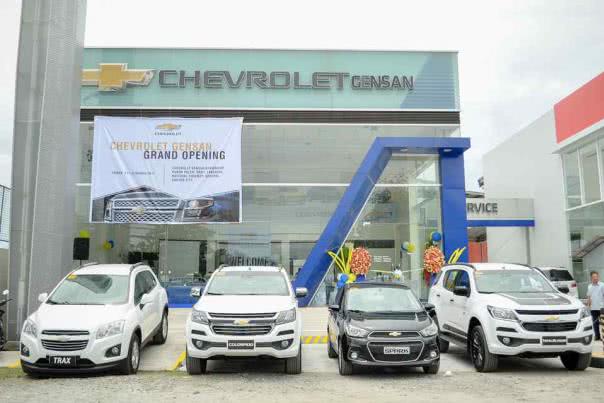 TCCCI continues to intensify its presence as it adds to its growing dealer network
 
"The Angcore AB&T Group is proud to officially open our new Chevrolet dealership in General Santos City. We can't wait to share our vision of 'Making Life Better' to our market. And with our new Chevrolet dealership, we want to give the Generals, as well as the rest of our South Cotabato friends, the best ownership experience," said Vice president of Angcore Motors Corporation - Mr. Tobi Ang.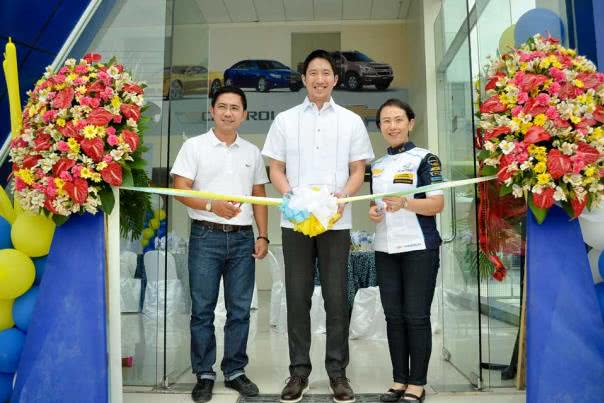 Chevrolet GenSan is located Purok Palen, Brgy. Labangal, National Highway, General Santos City
Chevrolet GenSan, which is run by Angcore Motors Corporation, presented Chevrolet's powerful lineup of vehicles. The affair was graced by TCCCI executives and stewards headed by its executive director, Ms. Selene Lee Yu, together with Chevrolet GenSan and Angcore Motors Corporation's vice president, Mr. Tobi Ang. Chevrolet GenSan is Chevrolet's third dealership in the Mindanao region.
Customers likewise got a treat as they witnessed a grand parade of Chevrolet Philippines's best lineup of vehicles including the Chevrolet Trailblazer, Chevrolet Colorado, Chevrolet Trax and the Chevrolet Sail. 
>>> View more: 
Upcoming Chevrolet Spark fetching affordable price
The New 2017 Chevrolet Trailblazer
The New 2017 Chevrolet Colorado