Hop aboard the electrified Corvette hype train.  
The upcoming 2024 Chevrolet Corvette E-Ray is coming. So to generate more hype for this truly unique version of this popular American sports car, the brand released a teaser on Facebook ahead of the car's January 17, 2023 debut.  
"After 70 years, we're introducing one like none. 01.17.23."
To refresh your memory, this upcoming variant is the first-ever hybrid-powered Corvette from the American brand. It was first shown on the online Chevrolet Corvette configurator, but as of yet, no mechanical specs were shared.  
This was a leak mind you, so Chevrolet did remove its images from its website. Then again, screenshots from the Corvette configurator were taken, so we already know what the Corvette E-Ray looks like – sort of.   
The new teaser further confirms that the E-Ray does appear to bear the wide body of the Corvette C8 Z06. Most of the panning shots were either close-ups of the car's details or distant wide shots of the car. But as far as the video goes, it really looks like a regular eight-generation Corvette.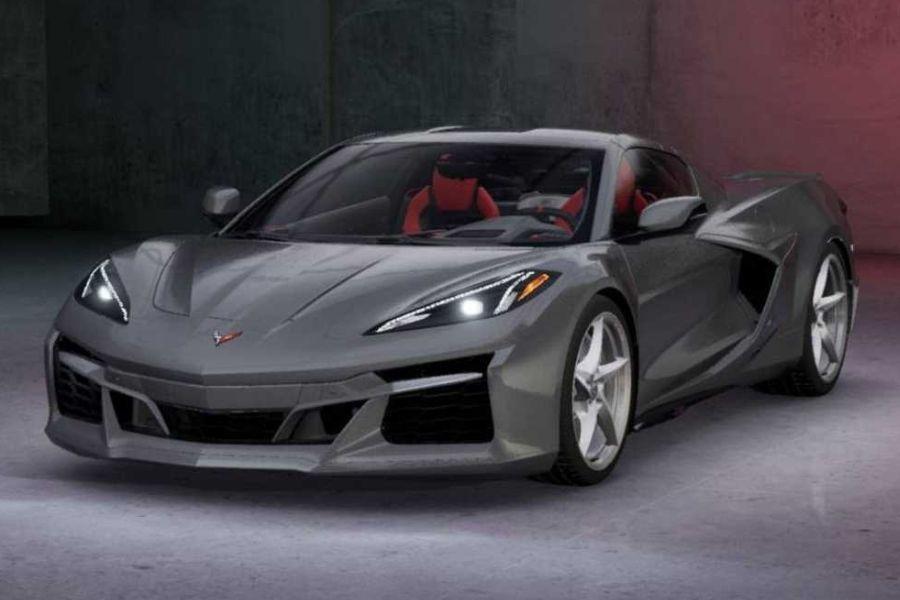 The Chevy Corvette E-Ray from the configurator leak
As per our previous report on the Corvette E-Ray, it will then sport a slightly different color scheme with body-color bits, as well as a total of 13 body colors to choose from.  
The new teaser did show the car's interior for a bit, but not much detail can be gleaned there. There were, however, some interior screenshots taken during the configurator leak. Among the more interesting details that were spotted inside the car is a toggle for the vehicle's regenerative braking. It also appears it comes with an engine stop/start feature.  
Official video teaser or not, the big question that remains is the Corvette E-Ray's powertrain. For now, nothing much is known about this. Some rumor mills have speculated that it will retain the 6.2-liter V8 that powers the regular, combustion-only Corvette. It will then be paired with one or two electric motors.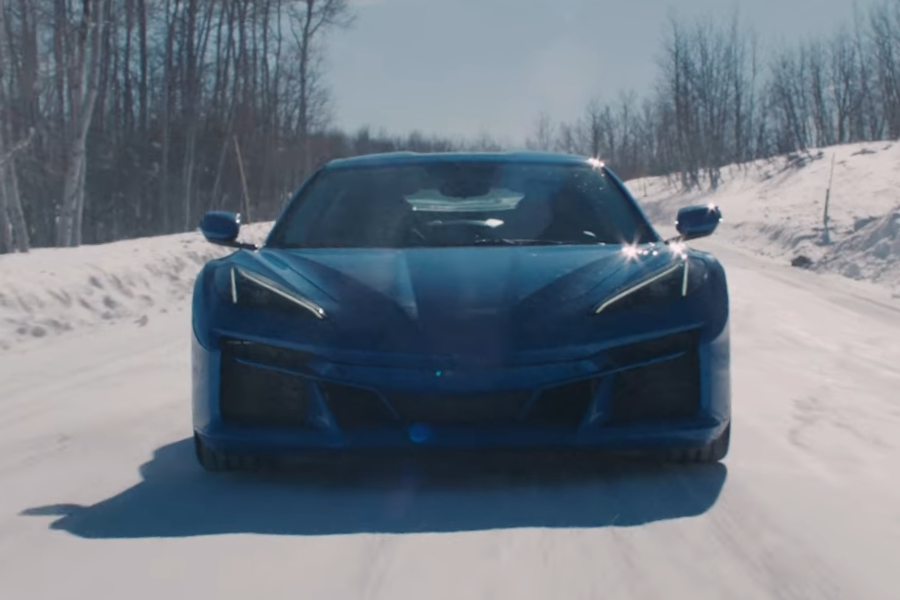 Detailed specs for the Corvette E-Ray might be shared during its debut so stay tuned
With that powertrain, many folks are guessing that it can make up to 650 horsepower. Some also speculated that it might be configured as an all-wheel-drive model as well.  
There's also the fact that the leaked screenshots nor the video teaser of the E-Ray didn't show a charging port. This might be a clue indicating that this new Corvette might not be a plug-in hybrid.  
As with most speculative articles, take these with a grain of salt. And until then, let's wait for more details until the Chevrolet Corvette E-Ray's debut on January 17, 2023.  
For more car news and automotive industry updates, keep it here on Philkotse.  

Know more about Chevrolet Corvette 2023

The 2023 Chevrolet Corvette is a 2-seater sports car that is now in its eight-generation. It is available in the Philippines in one variant with a price of Php 9,915,888. Under the hood is a 6.2-liter LT2 V8 mid-engine capable of delivering 474 horsepower and 613 Nm of torque. As standard, the engine sends power exclusively to the rear wheels via an 8-speed dual-clutch transmission with paddle shifters.
In terms of dimensions, the Corvette spans 4,634 mm long, 1,934 mm wide, and 1,235 mm, with a wheelbase and ground clearance rated at 2,744 mm and 135 mm, respectively. Locally, this American coupe is comparable to the likes of the Jaguar F-Type, Ford Mustang (GT500), and Nissan GT-R.

Cesar G.B. Miguel
Author