Let's get to know everything about the all-new BMW Z4 2019.
The BMW Z4 is always one of the most favorite BMW's sports cars. Commencing with the original Z4 which was formed as a front-engine, rear-drive and two-seat coupé, BMW continued to update the second-gen Z4 convertible with a retractable hardtop. Regretfully, it was phased out last year. This year, the German luxury marque has again made fans drool by the approaching launch of the third-gen BMW Z4 2019 – the fruit of the collaboration with Toyota.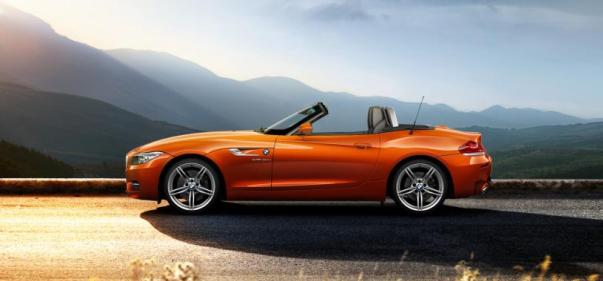 The BMW Z4 is always one of the most favorite BMW's sports cars
Today, Philkotse will give you a brief overview of the much-awaited BMW Z4 2019.
1. What is it?
The BMW Z4 (or Z5) is an all-new roadster from BMW which is also a rear-wheel and front engine sports car as its predecessor. And as we've noted, BMW and Toyota has joined hands in developing a new platform underpinning both the Z4 and Toyota Supra facelift.
BMW also revealed that the BMW Z4 2019 would be "a unique BMW product" with a convertible soft top.
2. What is it like?
The BMW Z4 Concept was showcased at the 2017 Frankfurt Motor Show last month. Yes, maybe it is what the production Z4 will look like.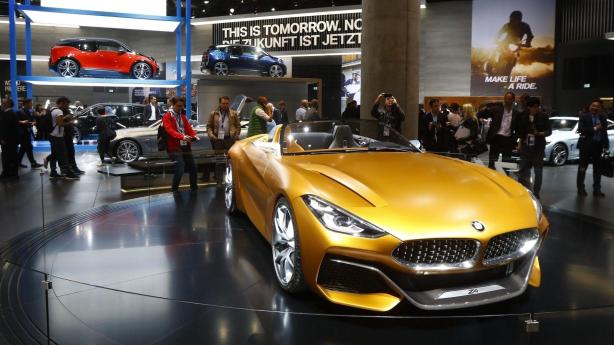 The BMW Z4 Concept is what the production Z4 will look like
>>> View more: BMW Z4 Concept to preview next-gen model this August
The roadster, accordingly, features new head- and tail lights, sharper character line flowing throughout the length, more aggressive creases in both front and rear while remaining the short rear deck and long hood of an iconic BMW roadster.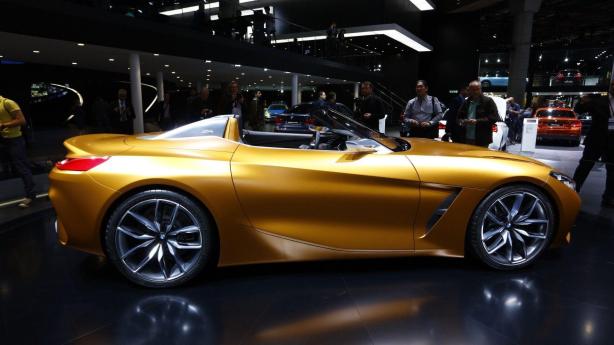 The roadster features sharper character line flowing throughout the length
The cabin is also expected to be extremely sporty and luxurious thanks to some minor changes.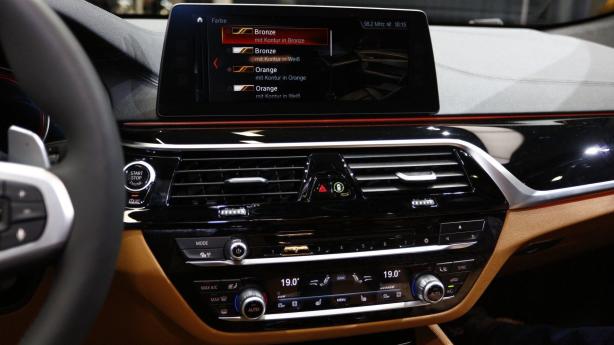 The interior will get minor changes
3. What's under the bonnet?
Propelling the base BMW Z4 2019 s20i will be a 2.0L turbocharged 4-cylinder engine with 180 hp, mated to a 6-speed manual gearbox.
As for the s30i, the same engine will push out a greater output of 250 hp whereas the top-spec 340i will exclusively use a 3.0L straight-six engine cranking out up to 385 hp. The two variants will likely get an 8-speed ZF automatic gearbox.
4. When will it come out?
According to latest car news from the carmaker, the BMW Z4 2019 will make its global reveal sometime next year. It is speculated that 2018 North American International Auto Show in January would be a right occasion. Four years ago, the car event also witnessed the cooperation between BMW and Toyota, so this is definitely not a groundless speculation.
>>> Click here to catch more cool cars and concepts
Know more about BMW Z4 2023

The BMW Z4 2023 is a 2-door roadster that is available in the Philippines with a price that starts at Php 3,990,000 and goes up to Php 5,890,000. It is offered by BMW Philippines in two variants, namely the Z4 sDrive20i Sport and Z4 M40i. Powering the base sDrive20i Sport variant is a 2,0-liter inline-4 BMW TwinPower Turbo engine capable of generating 197 horsepower and 320 Nm of torque. Meanwhile, the flagship variant comes with a 3.0-liter inline-6 BMW TwinPower Turbo engine that delivers 340 horsepower and 500 Nm of torque. Both variants utilize an 8-speed automatic transmission with Steptronic Sport.
Dimensions-wise, the Z4 spans 4,324 mm in length, 1,864 mm in width, and 1,304 mm in height. In the local market, this BMW roadster is competing against the likes of the Toyota Supra, Nissan 370Z, and Porsche 718.
Recent posts