Let's obtain a broader view of the Nissan LEAF 2018 in a closer distance.
Known as one of the pioneers of all-electric vehicles, the Nissan LEAF is increasingly asserting itself in green car lineup with a newly-launched model.
The Nissan LEAF 2018 has just made its global debut in North America. Generally, the new EV is better-looking and more functional. Even, it goes further than its predecessor but carries a cheaper price.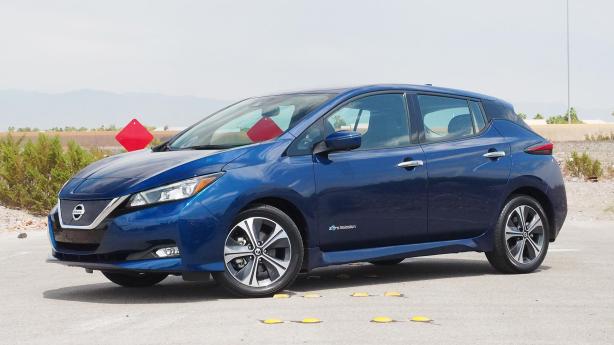 The Nissan LEAF 2018 has just made its global debut in North America
Now, let's take a close look at this excellent EV from Nissan via some walk around videos below. All features on both exterior and interior will be introduced thoroughly.
2018 Nissan LEAF Base Trim walk around
2018 Nissan LEAF Luxury Pack walk around
>>> Read more: New Nissan LEAF teased with improved aerodynamic design
According to car news from the manufacturer, the Nissan LEAF 2018 is available in three variants and comes with a vivid color palette. In particular, bi-tone color versions are also present in some selected countries.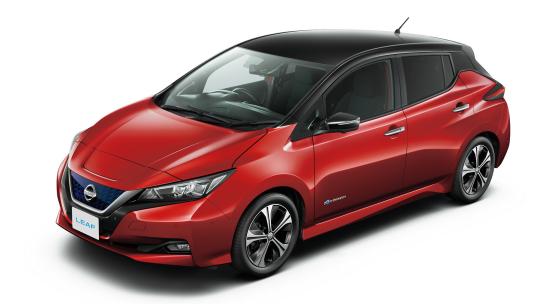 Bi-tone Nissan LEAF 2018 models are also present in some selected countries
At the present, the Nissan LEAF 2018 is equipped with a 40 kWh battery, which is good for around 241 km. More than that, the automaker is also developing a more powerful battery of 60 kWh with an expected driving range of 362 km.
With a price tag ranging from $29,990 (P1,530,567) in the United States, the Nissan LEAF 2018 is truly an attractive pure electric car to buy.
>>> Click here to for more updated cars and concepts in the world.
Know more about Nissan LEAF 2023

The Nissan LEAF 2023 Philippines is a 5-door hatchback fitted with an all-electric powertrain. It is offered in the Philippines with one variant only which is priced at Php 1,998,000. Powering this electric vehicle (EV) is a synchronous electric motor capable of generating 148 horsepower and 320 Nm of torque. A 40-kWh lithium-ion battery is used, which aids the model's 311 km range. Only a single-speed gear reduction system is utilized to exclusively send power to the front wheels.
Dimensions-wise, the LEAF has a length of 4,490 mm, a width of 1,788 mm, and a height of 1,540, with ground clearance and wheelbase rated at 155 mm and 2,700 mm, respectively. This is the first and only commercially-available EV in the country. But in the all-electric options, the alternatives of Filipino car buyers include the Porsche Taycan, Hyundai Ioniq EV, and BYD E6.