The upcoming Nissan LEAF will be lower and more efficient.
It's apparent that aerodynamics is a key feature determining how efficiently an electric vehicle moves. Specifically, less drag and better stability will help the car go further on a charge. For this reason,
Nissan
has decided to apply an improved aerodynamic design to its new LEAF for a better performance.  
Recently, in its official site, Nissan has released a teaser video for the next-gen
Nissan LEAF
, giving us a fresh look at the car's new shape and updated design.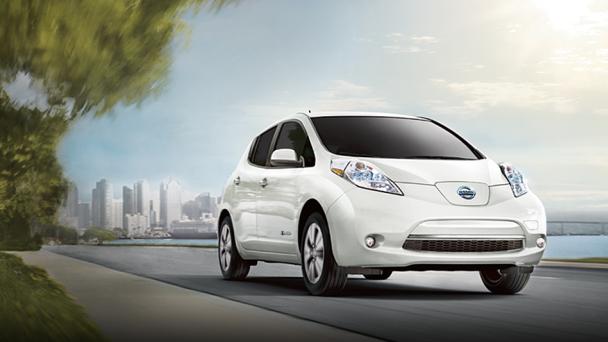 Nissan has released a teaser video for the next-gen Nissan LEAF
The new aerodynamic design is allegedly inspired by airplane wings and recreated by Nissan engineers; as a result, the refreshed Nissan LEAF currently has a lower ground clearance. In other words, the EV will have zero lift that helps to remarkably stabilize the vehicle at high speeds or even in strong crosswind conditions. In the meantime, the new renewed shape also reduces the aerodynamic drag, making the LEAF quieter inside by deadening wind noise.  
>>> A more amazing Nissan GT-R could enter our island in this November. Read full our article for more details.
Nissan will hold the global reveal of its LEAF on September 6; however, some details about this plug-in car has been revealed up to the present. Accordingly, the LEAF will feature an "e-Pedal" system, ProPILOT Assist technology, revised headlights as well as new grille design and more.  
Regarding the driving range, a recent spy video showed that the new LEAF could ride a distance of 265km on a full charge, but it seems to be impossible as the outgoing model only reaches a modest range of 172 km. So, stay tuned for September when we finally get to see the real LEAF in Japan.
Watch the teaser video for the forthcoming Nissan LEAF:
It's Amazing When Nothing Holds You Back-New Nissan LEAF