These rendered concept cars can hype you up for the future. 
As our curious minds would have it, we're always wondering what our future will look like. In a sense, this is especially true when it comes to car enthusiasts since the automotive industry almost never fails to innovate to meet the ever-changing needs of the world.
Then there are the ever-evolving design languages crafted to capture a car buyer's, and a car enthusiast's attention.
Thanks to budgetdirect.com.au and their beautifully crafted pieces of concept art, we now have a glimpse of how several popular car models could look like thirty years from now.
1. Toyota Corolla 2050
It is plain to see that what the artist came up with bears a lot of similar design cues with the Toyota Concept-i. However, the front end is much akin to one found on current vehicles. It also appears that the Corolla 2050 concept retains its four doors, with the rear ones being reverse scissor doors. Neat.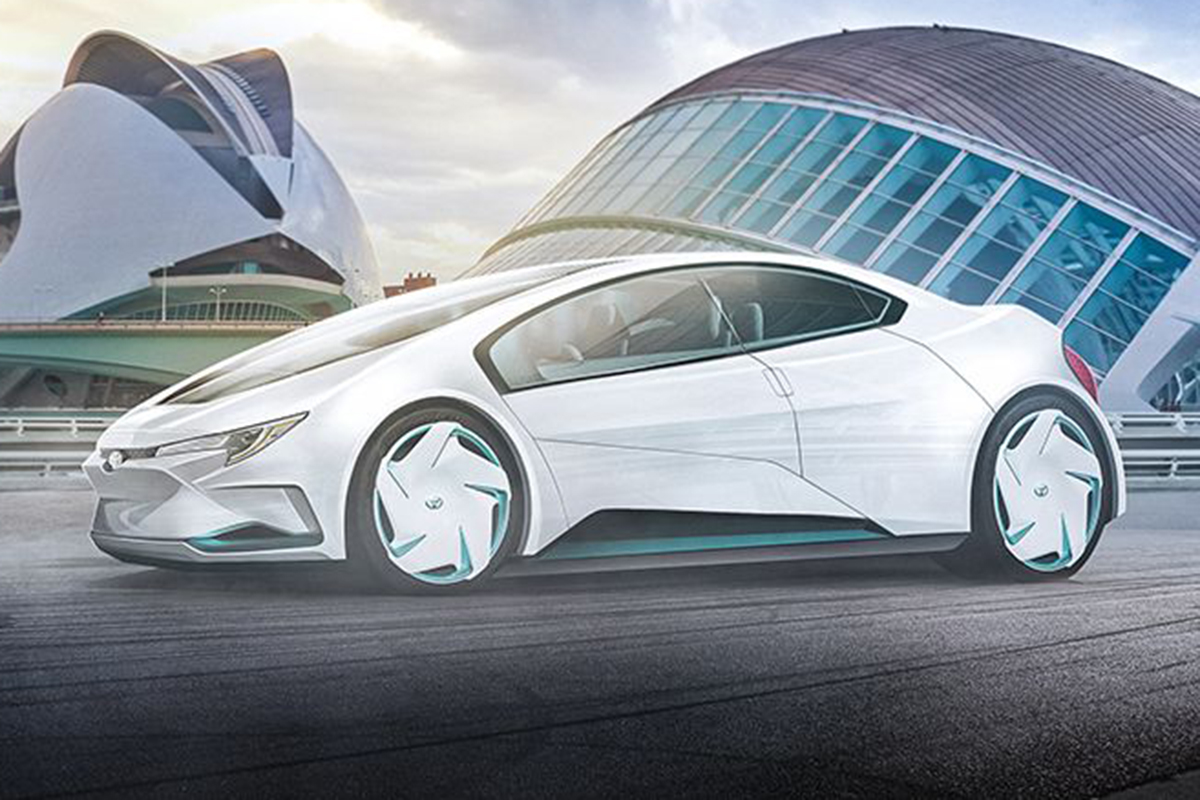 The clean-looking Corolla 2050 concept [Photo: Budget Direct Car Insurance]
2. Honda Civic 2050
Just several days ago, Honda revealed the prototype for the 11th-generation Civic. The Civic 2050 concept takes it up a notch when it comes to exterior styling. Sure, the basic Civic shape is still maintained, but the art piece is showing deeper character lines, huge wraparound front fenders, and a rear-end that features a ducktail spoiler that fuses with the roof.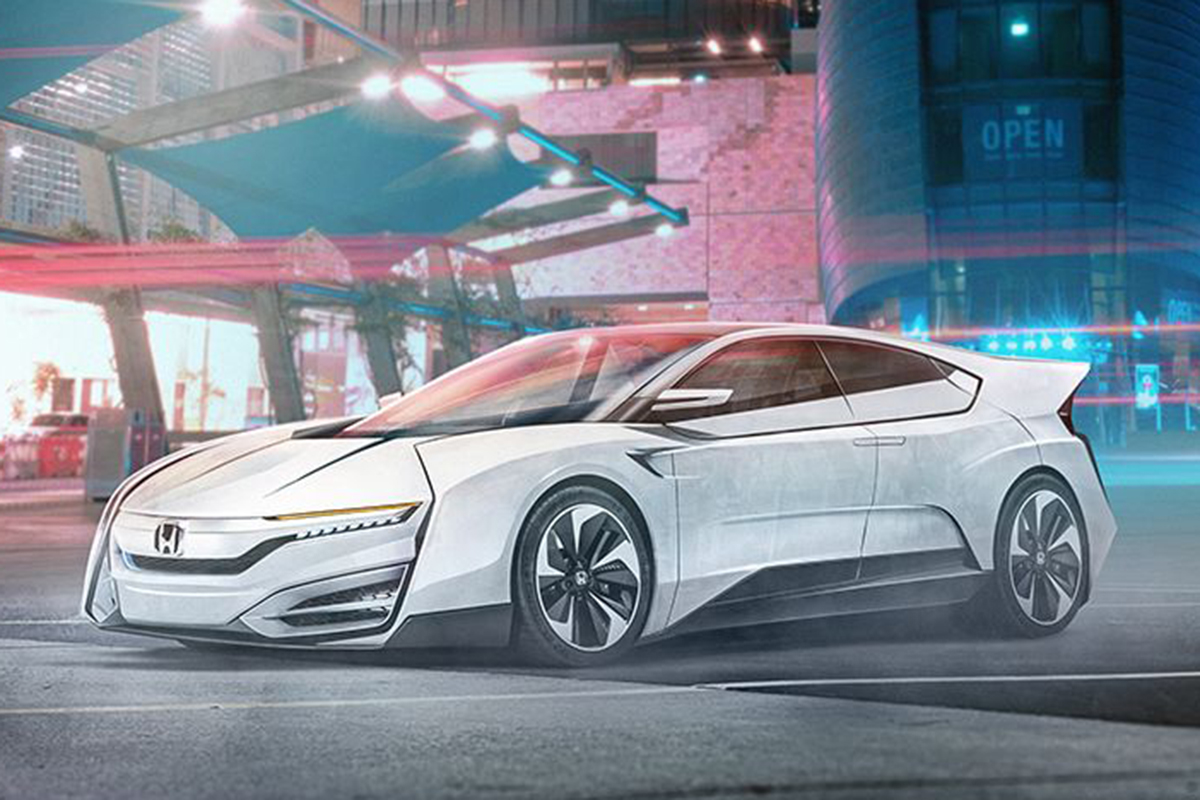 Looks like something a mobile suit pilot would drive during off time [Photo: Budget Direct Car Insurance]
>>> Related: Futuristic auto repair technologies and what you need to know about them
3. Chevrolet Corvette 2050
For the Corvette 2050 Concept, the author and the artist retained the mid-engine layout found on the current C8 Corvette. The concept however, is totally electric-powered, but it does have huge air intakes to cool down its electric motors.
Also, it really looks like a car from Bakusō Kyōdai Let's & Go!!, aka "Tamiya," which of course is a dream come true.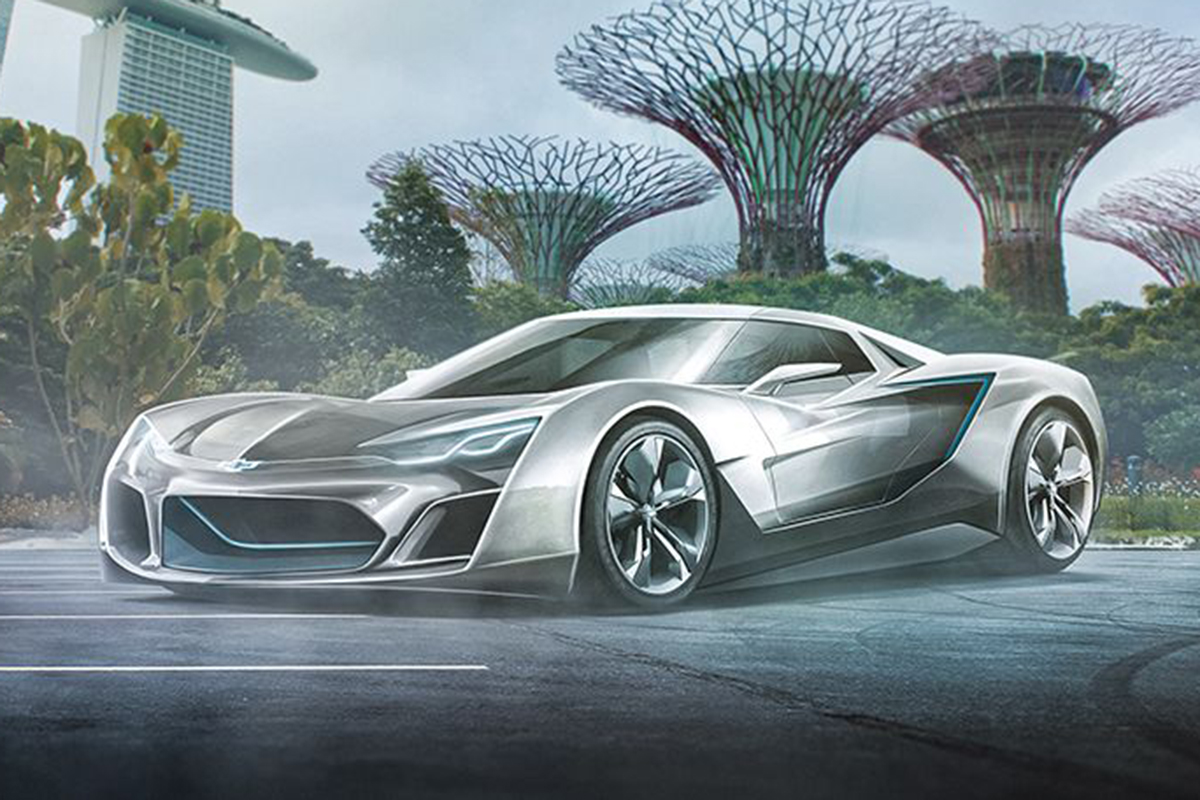 "Let's & Go!" [Photo: Budget Direct Car Insurance]
4. Ford Mustang 2050
Previously, we covered the electric-powered Mustang Mach E crossover. This concept, however, leans closer towards the Mustang EV that was showcased at the 2019 SEMA. That said, it's really sporty with its two-door fastback configuration, and it sits pretty low to the ground too.
Overall though, it retains the look of the current Mustang but it comes with sharper lines. Even the side mirrors look like they could poke you.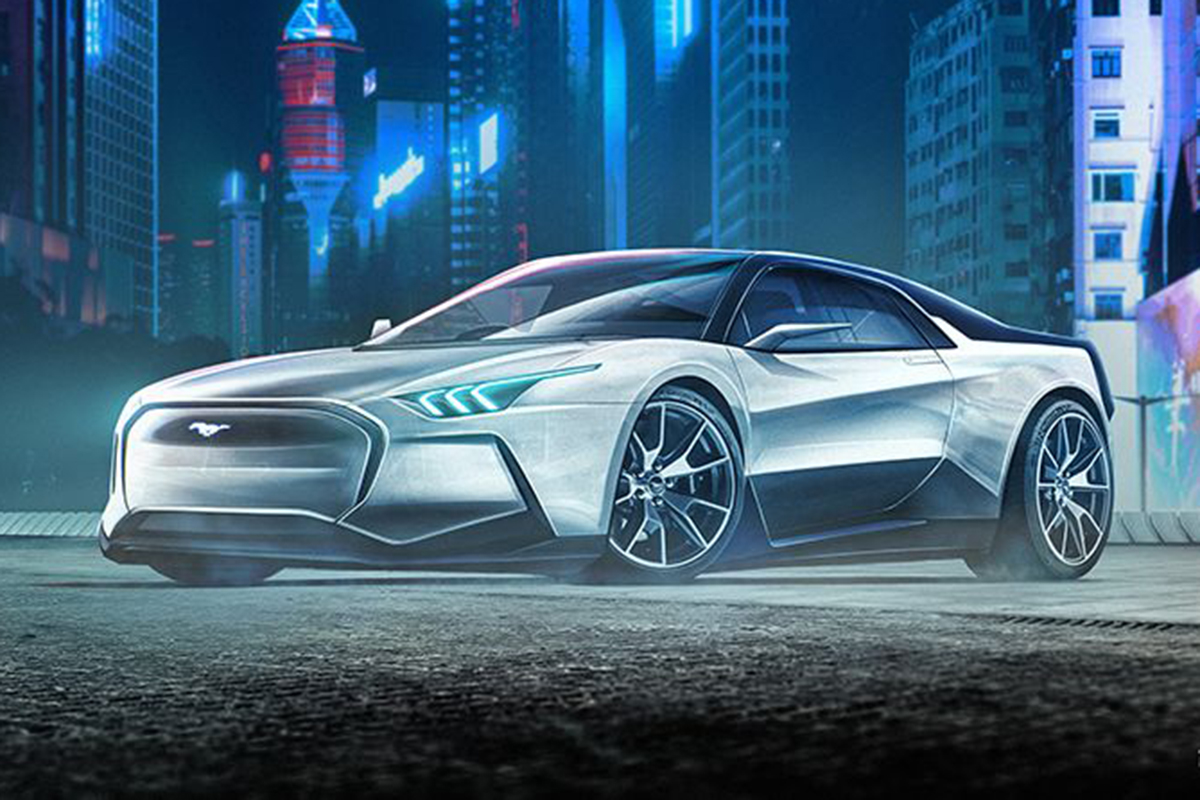 It really looks like the Mach E from the front [Photo: Budget Direct Car Insurance]
5. Mini Cooper 2050
Another popular marque that the artist made a concept art piece for is the Mini Cooper. The concept looks like a nod to the earlier Mini Cooper models since it looks like it lost a bit of weight. That said, this will make old-school Mini fans happy.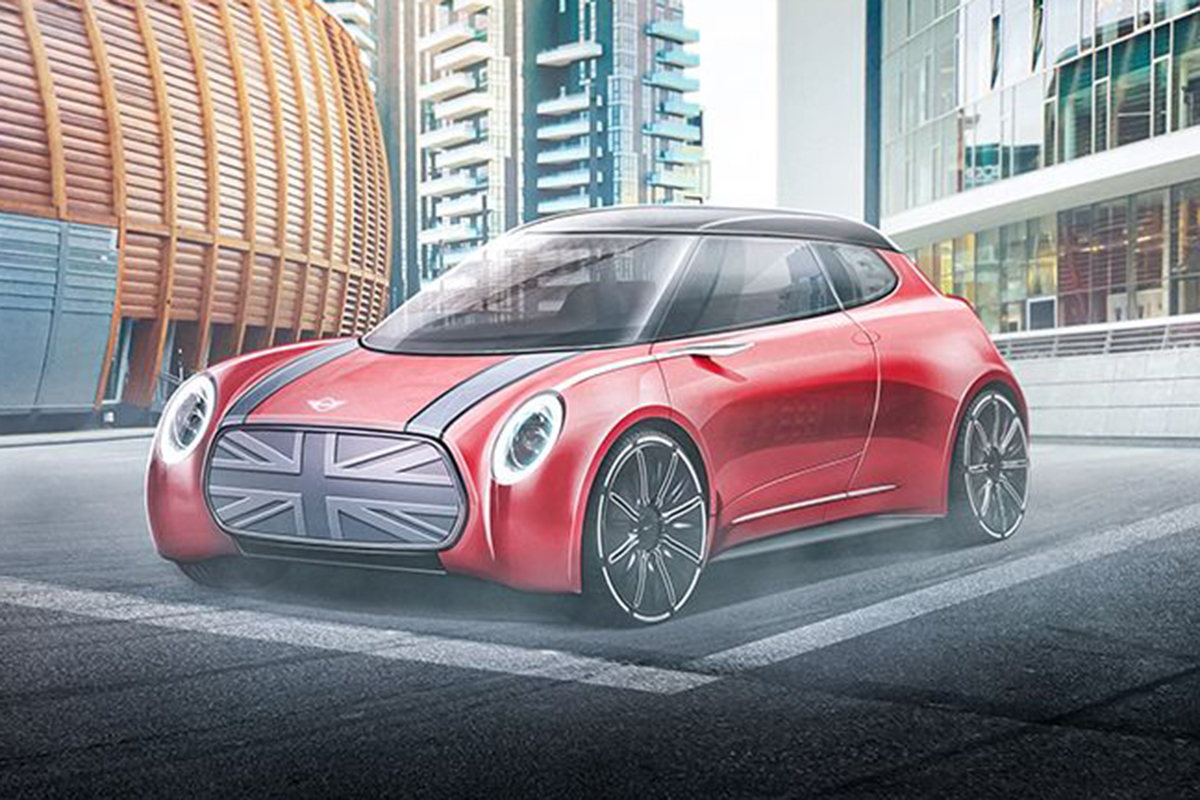 "Rule Britannia!" [Photo: Budget Direct Car Insurance]
>>> Related: Honda Urban EV Concept: A retro-futuristic vehicle
6. Mercedes-Benz SL 2050
While it looks like a living, breathing thing more than a car, this Mercedes-Benz SL 2050 concept still bears the Panamericana front grille. It also has those iconic slat air-vents on the side.
Of note, Mercedes-Benz is currently testing the next-gen SL. Reports are also saying the aforementioned car now uses the Mercedes-AMG GT sports car platform.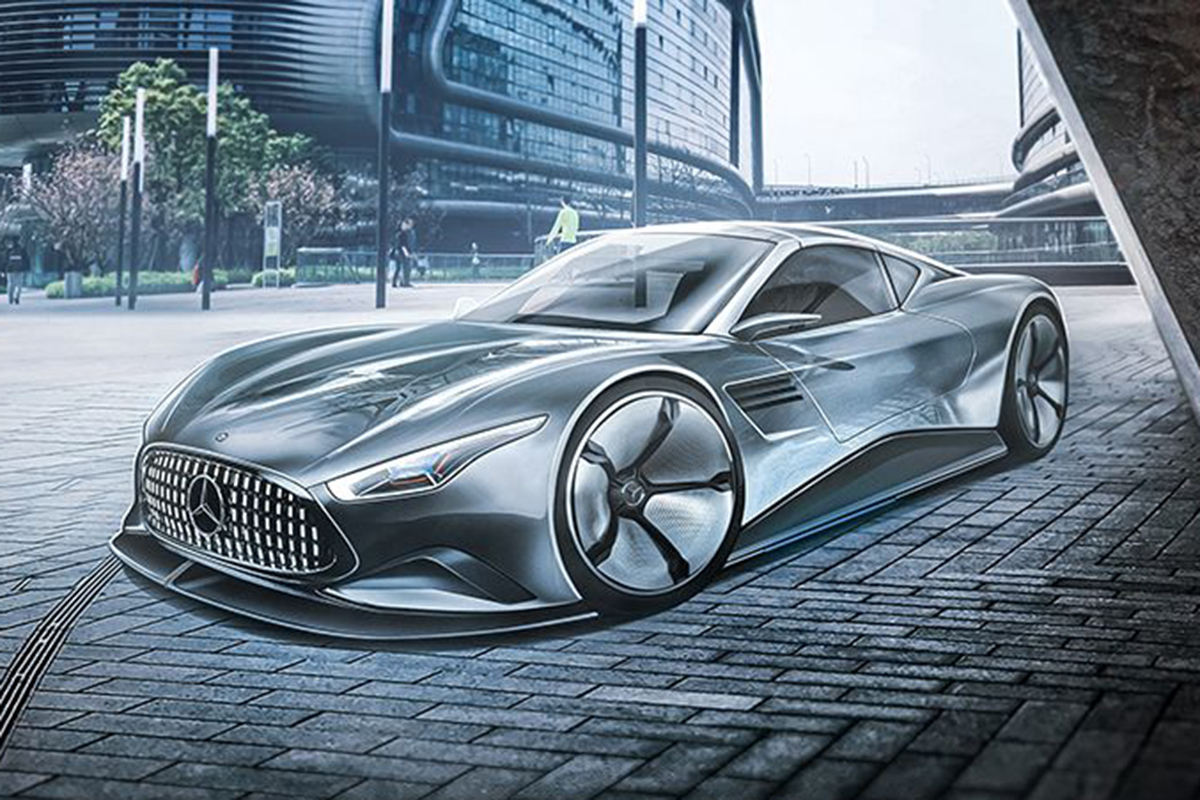 Check out that wheel design [Photo: Budget Direct Car Insurance]
For the latest concept cars, car news, and car reviews, keep reading here on Philkotse.com.

Cesar G.B. Miguel
Author