11th-gen 2022 Honda Civic revealed from all angles in patent images
The upcoming Civic may look underwhelming for some. 
The Honda Civic is one of the longest-running vehicles that have gone through various design evolution. In fact, the Civic joins the Toyota Corolla and Mini Cooper as the only vehicles to reach ten generations or more.
Now, the Honda Civic will be having its 11th generation and is expected to arrive sometime in June next year. The 11th generation of the renowned Japanese vehicle will come out as a 2022 model.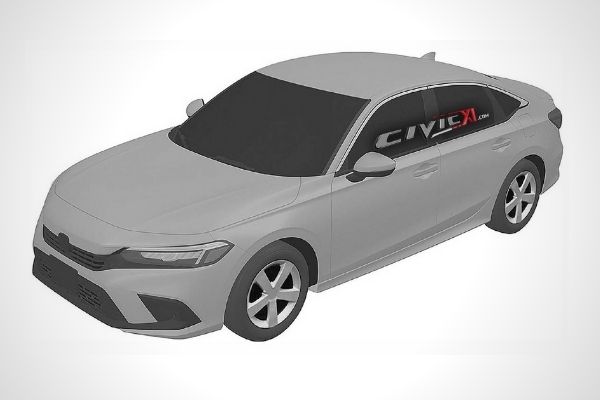 The patent image of the upcoming 2022 Honda Civic Sedan [Photo: CivicXI]
The Japanese carmaker hasn't provided any details regarding the upcoming 2022 Civic. However, patent images of the Honda Civic have leaked online. The images include both the Civic hatchback and Civic sedan as well as spy photos of the Civic Type R.
Seeing the 2020 Honda Civic patent images for the first time, it may look underwhelming for some. Honda has been designing its cars with a sporty and aggressive appeal. However, the Civic patent images suggest that it may have transitioned from a tuner vehicle into a more family-friendly vehicle.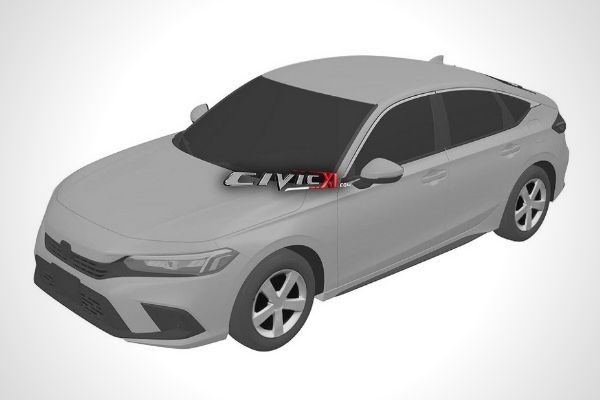 The patent image of the upcoming 2022 Honda Civic Hatchback [Photo: CivicXI]
The patent images of the 2022 Honda Civic hatchback show longer proportions, lower profile, and cleaner design. In addition, the patent images of the Civic show that Honda's signature boomerang style taillights have been discontinued.
If this is indeed how the new Honda Civic will come out for the 2022 model, let's just hope that there are performance upgrades or more variant options while keeping its current price range.
>>> Related: Mugen body kits will make you wish we have the Honda Civic Hatch in PH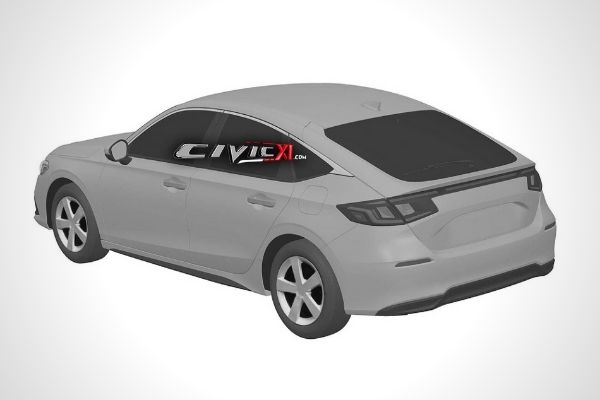 The patent image of the upcoming 2022 Honda Civic Hatchback from the back [Photo: CivicXI]
Will the future Honda Civic generations come out with a newer design concept? Do the patent images imply that the 10th generation is the end of an era for aggressive-looking Civics?
Well, the Japanese automaker hasn't released any word yet regarding that matter. For now, we just have to wait and see.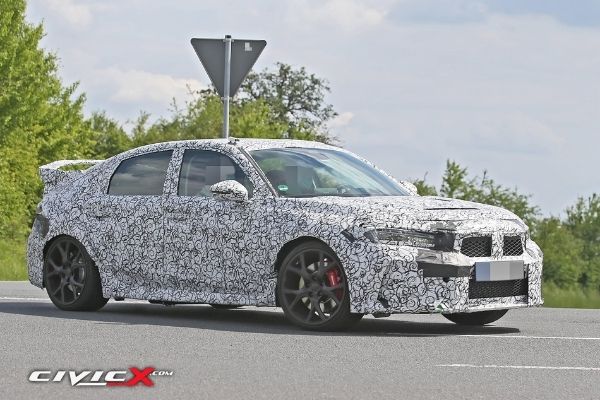 Spied photo of the new Honda Civic Type-R [Photo: CivicXI]
On the other hand, we previously reported that Honda will stop selling the Civic sedan in Japan due to its lackluster sales performance.
The reason for this is that the Japanese market finds the Civic's overall size a bit too large for its local roads. As such, Honda Cars Japan shifted its strategy by producing and offering smaller vehicles for the domestic market.
Here at Philkotse.com, we value your interest in the automotive industry. Visit our website to find out more.
Author

Rex found his passion for cars at a young age. He loves anything with an engine – which includes cars and planes. Right now, he is pleased to impart that passion for cars to a professional level under Philkotse.