It's a mix of the new D-Max and Mazda BT-50.
Last year, Isuzu revealed the all-new 2021 Isuzu D-Max. In other markets like Australia and Thailand, the third-generation Isuzu D-Max is already up for sale.
Since then, many have speculated that a next-generation mu-X might soon follow suit. And that ladies and gents might be the case because AutoWeek, a Netherlands based automotive magazine, have come across several juicy patent images of the new mu-X.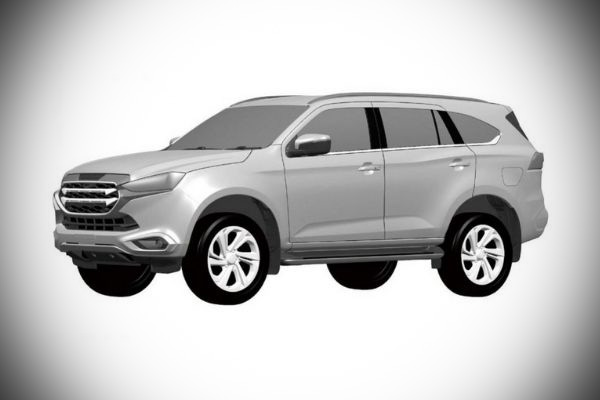 The front end looks similar to the design of the new D-Max
>>> Related: Isuzu D-Max 2020 unveiled. Is the 2020 Isuzu Mu-X up next?​​​​​​​
Based on the patent images, the upcoming mu-X's front fascia looks a fair bit like the one on the new D-Max. No surprise there. The grille however looks like it's a bit smaller and the front bumper is less angular. On top of that, the headlights are also slimmer.
There are also some design elements similar to that of the new Mazda BT-50, namely the winged shapes reaching towards the corners of the headlights while wrapping around the grille.
Towards the sides, the new mu-X also features new details. The quarter panel window has slimmed down and is now sloping downwards, and the rear window no longer reaches out towards the sides of the vehicle. The picture shows that it has deeper character lines as well. The fender flares though appear to have been toned down a bit.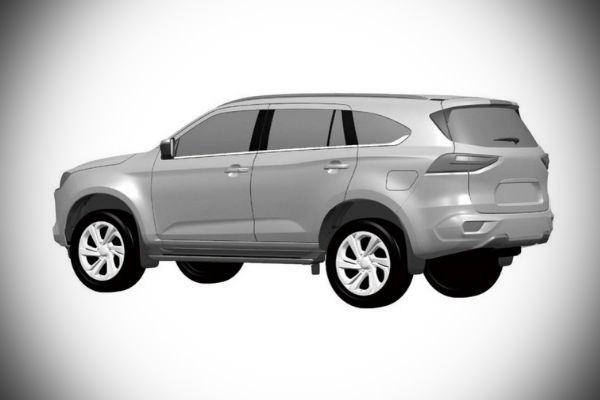 Note the position and shapes of the windows. It looks sleeker compared to the old one, right?
Just like the current generation Isuzu mu-X, the new one appears to retain its under-chassis mounted spare tire, a tailgate that opens upwards, and the two-piece tail lamps.
Under the hood, we're guessing that the new Isuzu mu-X will be using the same 3.0-liter 4JJ3-TCX inline-4 turbodiesel found on the third-generation D-Max. We're also predicting that it'll be using the same transmission options. As a pickup truck based SUV, we're certain that it'll retain its body-on-frame build as well.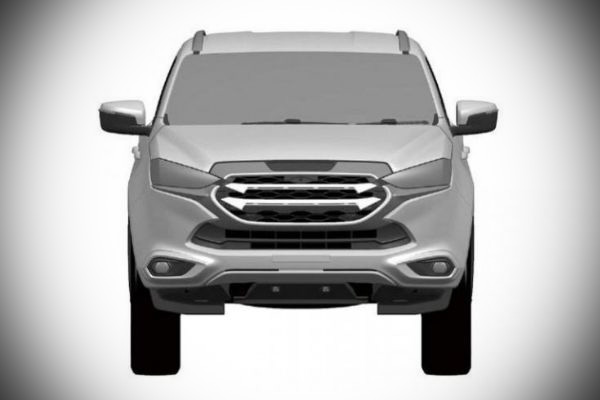 Note that these are just patent images so what you're seeing here aren't set in stone just yet
Note though that these are just patent images, and the specs for the new mu-X are yet to be confirmed. We can even say that one should take the details shown on these images with a grain of salt. It is inevitable though that Isuzu will debut this new mu-X. For that, stay tuned here on Philkotse.com.
Know more about Isuzu mu-X 2021

<p>The Isuzu mu-X is a seven-seater midsize SUV with a front-engine, rear-wheel-drive or four-wheel-drive&nbsp;layout. It is based on the Isuzu D-Max, and like its pickup truck brother, it uses a body-on-frame chassis. For the Philippine market, the Isuzu-made SUV has two available engine options. The smaller one is a 1.9-liter RZ4E Bluepower turbodiesel capable of making up to 148 horsepower and 350 Nm of torque. It can come with a six-speed manual transmission, or a six-speed automatic transmission. The larger engine option for the mu-X is a 3.0-liter inline-4 turbodiesel. At most, this mill can produce up to 175 horsepower and 380 Nm of torque. Only a six-speed automatic transmission is available with this engine. The mu-X variants with this engine is either rear-wheel-drive or four-wheel-drive. For those unaware, this Isuzu model&#39;s name is an acronym which stands for&nbsp;Mysterious Utility eXtreme.&quot;</p> <p>&nbsp;</p>

Cesar G.B. Miguel
Author