Not a drill: 2020 Audi cars are now available with over P1-million discount
Are you thinking of buying a brand-new Audi? Now might be the perfect time.
Are you thinking of buying a brand-new Audi? Well, now is the perfect time to do it as Audi Philippines is offering its 2020 model lineup with a significant discount.
Through its Audi Factory Warehouse Sale 2.0, you can get over a Php 1-million discount on select models. Yes, this is not a drill.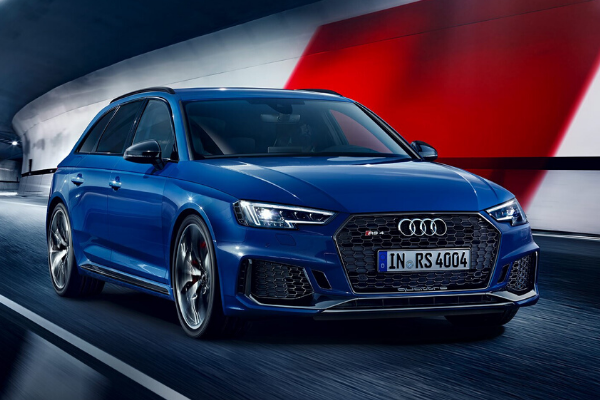 The 2020 Audi RS4 Avant TFSI
>>> Related: LIST: Philippine car brands that offer discounts to frontliners
The 2020 Audi models included in the promo are the A4 1.4 TFSI, A6 2.0 TFSI,  A8 3.0 TFSI MHEV sedans, and the RS4 Avant TFSI.
Audi PH is also offering price reductions for the Q2 1.0 TFSI, Q3 1.4 TFSI, Q5 2.0 TDI, Q5 2.0 TFSI, and Q8 3.0 TFSI MHEV SUVs. That's a lot of Audi vehicles you can choose from.
Audi PH also said that its Audi Clean disinfection package is included when you purchase a vehicle during its Factory Warehouse sale The Audi Clean disinfection package makes sure the cars are thoroughly sanitized with advanced cleaning materials before releasing it to customers.
>>> Related: Audi trademarks Q9 as its biggest SUV in the lineup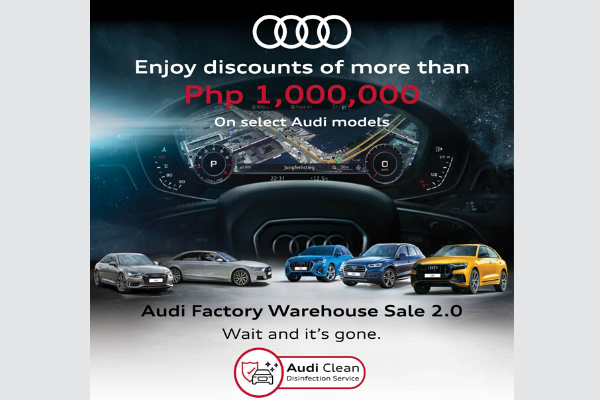 Audi Philippines' Factory Warehouse Sale will run until July 31, 2020
The said disinfection package is part of Audi PH's stringent sanitation and safety protocols brought upon by the threat of COVID-19. The company wants to prioritize the health of its clients, guests, and workforce.
Audi PH also shared that it is strictly implementing necessary safety measures and observing social distancing protocols. Audi sales executives are wearing personal protective equipment (PPE) suits when dealing with clients.
It is also implementing an appointment-basis showroom and service center visits. In addition, Audi PH said its facilities are undergoing regular sanitation.
So, if you're considering buying a brand-new Audi, this sale might be the sign that now is the time to get yourself one. However, don't take too much time pondering on whether or not you'll buy a brand-new Audi because this Factory Warehouse Sale will only run until July 31, 2020.
Visit Philkotse.com to get the latest automotive news, sales promo, and more.
Author
Martin is a B.A. English Studies-Literature graduate from the University of the Philippines and the Content Editor of Philkotse. Aside from his interest in cars, he loves to read crime-thriller novels, play basketball (note: video game only), eat tapsilog, and go for random road trip adventures.