After introduced way back in 2015, Audi Philippines finally brings in the 2nd-generation Audi Q3 2020 to the local showroom. Let's check it out.
In the highly competitive Philippine crossover market, the high-end segment has been rocked by the introduction of the 2nd generation Audi Q3 2020.
While not exactly new in the international market, having been around since 2018, this occasion marks the first time that the second-generation Q3 is arriving on Philippine shores, and we're sure that a lot of you guys are curious as to what's new with this luxurious compact crossover? Join us as Philkotse.com takes a closer look!
Audi Q3 2020: Vehicle size and exterior design
The new Audi Q3 is that it's significantly larger than its previous version; the wheelbase is 77 mm longer at 2,680 mm, the total length adds 96 mm for a total length of 4,485 mm, and it's 18 mm wider at 1,856 mm. As you might have guessed, all this translates into improved interior space.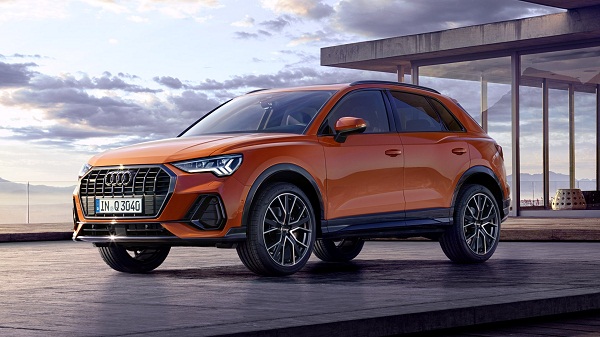 The new front fascia makes the Q3 look much more aggressive 
Also, the default 675 liters of space in the cargo area can be expanded up to 1,525 liters by simply folding down the rear passenger seats.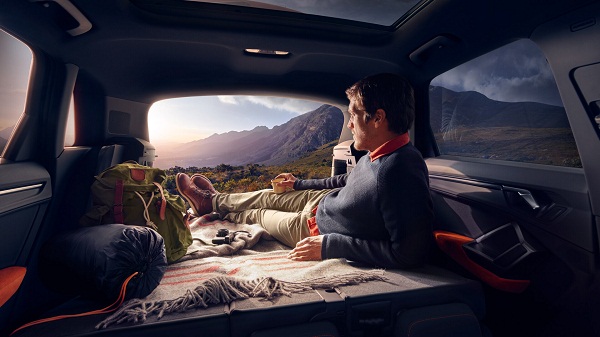 Turn it into a lounge, or better yet, a sleeping cabin
Despite the increase in size, the Audi Q3 remains a well-proportioned, compact vehicle; its body is well-designed and features a lot of aggressive touches up front. The Q3 features LED daytime running lights and stands on a set of 18-inch alloy wheels.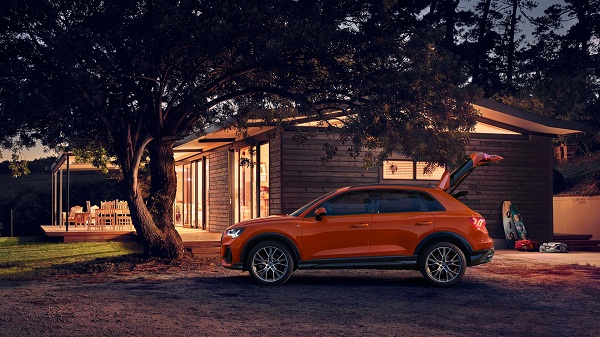 While indeed longer and wider than its predecessor, the new Audi Q3 is still a compact vehicle
Audi Q3 2020: Engine and performance
Under the hood, the all-new Audi Q3 is powered by a 1.4-liter turbocharged inline-four capable of 150 horsepower and 250 Nm of torque. Power is sent to the front wheels by a six-speed manual transmission. With its weight, transmission and power output, the Audi Q3 2020 can launch from 0-100 kph in 8.7 seconds, reaching a top speed of 220 kph.
Audi Q3 2020: Interior and safety features
Aside from being sporty and practical, the Q3 is also well-equipped with a number of high-tech features like a 10.1-inch touchscreen offering Apple CarPlay and Android Auto connectivity, an automatic tailgate for easier access to the trunk, hill descent control, Park Assist with Parking Aid Plus, and a rear camera.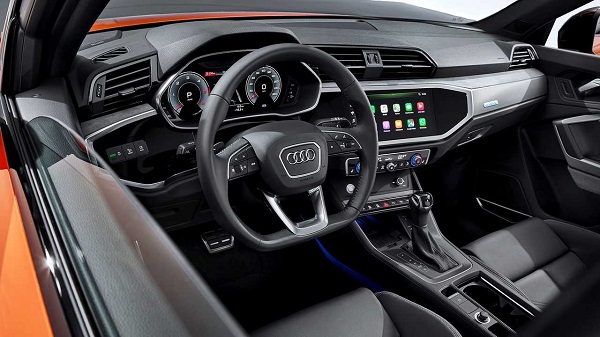 Luxurious, well-arranged, and visually appealing. The new Q3 is quintessentially Audi
If you want to know how much the 2020 Audi Q3 retails for, you'll have to contact the nearest Audi dealerships, as pricing information is currently available only on request.

Know more about Audi Q3 2022

The Audi Q3 is a luxurious and versatile SUV fit to conquer any road in style. Marketed as an "all-around SUV", families and groups of friends will love its roomy cabin filled with sophisticated and contemporary features designed to provide comfort, convenience, and safety. Whether you're driving in rural or urban areas, this powerful vehicle will stand out thanks to its sleek and athletic exterior. The Audi Automobile in the Philippines offers 3 variants: The Audi Q3 1.4 TFSI S Tronic and the Audi Q3 2.0 TDI Quattro. It comes in Pulse Orange and Chronos Gray.
Price available upon request
Explore

Cesar G.B. Miguel
Author