Audi's all-new Audi A3 2020 was seen out in the open without camouflage. So here's some spy-pics!
1. Audi A3 2020: Seen out in the open with no camouflage
Audi, being one of the biggest brands in Europe, is set to unveil the latest iteration of one of their most popular models, the 2020 Audi A3.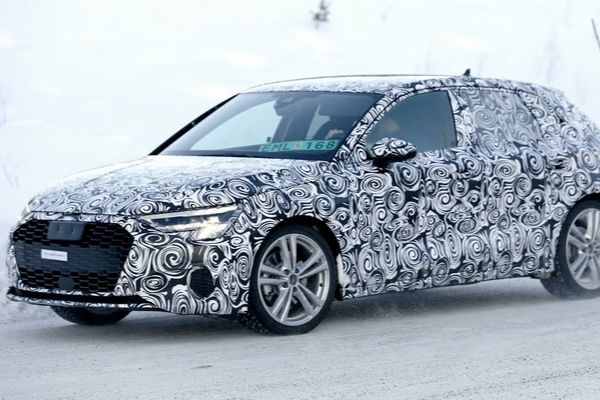 Here's an older spy picture of the 2020 Audi A3 with camouflage
A couple of days, however, several spy shots of the said car has surfaced. And according to the pictures, the company is in the midst of testing the A3 following the latest version of the Mk8 Volkswagen Golf which of course the Audi A3 on the market shares its platform with.
As we can see from the pictures, Audi A3 2020 looks different but from some angles, we can also detect that this new design is in-fact an evolution and amalgamation of familiar Audi models.
The front end's overall shape comes from other new Audi models while the proportions are quintessentially Audi. One thing that surprised many automotive journos, however, is the chrome strip that runs along the length of the car.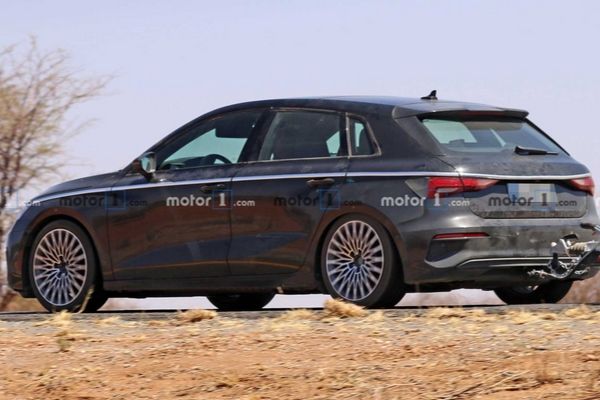 Seen from the rear while doing a towing road test. [Source: Motor1]
This part starts from the rearwards tip of the headlights to the top part of the tail-lights. While we still can't say that this exterior design feature is really a final piece for the 2020 Audi A3, some people really do not like it.
Another new detail that many have praised though are the pair of sleeker headlights. While it's not clear whether that these set's another placeholder or not, we really hope that those are indeed the final shape of the headlights. It's more mature looking than the previous one that had a "pectoral fin" jutting out underneath.
>>> Check out for the latest changes in Audi Philippines price.
2. Audi A3 2020: Engine choices
For the all-new 2020 Audi A3, customers will be able to choose from 1.0-liter gasoline, 2.0-liter gasoline with a turbocharger, and 1.5-liter gasoline. The 2.0 liter TDI diesel will also make its return. And lastly, Audi also says that the new 2020 A3 will also come with a plug-in hybrid with the same drivetrain as the new Volkswagen Passat GTE.
The all-new 2020 Audi A3 is set to debut on next year's Geneva Motor Show and we would also like to see Audi Philippines introducing this new model here in the country.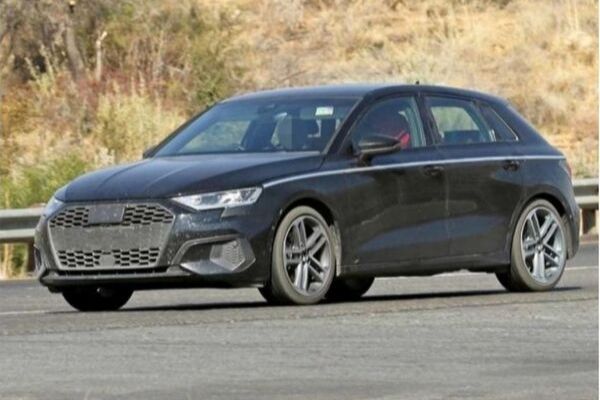 Here's a shot of the front of the new 2020 Audi A3. Note the new headlights and the chrome strip [Source; Autocar.co.uk]
For more news on the upcoming 2020 Audi A3 and other automotive news, please keep reading here on Philkotse.com!


Cesar G.B. Miguel
Author