Let's take a look at the 4th generation Nissan Almera 2020 Philippines preview, its new features, design & engine.
In this review...
Introduction

Exterior

Interior

Engine and performance

Safety

Price & release date

Frequently Asked Questions

Conclusion
1. Nissan Almera 2020 Philippines preview: Introduction
As you've noticed from numerous automotive news outlets around the globe, Nissan has been upping the ante so to speak when it comes to their passenger vehicles. Recently, they've released a new and improved Nissan Patrol for the Middle Eastern market as well as the 2nd-generation Nissan Juke 2020 in Europe.
Earlier this year, Nissan had also shown off the next-generation 2020 Nissan Almera. While it won't be coming here to the Philippines until sometime next year, it would be a crime not to scrutinize the new model with much more detail.
So without further ado, here's our in-depth Nissan Almera 2020 Philippines preview of the updated Almera before its eventual release here into the country. Let's check it out with Philkotse.com.
2020 Nissan Versa Review: Once The Most Affordable Car In America, Has Nissan Upped Their Game?
>>> Latest updated: 2021 Nissan Almera: Expectations and what we know so far
2. Nissan Almera 2020 Exterior
While there is already a Nissan Almera for the model year 2019, the all-new 2020 Nissan Almera which is rumored to be released sometime around next year is a totally new model that comes with a lot of new things especially concerning its overall exterior design.
Like the previous Nissan Almera models, the new one will still be based on the Common Modular Family or CMF-B platform developed by the Renault-Nissan Alliance. This particular platform is also currently being used by the Nissan Micra or March and thus, it's plain to see that many characteristics are shared between the new Almera and the aforementioned Nissan hatchback model.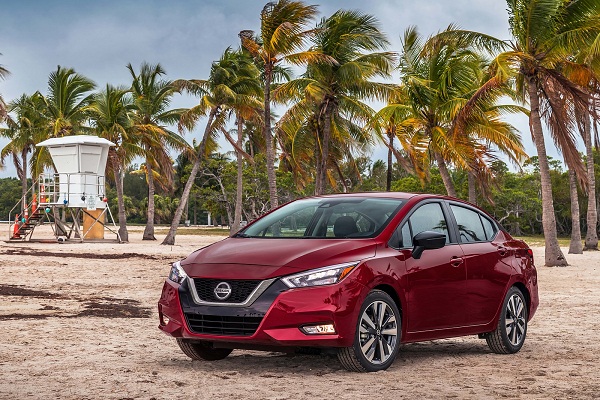 One thing is for sure, it's much more stylish and sportier than the old Almera
For one thing, the 2020 Nissan Almera exterior comes with Nissan's new "Emotional Geometry" design language which we've already seen from the all-new Nissan Juke 2020. It's much more rakish and its stance is quite a departure from the present model's conservative nature.
Upfront, the next generation Almera sports the quintessentially Nissan V-Motion grille along with a pair of boomerang-shaped headlights as well as daytime running lights. Towards the rear, the c-pillar is much more stylish than it was before as it now provides a seemingly floating roof courtesy of the pillar's blacked-out portion that fuses into the rear window. Also, the tail-lights are now much more modern.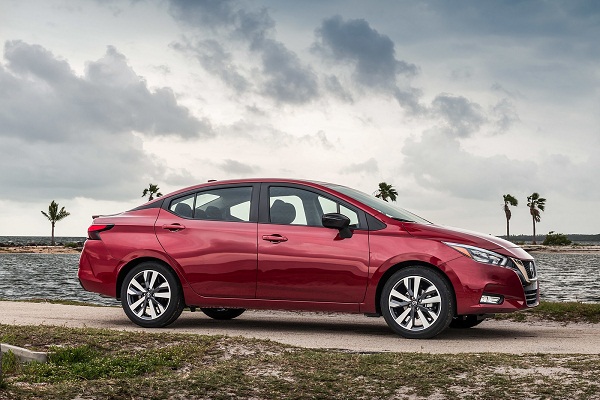 We definitely like the proportions and the roofline of the new 2020 Almera
Based on the information we've dug up, the new Almera's wheels are set much wider than the old ones so, from this, we can also presume that the vehicle, apart from the sharper styling, has also grown in size.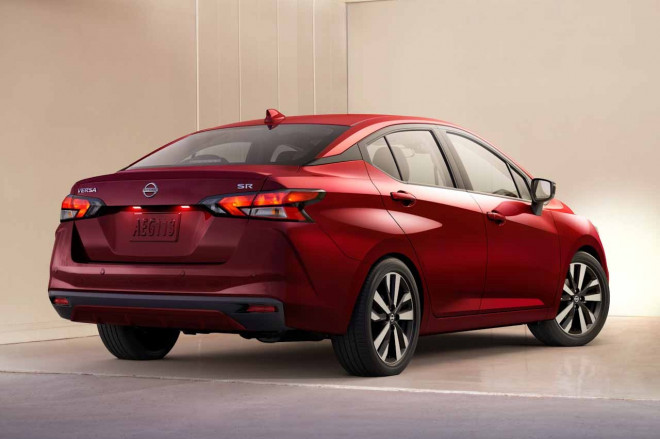 Note the revised shape of the trunk and that black portion on the C-pillar. 
>>> Related: Auto brawl 101: Nissan Almera vs Toyota Vios
YOU MAY WANT TO READ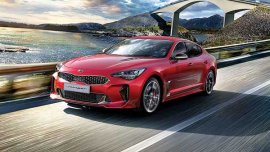 Model Price Philippines
₱ 3,235,000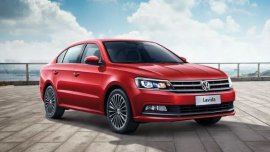 Model Price Philippines
₱ 1,251,000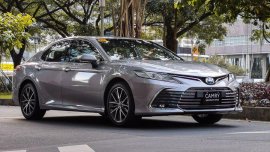 Model Price Philippines
₱ 2,442,000 - ₱ 2,457,000
3. Nissan Almera 2020 Interior
The drastic changes are not exclusive with the exterior alone as the 2020 Nissan Almera interior does come with a lot of interesting new details. And in comparison to the previous series of models made available to us in the Philippines, this Almera's interior is quite a departure from current model's interior which a great number of users have deigned to be dominated by curves and round shapes.
For one thing, the now dark-themed interior is most definitely neater and the positioning of the controls and the overall visual impact of the dash, the d-shaped steering wheel, and the seats builds up to a much better ambiance in comparison to the old one.
This comes courtesy of the "Gliding Wing" instrument panel which does a lot for the new Almera's interior by giving it both a sportier and much more premium feel.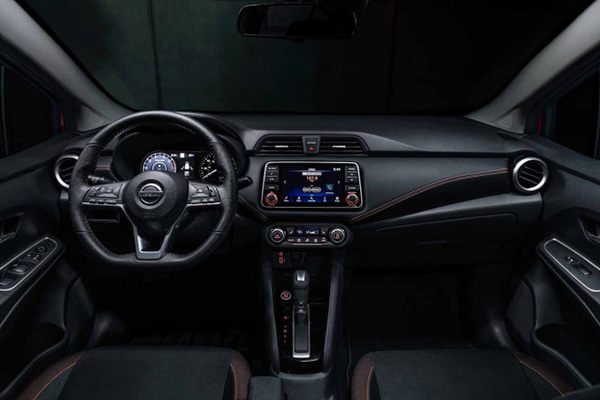 The 2020 Almera's interior is darker and better arranged than the current model's
As we've said before, the Almera has its wheels set wider and it also quite possibly comes with a longer wheelbase. As such, it is safe to assume that it has more legroom for both front and rear passengers.
But aside from looking really great, the Nissan Almera interior also boasts new technologies that Nissan have been placing inside their updated vehicles. For starters, the new Nissan Almera 2020 now comes with the Nissan Intelligent Mobility system but more on that later.
As for details with regards to the 2020 Nissan Almera's suite of entertainment features, there are not many details with regards to that but we are sure that it will be better than the current 6-inch touchscreen found on the 2019 Nissan Almera N-Sport. It has been confirmed though that Apple Carplay and Android Auto will be available.
It's dark and sophisticated too
4. Nissan Almera 2020 Philippines Preview: Engine and performance
Apart from the new tech and the stylish new look, the 2020 Nissan Almera's engine is also a new detail many people are excited for. And who wouldn't as it's a much more powerful 1.6 liter inline-4 capable of making 122 horsepower and 155 nm of torque. Power will still be sent to the front wheels but through a new CVT called the Xtronic. And yes, there's going to be a 5-speed manual version.
The current version, as well as the relatively new N-sport, only makes 99 horsepower and 134 nm of torque. While the current one is alright in-terms of daily driving and fuel economy, the new one will potentially be much more satisfying to drive thanks to the beefier engine.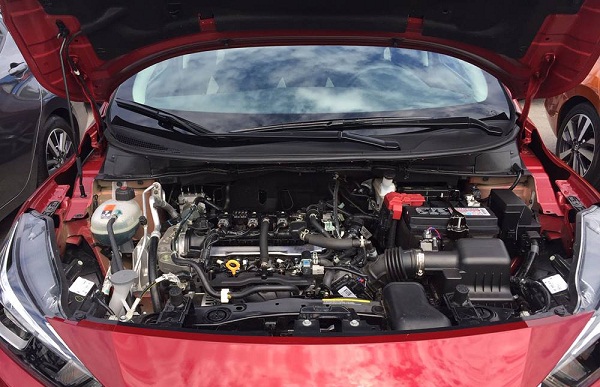 Under the hood of the Almera is a new CVT called the Xtronic
>>> Visit the nearest Nissan dealerships to check out the latest information on the Philippines-spec Almera.
5. Nissan Almera 2020 Preview: Safety
When it comes to safety technologies, the new 2020 Nissan Almera is no slouch as it comes with the Nissan Intelligent Mobility suite which already seen aboard the new 2020 Nissan Terra and on a few other available Nissan models.
What does it do? Well, the Nissan Intelligent Mobility suite is a collection of systems which provides a ton of driver-assist functions like a very useful simulated 360-degree exterior view, rear automatic braking whenever the car detects nearby obstructions, and an automatic emergency braking system that's able to sense pedestrians.
For standard interior safety equipment that's increasingly becoming typical of modern vehicles, the new Almera is also confirmed to come with ABS, EBD as well as a lane departure warning and cruise control.
With regards to more details on the more passive side of things like airbags and whatnot, we'll just have to wait a bit more for that.
Nissan Intelligent Mobility Overview
>>> Related: Which Nissan Almera should you buy? [Philkotse Guide]
6. Nissan Almera 2020 Philippines price & release date
Until now, there is still no official information from Nissan Philippines on when the new Nissan Almera 2020 will hit the local stores. Also, We have no words for the Nissan Almera 2020 Philippines price.
If you can't wait for this new sedan, kindly refer to our full price list for the current Almera models available for sale in the market to get your budget well-prepared for the upcoming Almera. 
| | |
| --- | --- |
| Variant | Price |
| Nissan Almera 1.2 MT | ₱657,000 |
| Nissan Almera N-Sport MT | ₱735,000 |
| Nissan Almera 1.5 E MT | ₱735,000 |
| Nissan Almera N-Sport AT | ₱824,000 |
| Nissan Almera 1.5 E AT | ₱824,000 |
| Nissan Almera 1.5 V AT | ₱900,000 |
| Nissan Almera 1.5 VL AT | ₱933,000 |
>>> Refer to our Nissan Almera price Philippines list for details on the monthly payments
7. Nissan Almera 2020: Frequently Asked Questions
Q: What is the Nissan Almera known as in other markets?
The Almera is known to have different nameplates all around the world, such as Versa (North America) and Sunny (Vietnam and India).
Q: What is the unique selling point of the Nissan Almera?
The thing that Nissan boasts in this Almera is its cargo or trunk space which is rated at 490L. In comparison, the Toyota Vios' cargo space is measured at 478 liters while the Mitsubishi Mirage G4 has measly 450-liter cargo space.
Q: Does the Nissan Almera come equipped with an infotainment screen?
For cost-cutting measures, all Nissan Almera doesn't come with an infotainment screen. Instead, the Almera variants are installed with a 2-DIN AM/FM with MP3 function and AUX-in except for the 1.2-liter base variant that has a dealer option for the audio system.
Q: Which Nissan Almera variant comes with leather upholstery?
Only the top-spec Nissan Almera VL gets leather upholstery, all other variants use a fabric seating material.
8. Nissan Almera 2020 Philippines Preview: Conclusion
Here in the Philippines, it is a fact that the subcompact market segment is one of the most competitive. Currently, Toyota dominates the game with the 2019 Toyota Vios and the 2020 Toyota Corolla Altis. Coming in close is the new Mitsubishi Mirage G4. There are also new players that are seeking to throw in their lot like the 2020 Volkswagen Santana and the 2020 MG-5.  
With the new improvements made to the 2020 Nissan Almera, we are highly certain that more and more people will notice what Nissan is offering. And yes, one of those things that are undeniably attractive about the 4th gen Almera is the power it makes.
So if you're excited like us, please keep yourself updated with our latest automotive news because more news about the 2020 Nissan Almera might just pop up anytime and you do not want to miss it!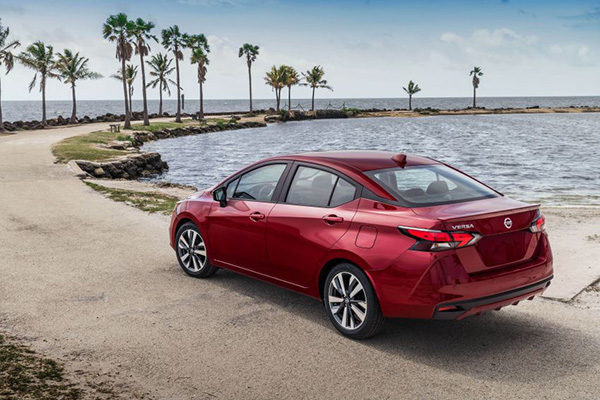 So, do you think that the new 2020 Nissan Almera might be better than the current model?


Cesar G.B. Miguel
Author