Read to know things to consider and the types of truck bed covers that will best fit your lifestyle
I think I may have already mentioned it before but I'll say it anyway – besides old school muscle cars, one of the vehicle types that fascinates me are "trucks" or most commonly known as "pick-ups". I first loved the old school Ford truck used by Bella Swan in the Twilight movie series and since then, I have thought of women owning pick-up trucks as sexy and powerful.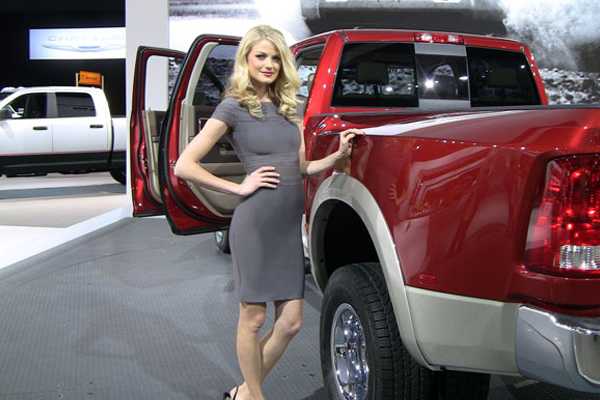 Women that drives or own pick up trucks really seem to be in control and sexy all at the same time
Another thing that fascinates me when it comes to pick-up trucks is the vast space they offer at the back where you can put all the cargo you need to bring during out of town road trips or even all the stuff you have bought from the market and or the mall.
Unlike in cars, where the space could be limited, pick-up trucks give us an option to put as much cargo as we can without any worries.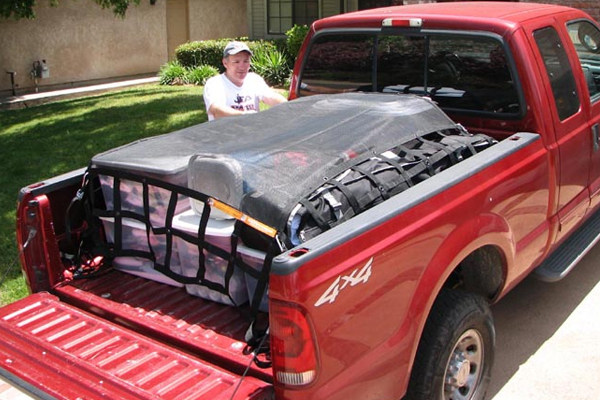 Pick up trucks can haul a lot of cargo on its bed. Good and efficient means for camping and even moving to a new house
Speaking of cargos, of course, when you put stuff in the truck bed AKA "tonneau", it just doesn't end there right? I mean even if you put a truckload of stuff on there, you won't really feel comfortable if they are always exposed to weather and other people.
As drivers and passengers, we also need to make sure that our cargos at the back are safe from sun and rain and won't get carried away in case of strong winds during travel.
Thank God for truck bed covers! Truck bed covers serve as protection over our truck bed cargos from the ever changing and extreme weather conditions as well as people who may have bad intentions of stealing stuff. 
But as pick-up truck owners, how would you choose the best truck bed cover for you? Let's come with Philkotse.com and discuss further.
1. Know your budget
First things first – always know your budget. Knowing your budget will help you determine where to buy and what kind of truck bed cover you can buy that best fits the amount you're willing to pay. 
On the other hand, in case you just have a specific amount allotted for your truck bed cover, you can always seek for cheaper options through other websites as well. Good thing Google is readily available to help you out and give you more options!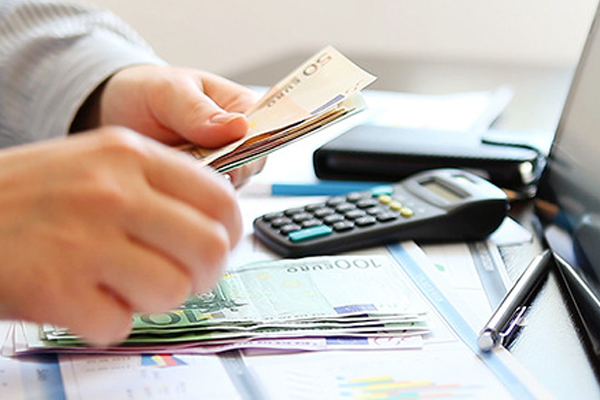 To decide for the truck bed cover you want, you have to have a specific figure in mind that you're willing to spend
>>> Related: 9 seriously cool truck bed organizer ideas you can try today
2. Know the type of truck bed cover you like
Besides the budget, you also have to consider and decide what kind of truck bed cover would you like to have for your pick-up. There are four types of tonneau covers that you can choose from, and they are:
Folding Tonneau Cover
This type of truck bed cover offers convenience and protection at the same time. This will protect your cargo in the truck bed without needing to undergo complicated steps to access any of your stuff when you need them. The folding tonneau cover further comes in two different kinds: hard and soft.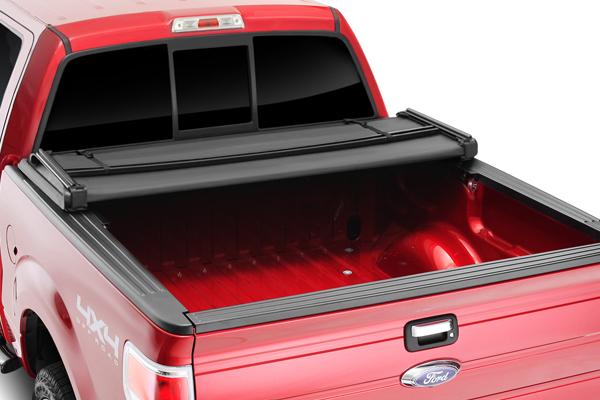 One of your options is the folding tonneau cover, which is light and easy to use
Soft folding tonneau cover is light and more affordable while providing protection to your cargo at the back while hard folding tonneau cover offers extra protection by having the ability to resist cutting. The two only differs in the texture, but both can surely give utmost protection to your truck bed from weather and stealing.
Advantage of folding tonneau covers are they are easy to install and remove, you can also open and close them effortlessly, even singlehandedly to be specific. They are also customizable in folding styles and easily accommodates other truck bed accessories.
Roll-up Tonneau Cover
Affordability and protection combine in this type of truck bed cover. It is said the a roll-up tonneau cover comes in the entry level price, and yet it offers a durable protection for our cargos against weather and thieves. This type of tonneau cover also comes in soft and hard versions.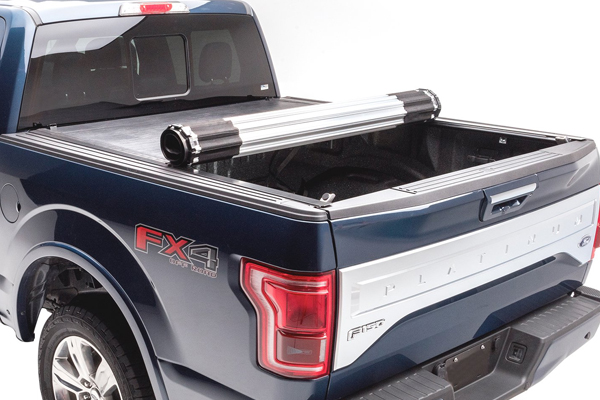 It is said that a rolled up tonneau cover is the more affordable type that gives you full access to your truck bed when needed
Advantage of a roll-up tonneau cover besides the fact that it's affordable, is that it also gives you a full bed access when you need to. It is also easy to install and remove, and comes in different fabrics too – durable canvas, vinyl, leather (lightweight) or aluminum/metal (heavier) – whichever goes with your budget and lifestyle. This type of truck bed cover is also light and low profile that it can improve your fuel efficiency.
Retractable Tonneau Cover
The one-slide truck bed cover. This type of truck bed cover gives utmost protection as it is made from heavy duty materials that make them very hard to penetrate. It is also suitable for modern type of truck owners as it can be customized into a tech-savvy type that it can be opened or closed with just a push of a button.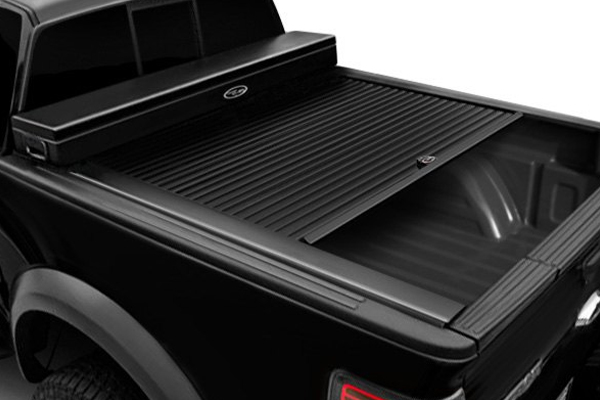 A retractable tonneau cover is made from durable and impenetrable materials
Advantage is that it can be opened in multiple ways, to accommodate large cargos that can be left out in the open while keeping others under cover, it is also aerodynamic and low profile, highly secured and versatile. Its versatility is unbelievable that you can use it as a bed for heavier and larger cargos as it can carry as much as 500lbs of evenly distributed weight.
Hinged Tonneau Cover
The priciest among the tonneau covers discussed above. It can come with factory looks as it can be customized to match the color of your pick-up truck.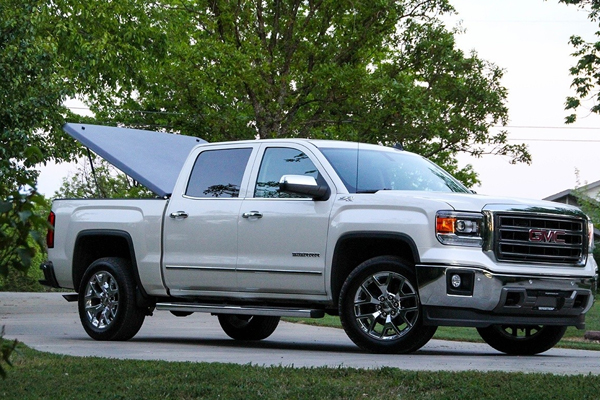 A hinged tonneau cover provides the best protection while matching the color of your vehicle
Advantage would be the color matching to your vehicle, top notch protection from weather and stealing, material options as it can come in different forms like fiberglass, canvas and vinyl, aluminum – all depends on your preference.
Now that we already know the two very important factors to consider in buying your truck bed cover, and the type of truck bed covers that we can choose from, it will be up to you which of these fantastic options would best fit your budget and lifestyle. Regardless which one you choose, the important thing here is that you'd be able to provide your truck bed the protection it needs to last long.
>>> Get more helpful tips and advice for all car owners here


Ivy Kristia Padura
Author