Add a few mods so you can create a distinction from the rest.
There is a notion in the automotive industry that most family cars look boring. Sure, they do get the job of hauling families from point A to B safely and comfortably. But design-wise, a family car is not the type of vehicle that stands out on the road, especially when compared to new and flashy cars today.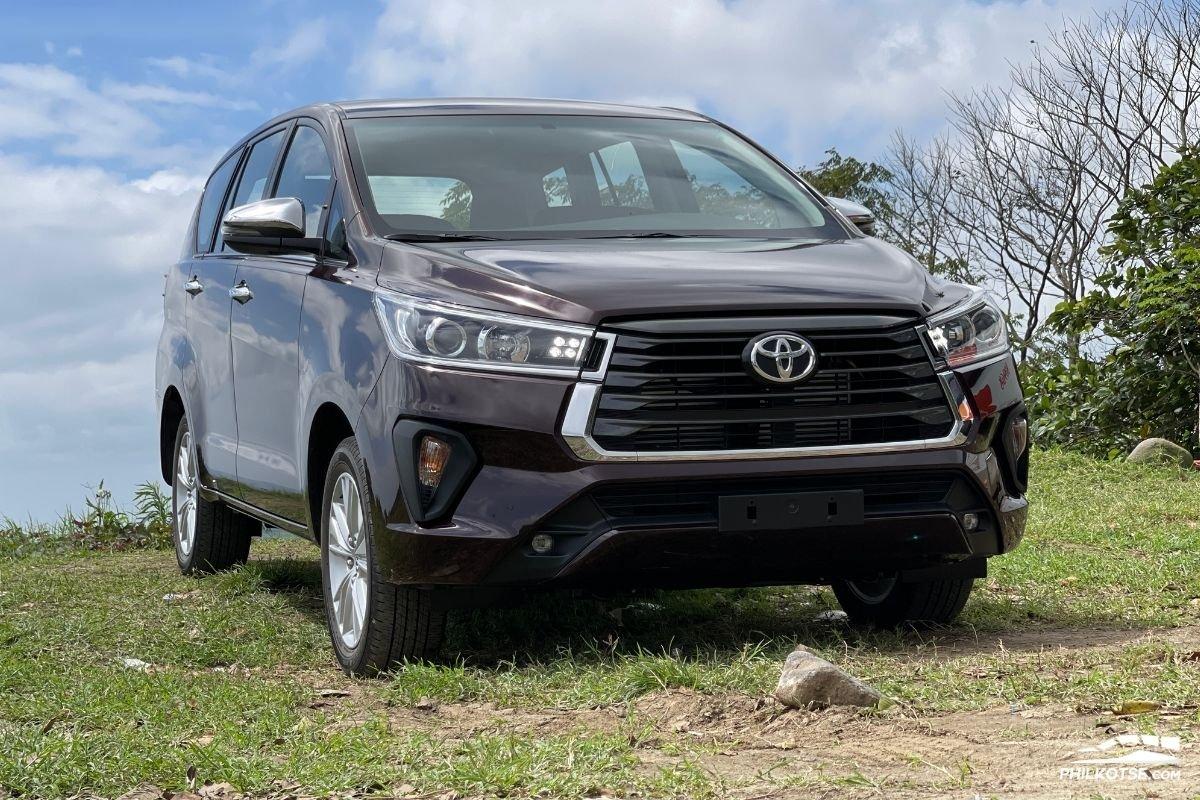 One of the most popular family cars in the Philippines right now is the Toyota Innova 2022. The Japanese MPV is so popular that it managed to sit in the best-selling Toyota units in 2020. It is even featured in many supercar photobombs on Philippine roads in the same year.
Now, due to the popularity and family car look of the Toyota Innova, one can say that a good old modification should help your MPV stand out from the rest. The modification can include enhancements in aesthetics and performance. With this, you will break the common idea of boring family cars.
Without further ado, here are some modified Toyota Innova tips & advice you can try on your family MPV.
Toyota Modified Innova Philippines: Off-road tweaks
What makes the Toyota Innova different from its rivals is the fact that it uses a ladder frame chassis. This type of chassis is more ideal to be used on off-roads compared to a unibody chassis. However, we don't recommend you to take the Innova for off-road driving.
But soon, we could see the 2023 model use a new platform that will transform its chassis to a unibody. It could also discontinue the use of a rear-wheel-drive (RWD) in favor of a front-wheel-drive (FWD), improving its family-car characteristics. 
That said, we suggest that you only get the old models of the Toyota Innova modified to improve their off-road capabilities. You can start with a suspension lift even just for around 50mm. To complement the increased ground clearance, installing off-roading tires should enhance the modified Toyota Innova's off-roading capability. Black-finished wheels should improve aesthetics.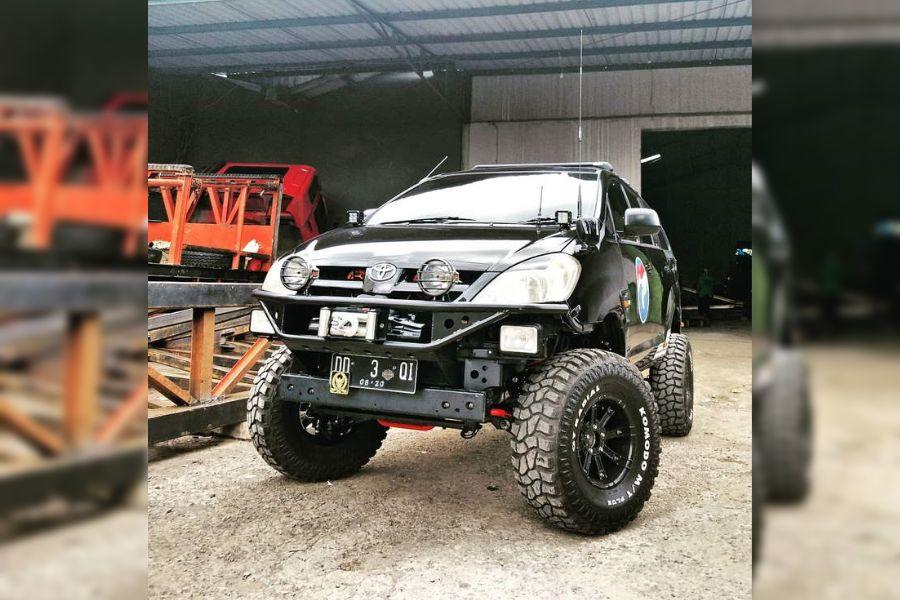 Innova Off-road 
As for functionality, you might want to consider adding a push bar and auxiliary lights for that added off-road look. For you to carry more cargo on the go, you can also install a roof rack. 
To top off the off-road modified Toyota Innova, add protection to the body of your vehicle. One of the modifications you can do to protect your modified Innova is the integration of a skid plate. With this, you won't have to worry about a surface scratching the parts underneath your MPV just in case the terrain gets a bit rough.
Toyota Innova: An MPV for the city
Let's move to the opposite side of the spectrum – a modified Toyota Innova for the city. Considering that only the top-spec Toyota Innova gets LED lighting, this can be your first mod for that city look. An LED setup provides not only bright illumination on the road, but also enhances aesthetics especially if you opt for those with ambitious-looking daytime running lights (DRLs).
If you opt for the base J variant, then you will get the simple-looking 16-inch steel wheels. Fortunately, there are plenty of aftermarket wheels you can try to install on your soon-to-be modified Toyota Innova. We recommend that you get either silver or blacked-out wheels considering that bright-colored wheels are more commonly used by sedans.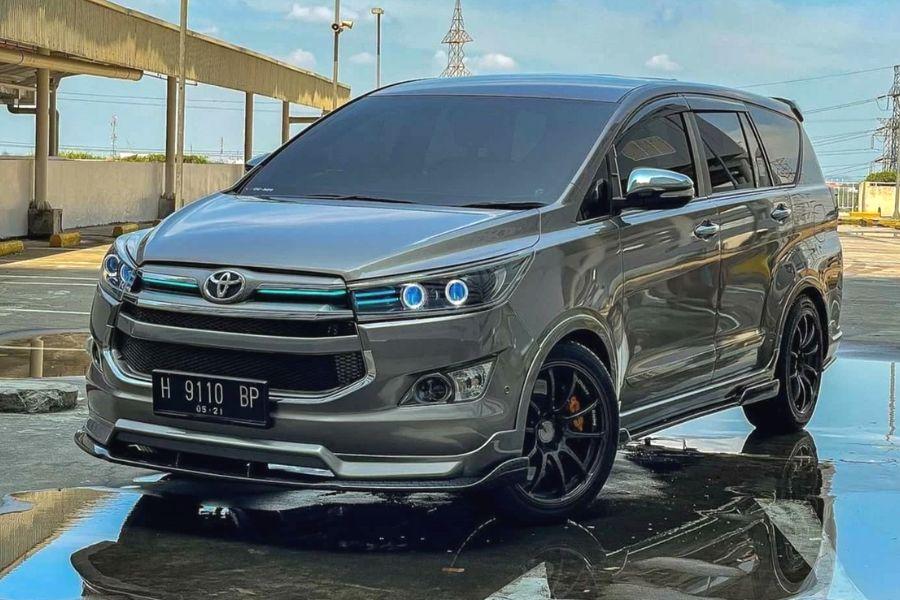 Few mods can change the overall appeal [Photo: Christ Raffael]
Another Toyota Innova modified look you can go for is a wide-body finish. Since the MPV is not installed with black claddings on the wheel arches, side sills, and bumpers, installing wide-body kits should not be too strange. If you dig lowered suspensions, then that modification can go well with the wide-body kits.
Moving to the interior modification for the Toyota Innova, you can maximize the cabin space of the vehicle by either installing a home studio-like modification or an ambitious speaker system setup at the back. You can visit plenty of renowned automotive shops in the Philippines that modify the car model's interior.
Toyota Innova: No in-house mods
Unlike the new Toyota Hilux GR-S and Toyota Fortuner GR-S, the MPV is not offered with a GR-S version, making it impossible for car buyers to get an in-house modified Toyota Innova. Even its smaller MPV sibling, the Avanza, received the Gazoo Racing (GR) treatment in the Indonesian market, showcasing a modded-like finish that amps up its on-road presence.
No official announcement has been made by Toyota Motor Corporation as to whether it will roll out a GR Sport version of the Toyota Innova. Currently, Toyota Philippines (TMP) is offering GR Sport models of the Vios, Corolla Cross, Fortuner, and Hilux. These four versions sit at the top of their respective ranges.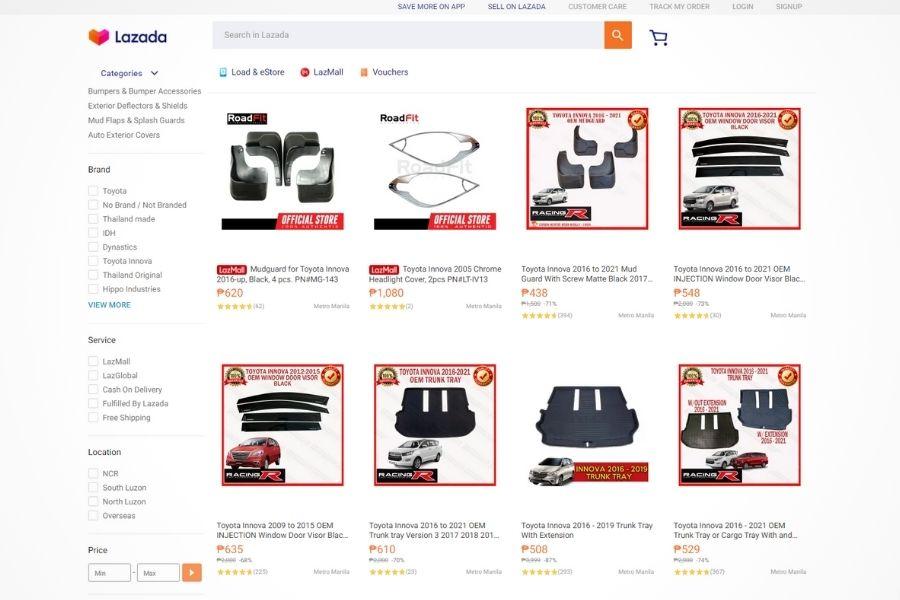 Check out Lazada for Innova accessories
This also includes Toyota Innova accessories from TMP. Most Toyota models available in the local lineup are offered with accessories as an option except for the Innova – at least as of this writing. However, you can still get Philippine Innova accessories online through your preferred e-commerce platform to modify your family MPV.
There are a wide array of accessories in the Philippines online to create a modified Toyota Innova look. You can start with a headlight cover finished in chrome as it is one of the most affordable accessories. This will help outline the sleek headlights of the vehicle to give it more character on the road.
If you have the budget, then you might as well get the complete set of garnishes. The set includes door handles, gas tank cover, headlamp and taillight covers, and fog lamp surround. There are also Toyota Innova interior modification sets including a dashboard cover, rear bumper plate, and more.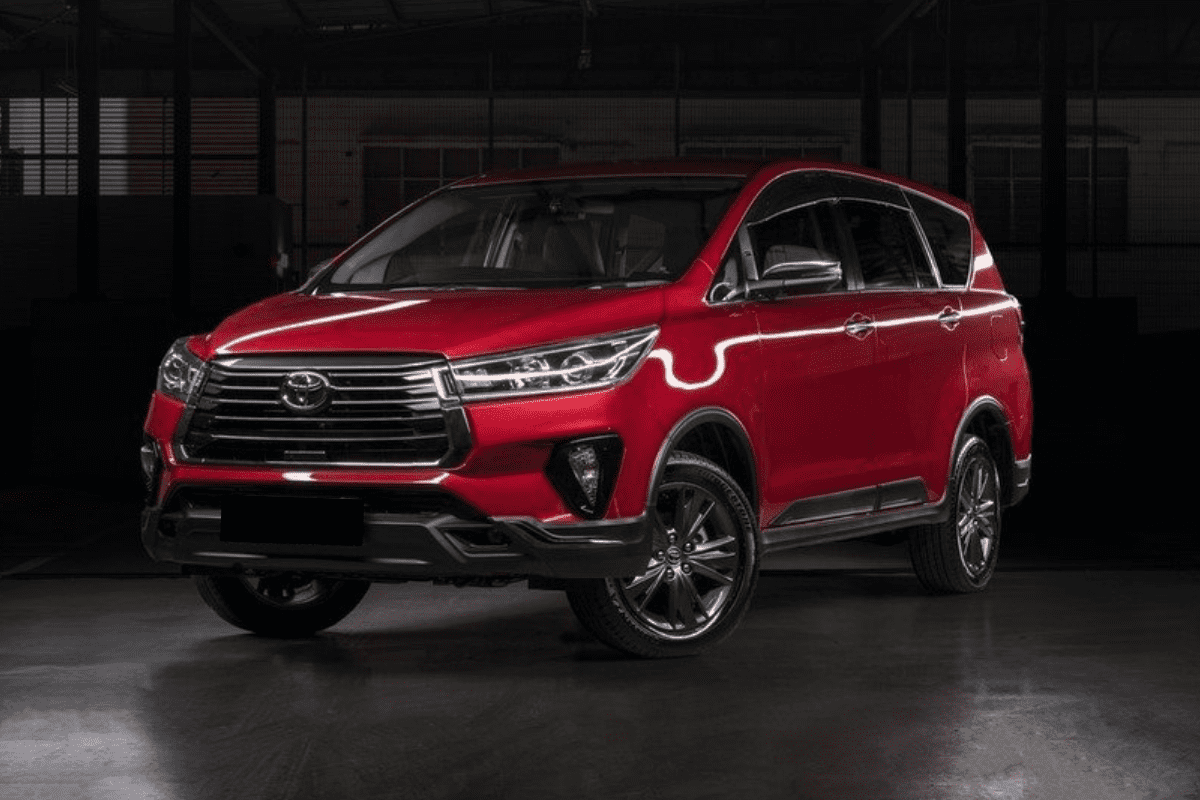 Toyota Innova facelift in Malaysia
But if you want a more well-rounded Toyota Innova modified look, then we recommend that you visit an automotive shop. You can expect to pay around Php 12,000 if you wish your Innova to look different from what it is right now. The price can go high or lower depending on how much you are willing to dish out.
Although the Toyota Innova is already an established model in the country, you can still further improve its aesthetics and performance with the help of some modifications. You can transform the recognized family car look of the Toyota Innova into a flashy and sleek MPV that won't look dated on the road.
Visit Philkotse.com to find out more car mods.

Know more about Toyota Innova 2022

The Toyota Innova is one of the best-sellers from the leading automotive brand in the country, Toyota Motor Philippines. It is a compact MPV that can accommodate seven occupants while other variants have a seating capacity of eight. The Toyota Innova's prices in the Philippines ranges from PHP 1,191,000 to PHP 1,764,000. It has six variants in the market starting with the Innova J, up to the top-spec Innova V.
For the Philippine market, the Toyota Innova 2022 has only one engine option. It uses a 2.8-liter turbodiesel engine capable of producing up to 171 horsepower and 360 Nm of torque. Depending on the variant, uses uses a five-speed manual gearbox, or a six-speed transmission. Size-wise, this Toyota-made MPV is 4,735mm long, 1,830mm wide, and 1,795mm in height.It also has a wheelbase length of 2,750mm, and a ground clearance of 178mm.
The Toyota Innova's competitors in the local market includes the Mitsubishi Xpander, Suzuki Ertiga, GAC GN6, and the Maxus G50.

Rex Sanchez
Author
Recent posts