Some ideas on how to modify the old but great AE92.
The sixth-generation Toyota Corolla AE92 (E90), aka the "Small Body" is a simple and affordable car that helped further spread the marque's global fame. Here in the Philippines, this generation of the well-known Toyota sedan model was released way back in 1989. And until this very day, they are still a fairly common sight on local roads.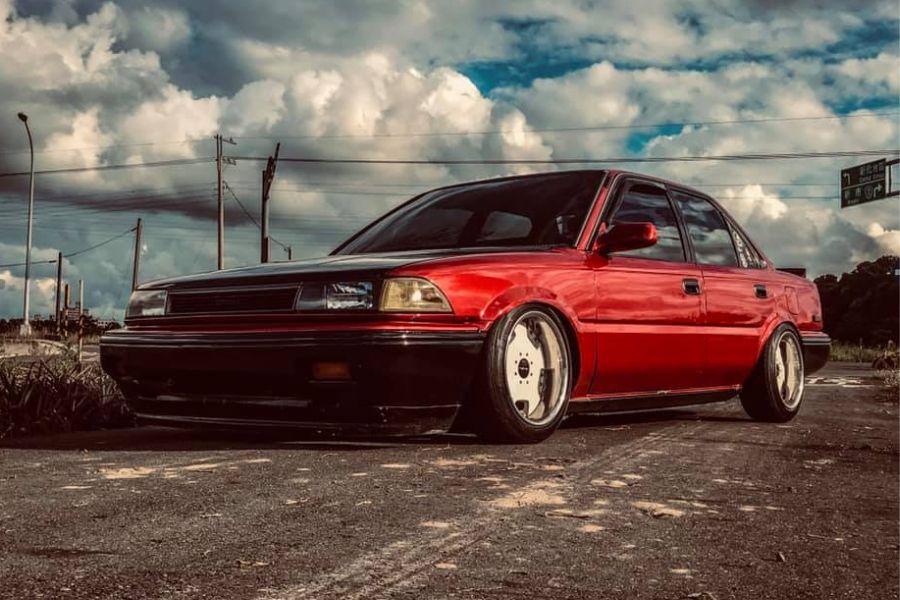 With the right mods, even the old Corolla AE92 "Small Body" can look great. [Photo Source: Taiwan Toyota AE92 Corolla Club]
That said, the brand managed to sell droves of this model. The car in question however, is a plain, boxy-ish sedan that was designed to get you from A to B with no frills or thrills. So what can you do to have your Toyota Corolla small body modified? Well, here are some tips & advice.
Toyota Corolla Small Body Modified: The usual mods 
Like most old Japanese branded sedans, the Toyota Corolla Small Body has fairly good aftermarket support.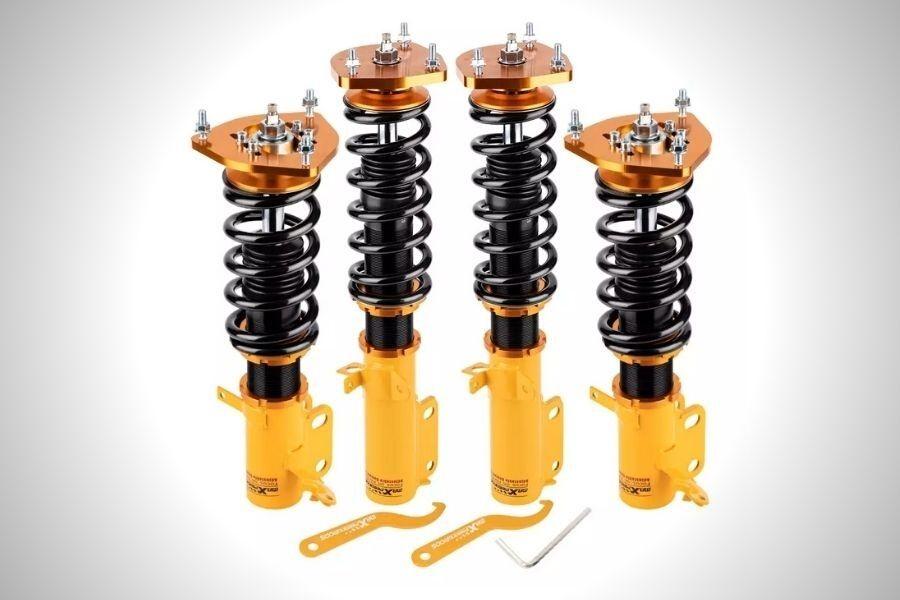 Coilovers compatible with the Corolla AE92 (E90). [Photo Source: Maxspeedingrods]
If you want to modify it for ride height, there are numerous options out there. For lowering springs, there are ones from KYB, King, Fensport Performance, and many other brands. For coilovers, there's maxpeedingrods, ISC Suspension, and BC Racing. 
To match your lowered Corolla Small Body, you might want to grab a set of aftermarket wheels. For this, we recommend a 15x8 wheel size with 0 offset for a flush look. Do note though that as we've mentioned in our modified Toyota Wigo article, there are many kinds of wheel fitments out there, so pick one that strikes your fancy.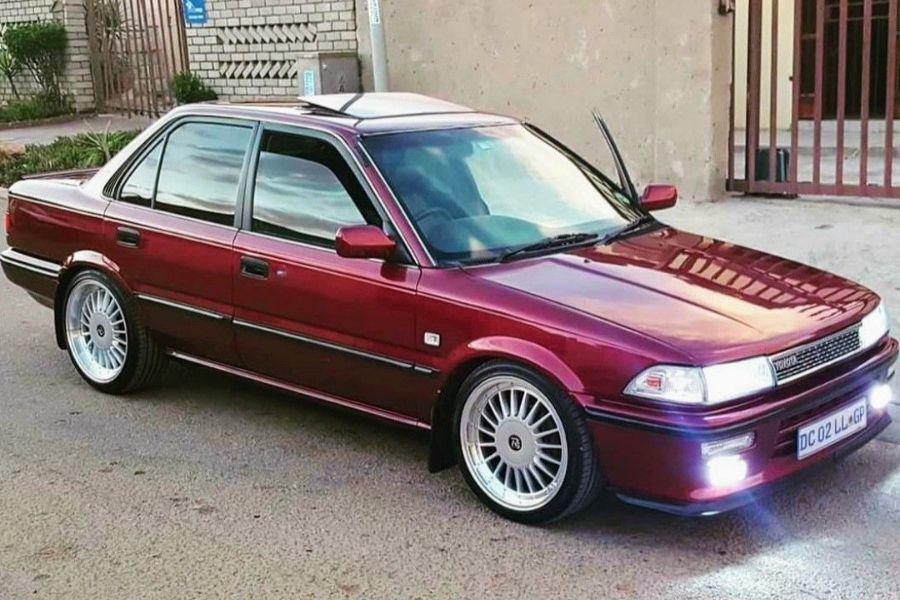 A Corolla AE92 with a flush wheel fitment [Photo source: Евгений Иванович]
For 15x8 wheels, there are numerous brands that can provide this. There's of course, ROTA with the Grid series, Flush series, and many others. If you have the resources, there's the XXR 531, the Konig Hexaform, as well as the ones from MST. 
Toyota Corolla Small Body Modified: Restoration 
As an old car, the Toyota Corolla Small Body 2021 you might have or think of getting might need some restoration. You might even need to replace some pieces like its bumpers, doors, etc. Thankfully, there are some shops in the Philippines that can outright fix those. If not, do remember that this Toyota is still fairly popular and so spare parts for it can be easily found in places like Banawe, Quezon City. 
As a side note, the Corolla Small Body, as per its name, is thankfully not that large. As such, costs for repainting its entire body might be more affordable than say, your typical modern-day crossover. 
Lastly, you might want to check for rusted out chassis parts before giving it more mods or even driving it around. Better be safe than sorry.
Toyota Corolla Small body: JDM flavor 
Another option is a Toyota Corolla small body modified to look like one of those Japan-only variants (JDM). We're talking about making it look like the Corolla Levin AE92 GT Apex, or giving it the AE95G "Sprinter Carib" front fascia.  
There's also the famed Corolla Sprinter Trueno GT-Z, but do note that it might be difficult to make an ordinary Small Body Corolla look like the latter. The Trueno GT-Z, after all, comes with pop-up headlamps.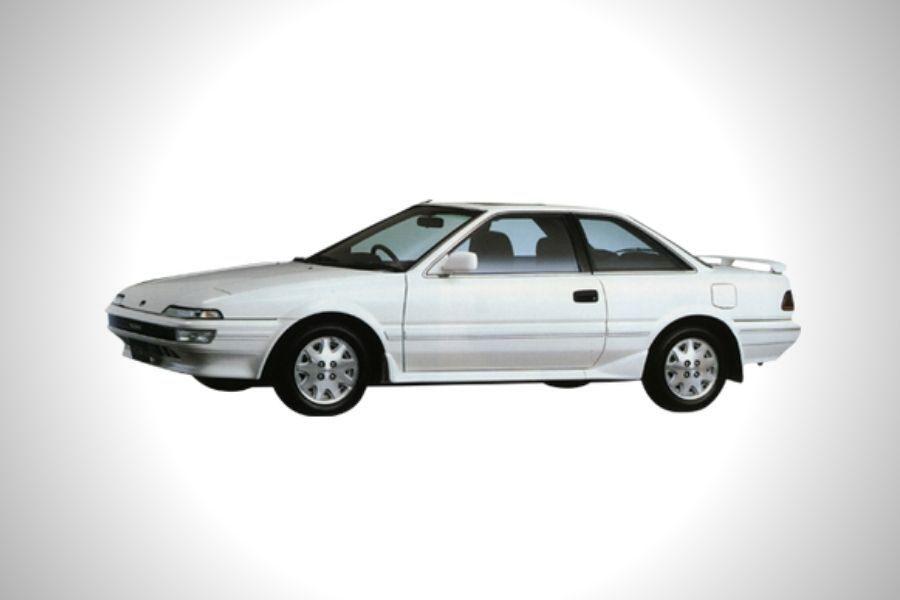 The AE92 GT-Z. Theoretically you can turn your AE92 sedan to look like this, but it's going to be expensive
For this direction in modifying your Corolla Small Body, you might want to check out Facebook groups that sell imported surplus bits and parts from Japan. Mind you, this might take some time, and prices on aging and hard-to-find parts for an old car might become pricey in some instances. 
Toyota Corolla Small Body Modified: Swap that engine 
Last but not the least is swapping out the Corolla Small Body's old 1.6-liter mill or 1.3-liter mill. Sure, the Corolla Small Body's stock engine options were economical and reliable, but the 1.6-liter only made 92 horsepower and 127 Nm of torque. The XE made even less than that at 70 horsepower and 101 Nm of torque.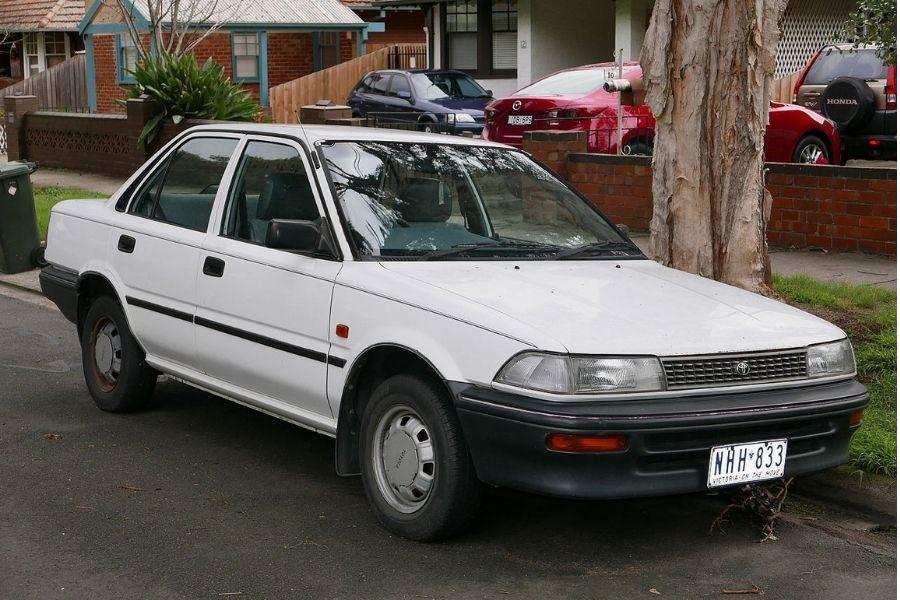 The Australia-spec SE is roughly equivalent to the Philippine-spec XL. It also used the 1.3-liter 2E engine
So, which engine can fit inside a Corolla Small Body's engine bay? Well, there's the high-revving 1.6-liter 4AGE, which is actually quite a popular option for both the Small Body and Big Body Corolla. And yes, this engine was offered in other markets for the Corolla Small Body like the Australia-spec SX and GTi, the Indonesian-spec GTi, and many variants that were sold in Japan. 
In stock form, the 4AGE could make up to 117 horsepower. The Australian version could make more at 135 horsepower. Do note though that there are also lots of ways to squeeze more power out of a 4AGE. For starters, there are numerous aftermarket choices from a wide array of brands for performance-oriented engine bits like stronger pistons, sturdier camshafts, larger radiators, etc.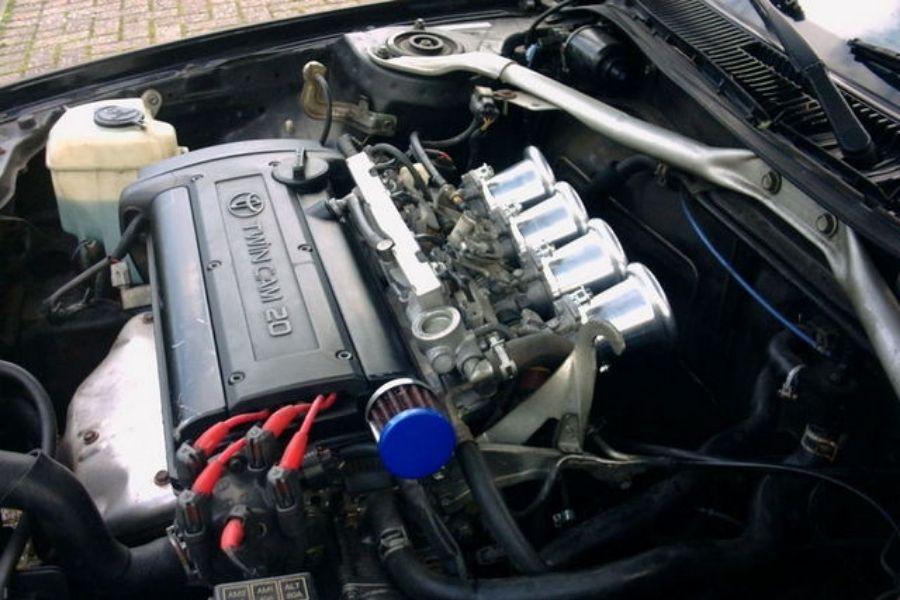 The legendary 4AGE 20V Black Top
Another option is the supercharged 1.6-liter 4A-GZE and the 20-valve versions of the 1.6-liter 4AGE. But mind you, these engines are getting rare nowadays, and you might have to pay a premium for them. Then again, do note that a properly built and tuned 4AGE 20-valve can provide up to 200 to 250 horsepower. That's plenty for a car as light as the Corolla Small Body. 
To build one however, you'll need the base car first right? For that, do check out our car for sale section as well as our site, as it might have several listings of the Toyota Corolla Small Body for sale.  


Cesar G.B. Miguel
Author