There's not much options for performance mods though. 
Introduced back in 2020, the Suzuki S-Presso is currently the most affordable, Japanese-branded city car in the Philippine market. To that end, many have taken on the said model as their new daily driver, and we're also sure that many still are eyeing it to become their next ride.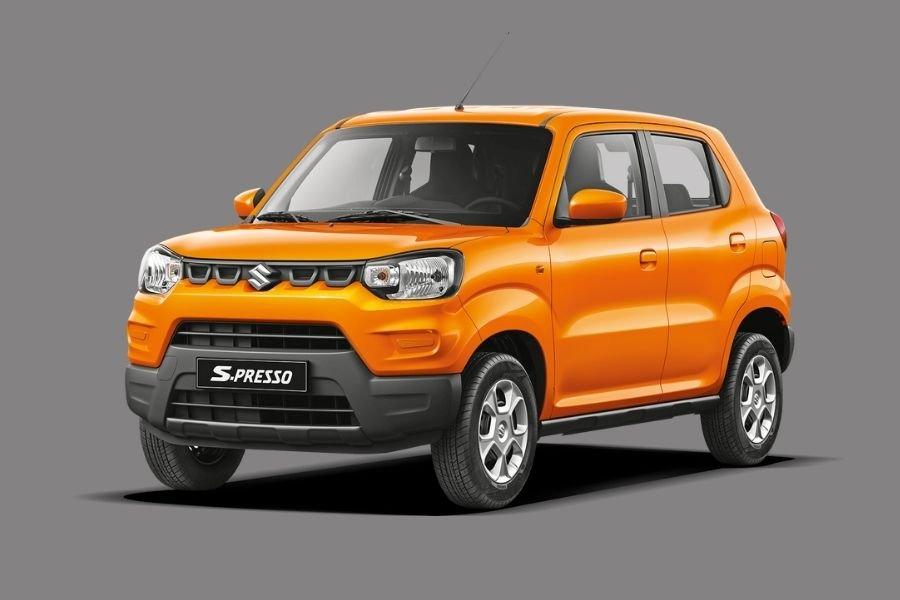 The Suzuki S-Presso in stock form
This brings us to the fact that the S-Presso, as cute as it is, is a bit plain. So how can one spice it up? Well, here are some tips & advice.
Suzuki S-Presso Modified: Some considerations 
As with most new models, the S-Presso doesn't have much in the way of aftermarket support. Yes, this Suzuki model might indeed have some available aftermarket bits in the future, but it won't be as large as other older, larger models.  
Also note that affordable economy city cars like the Toyota Wigo, Suzuki Celerio, Kia Picanto do not have that much aftermarket support as well. Furthermore, the S-Presso and city cars that fall within similar price points were developed to be affordable. This means that most companies might not gamble on producing dedicated performance parts for it.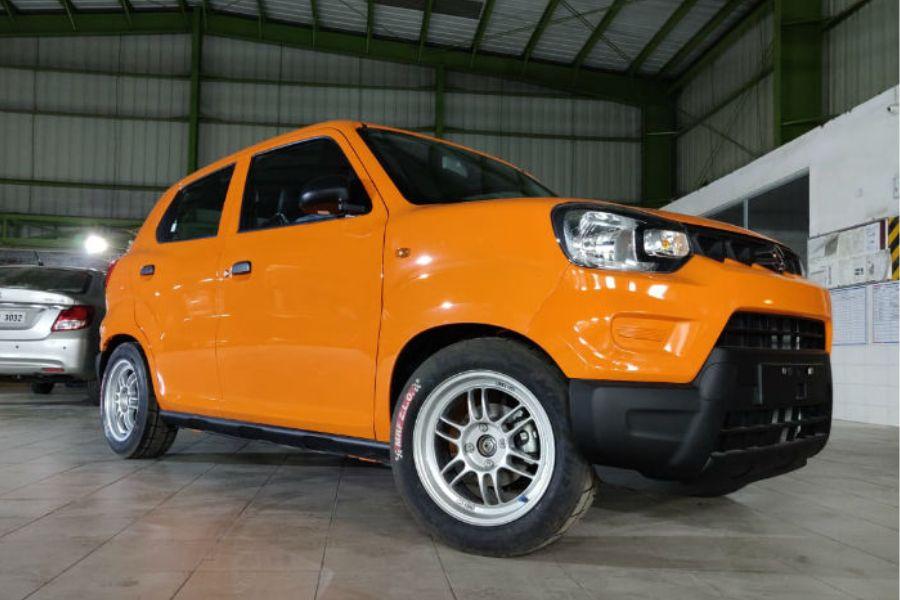 A lowered S-Presso with Enkei wheels [Photo Source: AM Racing]
Suzuki S-Presso Customized: To lower or not? 
As it is in stock form, the S-Presso boasts one of the most generous ground clearances among city cars today. As such, it won't have problems dealing with moderately sized road obstacles and speed bumps. Then again, this means that it has a high center of gravity, and that's not something you'd associate with a nimble, good handling car. 
We're not saying that the S-Presso handles bad mind you, but then again it could be improved by lowering it. Today, available options for doing this are through lowering springs. If you're looking for coilovers for the S-Presso though, that might be harder to find. 
So far, we've found Tein sells the S.Tech lowering springs that's compatible with the S-Presso, and it costs somewhere around Php 12k to Php 15k before taxes and shipping.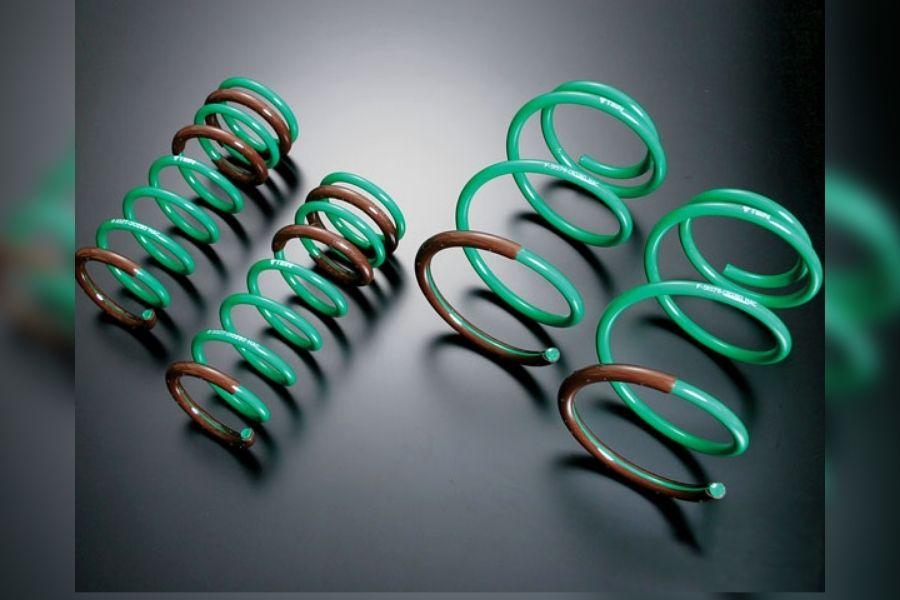 Tein S.Tech lowering springs [Photo source: Tein]
As mentioned though, one of the strengths of the S-Presso is its generous ground clearance. Its high ride height is also great for providing the driver good forward visibility. Lowering the car will then negate those advantages. 
Suzuki S-Presso Modified: Aftermarket wheels 
Being an affordable vehicle, the stock Suzuki S-Presso 2021 comes stock with a set of 15-inch steel wheels. Some might like steelies, but we're sure that a good portion of you reading this might prefer a set of stylish alloy wheels. 
For this, the usual brands that we've mentioned can cater to your needs. There's Rota Wheels, Enkei, Onyx, and pretty much any wheel brand that can provide a 14 to 15-inch wheel with a similar bolt pattern to the stock S-Presso's wheels. 
Suzuki S-Presso Modified: Official Accessories 
For a Suzuki S-Presso modified to look slightly better or more unique, Suzuki Philippines has got you covered. That's because the marque offers genuine Suzuki accessories for the S-Presso. These include exterior bits like door visors, a front faux skid plate, a roof-mounted rear spoiler, wheel arc claddings, and many other garnishes.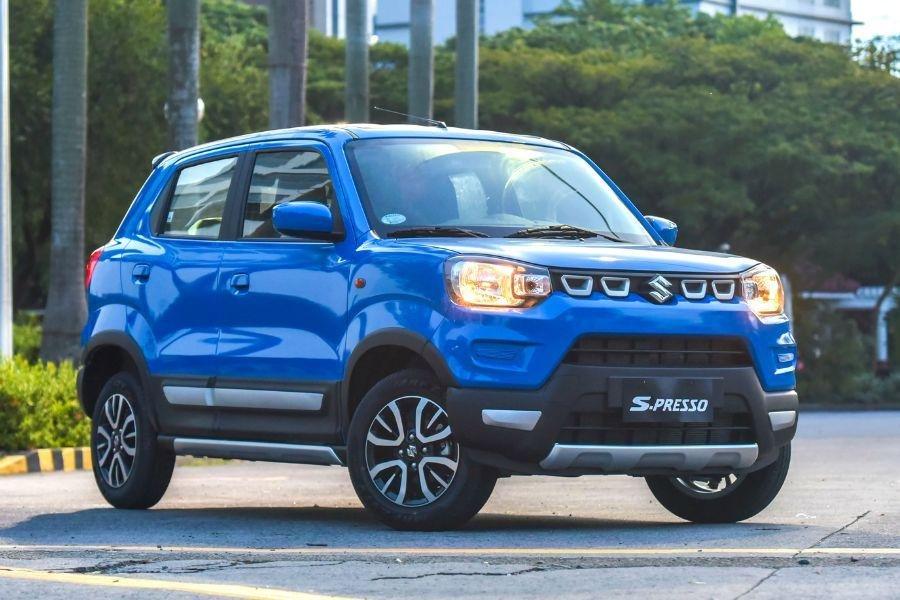 You might also like the fancier S-Presso Special Edition which is priced at Php 568k
Also available for the interior are genuine Suzuki S-Presso door sill guards, a silver-colored center console louver, door car ornaments, etc. 
To summarize, the S-Presso might not have much aftermarket support at the moment, but one can still find plenty of options for exterior appearance, and for its wheels. You might think that those aren't much, but you can trust us that those can improve the S-Presso's style factor by a wide margin. 
If you want more car modding guides, stay here on the largest automotive portal in the Philippines. 

Know more about Suzuki S-Presso 2022

The Suzuki S-Presso is a five-seater city car. In the Philippines, it has three available trims. These are the S-Presso GL 1.0 MT w/ Alloy Wheels and the S-Presso GL 1.0 Special Edition MT. Their price ranges from Php 563,000 to Php 588,000.
Size-wise, the S-Presso has a length of 3,565mm, a width of 1,529mm, and a height of 1,565mm. It also has a ground clearance of 180mm.
Locally, the S-Presso competes against the likes of the Toyota Wigo, Mitsubishi Mirage hatchback, Honda Brio, among others.

Cesar G.B. Miguel
Author
Recent posts