Supercharge it, or turn it into an even more capable off-roader. 
Relative to other off-road capable SUVs, the Suzuki Jimny 2021 is tiny. Then again, it is touted as one of the best off-road vehicles that you can buy today. And for this reason, it has become more common on local roads.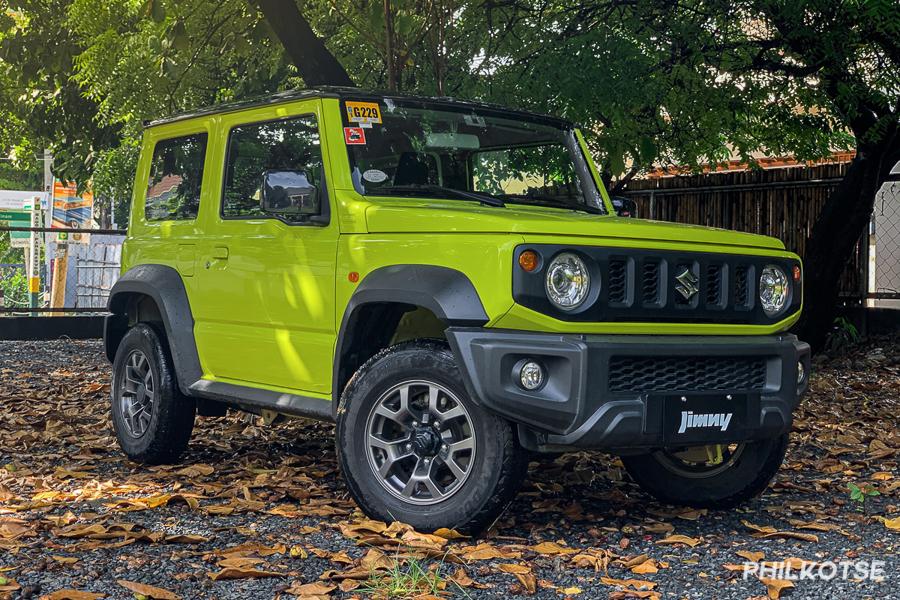 A stock Jimny is already a burly little beast
With all that said, how can you get your Suzuki Jimny modified? How can one make it more unique or more capable off-road? Here are some tips & advice.
Suzuki Jimny Modified: The swag mobile 
As it is in stock form, the Jimny's boxy retro-modern design has been described as macho and cute. For those who want to make it stand out more though, there are several Jimny body kit options for you.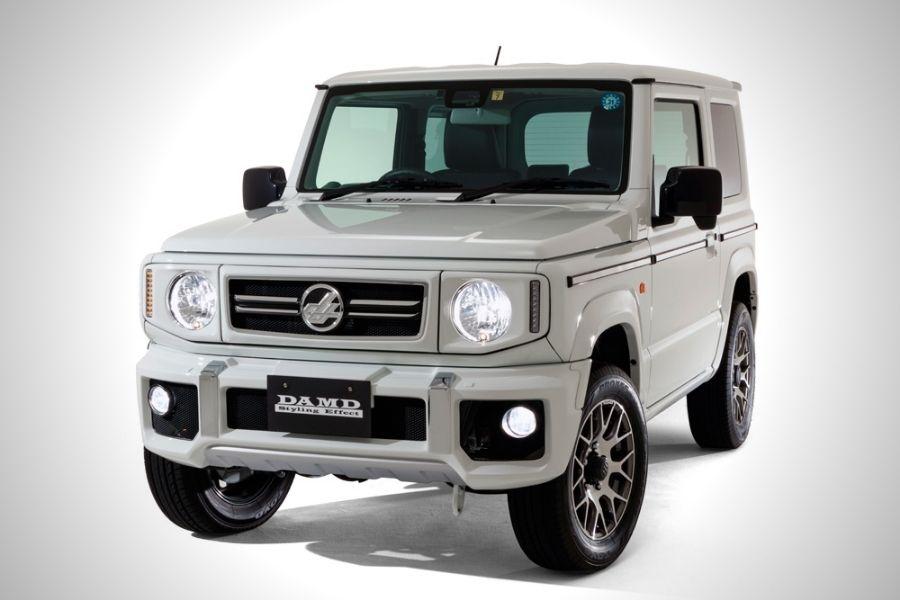 The Jimny G-Wagon kit from DAMD [Photo source: DAMD]
For instance, there's the popular Jimny G-Wagon kit from DAMD. As the name implies, it will turn your cute little Jimny into a miniaturized version of the famous Mercedes-Benz G-Class. Locally, this kit can be had for around Php 330k, and it includes a set of wheels. 
Another option is the DAMD Little D kit. Instead of the G-Class, this kit will transform your Jimny into a smaller version of the Land Rover Defender. Compared to the Jimny G-Wagon kit, the Little D kit is slightly more affordable at around Php 230k.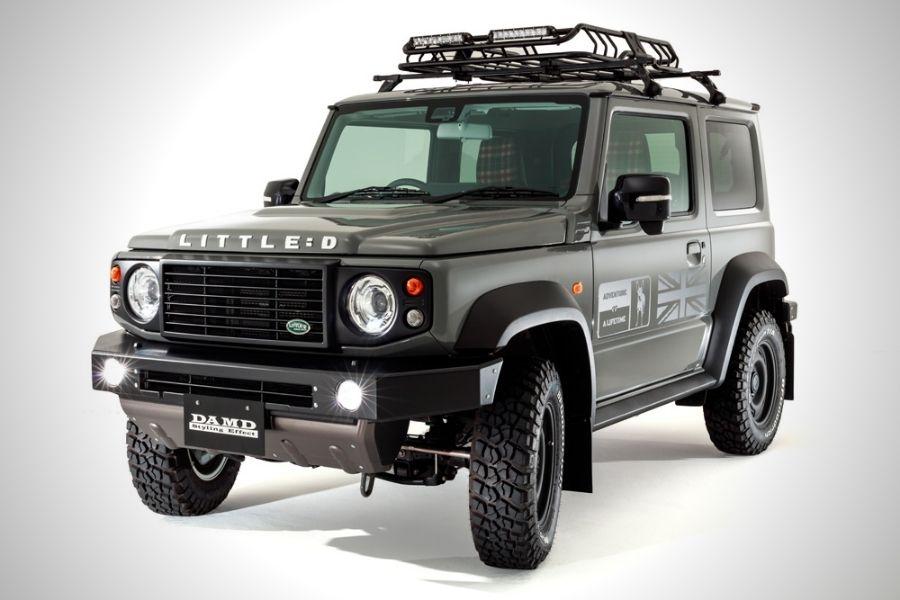 The "Little D" body kit from DAMD [Photo source: DAMD]
Suzuki Jimny Customized: The off-road route 
The Jimny is already quite capable off-road, but only to a certain degree. For those who want to turn it to a serious off-roader though, we recommend a suspension lift kit, bash plates and guards for the engine, the transfer box, and the transmission, a winch, and rocker rails to protect its doors. 
Moreover, you might want to upgrade to beefier off-road tires. For the wheels, you can stick to the stock ones, but there are also aftermarket ones you'd want to consider if you're also aiming to improve its looks.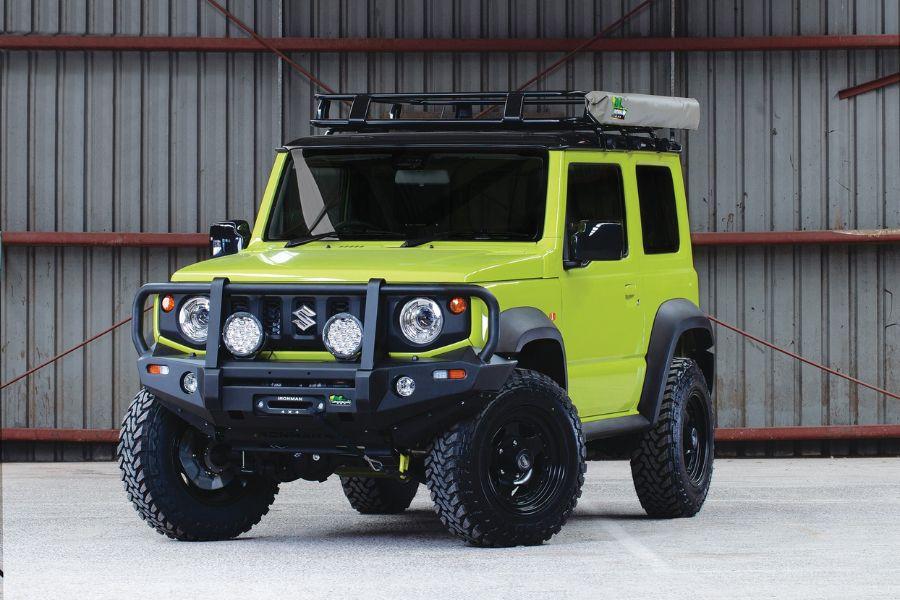 A fully kitted-out Jimny off-road build by Ironman 4x4 [Photo source: Ironman 4x4]
According to the bigjimny forum, they also recommend an ARB differential breather and a snorkel. The former can ensure proper air pressure venting in your drive train, while the latter can keep water from entering the engine internals. As said in the forum though, these aren't essential for a good off-road build and one should only consider them if they plan on fording rivers or taking on floods. 
Suzuki Jimny Modified: Pedal to the metal 
At maximum, the stock 1.5-liter inline-4 engine that the Jimny uses can produce a maximum of 101 horsepower and 130 Nm of torque. As such, it isn't a fast vehicle by any stretch. So if you want to, there are actually a couple of mods that can help squeeze more out of the said engine.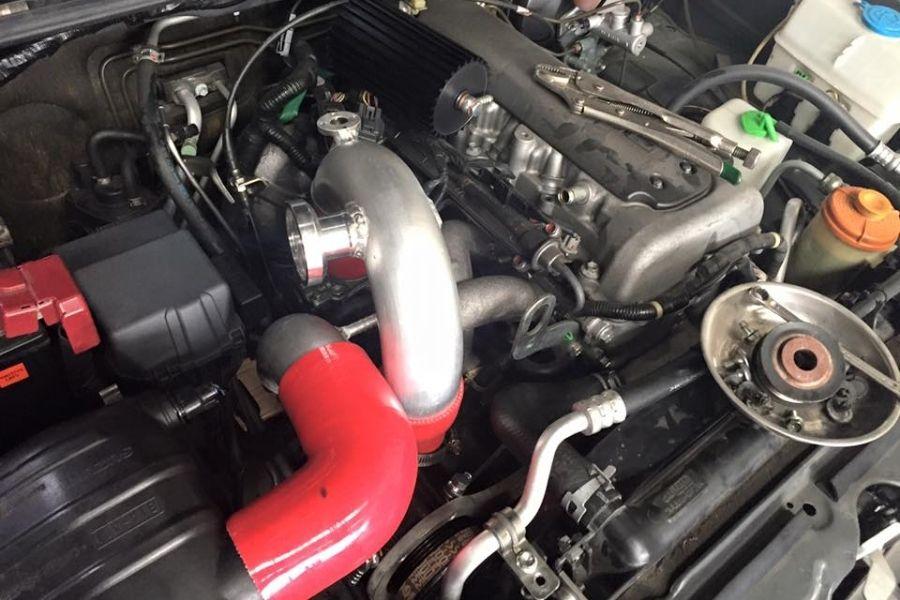 A Jimny being installed with the Speedlab supercharger kit [Photo source: Speedlab]
Chief among these is a supercharger. There are numerous brands and shops that offer this, and one of the local ones is Speedlab. This modification however, comes at a hefty Php 195k. It's pricey, but the kit they're selling already has all the things you need to safely get an additional 40-to-45-wheel horsepower out of the Jimny's 1.5-liter mill. 
Those are the possible modifications you can do to the Suzuki Jimny. Mind you, there are many more accessories and mods for this model, but the ones listed here will hopefully point you in the right direction.  
For more car modification guides and car buying and selling guides, keep it here on Philkotse. 

Know more about Suzuki Jimny 2022

The Suzuki Jimny is a 4x4, ladder-frame mini-suv. In the local market, this model is available in four different variants. There's the GL 1.5 MT, the GL 1.5 AT, the GLX 1.5 AT (Monotone), and the GLX 1.5 AT (Two-tone). Their prices range from Php 1,170,000 to Php 1,285,000.
Under the hood, the Suzuki Jimny uses a 1.5-liter inline-4 gasoline engine capable of producing up to 101 horsepower and 130 Nm of torque. The entry-level GL variant may come with a five-speed manual gearbox, while the GLX exclusively uses a four-speed automatic transmission. All then come with the Suzuki 4x4 All Grip Pro drivetrain.
Size-wise, the Suzuki Jimny has a length of 3,480mm, a width of 1,645mm, and a height of 1,725mm. It then has a wheelbase length of 2,250mm, and a ground clearance of 210mm.
Locally, the Suzuki Jimny technically doesn't have direct competitors. Then again, the closest off-road focused recreational vehicles available locally is the Toyota FJ Cruise and the Jeep Wrangler. Size-wise though, the Jimny is more in line with the Hyundai Kona, MG ZS, Geely Coolray, Kia Seltos, Chery Tiggo 2 Pro, Mazda CX-3, among others.

Cesar G.B. Miguel
Author
Recent posts