Its fuel pump is an infamous issue.
When Mitsubishi Motor Philippines Corporation (MMPC) launched the Xpander in the country, it didn't have a hard time finding its place in the market. (You can check the latest Mitsubishi Xpander price Philippines on Philkotse) It instantly became one of the best-selling Mitsubishi units in the Philippine lineup alongside the Mitsubishi Mirage G4, and the Mitsubishi L300.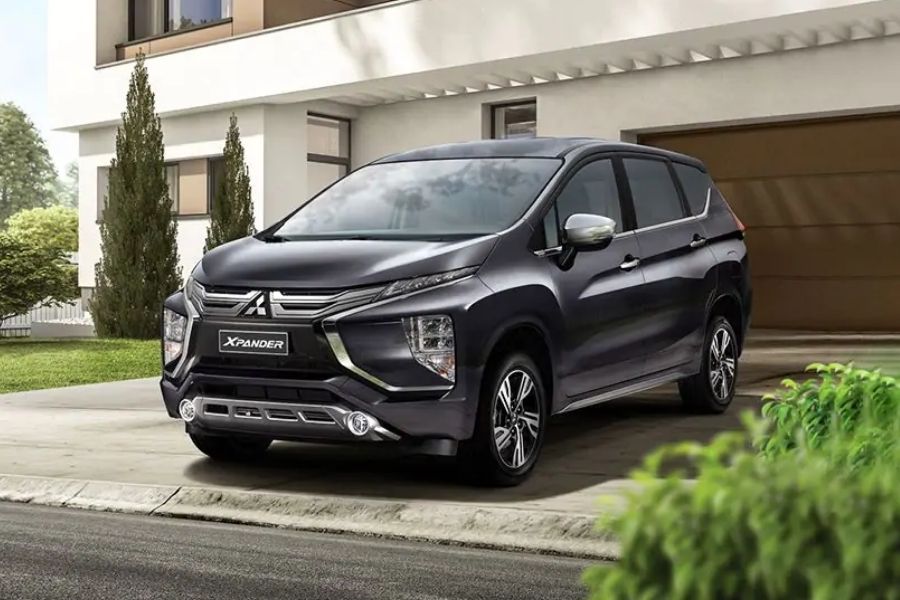 Mitsubishi Xpander MPV
But just because a model is selling well, doesn't mean that it is unlikely to run across faulty components. The Mitsubishi Xpander has problems and issues as well that can further damage other car components if these are not diagnosed and taken care of as soon as possible.
With that being said, let's tackle some of the common problems Mitsubishi Xpander owners experienced in driving the 7-seater MPV, whether used as a daily family vehicle or a dependable business mover We'll have also listed down some fixes you can try that could save you some time and money.
Mitsubishi Xpander: Common Problems
Fuel pump
Perhaps the most heard of issue or problem of the 7-seater Japanese MPV in the country is its faulty fuel pump. The Mitsubishi Xpander fuel pump issue has been a topic among car owners that have gotten to the point where MMPC itself stepped in and recalled the vehicle's fuel pump problem.
The Japanese automaker, however, did not disclose the full details regarding the faulty fuel pump of its MPV. It only asked owners to coordinate with their nearest Mitsubishi dealerships so the proper fix can be undertaken. Owners shared that their unit is stalling at a certain speed on highways, while some are having difficulties in starting the engine.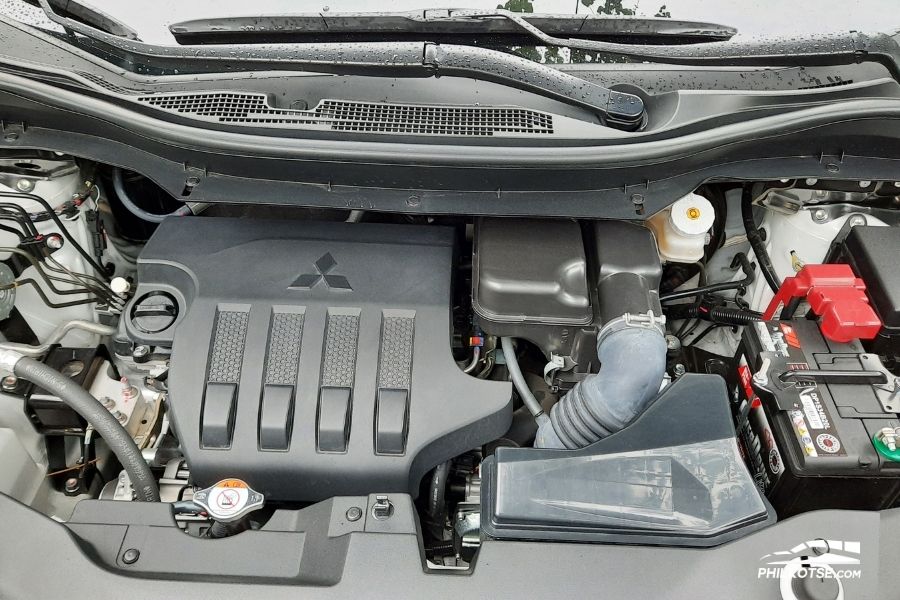 The Xpander uses a 1.5-liter engine that makes 103 hp and 141 Nm of torque
A fuel pump is responsible to send the right amount of fuel into the combustion chambers from the fuel tank. Without it, the engine will stall due to a lack of power to keep the engine components cranking. This can be experienced as well even at a startup where the fuel pump couldn't deliver fuel to the engine.
If your Mitsubishi Xpander has fuel pump issues, it can cause to disrupt the vehicle's fuel efficiency rating. A faulty fuel pump will affect the air-to-fuel ratio as the component couldn't keep up with its ideal pressure operation. As such, sensors in the fuel system will read the pressure wrong and will send more fuel than it is supposed to.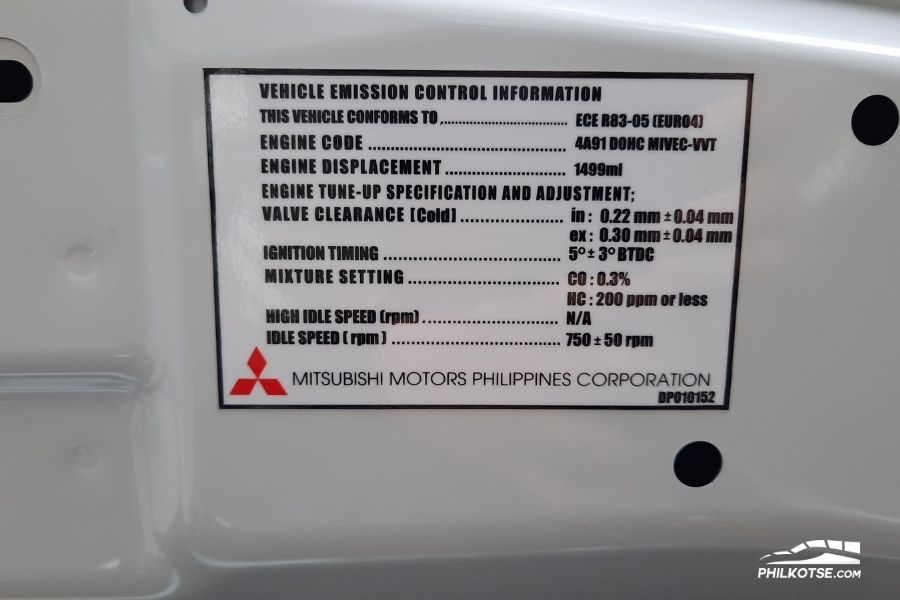 The 7-seater MPV's Emission Control Information
Aside from all the said faulty fuel pump causes, an Xpander with fuel pump issues will damage other components due to its accumulated debris and corrosion. If it is not fixed as soon as possible, you might have to pay for more than just a new fuel pump.
Fuse box
As said earlier, common Mitsubishi Xpander problems include the difficulty in starting the engine. Well, a faulty fuel pump is not the only cause of the said difficulty, but also a faulty fuse. A fuse protects the components of the 7-seater MPV from surges of electricity by acting as a pathway for electric flow.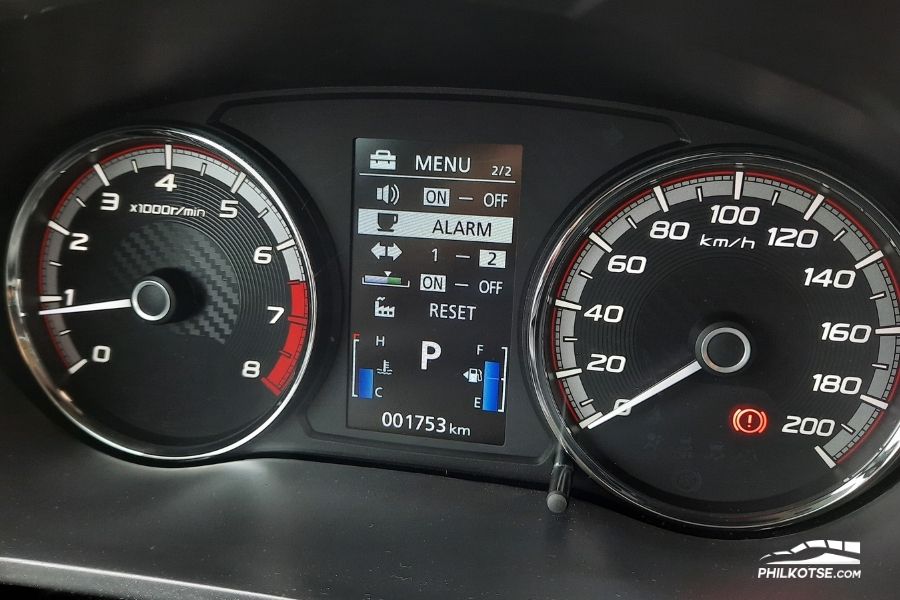 Check your fuse box if the Xpander doesn't have power
It will blow up once it detects an excessive amount of current flows through the circuit, hence saving other electrical components in receiving the abnormality in current flows. Mitsubishi Xpander owners shared that difficulty in starting due to a faulty fuse is somewhat a common problem they encounter to the point that the fuse box is the first thing they look at.
A faulty fuse even causes the Mitsubishi Xpander's 4-speed automatic transmission to not shift to other gears such as Reverse and Drive. This transmission is available on the MPV's GLX Plus, GLS, and Cross variants, while the baseline variant uses a 5-speed manual transmission.
Mitsubishi Xpander: Troubleshooting
How to fix faulty fuel pump
If your Mitsubishi Xpander is not sending enough fuel to the engine due to a faulty fuel pump, you can first inspect the fuse box to see if the fuse for the fuel pump is intact. It could be loose so you can simply try pushing it back into place. But check first if the fuel pump fuse hasn't blown yet or else it won't work regardless of how many times you try to reconnect it.
The next thing you might want to try is to inspect your vehicle's fuel filter. If it is clogged, then the fuel pump will have a more difficult time sending fuel to the combustion chambers. You could also use a fuel pressure gauge to see if the fuel pump is still delivering pressure in the fuel line.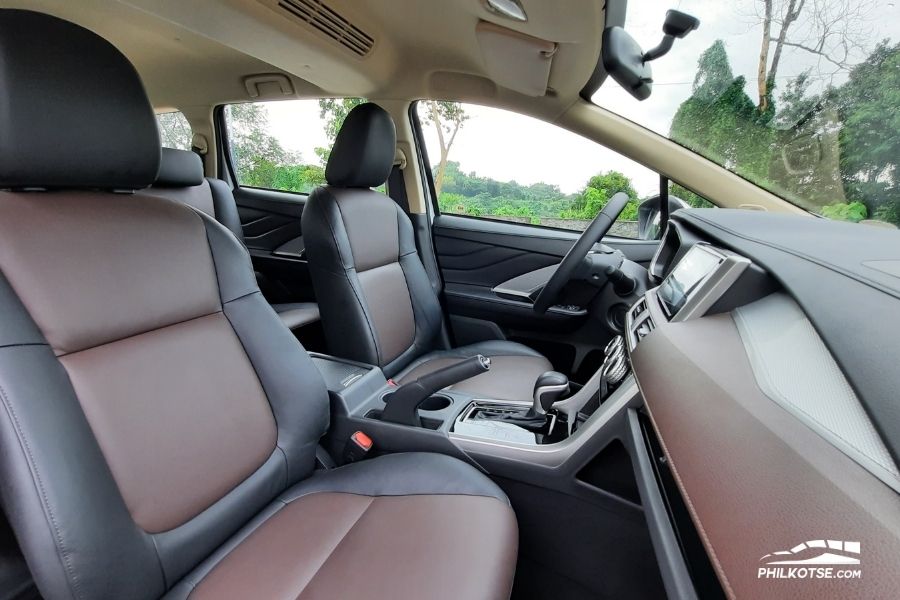 The Mitsubishi Xpander is overall a good family car
If none is working, then you might want to consider replacing your Mitsubishi Xpander's fuel pump with a new one. OEM fuel pumps would cost you around Php 9,000 to Php 11,000. However, you could save some if you decide to buy an after-market fuel pump which would cost around Php 2,000 to Php 4,000.
Note that MMPC is aware of the Mitsubishi Xpander fuel pump issues for the longest time. As such, you can bring your unit to the nearest Mitsubishi dealership instead if you are not confident that you can do want to do the troubleshooting yourself. There you can be assured that well-trained technicians will take care of your MPV.
To prolong the life of your vehicle's fuel pump, you should change your fuel filters regularly. On average, you should replace your car's fuel filter every two years, or 40,000 kilometers. This way, the debris accumulated by the fuel will have a lesser chance of reaching your Xpander's entire fuel system.
>>> See more: Mitsubishi promotion 2022
How to fix fuse issues
Having difficulties in starting your Mitsubishi Xpander could be because of a faulty fuse. To fix it, open the fuse box located below the steering, near the front door side. After you opened the panel and see the fuel box, you will see a huge yellow fuse on the right-hand side of the circuit. Push it back to place and give the ignition a go.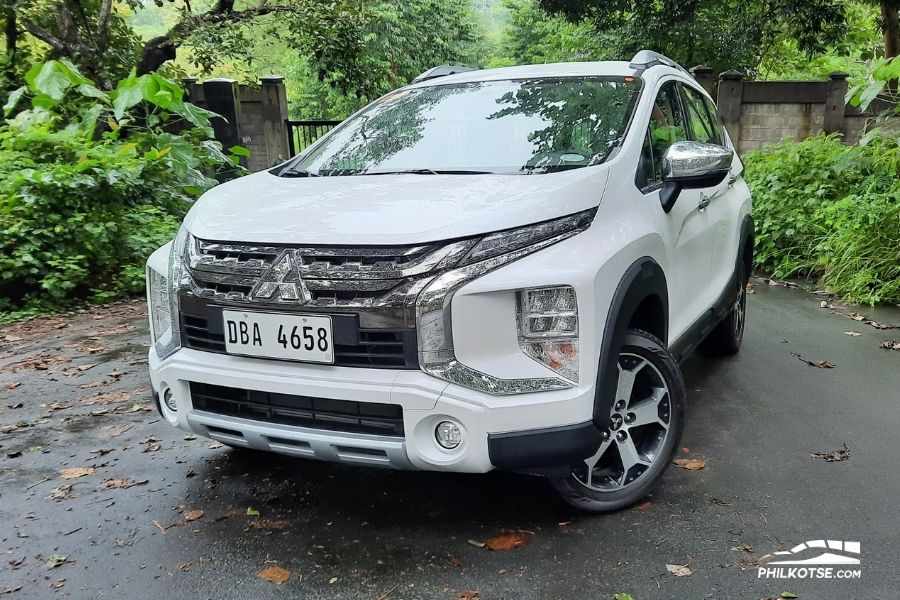 Maintain your Xpander and it will take care of you in the long run
This should work as this is the most common fix shared by Mitsubishi Xpander owners. If your vehicle still won't start, then we recommend that you visit a Mitsubishi service center especially if you are lacking knowledge of schematic diagrams. Difficulties in starting your Xpander should be fixed as soon as possible as having this kind of issue can be problematic if you are in a remote area.
Visit Philkotse.com for more automotive news.

Know more about Mitsubishi Xpander 2023

The 2023 Mitsubishi Xpander is a seven-seater MPV for the Philippine market. As of the 2023 model year, there are three available variants for this model. There's the Xpander GLX 1.5 MT, the Xpander GLX 1.5 AT, and the Xpander GLS 1.5 AT. These range in price from Php 1,050,000 to Php 1,180,000.
Size-wise, the Xpander has a length of 4,595mm, a width of 1,750mm, and a height of 1,750mm. It also has a wheelbase that spans 2,775mm, and a ground clearance of 225mm.
Under the hood, this Mitsubishi MPV uses a 1.5-liter inline-4 gasoline engine that's capable of producing up to 103 horsepower and 141 Nm of torque. It then uses a front-wheel-drive layout. Depending on the trim, it either gets a four-speed automatic gearbox, or a five-speed manual transmission.

Rex Sanchez
Author