Here's a list of our favorite SUVs and pick-up trucks from the 25th Sport Truck Show
1. The 25th Sport Truck Show: Introduction
Like most Filipinos, we here at Philkotse.com are fond of tough and capable vehicles, from off-road rigs built from stock machines to certified badass vehicles that can make their own paths when roads aren't available.
Due to our predilection for pick-up trucks and SUVs, we went to the 25th Sport Truck Show held simultaneously with the 2019 Manila Auto Salon at the SMX Convention Center. We're listing our favorite trucks and SUVs that we got to see at the event.
2. Our favorite SUVs and Trucks at the 25th Sport Truck Show
Mercedes Benz Unimog by Off-Road House
Easily the tallest and largest vehicle at the event, this Unimog owned by Ramon To-ong and entered by Off-Road House is in a league of its own, tipping the scales at around 7490 kgs. and packing a steel-air suspension system. While it isn't the fastest vehicle out there, the Unimog makes plenty of torque. 
As for its aftermarket parts, Off-Road House gave this particular Mog a monstrously large winch, a seven-bulb LED searchlight, and a very distinctive green body color.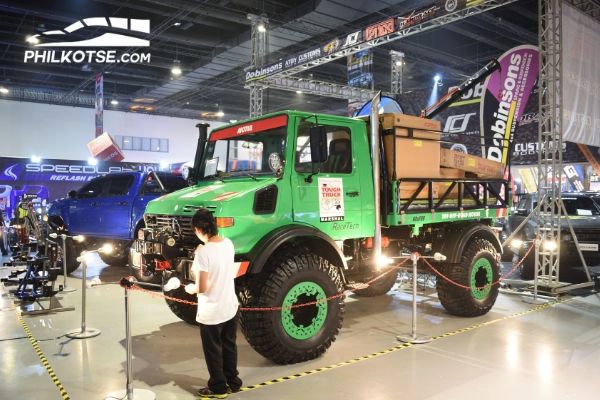 Man in white for scale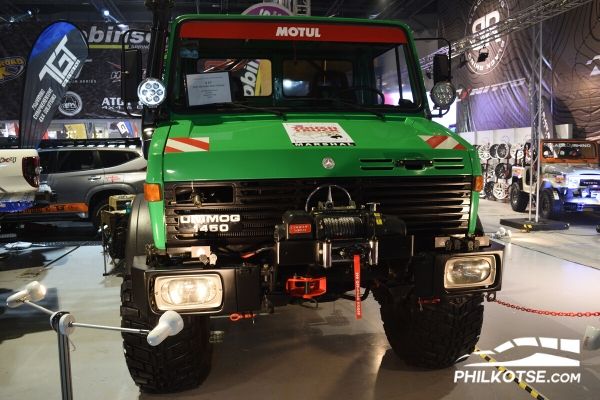 This Unimog is well-taken care of by its owner
2017 Ford Ranger Wildtrak by Oculus Auto Detailing Hub
Like the Rangers on this list, this Wildtrak owned by Zabrina Torres Mapua and entered by Oculus Auto Detailing Hub, is an eye-catching machine with its fiery red wrap.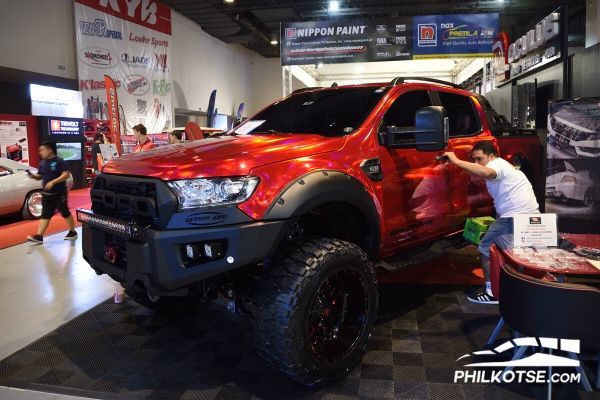 Very eye-catching indeed
2018 Ford Ranger by Rugged Rigs
This truck brought in by Rugged Rigs boasts bull bars, IPF lights, a Dobinson's suspension kit, and a Warn winch. Yet the most interesting part is the exo cage, which will undoubtedly protect the vehicle during a rollover, or (this being an Aussie Ford Ranger after all) when a bull kangaroo crashes against the rig.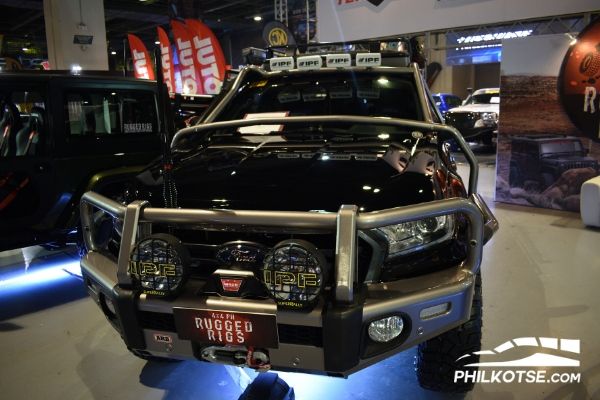 A Ranger inspired by the continent down under
>>> Check out for Ford Ranger 2017 and 2018 for the best price.
2018 Toyota Hilux by Rugged Rigs
Displayed side by side with the Aussie Ranger, this black and white themed Toyota Hilux 2018 is a beauty as well as a beast. Especially interesting are its wraparound AFN bumpers and Volk Rays wheels.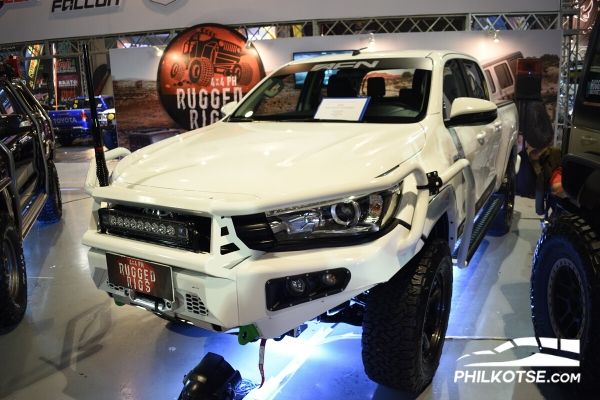 It may have fewer mods than the Ranger beside it, but the predominantly black-and-white theme looks neat.
2018 Toyota Hilux Conquest by Off-Road House
A lift kit, a beefy suspension set-up, bullbars, and a winch; this Hilux build by Off-Road House just looks so good. no wonder it won first place in the Best Sport Truck category.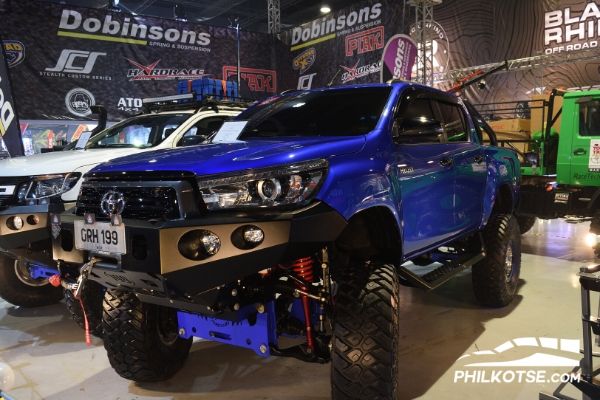 One of the cleanest builds we've ever seen on the show
2018 Ford Ranger Wildtrak by Off-road House
Just like the Hilux, this Ranger Wildtrak also entered by Off-Road House is a simple yet functional clean build, that can no doubt rip through a forest.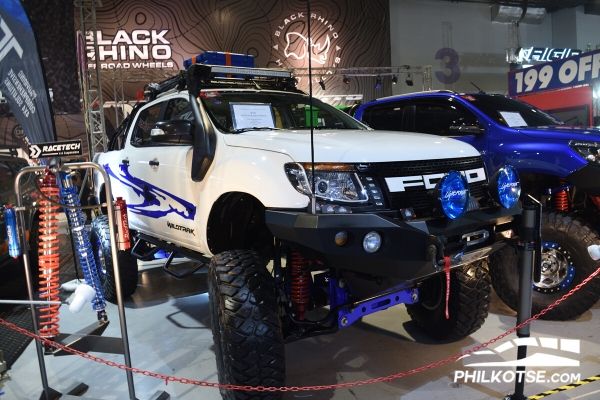 We also like Off-Road House's take on the Ranger. It's definitely robust that's for sure
2019 Suzuki Jimny by Dubshop Pro Offroad
Also ubiquitous at the 25th Sport Truck Show are modded examples of the Suzuki Jimny 2019, which we particularly like as they manage to retain the basic aesthetic of the new Jimny. This example by Dubshop Pro Offroad has been fitted with a Bulldog bull bar, a Warn winch, a huge pair of Narva Ultima LED fog lights, a gnarly set of Maxtrek tires, and a nifty-looking roof rack.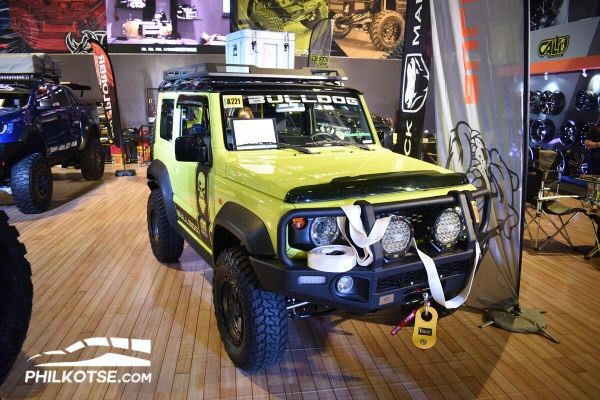 Like a small and stout bodybuilder, right?
2019 Suzuki Jimny by Autobot Autoworks-Offroad/Ridemax Philippines
Another notable Jimny (at least in our eyes) was one brought by Autobot Autoworks-Offroad and Ridemax Philippines. At the event, you'll hardly miss this one as it was striking a rather dynamic pose while being displayed.
As far as mods go, the ones we can readily identify at first clance were a Greddy exhaust system, lift kit, front bumper and a pair of Hamer side skirts, a Factor 55 flat-link closed system winch, and a really beefy-looking roof rack.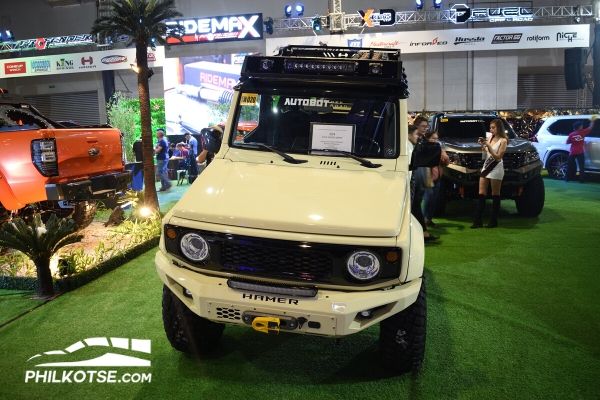 We couldn't exactly identify this Jimny's suspension system, but it looks like it can crawl on rocks with ease!
2019 Toyota Hilux by Toyomisu Inc.
Most of the vehicles we've listed above are definitely tough and are built for rugged drives, but another truck that has caught our attention is a Toyota Hilux equipped with a Carryboy Motorhome. And yes, the inside features functional living quarters, making it a literal cabin on wheels.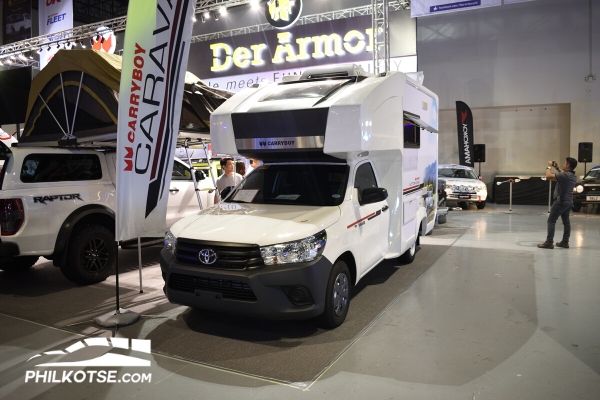 For the go-anywhere/adventurous type of guy
Did you like our list? For more articles on the most exciting car events in the Philippines, visit Philkotse.com.


Cesar G.B. Miguel
Author