We went to the 2019 Manila Auto Salon last Saturday and picked out our favorite cars!
1. The 2019 Manila Auto Salon: A celebration of everything car enthusiasts love
If it isn't obvious already, we here at Philkotse.com love cars. But it's not just any type of car; what gets our motor running is seeing pristine examples of rare and iconic car models in the flesh.
Manila Auto Salon 2019 at SMX
And there are those which have been painstakingly restored to their former glory, sometimes even surpassing their original looks. And there are those which sport mods that have been tastefully done. Where do you find such magnificent machines? At the 2019 Manila Auto Salon of course, and all the participants came out swinging with their best cars.
Here are the ones that have caught our attention.
2. The 2019 Manila Auto Salon: The Cars that made us drool
Nissan Skyline R32 GTR VSPEC 1990
As one of only 1,396 examples made, this R32 Skyline GTR VSPEC entered by Mike Yatco and Coolrides Auto Philippines is probably one of the rarest vehicles brought to the event.
For those unfamiliar with what a V-Spec (or Victory specification) Skyline is, it was introduced in celebration of the GT-R's series of victories in the Group N and Group A racing category. The Skyline comes with Brembo brakes all around, an updated Advanced Total Traction Engineering System for All-Terrain (ATTESA E-TS) setup, and a lighter bonnet.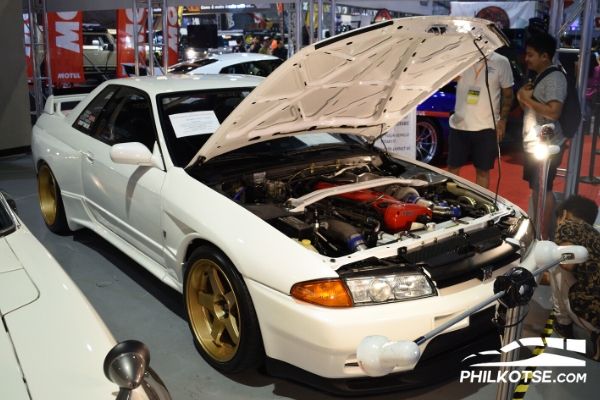 The R32 GTR VSPEC in the middle of being polished
Speaking of the bonnet, it hides a 2.6-liter RB26DETT engine that can officially make over 270 horsepower. Unofficially, however, we all know that it can make WAY more than that.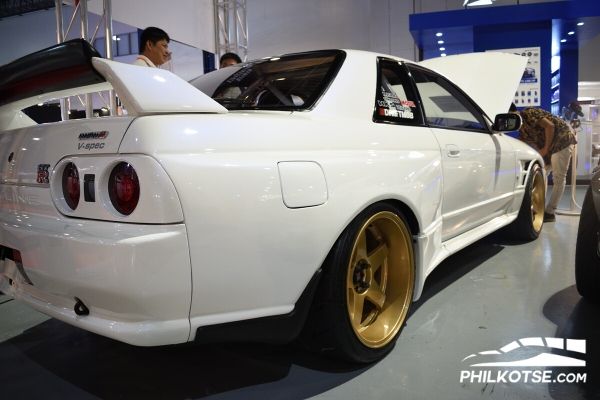 A look at the V-Spec's rear end. Note the gorgeous looking wheels
>>> Check out the best deal of Nissan Skyline for sale in the Philippines!
Datsun 240z Fairlady 1972
Mr. Yatco also brought along his 1972 Datsun 240Z. Gaze upon it with awe, because for us, this model has a very special place in car culture's history.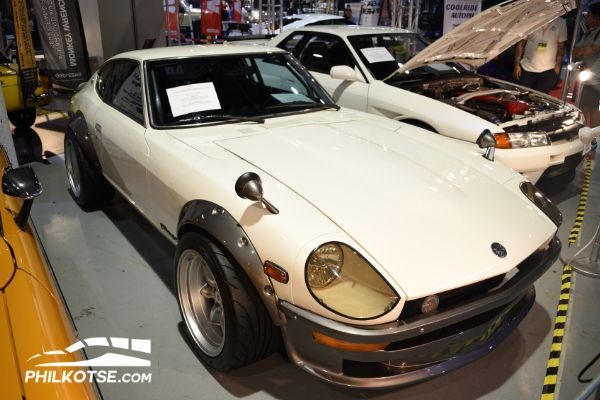 Restored and ready to cruise. Better yet, go on the Wangan (bayshore highway) for a midnight run
We believe that if it weren't for the 240Z, JDM cars wouldn't be having the same attention they're getting nowadays. When the 240Z became a huge hit when it was released in the U.S. back in the 70s, and it managed to achieve the impossible: convince an entire generation of gearheads that Japanese vehicles are more than just affordable, slow econoboxes.
As you might've guessed, this particular 240Z was a USDM model imported to the Philippines, and it originally arrived here in a sorry state. Extensive restoration work has resulted in how it looks today, a concrete example of what "timeless design" means.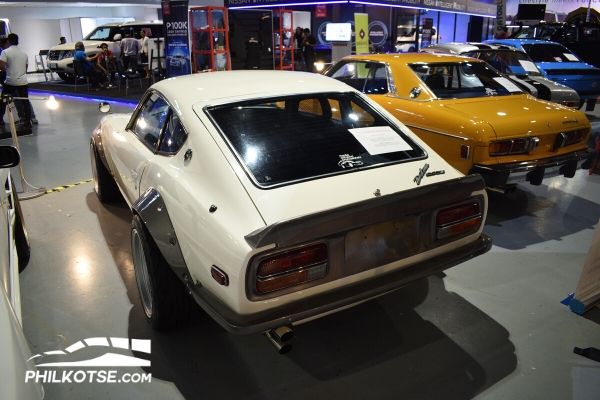 We wish more modern cars are as stylish as the 240Z
Honda Accord 1995
Now, this Honda Accord 1995 is bonkers, with the ability to make around 500+ horsepower on a single turbo. How? With its rather interesting exhaust set-up and forged Skunk2 internals. It can even probably make more than that if the owner and his technicians decided to bring the boost up.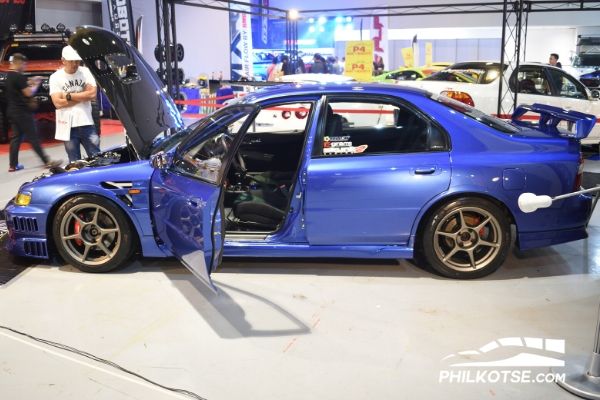 Overall, the exterior looks nice. If you take a peek inside, you'll see that the interior's immaculate, too
Also, for a car built in 1995, this Accord really looks good inside and out. It's a testament to owner Adrian Hubert Agcamaran's undying love for cars and car culture in general.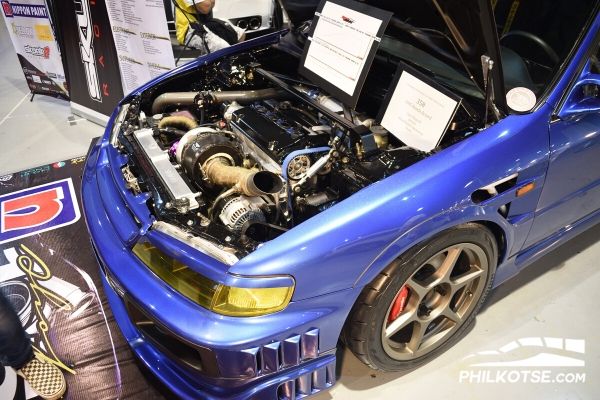 When you take a gander at what's under this Accord's hood, your eyes will be as big as saucers
Toyota Celica GT 1975 and Toyota Celica GT 1976
We're not exactly sure whether they're the RA24 USDM Celica Coupe GT or the RA25 JDM Celica Liftback 2000 GT, but these two caught our attention as they look like polar opposites of each other. One is black and intimidating, while the other is a bright shade of yellow, cheerful yet ready to rock. Despite the differences, both of them were in excellent condition.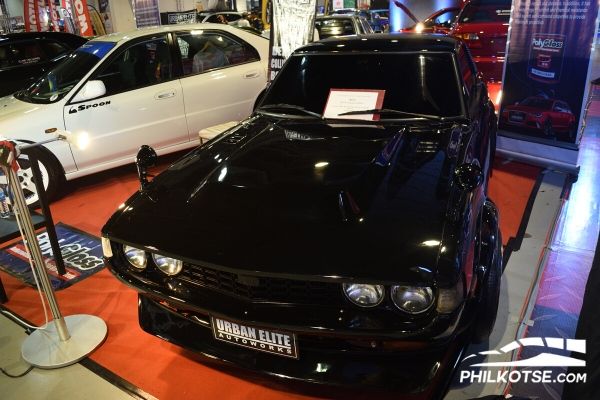 Like a brooding shadow that's ready to pounce
As for the Celica badge itself, like the 240Z, it's also a car that has cemented Japanese brands in the consciousness of American consumers. It convinced many skeptics of the era that cars from the land of the rising sun can also be fun and sporty. The Celica's dominance in rally racing at that time also helped its case.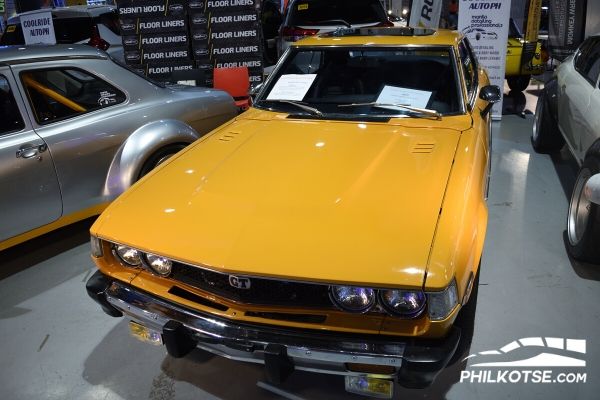 Vibrant, lively and full of energy
Honda Civic Type R 2000 and Honda Civic Type R 1999
The Honda Civic Type R 1999 and 2000: two of the most significant performance models Honda ever made. With one example of each at the 2019 Manila Auto Salon, they quickly caught our attention.
The one in Championship White, owned by Felix Chua Jr., is a near-stock example that looks as if it actually went straight to the future from 1999.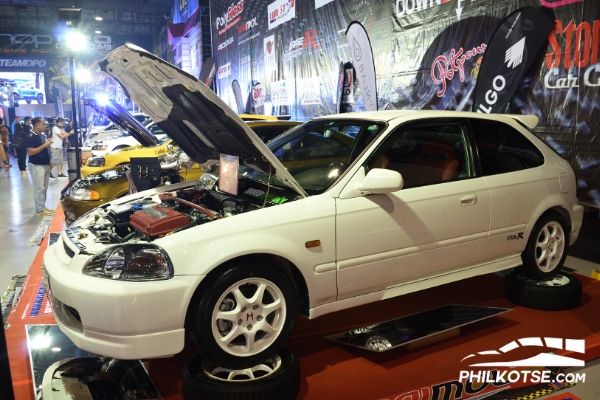 The Civic EK9 Type R. The current Type R's grandpappy
The yellow one is owned by Tamura Hiroki, sporting a clean look like Mr. Chua's, but having more extensive modifications; the model is brimming with SPOON parts, including the brake calipers and the valve cover.
Ford Escort RS Mk II GRP4 Rally Tribute 1977
Just like its predecessors, the Ford Escort RS Mk II is a proven rally car. In the 1979 season of the World Rally Championship, the Ford Escort posted podium finishes in eight out of 12 rally races, even sweeping first, second and third places at the Rally New Zealand for that year.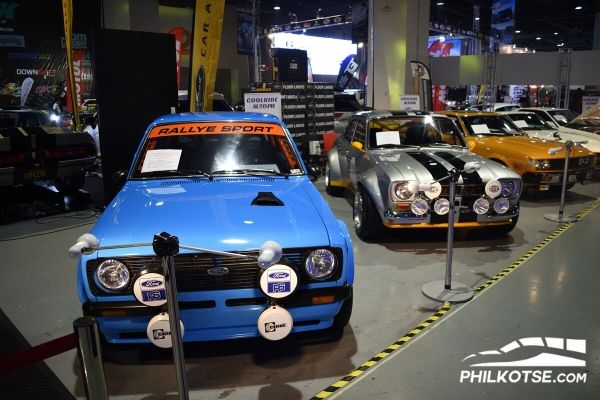 Which body part should I sacrifice to be able to drive a Ford Escort RS Mk II?
Thesen beauties are also owned by Mr. Yatco, and it was but appropriate for him to spruce them up in rally-inspired setups, in recognition of their motorsport heritage. Especially notable is the one decked out in livery and parts from GRP 4 Rally, a renowned European tuning and fabricating company that turns Ford Escorts into rally cars.
Dodge Charger 1968
Brought to the 2019 Manila Auto Salon by Emtrac Batteries, this immaculate, silver-colored Dodge Charger was another thing that caught our eye. And why not? The clean yet aggressive lines on this 70s-era muscle car give it a stern appearance, complemented by the solid alloy wheels.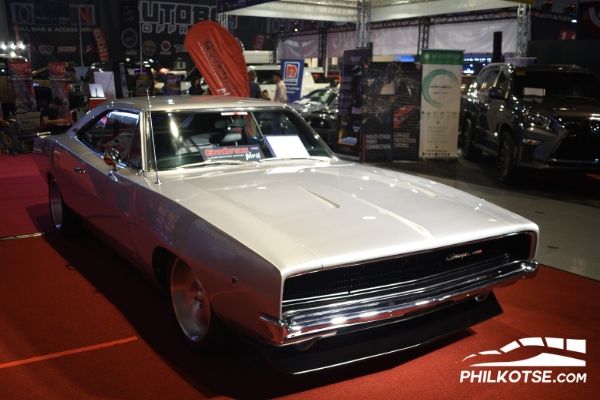 In just two minutes of driving this beauty, you'll grow several inches of chest hair
We're not quite sure as to what year this Charger was, but judging from the single-piece grille without a divider, we reckon this is a 1968 Dodge Charger R/T. If we're right, then this car came with either a 440 Magnum or a 426 HEMI engine.
Honda S2000
Manufactured by Honda from 1999-2009, the Honda S2000 for sale notable for its incredible horsepower-to-weight ratio, as well as its handling. In its most powerful form, the F22C1 under the hood made a respectable 239 horsepower back in Japan, which adds up to about two horsepower per cubic inch, even though it was a naturally-aspirated car.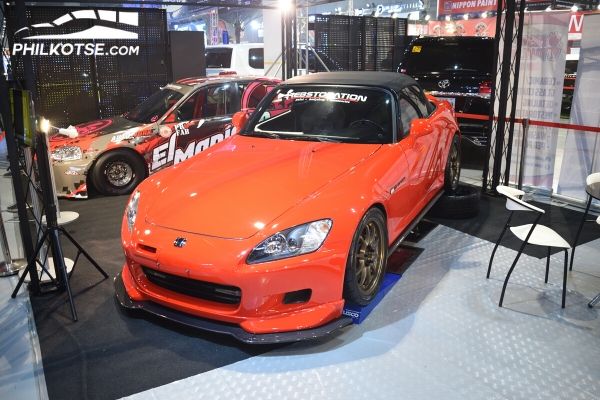 Get one in black, always apply hair gel, and always wear black tank tops. If you get the reference, you win a cookie
The particular example that was brought to the 2019 Manila Auto Salon by Restoration has a really nice and subtle body kit. And it's turbocharged. Not only does this particular S2000 look good, but it can also haul ass too.
3. Manila Auto Salon 2019: Oh the nostalgia!
To conclude, we didn't expect that walking into SMX for the 2019 Manila Auto Salon was like stepping into a literal nostalgia trip. Also, the author of this article is a huge stickler for old cars; he even thinks the cars on this list are infinitely more interesting than newer vehicles (and yes, that includes supercars).
For our list of the most interesting trucks and SUVS from the 2019 Manila Auto Salon, plus more articles on various car events in the country, keep it here on Philkotse.com.


Cesar G.B. Miguel
Author