The Mercedes' new electric car concept will be officially unveiled at 2017 Frankfurt Auto Show this September.
According to a report from
Autocar
, the newly established EQ electric car sub-brand of
Mercedes-Benz
will introduce the EQ hatchback concept at 2017 Frankfurt Auto Show in September. This five-door concept will be a preview of a production model for the Mercedes EQ A which is expected to go on sale in 2020 along with other electric-powered models.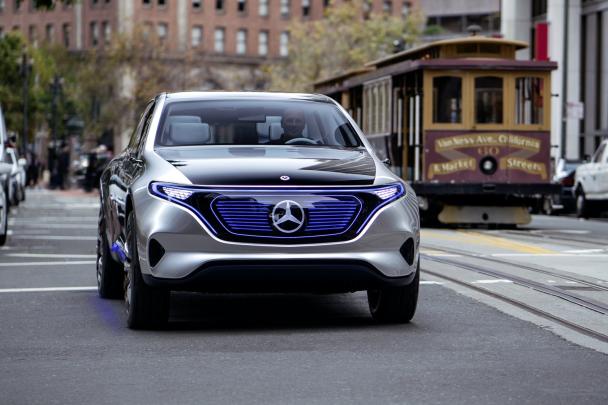 The EQ hatchback concept will be unveiled at 2017 Frankfurt Auto Show in September
>>> Click here to find out the official price of 2018 Mercedes-Benz S-Class 
The Mercedes EQ
hatchback
concept is built to directly compete with the
BMW
i3 and an forthcoming production version of the
Volkswagen
I.D. It is among 10 new EVs that Mercedes-Benz plans to unveil before 2025 in an £8.6 billion programme. With the lauch of the EQ A hatchback, Mercedes wants to show its ambition of becoming an electric car leader within the next decade.
Based on the Mercedes-Benz's new  Modular Electric Architecture (MEA) platform, the EQ A hatchback will possess the similar silhouette as the EQ C with a defined bonnet line at the front, a traditional glasshouse housing a five-seat cabin and a hatchback-style tailgate at the rear. Moreover, the new hatchback will get the same black panel grille treatment and surfacing treatment as the EQ C.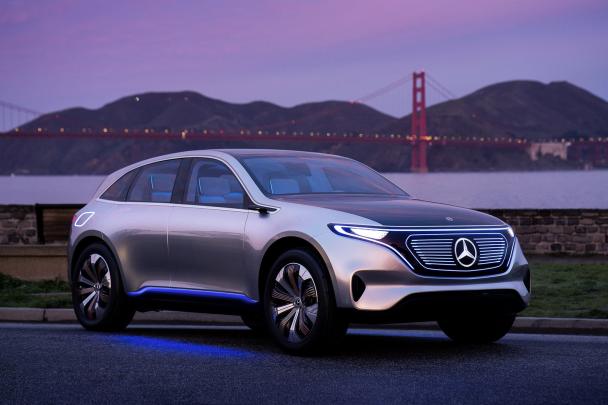 The EQ A hatchback will possess the similar silhouette as the EQ C
Though information about the powertrain hasn't been revealed, it is likely that the EQ A will receive a single front-mounted electric engine (the front-wheel drive). Furthermore, according to some speculations, the high-performance version will be offered with a second electric motor mounted within the rear axle assembly and providing four-wheel drive capability like on the EQ C.
>>> View more: Mercedes-Benz G-Class introduces four special editions
While the EQ C will be produced in Bremen, Mercedes-Benz has not confirmed where the EQ A will be manufactured. However, it will likely be built on a special line at the brand's original compact car plant in Rastatt, Germany.   
2017 Mercedes EQ Hatchback Concept