The Ford Mustang Bullitt 2019 is claimed to reach higher max speed at 163 mph.
Back in January, the North American International Auto Show beheld the debut of the Ford Mustang Bullitt 2019 which was said then that it could produce at least 475 HP. However, latest report says it actually can put out 480 HP by the naturally aspirated 5.0-litre gasoline engine. It is also claimed that the new edition is 20 HP more than the regular one as it keeps the torque at 570 Nm.
Video: 2019 Mustang Bullitt debuts at the 2018 Detroit Auto Show
The Blue Oval, additionally, claims it will reach higher max speed, at 163mph to be precise, compared to 155mph of the 2019 Mustang GT.
Other good news is Ford has confirmed the price on the Bullitt and it is $46,595 which excludes $900 for delivery charge.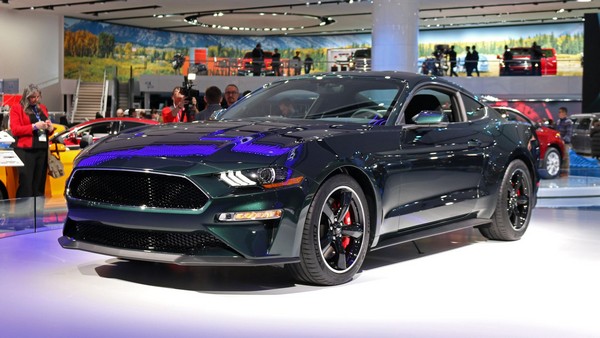 2019 Mustang Bullitt actually can put out 480 HP 
Meanwhile in Europe, the Euro-spec Ford Mustang Bullitt 2019 as just revealed at the Geneva Motor Show in the early of this month may bring you a touch of disappointment because it can only produce 457 HP and 529 Nm, a significant depletion compared with the US-spec counterpart.
>>> Also check out: Ford Mustang Bullitt 2019 showcased in Detroit
Pricing details have not come out officially but for sure it will cost you nothing less than the $39,190 tag laid on the GT Premium Fastback. In addition, the model introduces a special finish and several hardware upgrades as follows: the intake manifold of GT350, a larger 87-mm throttle body, a bespoke powerplant control module, and a performance-open-air intake.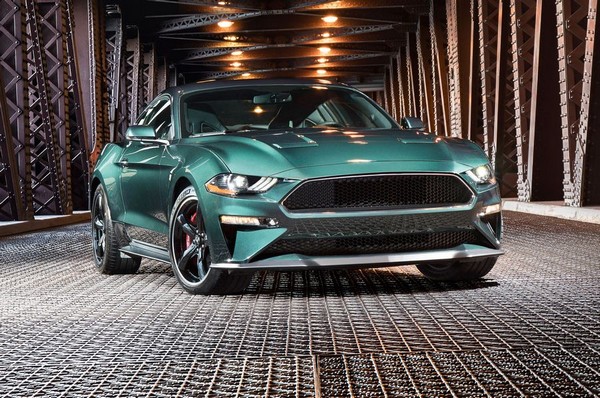 Pricing details have not come out officially but for sure it will cost you nothing less than the $39,190
According to the latest car news, the 2019 Mustang Bullitt deliveries will be kicked off this summer.

Know more about Ford Mustang 2022

Arguably the most popular vehicle from the Blue Oval company, the Ford Mustang is one powerful coupe that is competing in the market with its sixth-gen model. Ford Mustang 2022 Price Philippines from Php 2,948,000 to Php 7,760,000, depending on the variant. Speaking of variants, the Mustang comes with four variants in the Philippines, namely the 2.3L EcoBoost, 5.0L GT Fastback, 5.0L GT Convertible, and Shelby GT500. The base Mustang uses a 2.3-liter EcoBoost inline-4 engine that makes 310 hp and 475 Nm of torque, while the GT variants are powered by a 5.0-liter Ti-VCT V8 engine that generates 460 hp and 569 Nm of torque. As for the top-spec Shelby GT500, it boasts a 5.2-liter supercharged V8 engine that churns out 760 hp and 847 Nm of torque. Only the Shelby GT500 utilizes a 7-speed Tremec dual-clutch transmission, while the rest offer a 10-speed SelectShift automatic transmission.
In terms of dimensions, this American sports car has a length of 4,788 mm, a width of 2,081 mm, and a height of 1,395 mm. Additionally, it comes with a wheelbase length of 2,721 mm and a ground clearance rated at 137 mm. The Mustang is competing in the local market against the likes of the Chevrolet Camaro, Dodge Challenger, and Nissan 370Z.
Recent posts