Top 11 easy to maintain cars in the Philippines
Philkotse gives a rundown of the easiest cars to maintain!
Thanks to new car models introduced in the second half of 2018, consumers have entered the new year prepared with a range of choices. Of course, there are also the best-sellers that have consistently ranked in the numbers all throughout the past year. Here are just some of these fine automotive options to consider.
I. Three questions to ask before choosing the best cars for easy maintenance
A lot of good cars have hit the showrooms these past months, offering a smorgasbord of features and amenities for an increasingly discerning market. More than the bells and whistles, however, the big question that a lot of people shopping around for a new car is whether it is better to get cars that are easy to maintain.
Is it even a big deal? Considering the rising costs of ownership such as fuel, registration, and insurance, it should be. Unless you have bottomless pockets and are able to get a new car on a whim, getting cars that are easy to maintain is still a practical consideration, both for your personal finances and the environment. To that end, it pays to ask yourself some questions:
1. What kind of driver are you?
A lot of car owners might have their names on the purchase documents and registration papers, but they have the luxury of being driven or chauffeured around, and so they don't even need to lift a finger to get to whichever destination they desire. But for every one of them, there would likely be five others who are rather hands-on with their rides, taking the initiative to know everything about the car; these motorists can be meticulous and possess incredible attention to detail, whether in their own driving habits or just looking after the car in general.
This is especially true if they treat the car as an heirloom piece, something to bequeath their offspring someday, and they feel that they have a responsibility to take good care of their machine to prepare it for an eventual change of ownership. A well-looked after car tends to be more cost-efficient in terms of maintenance.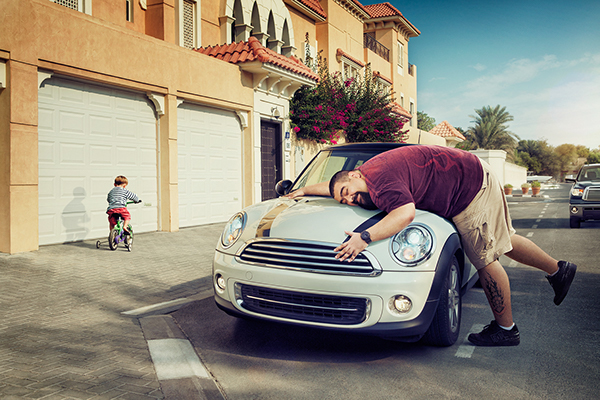 Incredible attention to your car sometimes cost you a lot of money
2. Do you plan to have it serviced at the official dealerships or third-party shops?
This consideration is quite crucial, one that can make or break the general condition of the car over the long run. Ideally, the car needs to be serviced at the dealership, where it can be supported by genuine parts and personnel that are specially-trained to handle its make and model, especially if the vehicle is under warranty.
There are some drawbacks to this, however, chief of which is the dealership's tendency to prevent owners from actually witnessing the maintenance work being done to their cars; there have been horror stories of unscrupulous mechanics surreptitiously taking random working parts from cars and replacing them with faulty ones, or of letting the car be touched by interns instead of trained mechanics.
Outside shops are an increasingly popular option for car owners who are looking to save some dough without compromising car maintenance, although you would need to exercise due diligence and scout around for such shops that have positive feedback from satisfied customers. Otherwise, you might actually end up paying more when worse problems arise.   
>>> See more: How to avoid getting ripped off with your auto repairs
3. Will it be easy to acquire the necessary OEM parts or will it be a replacement or after-market parts?
Car dealerships love to warn about the dangers of using non-OEM components, especially since it's in their best interests that customers source these parts from them. While it is true that genuine components have certainly been tested to work best with the brand associated with them, many aftermarket parts can actually be considered an improvement over their OEM counterparts, and often at an affordable price.
Again, the vehicle's warranty is very much a factor here: motorists who wish to avail of the stated warranty for as long as agreed upon may want to stick with genuine parts coupled with dealership service, which helps in maintaining a spotless maintenance record.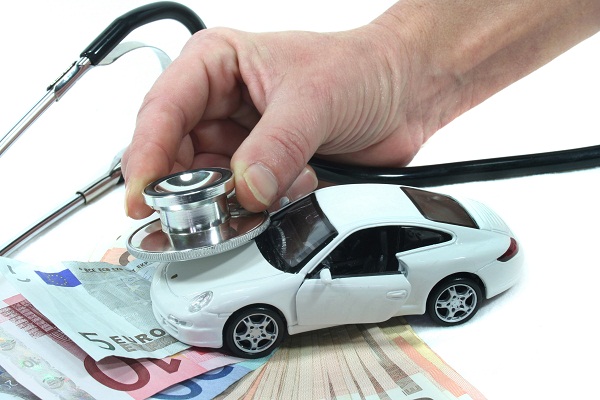 Car warranty may help in maintaining genuine car parts
Taking these three factors into account, potential car buyers can now proceed on deciding which cars that are easy to maintain will suit their budgets and intended long-term use.
II. Best models that are easy to maintain
We've compiled a brief list of cars that are easy to maintain, assuming ideal ownership and driving conditions. As we mentioned earlier, even cars that are the easiest to maintain can be helped along with proper care and conscientious road habits.
1. TOYOTA
Toyota certainly enjoys a certain status in the Philippine market; older drivers especially harbor fond memories of Toyota vehicles that are robust and run trouble-free, cementing its reputation for reliability. Just one look at Toyota's sales numbers (45.26% market share as of November 2018) and you'll know it's true.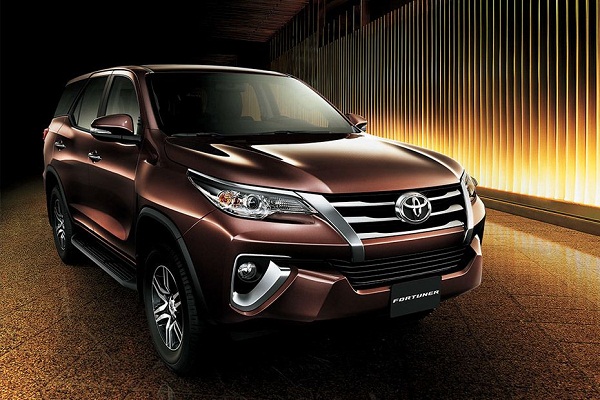 Toyota Fortuner is really a great deal with generous maintenance intervals
Toyota Fortuner
Despite the rather high price tag, the Fortuner was the best-seller in the mid-size segment for 2018, sweetening the deal with generous maintenance intervals.
Toyota Vios
One of Toyota's best sub-compact best-sellers since it was introduced. The 2019 model has what could possibly be the most competitive safety and performance features in its class. The base model is commonly used in fleet service as taxicabs or service vehicles, an indication of how easy and affordable to maintain this model is.

Toyota Innova
This MPV continues to spearhead Toyota's popularity among middle-class households, as one of the most value-laden models in its class. What's better is that spare parts can easily be found anywhere, for example, the car accessories store in Banawe street.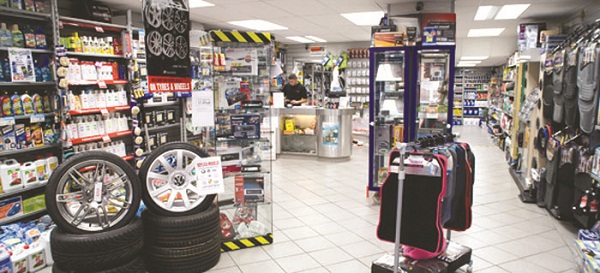 We can easily find spare parts for Toyota Innova at many stores
Toyota Avanza
Prior to the arrival of the Rush, the Avanza was considered the Innova's little brother in terms of utility and practicality. And if the Innova's maintenance was easy enough, then imagine how Avanza owners might be feeling about maintaining their rides. 
2. SUZUKI
Over the years, Suzuki has come to be associated with compact offerings, which are now considered its specialty. Their budget offerings carry basic features and equipment relative to larger cars with more sophisticated features, but this is a major factor in keeping maintenance costs low.
Suzuki Alto 
The Alto is a key car running on a small displacement engine (800cc), with basic equipment and standard manual shift. It's a spartan car, with little in the way of fancy equipment. The relative lack of sophisticated (and potentially expensive to repair) features means that maintenance is largely painless for the owner.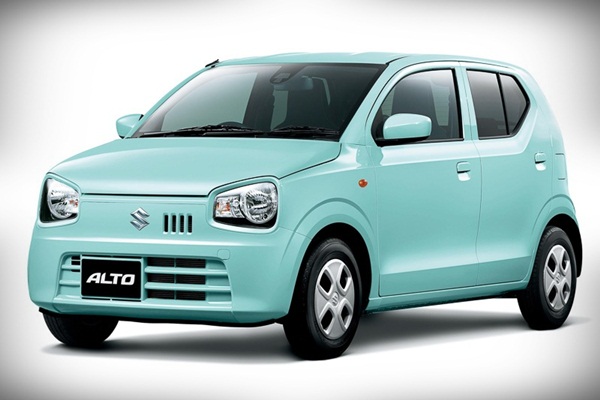 The Suzuki Alto is for budget-conscious car hunters
>>> Learn more about the current gen Suzuki Alto
Suzuki Celerio 
Located at a slightly higher price point than the Alto, the Celerio offers a continuously variable transmission (CVT) that costs a bit more to use and maintain. Still, the basic engine and equipment loadout is still able to compensate, keeping maintenance friendly on the budget.  
Suzuki APV
A tall-riding budget MPV, the APV may come with a handful of convenience features, but the lack of airbags and ABS somehow blunt the cost of maintaining it for years.
3. HYUNDAI EON
One of the more prominent Korean brands in the country, Hyundai's offerings span a wide range of categories, from subcompact city cars, sedans, crossover, and midsize SUVs, all the way to passenger vans.
One of the most affordable cars in the market today, the Hyundai Eon does away with some of the standard safety equipment we've used to seeing on other models, such as dual airbags. Coupled with a basic 800cc powerplant, this brings down maintenance costs considerably.
4. KIA PICANTO
Another Korean brand that possesses a comparable vehicle lineup to Hyundai, with a European-inspired styling that has won accolades internationally for its fresh take on Asian vehicles. This model is leaps ahead of the Eon in terms of style, and a single airbag with coupled with generally basic equipment helps to keep maintenance affordable.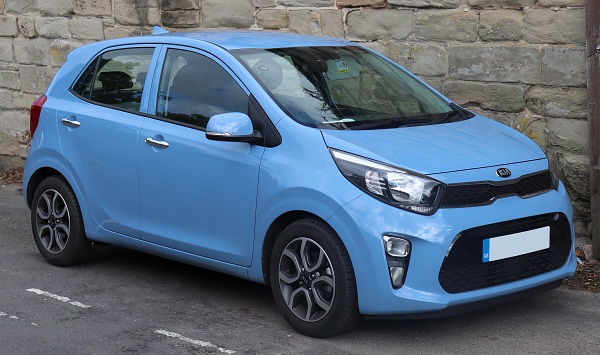 Kia Picanto 
>>> Related post:  Kia Picanto is listed in top 10 city cars for the money in the Philippines
5. HONDA
While Honda maintenance isn't exactly known for being cheap, it's somewhat offset by the fact that they have longer maintenance intervals than other brands, so the cost of maintenance is spread out somewhat.
Honda Brio
Currently Honda's smallest offering locally, the Brio could also well be the most affordable maintenance-wise, despite it having a decent equipment loadout (satellite navigation system, reconfigurable seats) and a powerful i-VTEC engine.  
Honda Jazz
Slightly bigger than the Brio with better features, the Jazz offers a more premium experience while still managing to keep within a typical household's maintenance budget. The superb utility of this subcompact hatchback adds further value that might as well pay for the maintenance expenses down the line.
WRAPPING UP
This primer points out just some of the cars that are easy to maintain in the country. Choosing your ideal car isn't always easy, but trust Philkotse.com will always be there to help with such a major decision.
Author

Norjan enjoys writing about various topics, and car is among them. Don't ever ask him which his most favorite car is since he has none. He believes each car is beautiful in its own way.