Wheels play a critical role in your car as they connect you to the road. Keep reading to know more about 3 different types of wheels and factors to consider when buying new ones.
Wheels are the most overlooked part of cars and some drivers think of aesthetics primarily when they buy a set for their cards. But what should we really be looking for when choosing a wheel model for our ride? 
Wheels play a critical role in vehicles as they determine the performance and character of your car. Your wheels connect you to the road and also have a huge role in our safety. 
This article from will discuss the different types of wheels and the things to consider when buying a new wheel. 
1. Steel wheels
This is the cheapest option among all-wheel types. It is your "wise price" option in all wheels, with price tags ranging from P3,000 to P7,000. Keep in mind that low prices do not always mean low quality. 
Steel-wheel lips or sides are easily dented when these hit rocks with low or medium impact. The good news is the center of steel wheels are strong and is nearly impossible to crack.
A dented lip can be hammered back to the original shape. Steel wheels could suffer from corrosion the most, among all-wheel types. But there's an easy fix to it: brushing and spraying.
Steel wheels are the ideal choice for your car during colder weather or for off-roading. They are also easier to find in many shops. The size of a steel wheel ranges from 14 to 18 inches -- well if you don't need anything bigger than 18 inches for off-roading. Steel wheels are a bit heavier than alloy wheels and, as we all know, the lighter the wheels are the better driving you get.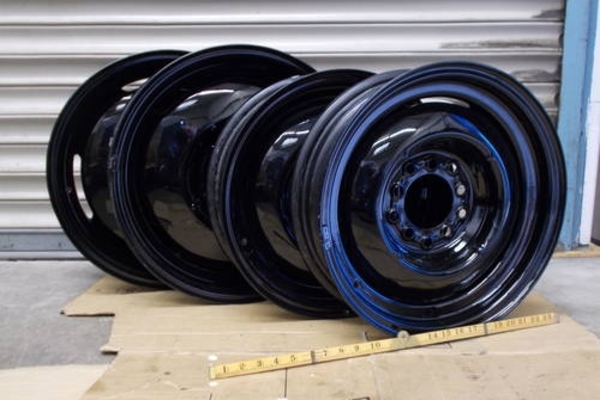 Steel wheels are  the cheapest option you have among all-wheel types
The design and styles of steel wheels are a bit of a drawback though. You won't get a lot of aesthetic feels or looks from this type of wheel. You do get a rugged look, which can be compatible with off-roading vehicles. 
>>> Read more: 5 things you need to consider when choosing the best wheel size.
2. Alloy wheels
Alloy wheels are the best choice if you are after aesthetics. They are pleasing to the eye and are known to be more expensive than steel wheels.
Alloy wheels have a wide variety that is cast into different designs and can be customized. This gives customers more options with advanced styling for these wheels that range from 16 to 22 inches. The weight of alloy wheels is one of its main advantages. They are lighter, so drivers get faster acceleration and better fuel economy.
Alloy wheels cannot be used for off-roading. You would not want your handsome wheels to be covered with mud and get dented. After all, you did have to pay around P15,000 to P20,000.
Alloy wheels are more likely to draw the attention of thieves. The sides of alloy wheels are harder to bend with just low to medium impact. But if you hit something really hard, alloy wheels can crack as they have a weak center. The availability of alloy wheels is also one of its drawbacks, as they are not available in all shops near you, especially in small retailers.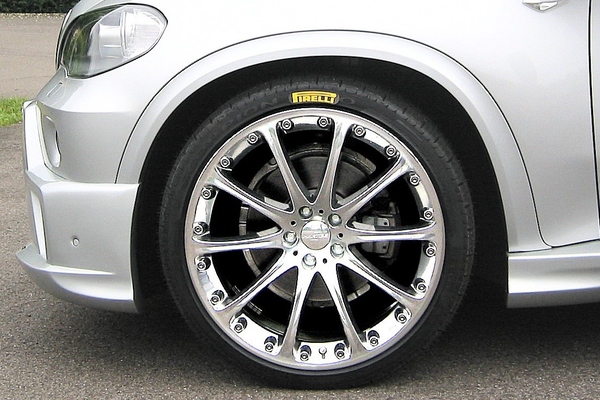 Alloy wheels are the best choice if you are after aesthetic appearance and low weight
>>> Also read: How does car wheel size affect its performance?
3. Chrome wheels
This type of wheel prioritizes looks instead of performance. Chrome wheels are not made entirely of chrome, as the material is quite expensive. The chrome, in this case, is used for coating of the metal it is made of. These wheels are more likely used for the show -- think of sports cars and how shiny and polished their wheels look.
Chrome wheels have the strongest coating, making them highly resistant to rust. Maintenance is important as these types become dirty and show signs of flaking over time.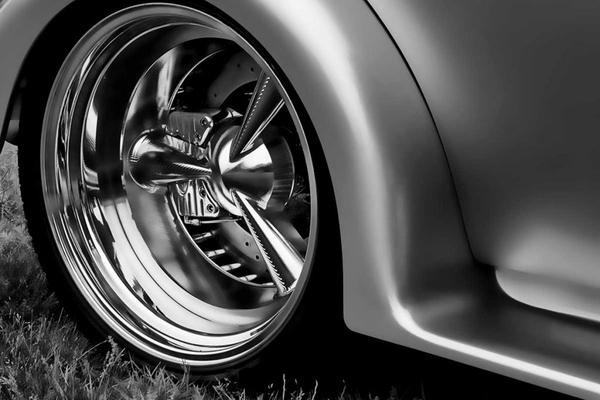 Chrome wheels are intended more for looks rather than performance
>>> Related: 3 best ways to clean chrome rims
4. What to consider when buying new wheels
If they match your tires
Your new wheels should have the same diameter as your tire. Also, consider the pattern or lug pattern so it can be compatible.
The size of your new rim
This is critical, as the size of your wheel can affect your driving performance. If it is too small or too big, it could impact the stability and may result in a problem with your steering and control. If it doesn't fit your car, this could lessen performance and stability, increasing the risk of collision. It should also be durable enough for the kind of driving you to do.
>>> Related: The basic types of car wheels and rims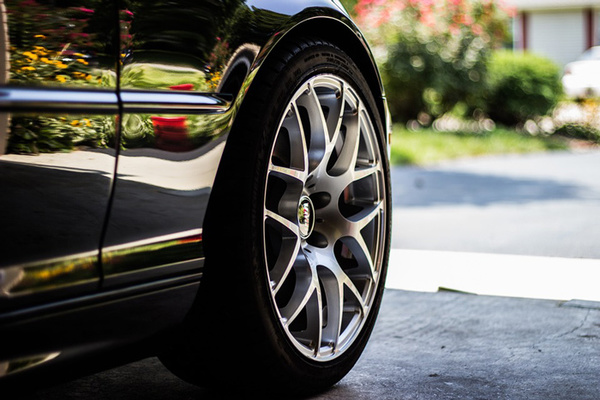 The size of your car's wheels affects your driving performance
Selecting the material
Wheels are typically made of alloy or steel. Refer to the descriptions provided above to check on the pros and cons of each type as you decide on what model is best for you.
Color, style, and design
Wheels determine or improve driving performance and can be stylish, too. The good thing is that you have a wide variety of options to choose from. The chrome finish gives a shiny look, while an all-black set of wheels suits gives a more sporty and edgy feel.
>>> Check out: Color & your choice of wheels.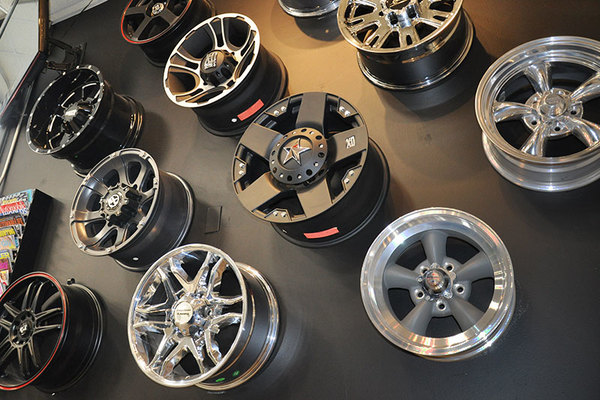 Wheels determine or improve the driving performance and can be stylish, too
After knowing all these, your car's wheels will never be "just" wheels ever again. Take the time to analyze what type best suits your driving and your needs. It is also best to consider your geographical area, weather conditions, driving habits, and budget.


Hanna Sanchez
Author