They keep your car stable, and the ride comfortable.
For many of us who drive and or ride road-going vehicles on a daily basis, we've all encountered shock absorbers. They're those tube-like parts often found near the springs. Some cars have large and long shock absorbers, some have small ones.
Oftentimes these work in conjunction with other suspension components like coil springs, struts, and leaf springs. Some vehicles however only have struts, and there are some that only use shocks. So how does a shock absorber work?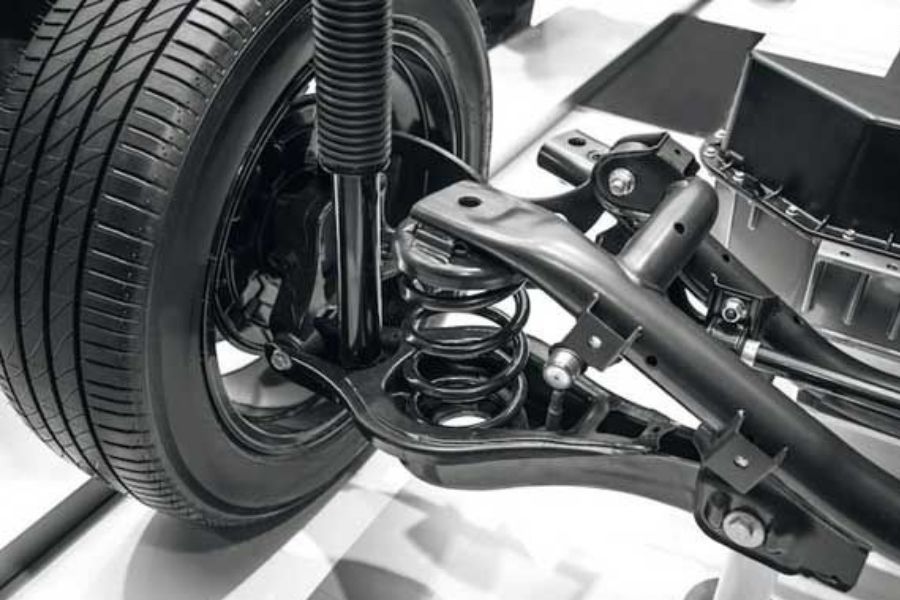 We often spot these on our cars everyday, but how do they work?
How do shock absorbers work?
A shock absorber is a component of a vehicle's suspension system. Its job is to absorb and dampen the kinetic energy being released by the suspension system while driving. It also eliminates the rebound force of the car's springs thus helping your tires stay in contact with the road.
To do this, shock absorbers employ several different methods of converting the kinetic energy generated by the suspension system into heat. This conversion happens inside the shock absorbers tubes where hydraulic fluid or gas is stored.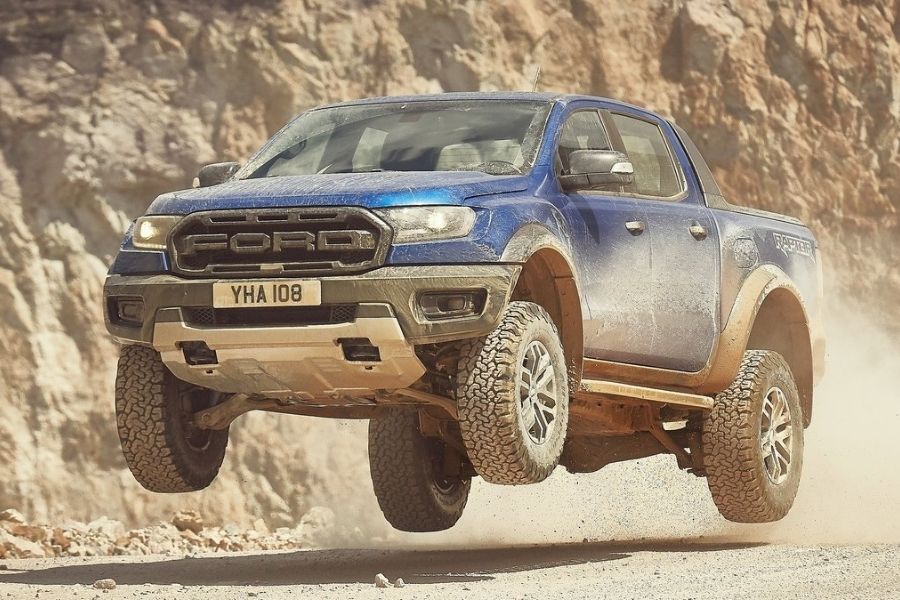 More robust shock absorbers can also allow you to do this
Whenever a tire comes into contact with a rough patch or obstacle on the road the shock absorber compresses, thus releasing the gas or oil into another chamber. The said fluid accumulates enough heat energy, which is eventually dissipated into the atmosphere.
While all shock absorbers have the same purpose, many types operate in a myriad of different ways. So, what are the different types of shock absorbers?
Types of shock absorbers
Twin-tube
The most basic type of shock absorber is called the "twin-tube." As its name implies, it uses two tubes: an inner one called the "working tube," and an outer one called the "reserve tube." The latter is found on the bottom of the device and contains a base valve. Whenever the shock absorber's piston moves, hydraulic fluid is moved into the different chambers within the tube. By doing this, shock energy is converted to heat energy.
Twin-tube gas charged
Instead of using hydraulic fluid, this type of shock absorber uses gas instead. It has more ability to deal with a more varied array of road conditions. As a whole though, twin-tube gas-charged shock absorbers have a similar design with their more basic hydraulic fluid-based counterpart.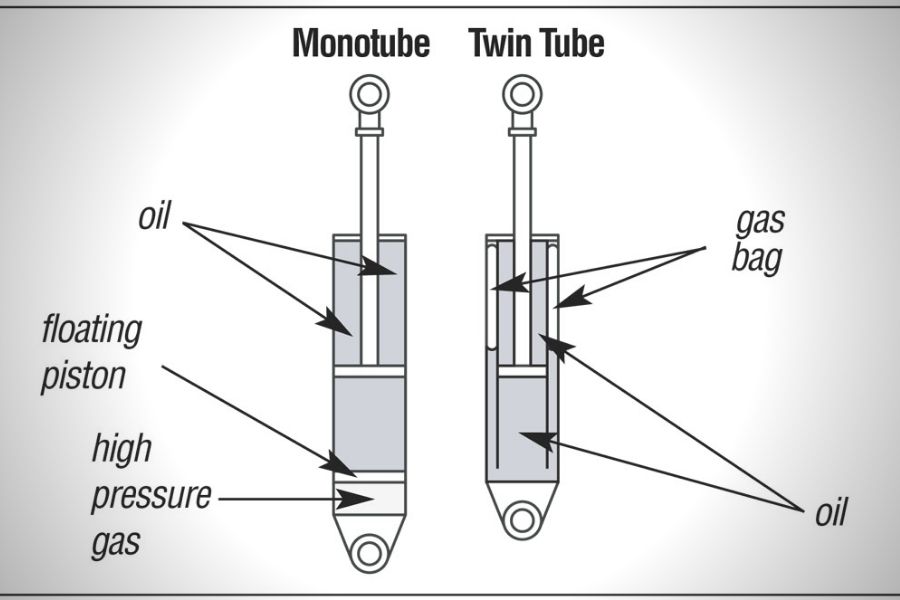 Monoshock vs dual shock comparison
Coilover shock absorbers
While the two aforementioned types of shock absorbers have two tubes, a coilover shock absorber only has one. It instead makes use of two pistons which move in-sync with the pressure tube in order to provide a smoother, stabler ride. Coilovers also work in conjunction with a spring that's wrapped around the body of the coilover. Thanks to this, cars with this type of shock absorber can be lowered or heightened
Due to having a smaller form factor, coilovers are easier to package into many types of vehicles. They're also lighter.
Recommended shock absorber brands
Fox
If you're into off-roading or wanting to get into off-roading, Fox might cater to your needs. This brand's products are primarily focused on vehicles that can practically go anywhere. These include off-road trucks, all-terrain vehicles (ATV), and even mountain bikes.
Two examples of Fox's famous shocks are the ones that come with the Ford Ranger Raptor and the new Ranger FX Max.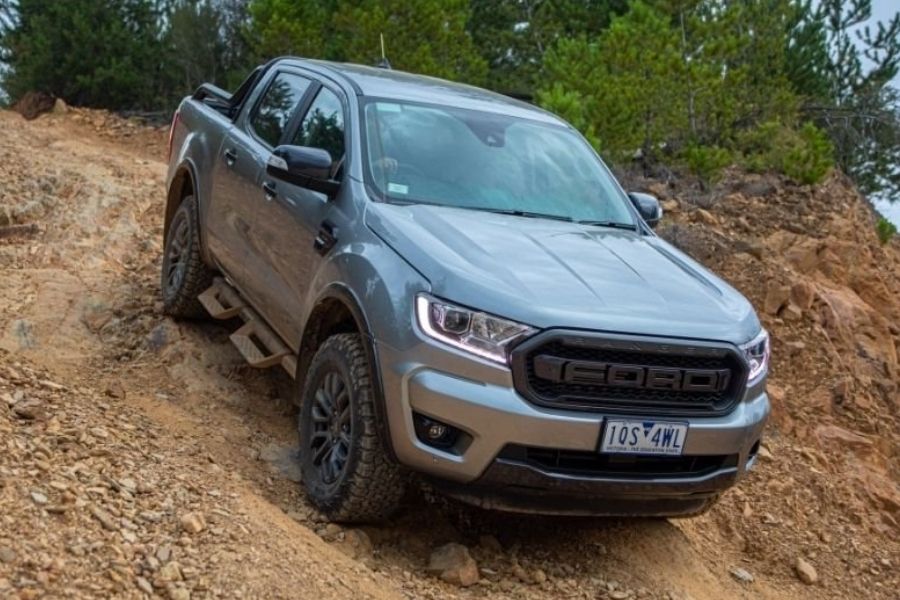 The new Ranger FX4 Max comes standard with Fox shocks
Bilstein
Bilstein has been around since 1928. In fact, this brand is a major innovator because it produced the first-ever mono-tube shock to be ever used in a production vehicle.
Today, Bilstein makes a wide array of shock absorbers and suspension components ranging from off-road suspension systems, drift-spec coilovers, general race-spec coilovers, and even rally-spec coilovers.
Öhlins
Ohlins Racing AB, or simply Ohlins, is a company based in Sweden. It has a strong presence in major motorsport forms including Formula One, FIA World Rallycross Championship, World Rally Championship, among others. The company also produces high-quality shock absorbers for mountain bikes, as well as motorcycles.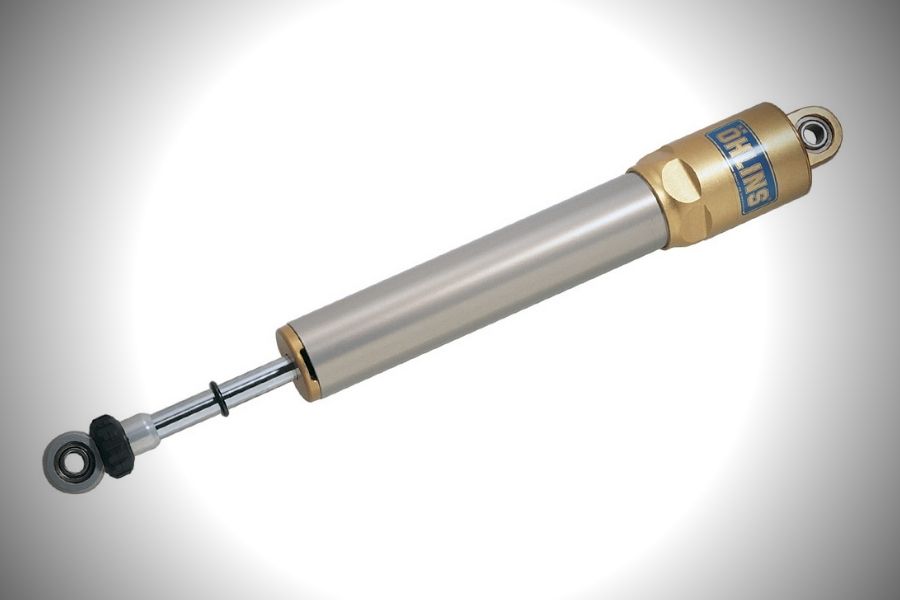 The Ohlins WCJ shock absorber
One well-known Ohlins product is the WCJ shock absorber. It primarily gained fame for being the shock absorber of choice by NASCAR.
Tanabe
If you're into Japanese Domestic Market (JDM) cars as well as JDM car modifications, then you'll have heard of a Japanese company called Tanabe. If not, then they're a well-known automotive aftermarket parts company that's been making high-performance coilovers for a lot of well-known racing teams. They also produce and design their own springs.
One example of their shock absorber is the Tanabe Sustec Pro DD, which is a very sought-after drift-oriented coilover kit.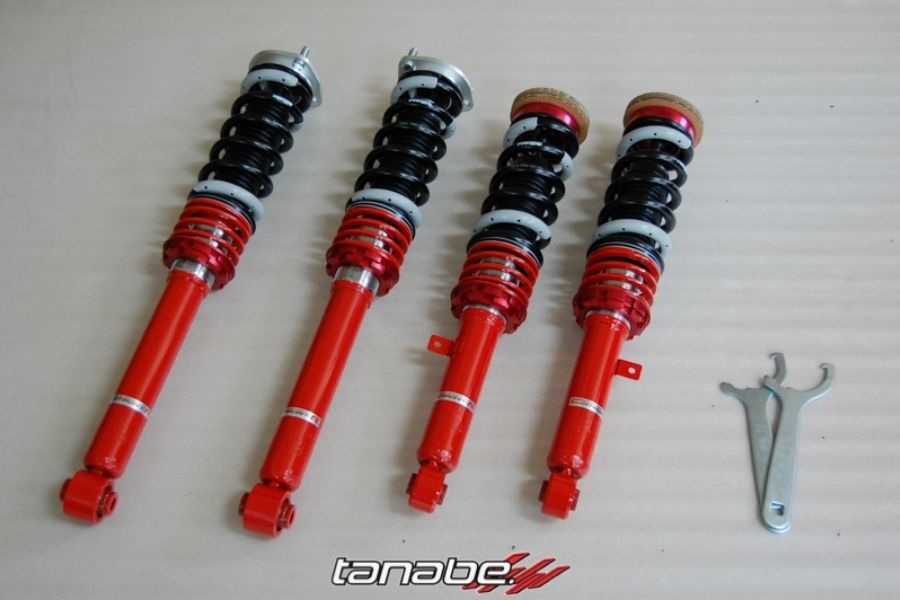 A pair of Tanabe Sustec Pros [Photo: Tanabe USA]
As a side note, there are many more shock absorber types and shock absorber brands out there. If you can't decide on a brand, start with asking those who have similar cars as you. Next, consider what you want you're using the car for. Are you using it as a daily drive, are you modifying it for autocross? Or for both?
For more automotive know-how, car news, and car reviews, keep it here on Philkotse.com.
How do shock absorbers work: FAQ
1. How much is a good aftermarket shock absorber in the Philippines?
Answer: In the Philippines, a good shock absorber brand like Bilstein can range from Php 7,000 to Php 24,000. That's for a single off-road shock. For coilover kits, prices can go way further than that.
2. How do I know if my shock absorber is worn out?
Answer: Typical signs of a worn or damaged shock absorber include weird noises, harder bumps, uneven tire wear, among others.
3. Is a coilover a shock absorber?
Answer: Yes. The term coilover is in fact an abbreviation of "coil-over shock absorber."
4. How many kilometers does a shock absorber last?
Answer: A typical shock absorber can last up to 80,000 kilometers.
5. Can I drive with blown shock absorbers?
Answer: Theoretically, you can drive with blown shock absorbers. But if you do, you will experience a lot of body roll, and instability during cornering and when driving at speed.


Cesar G.B. Miguel
Author